Remember that time you were invited to a Valentine's Day-themed event, and you had nothing to wear? No? Great! Now let's aim to keep it that perfect track record, shall we? In this blog post, I'm going to share three outfits that would be great for a private dinner, night out on the town, or even a Galentine's event with your gal pals.
During my most recent trip to the Clinton, MD Goodwill in late January, I was on the hunt for cool kicks but ended up finding this beautiful high-low skirt instead! At the time, I had no idea how I would style this skirt, but I knew that for $5.99, it was coming home with me! What I love the most about this skirt is its shape. It's almost as if a gust of wind had caused it to billow, exaggerating its A-line design permanently. Although I believe my options would be endless with this timeless piece, I chose to keep it simple and style it with an off-white top, black belt, and my favorite Jessica Simpson heels that I thrifted from the Bowie, MD Goodwill. The perfect outfit for an intimate private dinner with your significant other.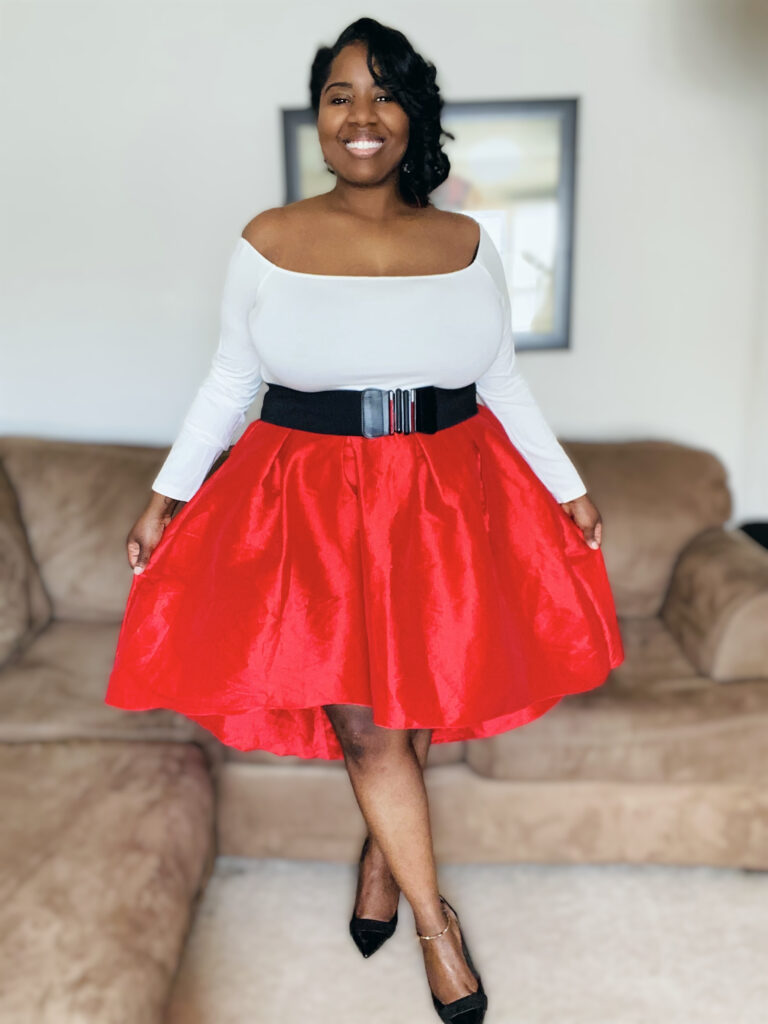 But what if you're looking for something a bit trendier and more suitable for a night out on the town? Well, this show-stopping outfit is sure to turn heads! Seriously, who doesn't love sequins? For this look, I decided to hoist my sequin skirt up to serve as a blouse and then added my red blazer, which I thrifted from the Bowie, MD Goodwill. To add even more flair, I decided to go with my Eva Mendes for New York & Company mermaid skirt, also thrifted from the Bowie, MD Goodwill. Now, add a clutch purse and voilà! I'm ready to paint the town red!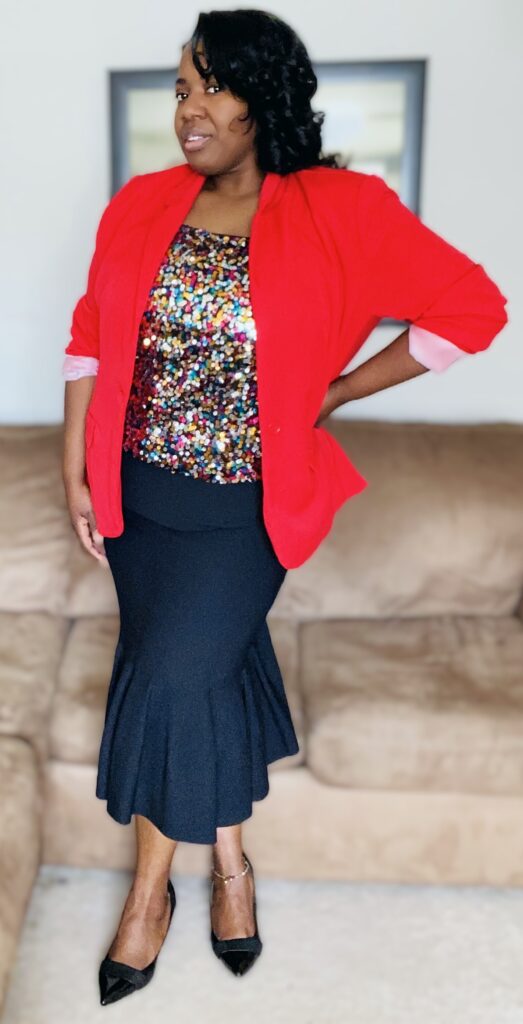 Lastly, we can't forget about our gal pals! Friendship-themed events are becoming more popular than ever, and they help to take the edge off of traditional holiday gatherings. That's why I decided to steer clear of conventional red-colored pieces and opt to go with something more lighthearted but still within the overarching theme. I paired my graffiti love blazer with my favorite yellow jeggings that I thrifted in 2020 from the Clinton, MD Goodwill. I wanted a bold pop of fun and funky color, and these pants are always my go-to. I then added an iridescent fanny pack that I thrifted from the Bowie, MD Goodwill to give my outfit a slightly retro look. Finally, I stepped into my thrifted purple patent leather pumps, and I was good to go!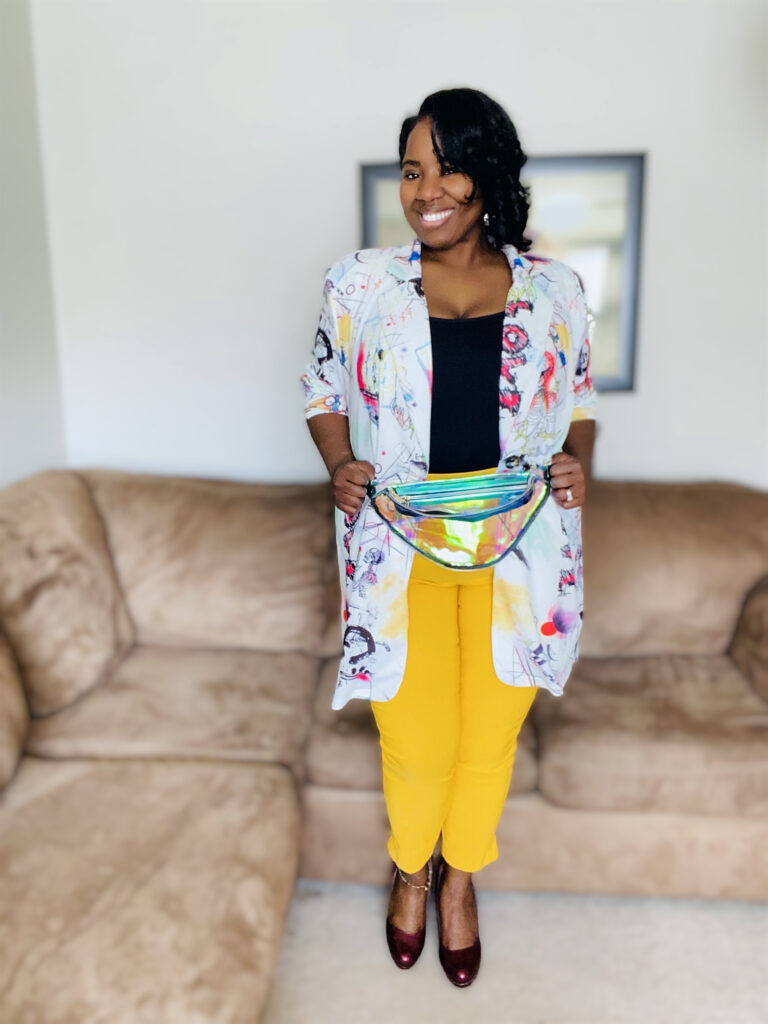 It's easy to overthink your outfit selection, especially if you've been presented with a last-minute invitation. Hopefully, these looks will help you pair your thrifted pieces easily or inspire you to visit your local Goodwill to find new threads in time for the party!
About our fabulous Guest Blogger: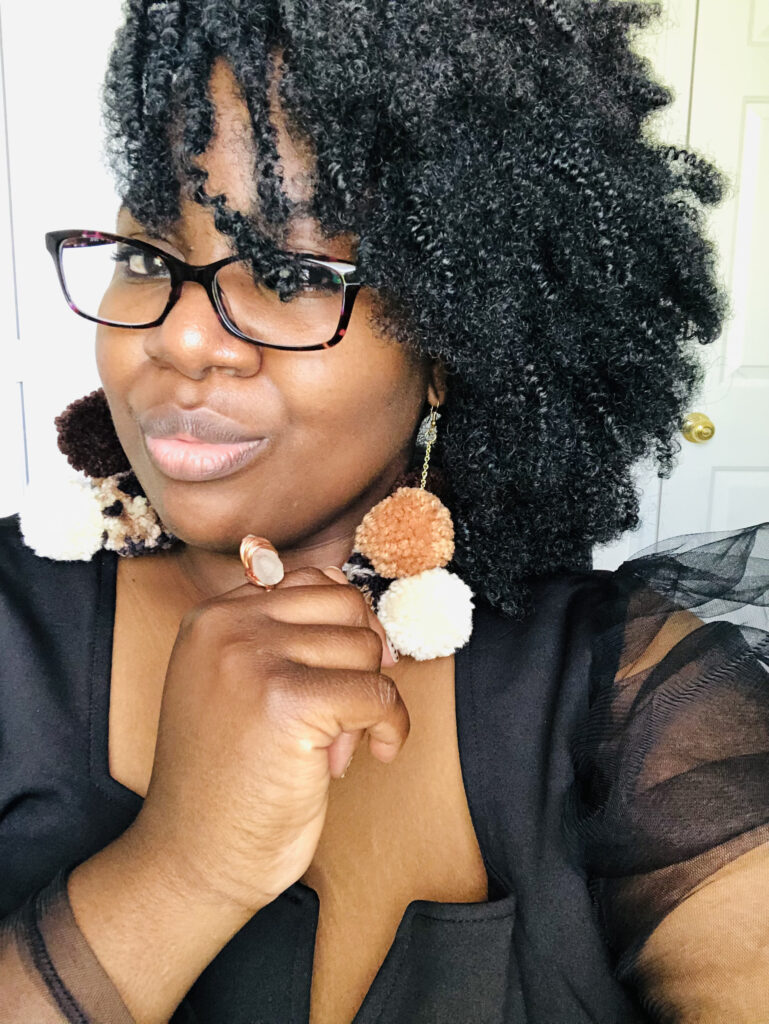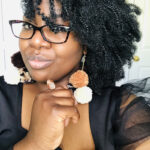 Temica Gross
Lifestyle and Fashion Blogger
Temica is a Life u0026amp; Style Blogger and podcast host. Her blog, With Love Meek aims to give her subscribers a dose of inspiration and courage to live their lives out loud and unapologetically. A native New Yorker, Temica enjoys traveling with her family, binge-watching paranormal shows, and dark roast coffee. Follow her on Instagram @WithLove_Meek.