Fall is one of my favorite seasons and time of year! I love anything pumpkin, cozy outfits, and especially anything flannel. I also really enjoy DIY projects, in particular those involving sewing.
I decided to kick off fall this year by thrifting several flannel shirts from the Goodwill in Fairfax, VA and creating an array of different decorative and useful items including flannel coasters, pillows, scrunchies and most importantly, a bow tie for our newest rescue puppy. Here's how my upcycling flannel adventure went!
1. I started with the DIY project that I thought would be the easiest – the flannel coasters, but right off the bat, I had a little trouble.
For my first coaster, I decided to use batting (batting is cotton , wool , silk or synthetic material used to stuff the inside of a mattress , quilt etc.) to give it a little more structure and, as you can see from this photo, it turned out too puffy – not a good outcome for a coaster that is supposed to be flat and stable to solidly hold a glass (rather than tipping it over).
From there I moved on to a coaster that used fabric interfacing instead of batting, and that worked like a charm.
From this photo, you can see how even and level the coaster is – perfect for a cup of warm cider or cocoa (for you chocolate lovers).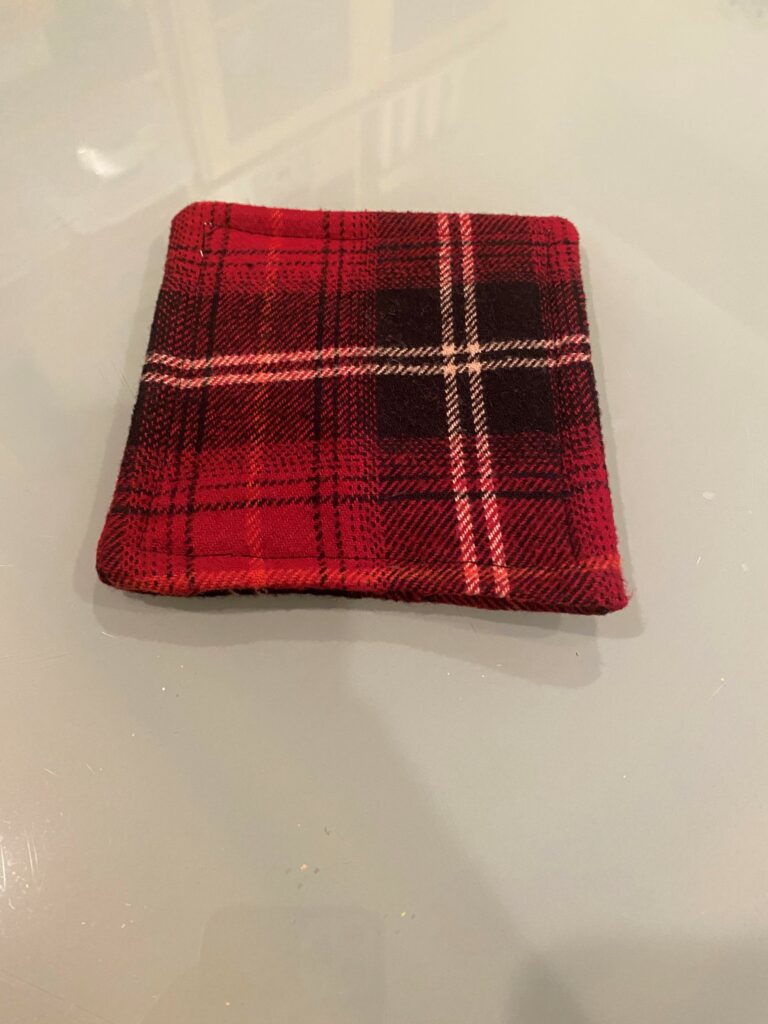 2. My next endeavor was to create a flannel pillow. This went more smoothly than the coasters and I was able to sew a cute decorative pillow for my bed pretty easily.
I filled it with pieces of batting (and not flat layers of batting, since I only had batting scraps available), so the pillow turned out a little lumpier than I would have preferred, but I think that the pillow will even out if I put something on top of it to weigh it down for a little while.
There's no question that when my dogs lay on my bed, they will enjoy using this pillow! (They are all pillow hogs!)
3. The flannel scrunchie turned out really well and was a piece of cake to sew.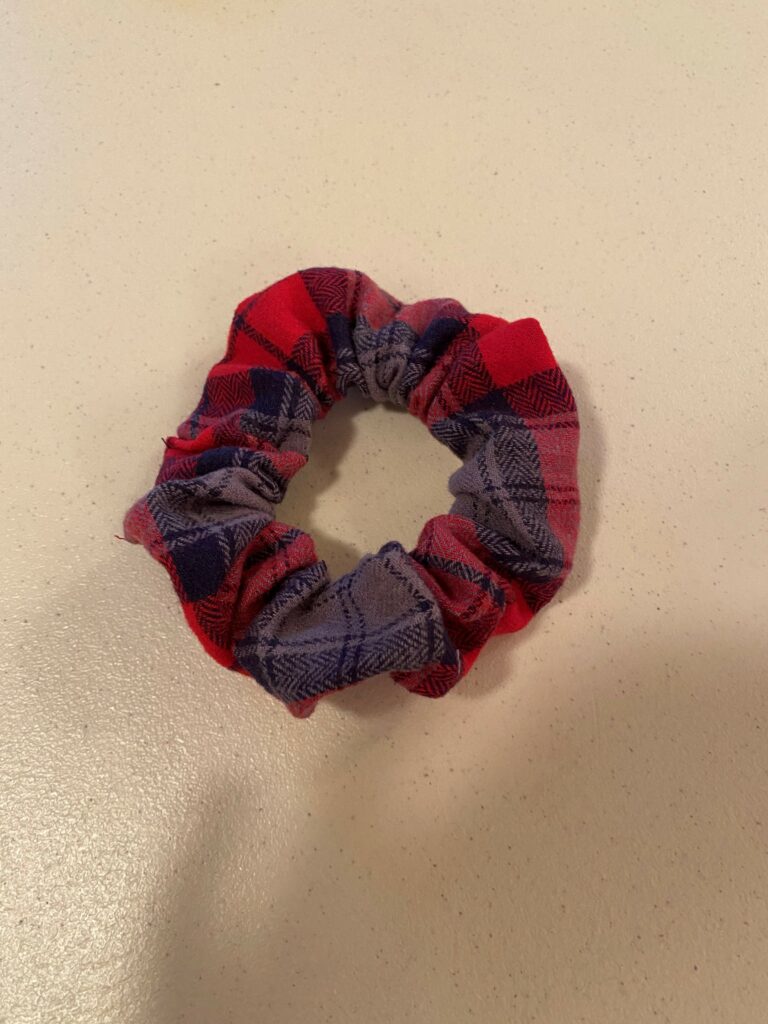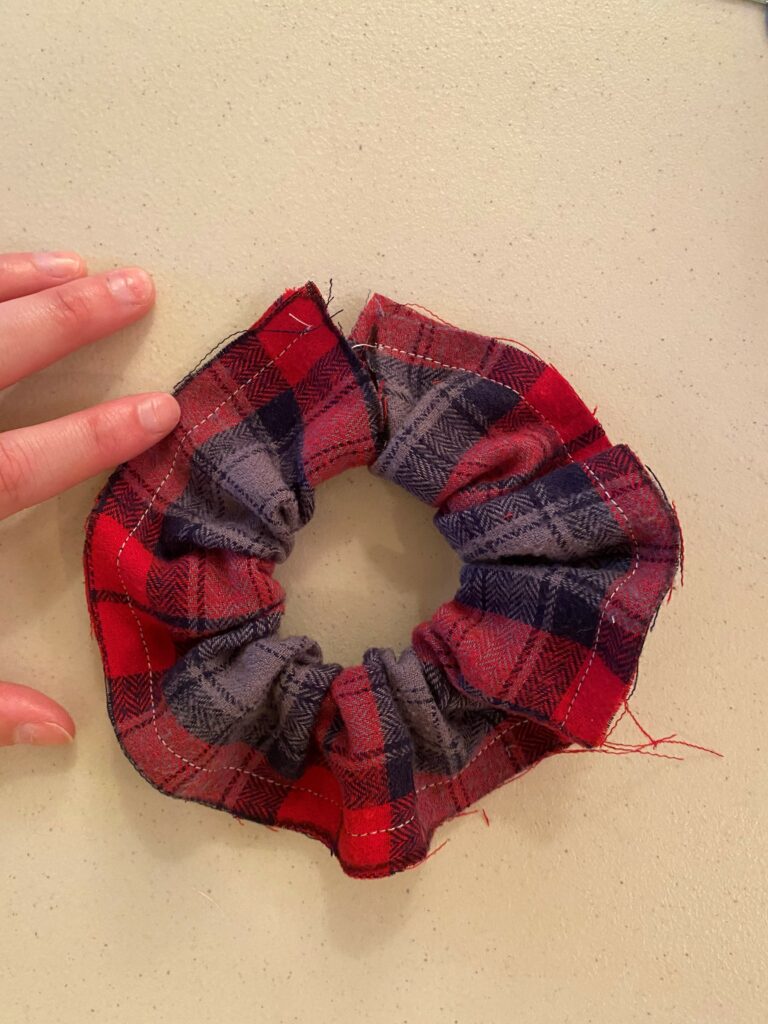 For this project, I only needed a long strip of flannel that I cut from my thrifted shirt and a hair tie that I sewed into the middle of the fabric.
This accessory will definitely round out my outfit the next time I wear a casual outdoor fall outfit to take a hike or go apple picking!
4. I totally love my new flannel scrap garland and it was also very easy to put together.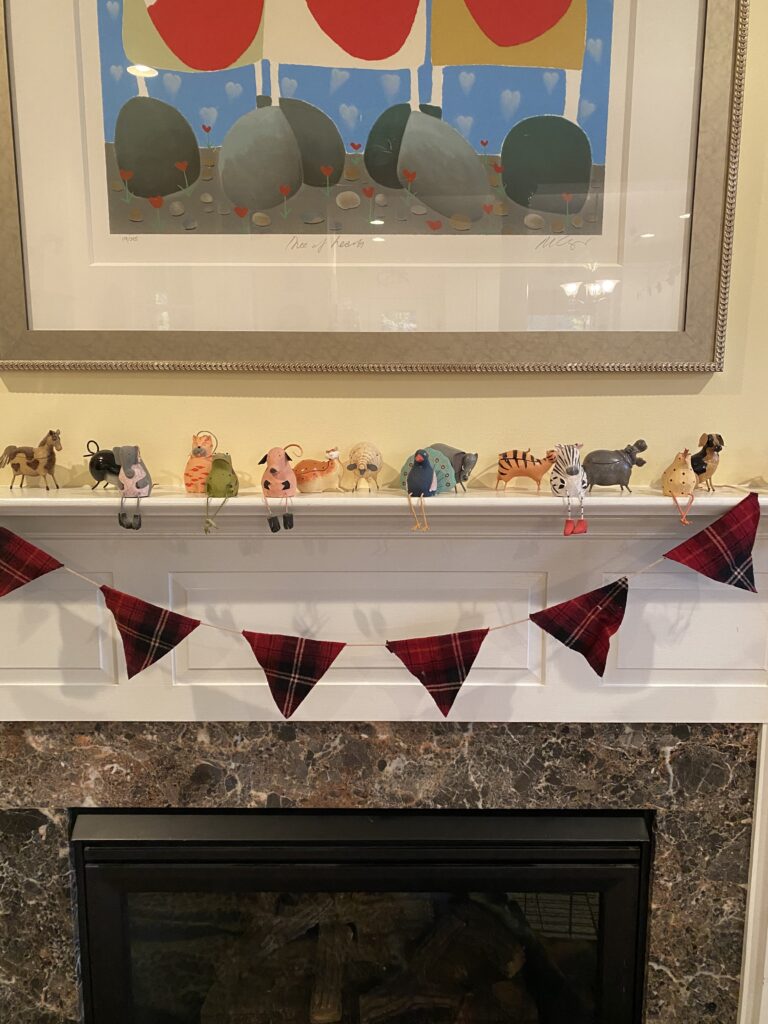 I just cut a bunch of triangles from the flannel shirts and then hot glued the tops of the triangles to a length of twine.
I thought the twine (which we had in our house and resulted in no additional expense) was a nice feature because it gave the garland a rustic, fall feeling.
I am definitely going to hang this above our fireplace or off one of the railings on our porch.
5. Last but not at all least, I created a bow tie for our newest rescue puppy, Sebastian. We have four dogs, three of whom are rescues. Sebastian is our only boy, so I decided he really needed a flannel bow tie!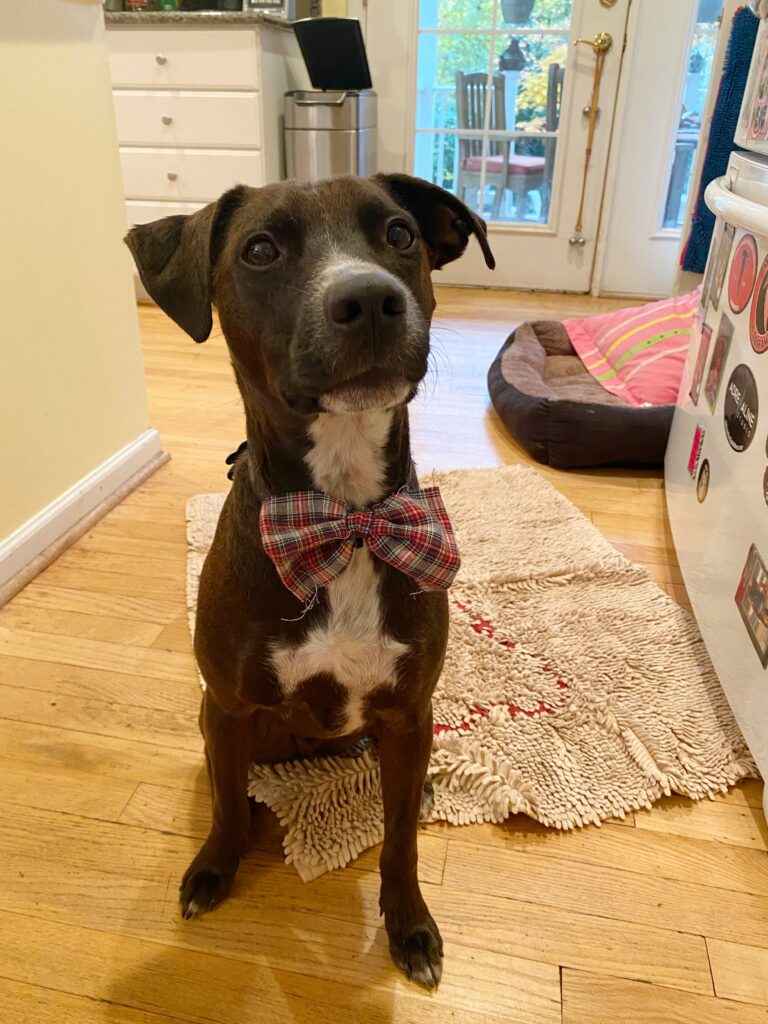 For this project, I cut out a flannel rectangle, sewed the short ends together with my sewing machine, and then pinched the middle of the rectangle and hand sewed the pinched area together by hand.
Next, I hot glued a hair tie to the middle of the back side of the rectangle (where I had pinched it).
Finally, I wrapped a smaller flannel rectangle around the front of the pinched area and the back where the hair tie was glued to the bow tie to keep the hair tie in place and make the front look cleaner.
And, voila, Sebastian has a new very dapper look!
Overall, all of these flannel DIY projects were pretty easy to compose and I encourage others that love DIY pursuits to try them out with flannel or any other Goodwill finds.
The flannel gives each of these creations a warm and cozy feeling, which is always welcome as we move into the cooler temperatures.
Of course, my favorite parts of this endeavor were to spend time at my Goodwill thrift store looking for the flannel shirts (and other treasures) and then trying the new bow tie I created on Sebastian! He loves it!
About our Guest Blogger: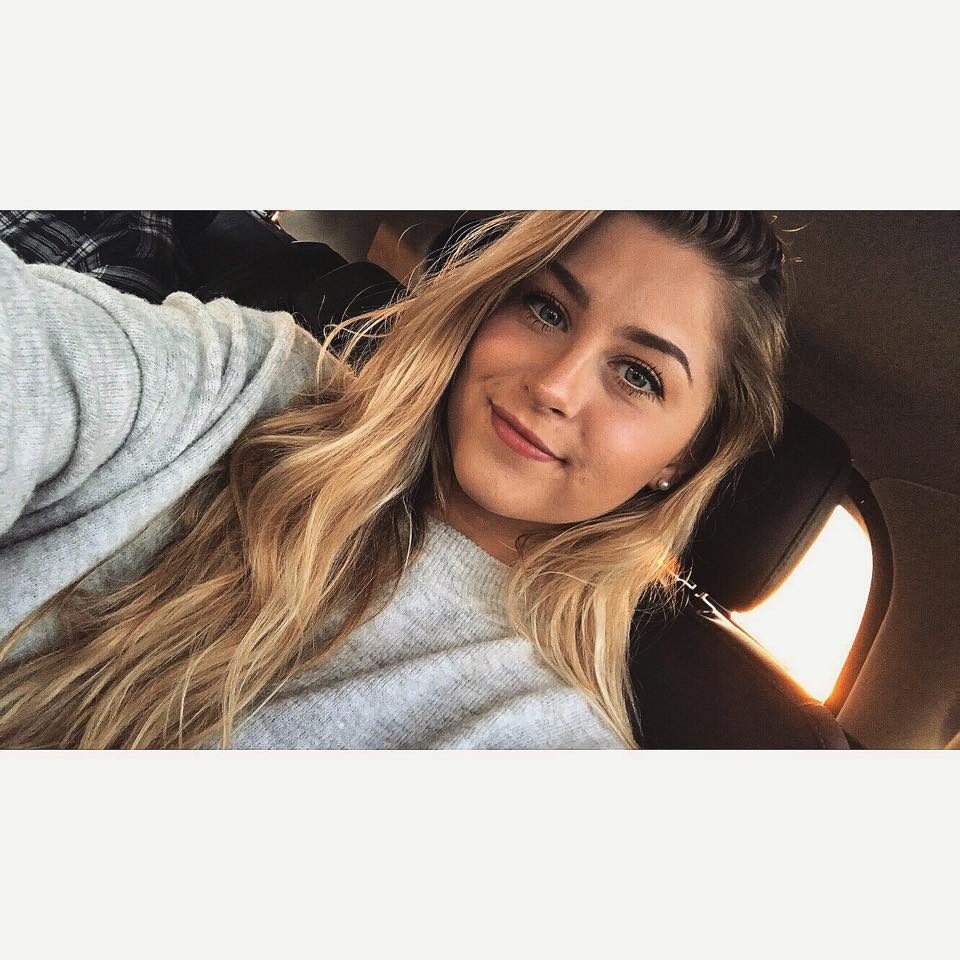 Callie Ottinger is a senior at Marymount University where she is pursuing a degree in fashion design and anticipates graduating this coming May 2021. She is particularly interested in sustainable and ethical fashion and loves spending time thrifting and up-cycling clothes particularly from Goodwill retail stores. Her interests also include rescuing dogs (she has four in her family), sewing, cooking, playing guitar, and following sustainable fashion trends on social media.