Fashionistas, the other weekend, I held a mini-workshop reviewing some tips and tricks to photograph Goodwill finds easily with a smartphone. I thought I'd share my top three tips with all of you so you can effectively showcase your #MyGoodwillFind on social media.
One of the best things about shopping at Goodwill is bragging about your finds. 🙂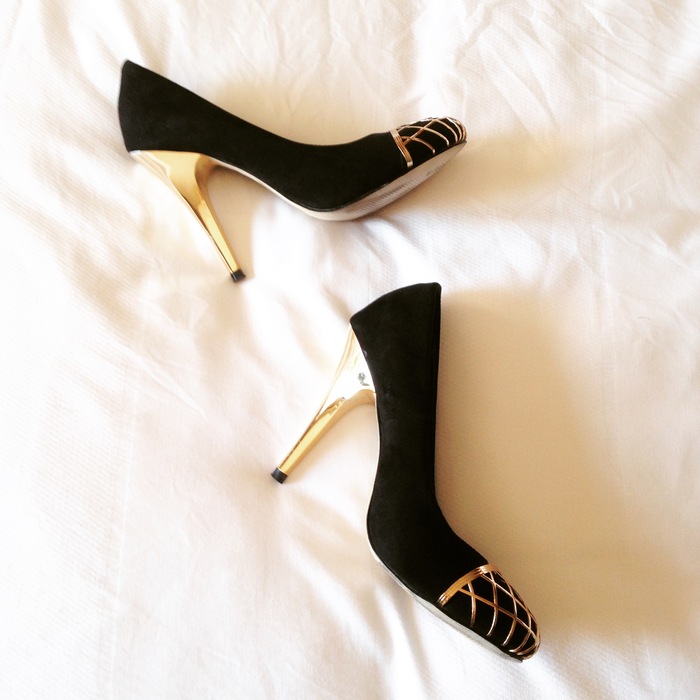 1.) Natural Light
One of the easiest ways to amp up your smartphone photography is by taking advantage of natural light whenever possible. Natural light best helps your colors instantly look more saturated. It is also a bit cooler in tone, making it easier to pop colors and edit photos before you share them online.
An example of using natural light are these shoes on the white cloth. The color instantly pops without having to do much editing. By using natural light, I was able to keep the golds warm-toned, while still having them contrast with the brightly lit white sheets in the background.  If this photo had been taken in a darker room with minimal artificial light, the contrast of the shoes vs. background wouldn't have been as romantic or dramatic.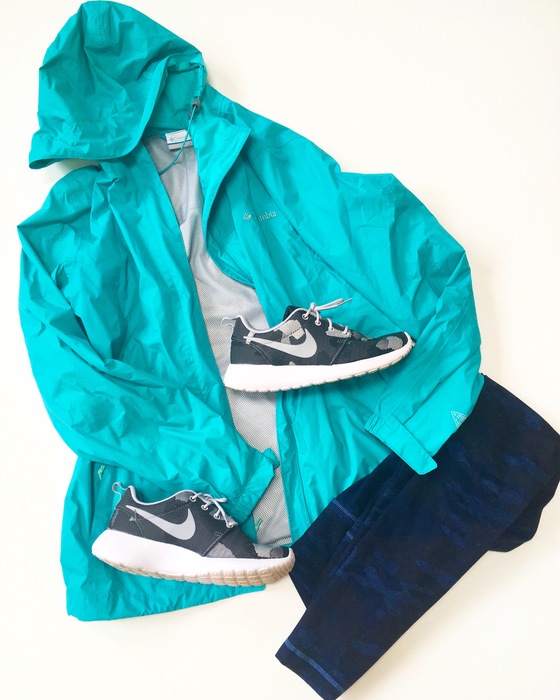 2.) White Poster Board
For a quick and easy professional looking backdrop, get a white poster board! When using a $1 poster board, all you need to do is place it in a naturally lit room and lay your Goodwill finds on top of it. This affordable hack instantly makes your gems shine without any background distractions. A white space also looks more professional without much effort.
As shown in this outfit compilation, it looks like these photos were photographed in a studio by a professional photographer.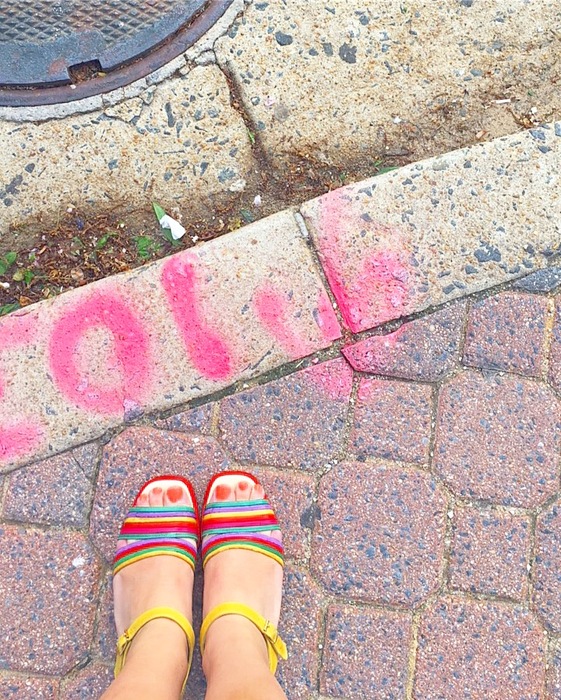 3.) Negative Space

For more artsy looking photos, feel free to take advantage of the space around your Goodwill finds.

There's no need to take a picture of your gem head on and centered – feel free to experiment with your photo's layout. For example, how might your object look when it's on the right side of the photo? What if it's at the bottom? Play artistic photographer and act like your Goodwill gem is a model strutting their stuff!

As shown in this picture of shoes on the pavement, I'm using space around the objects to focus on patterns and colors.
Now that you have these tips and tricks, I'd like to see what you're finding at Goodwill! Use #MyGoodwillFind and I might do a shout-out on the blog! 

I hope you found these quick tips useful – if you'd like to know a few more tips, please let me know in the comments!