We are almost there, folks! The season of bright and bold is upon us. After spending a week in California earlier this month, I am itching to pull out my favorite spring pieces and put them into rotation. Today, I am sharing with you a few ways you can begin to sneak some fresh spring style into your wardrobe…on a budget, of course!
When it comes to transitioning pieces between seasons, it is all about finding balance. Slowly incorporating bright colors and bold patterns will keep you looking chic and layering fun accessories will ensure that your fashion is functional. Here are three pieces you can use to transition your winter wardrobe to spring this year!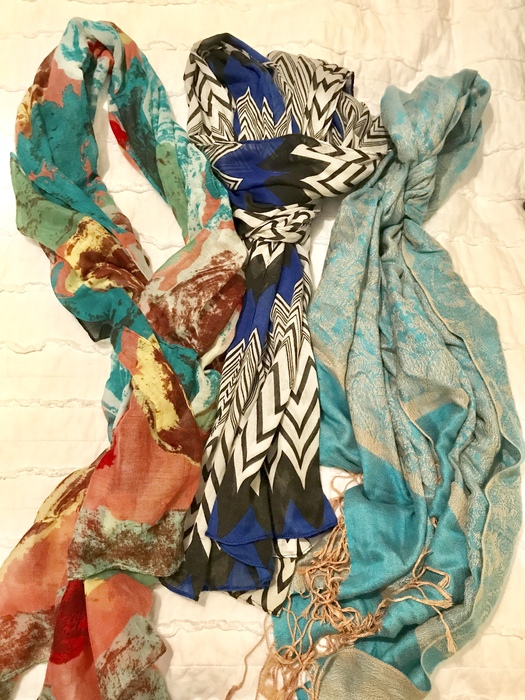 1.) Printed Scarves
This is the first thing that comes to mind when I think about sprucing up my dark winter solids and preparing for warmer temps. When transitioning to spring, leave behind your blanket scarves and search for lighter, linen-like fabrics. They will provide the functional necessity of warmth but won't smother you. Prints like soft florals or stripes will give your look a little pizzazz and certainly are an effortless way to sneak in color. I like to start out in March pairing my favorite black dresses and blouses with a bright and light scarf. As April approaches, I pull in light color bases and continue to wrap myself in prints. Scarves are the epitome of versatility, too. You can do a chic shoulder wrap or a simple neck style and boom! You're ready for spring in style.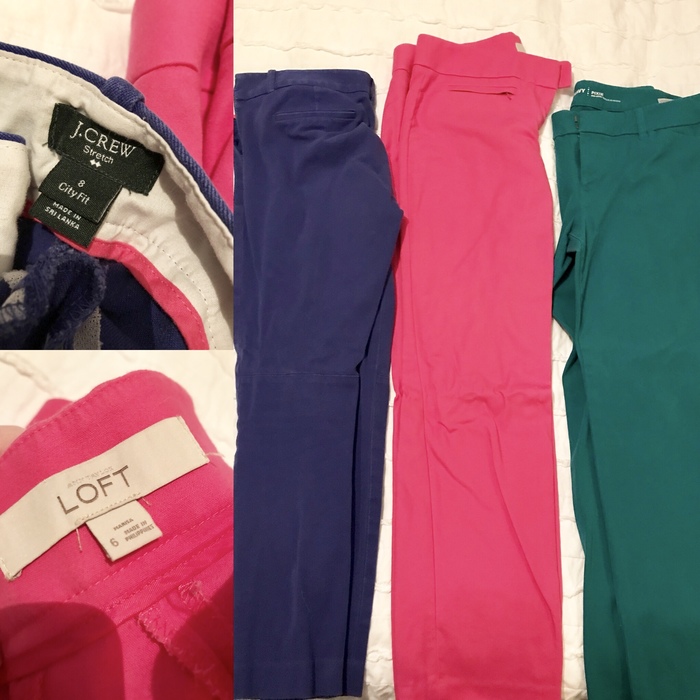 2.) Bold Bottoms
Hands down, this is my absolute favorite way to sneak spring into my transitional wardrobe. I am a lover of the J. Crew Minnie Pant and the LOFT Marisa Pant. They are slim cut, tapered bottoms that come in a vast array of colors. Purchased at retail, they'll run you about $60.00 but at Goodwill… drum roll, please… they'll only set you back $5.99! I like to pair these with a fun shoe and solid, basic top to give just a pop of color for a fun spring look.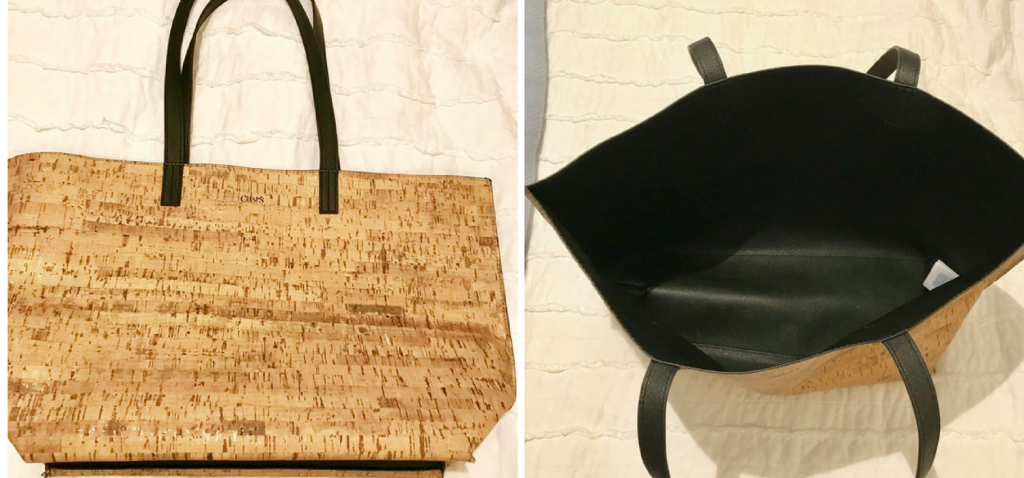 3.) Cute Carry-All
Part of your winter to spring transition will most certainly include layers. Soft and light sweaters, scarves and of course, stylin' sunnies are all spring essentials. Thus, a bold bag is necessary for lugging around said layers as the sun peaks out. I scored this cork print bag, which is reversible (all season!), for a mere $7.99 at Goodwill and it is the perfect bag for stashing my transitional pieces while I am on the go. I recommend looking for a bag that encompasses your spring style. Fun florals, bright patterns or even a cool camel leather would all be great options for stowing away your spring goods.
I hope these ideas for transitional pieces get you energized for spring styling. We are so close to warmer days, friends. Feel free to drop a line in the comments and share your best way to get through the change of seasons!
Karen Wathen is a young professional and self-proclaimed "thriftanista."  She has brought her love of writing, food and affordable fashion together on her blog, County Meanderings, where she frequently posts about her thrifting adventures. Follow her on Instagram  (@k_wattt) for a peek into her savvy life.