My dear frugal fashionistas, I hope you are having a spectacular summer! Someone mentioned to me in passing this week that summer is already practically half over. I refuse to accept this fact so therefore, I am going to amp up my summer fashion talk here on the blog! Today, I am sharing one of my absolute must-have summer accessories.
The straw beach tote!
It is almost as iconic as the floppy brimmed beach hat. Over the past few summers, these styles have popped us as the hottest trends in beachwear. So long to the nylon and even transparent jelly-like plastic beach totes – straw is what's in! Elite Daily recently shared an article with some incredibly cute (but not incredibly affordable) straw bags, deeming them the summer 2018 trend you need right now!
So, as per usual, I kept this trend in mind as I perused the racks at my recent trip to the Bowie, MD Goodwill Store and I was successful in finding you a couple different styles of the trend… all for less than $10.00! The bags mentioned in the Elite Daily article above, while adorable and trendy, all ranged from $30.00 – $150.00. I don't know about you – but I certainly can't justify spending that kind of cash on a bag made of straw! I found so many different styles of this trend in Goodwill – all in one stop.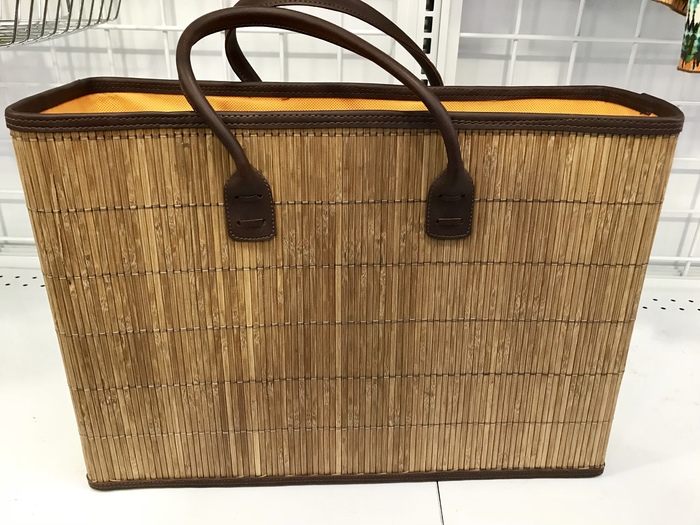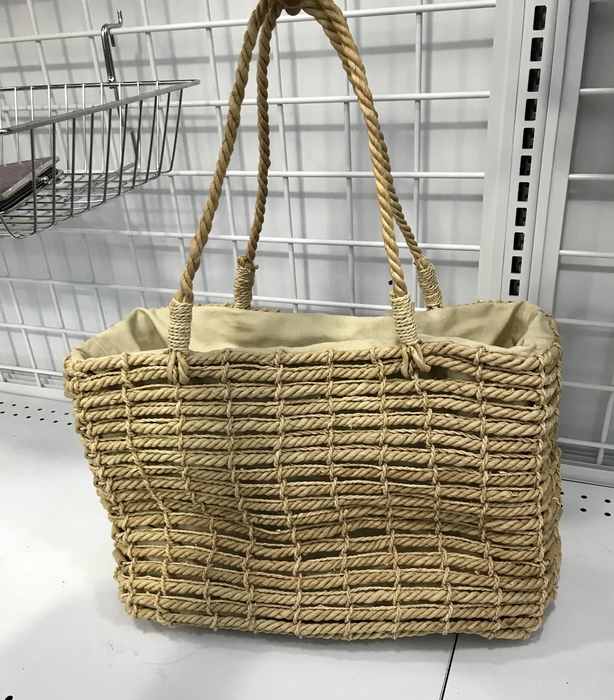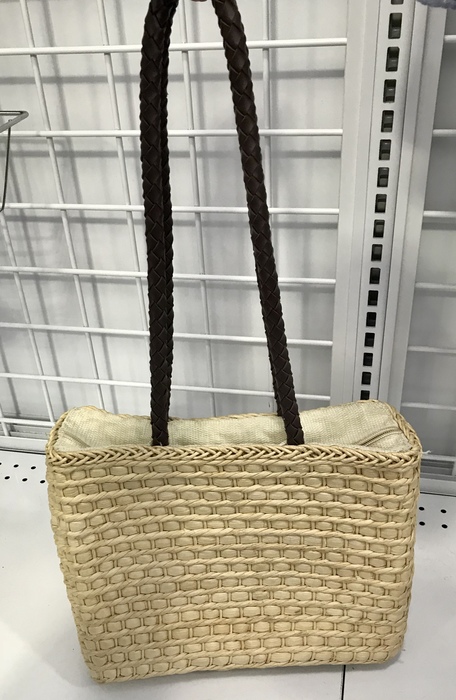 A great way to affordably rock this trend? Buy a straw bag from Goodwill and dress it up with your own accessories. Add a colorful scarf tied around the handle, paint it, tack on some bright pom-poms. Your options are endless.
There you have it, folks! A perfect way to snag the season's hottest bag trend for a fraction of what you'd pay in a big name department store. My personal favorite is the first one – I love the darker tones, leather handles, and the structure. I am a big bag kind of gal!
Which one is your favorite? Will you be rocking this style for summer 2018?
Karen Wathen is a young professional and self-proclaimed "thriftanista." Her passion for fashion and her savvy spending habits make shopping second-hand one of her favorite hobbies. Wearing many (frugal and fashionable!) hats, Karen is a highly caffeinated Special Olympics coach, passionate community volunteer, amateur foodie, farm dweller, newlywed, and cheap wine connoisseur. When she isn't scavenging the racks at DC Goodwill stores, you can find her barefoot in her kitchen, blasting country music and cooking up locally sourced foods from her Southern Maryland community. Follow her on Instagram (@k_wattt) for a peek into her savvy life!