Dress up your front door and entry way to welcome Fall (and family, friends and guests) using colorful paint, seasonal plants and fun accessories! 
For just a few dollars and a few hours, you can easily give the front of your home a transformation with these five easy steps that will make your place the talk of the town (or at least your block!).
This easy and eye-catching DIY project was inspired by my recent trip to Ohio to celebrate my parents' 60th wedding anniversary.  My sister Tammy and I did a quick transformation to make our folk's home even friendlier for those coming to honor this momentous milestone.  Congrats Mom and Dad and thanks for all the inspiration!
1. Pick a pop of color
Nothing says, "Hello World!" better than a bright color for your front door. 
Consider your entire entry way (along with the front steps, porch and other elements you might have there) as your canvas. 
The primary focal point? Your front door, of course, so why be predictable or expected with your color choice?
I say, "Go bold or go home!" which might not be the best one metaphor since we are talking about where you live, but you get the idea. 
Select a color your love so that every time you come and go, you will feel happy seeing your transformed door.  While the outside walls and details of most homes are typically in neutral shades, give yourself the creative permission to have fun with your color choice. 
Hit your local hardware store to pick up your paint along with supplies like brushes, sandpaper, painter's tape and drop clothes.  If you are unsure about which brand to use, consult with the painting professional there for their recommendations so that your efforts will stand up to the elements and be enjoyed for years to come. 
Follow the instructions on the side of the can which will include cleaning and prepping the surface, protecting parts like doorknobs and knockers or windows with painter's tape, applying several coats and letting things dry completely before using.  You can accomplish this transformative step in just a couple of hours.
*Pictures above were selected from Pinterest. None of these were captured by Finding Your Good and cannot take credit.
Expert idea: if you are having trouble visualizing the color, try covering your door with wrapping paper in the hue you are considering.  This temporary change will allow you to see how the color choice will look before the time and expense are invested. 
2. Peruse Goodwill for inviting accessories
Stop by your local Goodwill store to see what home accents await you there to complete your front entry way "vignette." 
Measure the size of your porch before heading over so you will know how much space you have to work with and other important size information as you consider what treasures to take home to transform. 
How big are any windows? 
Is there a ledge to display items? 
How much space is available on either side of the door to accessorize? 
Knowing this information will help as you look for items like outdoor lanterns, flowerpots, candle holders, side tables, benches and even bistro sets.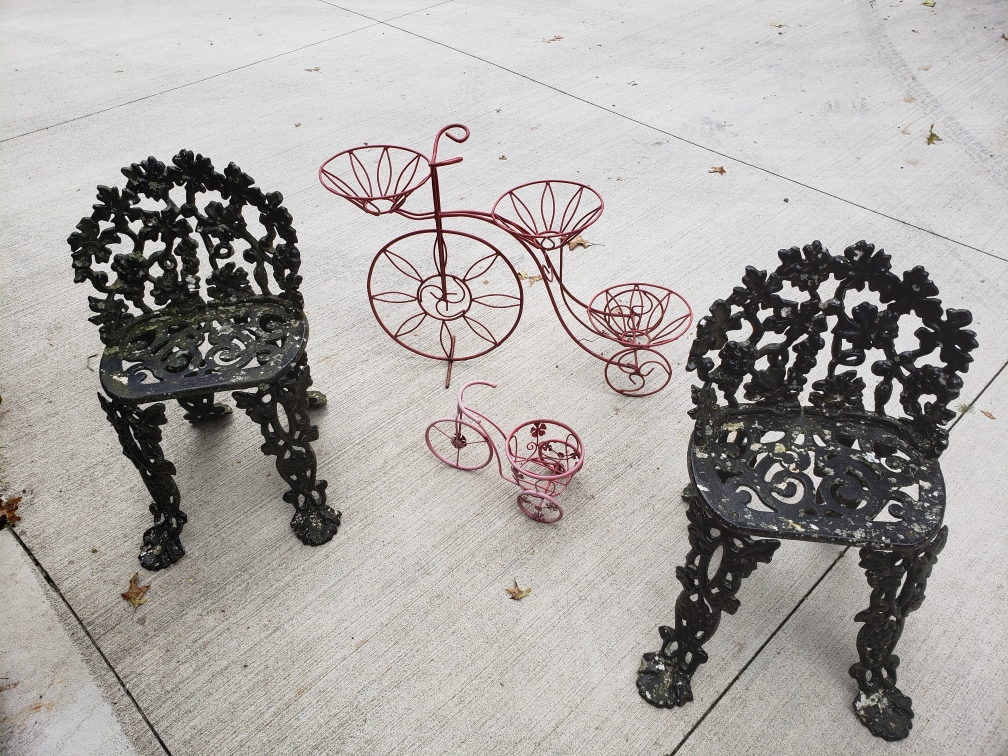 Think about repurposing items, too. For a bit a whimsy, I love putting plants in rain boots and old tea pots and using interesting containers to hold umbrellas.
As you consider items, look beyond their current colors as you can easily paint them to match the front door, either in the same hue or a complimentary one.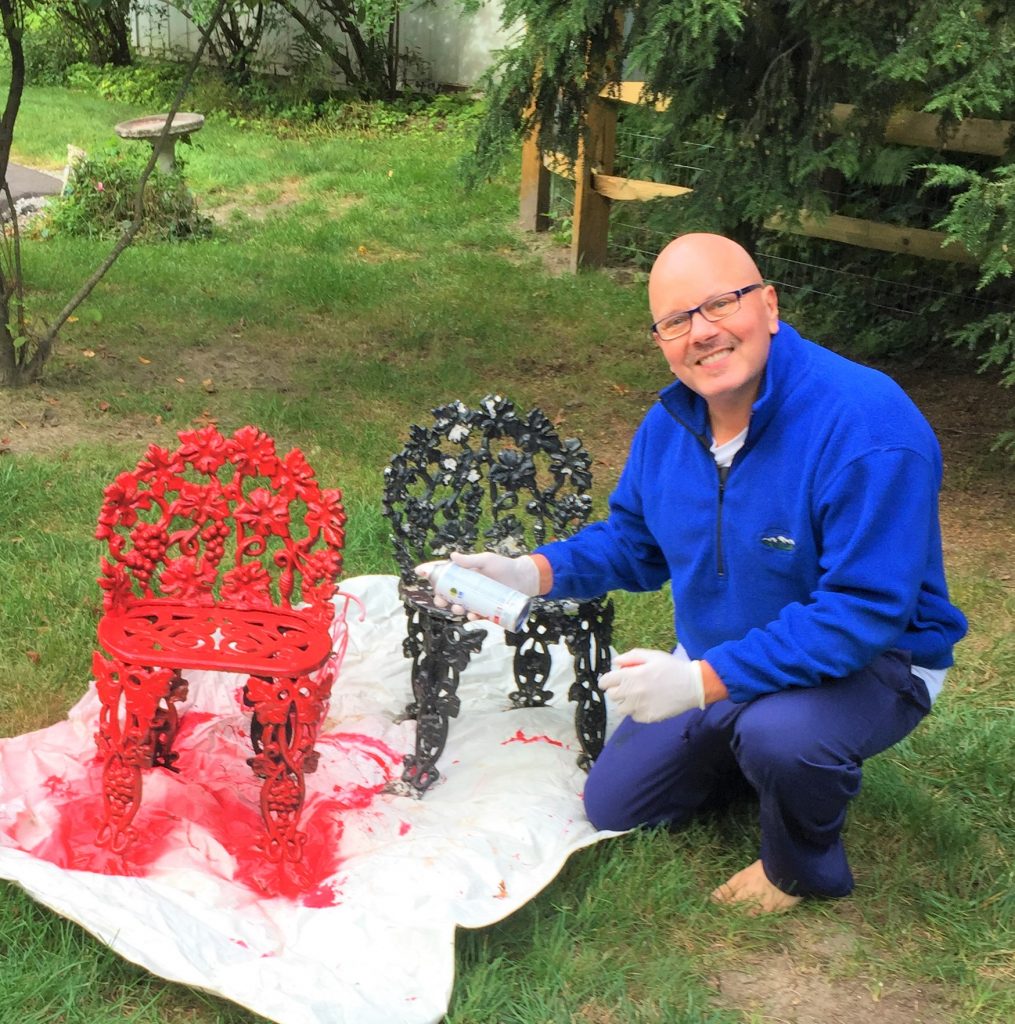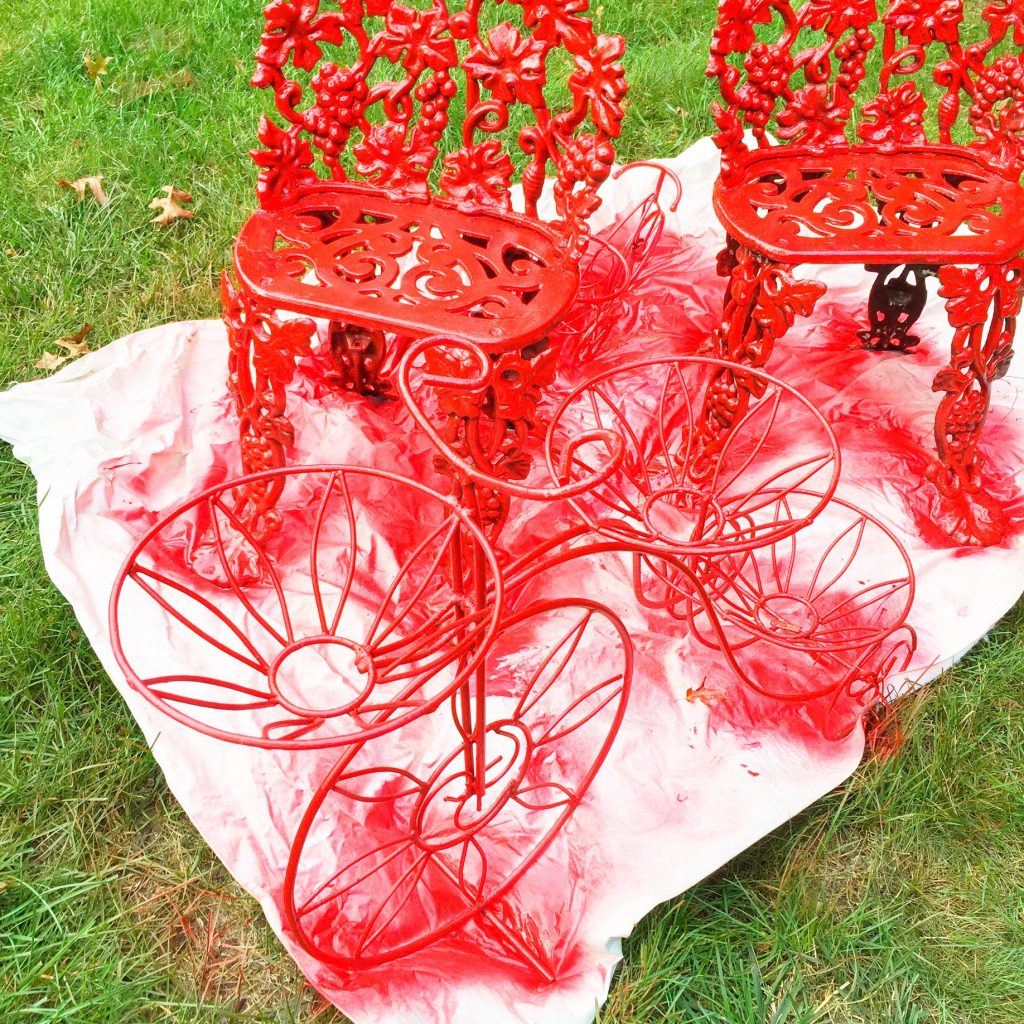 3. Add flora for flair
Fall is a perfect time to roll out the red carpet for colorful mums, pansies, ornamental grasses and other seasonal plants as well as pumpkins, gourds and even bales of hay.  These are plentiful at nurseries, large home improvement stores and often at your local grocer.  
Consider selecting plants and items in lots of different tones for a vibrant look or select flowering plants in similar hues as your front door and accessory items for a more monochromatic, elegant look. 
And who said a pumpkin has to be orange? If your front door is blue, why not spray paint several pumpkins in blue tones, too?  For a glamorous look, consider spray painting several in gold or white.  Or express yourself by painting pumpkins with stripes or polka dots.  
You might want to repurpose items, so enlist a step ladder by placing it by the door with colorful flowers and pumpkins on its rungs. 
Use an old wooden chair or child's desk as a plant stand and a place to add decorative items. One of my favorite DIY projects is turning a bike into a planter to welcome guests.  (Thinking about this is so much fun that I am ready to get outside to make my front space look spectacular, too!)
4. Work in a welcome mat & wreath
Pick up a new, fresh welcome mat at the home improvement store, Goodwill or discount store to provide a great anchor for the transformation. 
There are so many fun options as well as simple, elegant choices, too. 
Bold stripes, friendly phrases and the initial of your last name on a door mat are always inviting options. 
You could personalize one, too, by buying a simple, plain mat then painting it up yourself. 
There is always a way to make something a fun DIY project so you will truly have a unique piece.  
The icing on the cake can be the item you add to your front door. 
Wreaths are always a timeless, great choice.  And there are creative ways to put a spin on a "traditional" wreath and make it one of a kind.  With your glue gun, add items to it that reflect your family's interest such as old pieces from a board game, cookie cutters and kitchen utensils or postcards from your travels.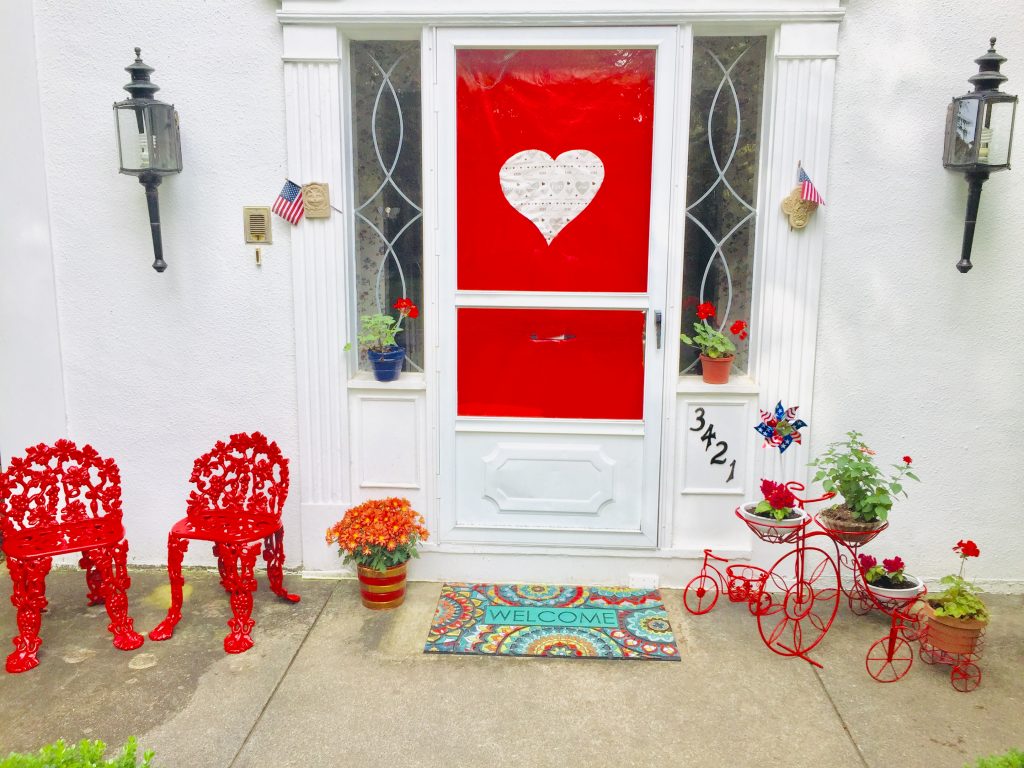 Given that this blog is to help you think outside the box, you could upcycle a bicycle wheel, wooden picture frame or the end of a rake as a wreath. Spray paint, ribbon and ingenuity are some of the components you will need to create a whimsical piece for your door.
5. Greet your gaggle of guests
Now that all the pieces are in place to make your front door space a masterpiece, get ready to greet guests who will gush about the charm of your transformed stoop.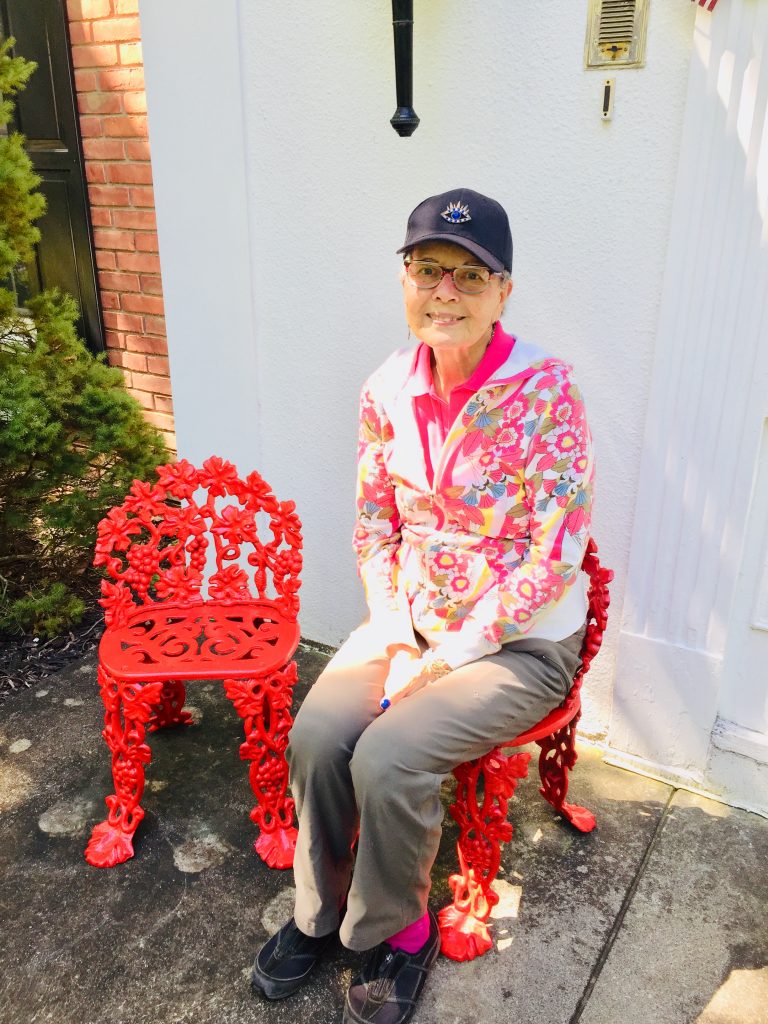 With these simple and fun steps, your entry will be admired by all and you won't have to worry about the cooler weather because of all the warmth it will generate!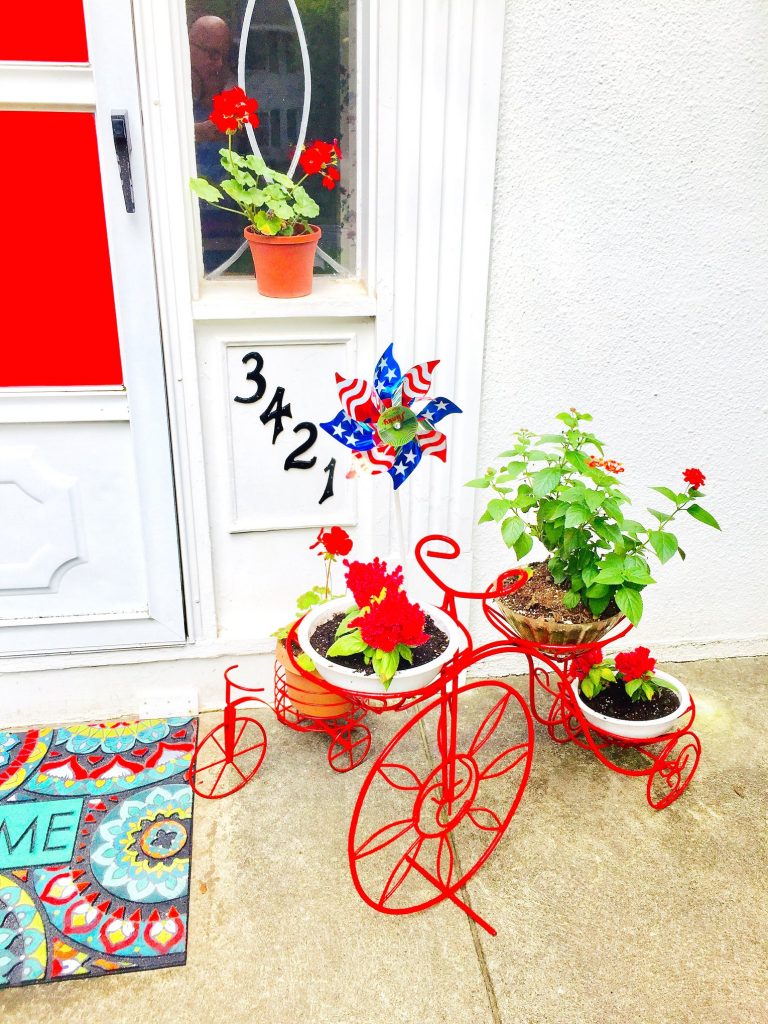 As always, we love to and want to hear from you!  Show us your front door transformation and share your ideas for how you give your space lots of personality and pizazz.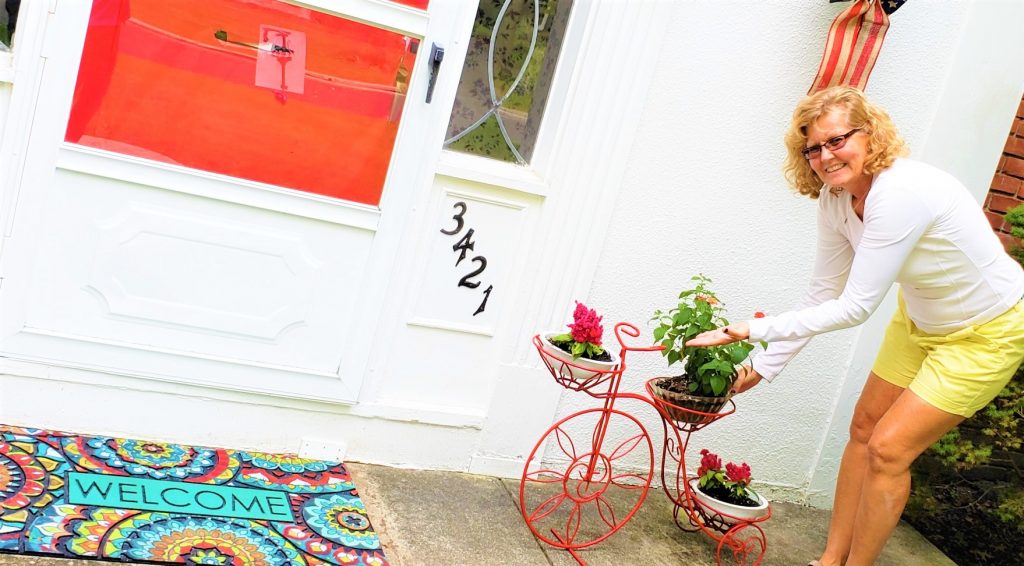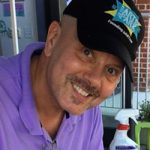 Tim Kime
Tim Kime is an artist, life coach, connector. He is President of Kime Leadership Associates offering executive coaching, meeting facilitating and motivational speaking. He is also Chief Creative Force of Transformation Junkies which upcycles furniture and other household items into functional works of art. He combined his two passions—unleashing the potential in people and transforming items with the launch of the Art of Possibilities Workshops. These workshops are part upcycling, part dreaming, part goal setting.