The last days of summer are here. Summer 2019 came and went – filled with multiple Meetups, mini vacations in NYC and Rehoboth, and weekends of utter relaxation. But despite this season of being a busy bee, I think it was a sweet one for the memories.
And just because we're changing seasons and turning over a new fall leaf, doesn't mean we have to put the colors away quite yet.
Summer, for me, is all about wearing colors that vibrate under the sun. Once fall hits, I opt for muted tones. However, this year, I want to make a change and put fewer fashion rules on my lifestyle.
This fall, I want to strive for more of a, "wear what I want, whenever I want," type of lifestyle. Simplicity in rules + confidence in myself is the fashion equation I aim to own before the year concludes.
Today, I'm profiling one of my favorite last-days-of-summer looks where I am particularly proud of my pattern-mixing abilities and lack of care for the seasonal transition.
This concoction was yet another product of my closet of disarray (my closet has so many patterns jumbled together, sometimes I just grab two color palette-like items and hope for the best) and I think it turned out to function quite well. Blues and greens flutter through this outfit cohesively, without looking too matchy-matchy.
One thing I was worried about with this ensemble was the mix of US flag Fourth of July pride (red, white and blue top) and Christmas (green and red), but I think that because red, blue white and green are all paired together, the outfit doesn't pay homage to either holiday.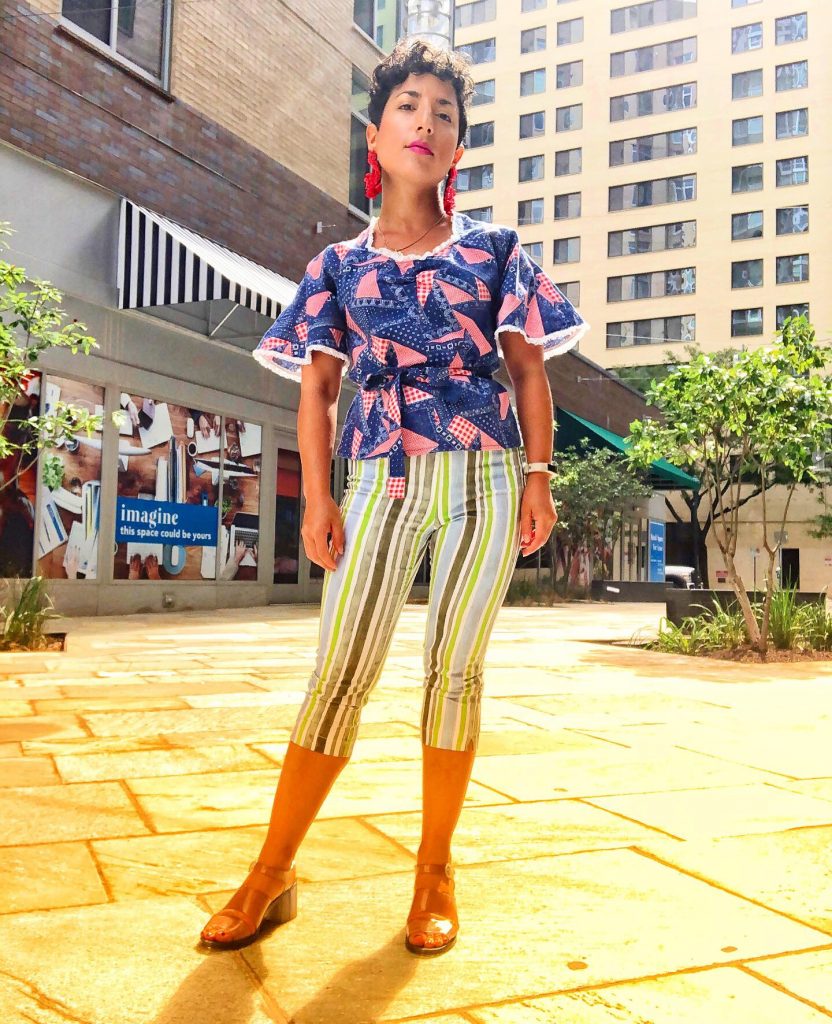 Goodwill Pro Tip: When looking for vintage, try and spot the most wild patterns in the racks. Previous decades like the 60's are known for their creativity and whimsical patterns.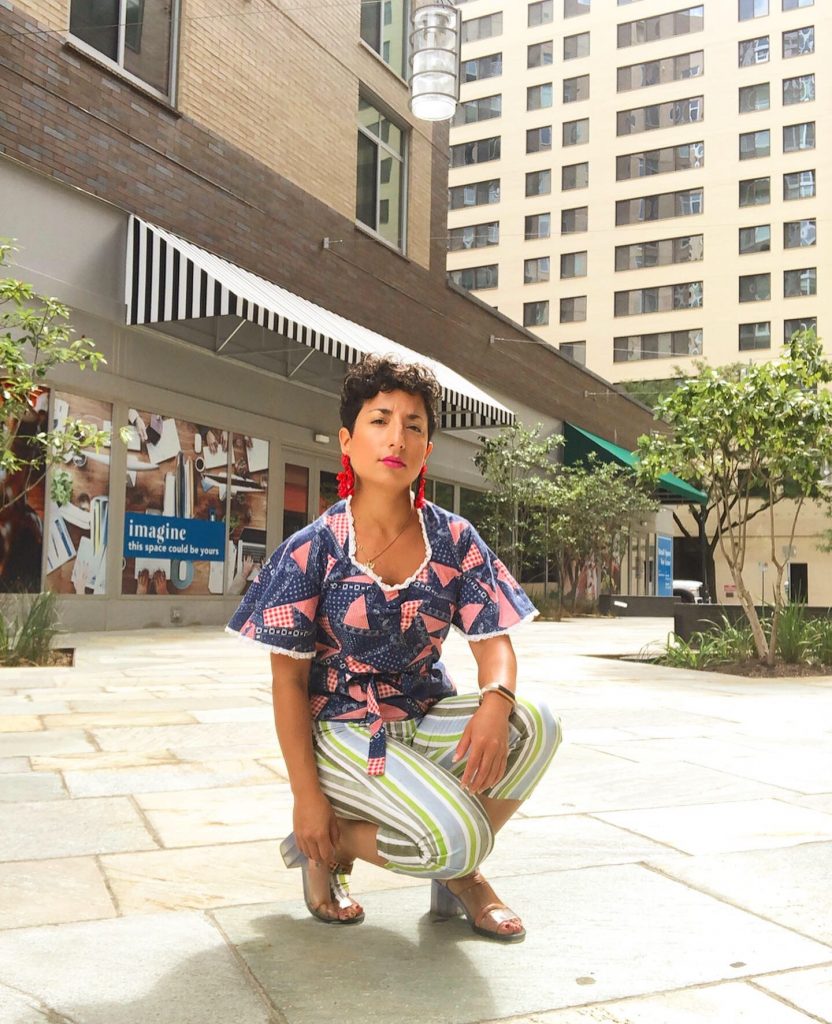 Interested in learning about my whole outfit breakdown? Here ya go!
Vintage Top: Free from my friend Arie
Capris: Goodwill x Barney's New York, $2
Jellies: American Apparel
Earrings: Boutique brand, $5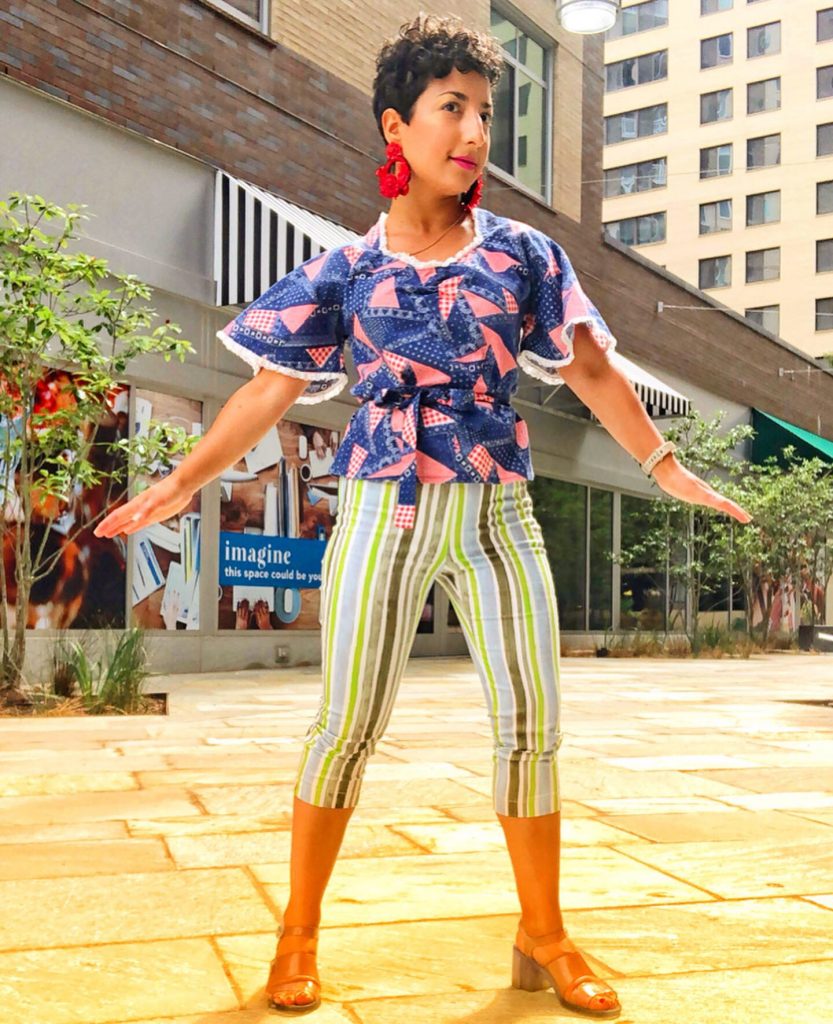 How are you dressing for the change in seasons?