Fashionistas, I just realized I hit a Goodwill store every single weekend but haven't been to all the DC Goodwill locations in the region! So, I've made it my summer mission to visit the remaining ones on my list. This includes the Waldorf, MD location!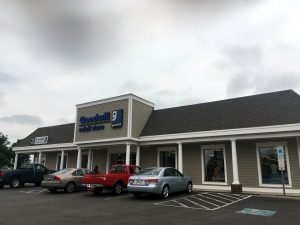 I've ventured all the way out to the Clinton, MD store countless times. But what I didn't realize was I could be shopping at the Waldorf store with only 15 more minutes of driving.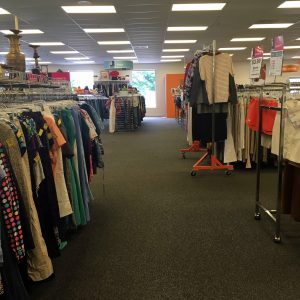 As I approached this store, my levels of excitement drastically increased. I was very eager to explore a new (to me) store on the Goodwill roster. I always like seeing what different neighborhoods have to offer. And this one certainly did not disappoint!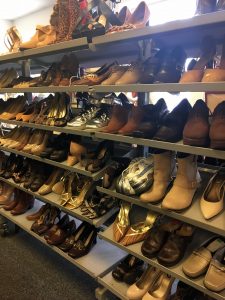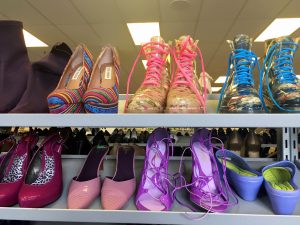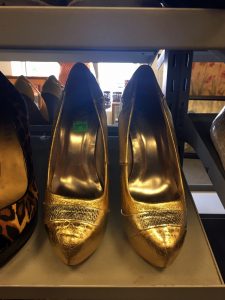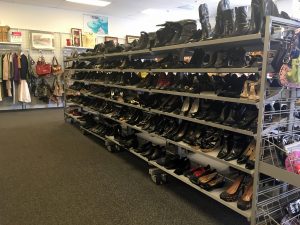 Upon first entering the store, I was instantly overwhelmed by the incredible amount of shoes at the front. There were racks upon racks of all types of footwear… sandals, boots, you name it – it was there!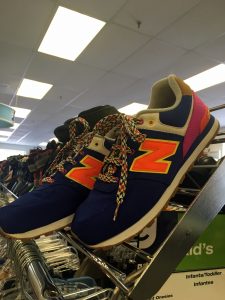 The sneaker collection was something to write home about as well. I fell in love with these multi-colored, like-new, New Balance kicks for under $10. If they'd been in my size, you know I would have taken them home.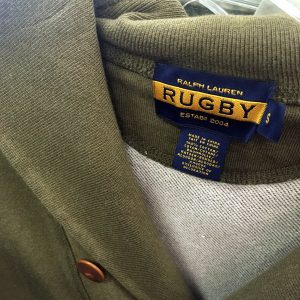 After looking at shoes, I perused the shirt sections and found name brands like Rugby by Ralph Lauren, among others.
But what I was most excited about was all of the records. Holy cow! No joke, fashionistas, I purchased over 10 vintage vinyls from artists like Rick James and Janet Jackson. I was in heaven!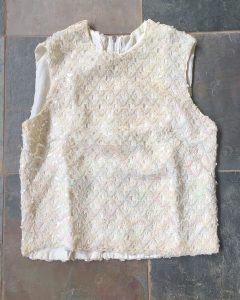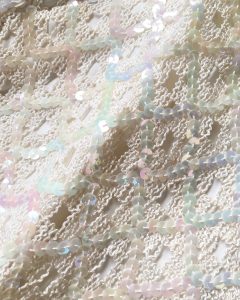 But the vintage train didn't stop there. I also picked up this cream, sequin, 60's, cocktail top for under $5. All of the sequins are still perfectly in tact and the fabric is well-made. Swoon!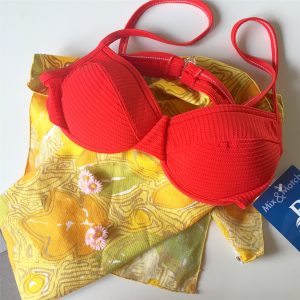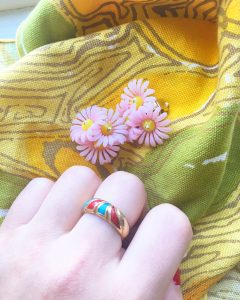 I also snagged a NWT, 90's red bathing suit top, a vintage 1989, multi-colored gold ring, and flower power pink clip on earrings. Each of these items were under $5 a piece.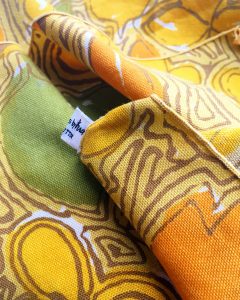 Just as I was about the leave the store, these two napkins caught my eye because I knew the pattern looked vintage. And guess what?! I was right! These napkins are by the classic and iconic vintage brand, Vera. Talk about a find! They were only $1.99
All in all, I very much enjoyed my first visit to this store. It was spacious, had a vast collection of items (not to mention of furniture too), and the customer service was on point.
I will definitely be adding this store to my Goodwill rounds, especially when I go to the other Prince George's County locations (in Bowie and Clinton). It's not far from Alexandria either!
Interested in visiting? Here's some info on the location:
Address:
2495 Crain Hwy.
Waldorf, MD 20601
Store Hours: 
Monday–Saturday
Mon 10 AM-9 PM, Tue 9 AM-9 PM, Wed-Sat 10 AM-9 PM
Sunday
10 AM-6 PM

Donation Hours:
Monday–Saturday
9:30 AM-7:00 PM
Sunday
9:30 AM-5:30 PM