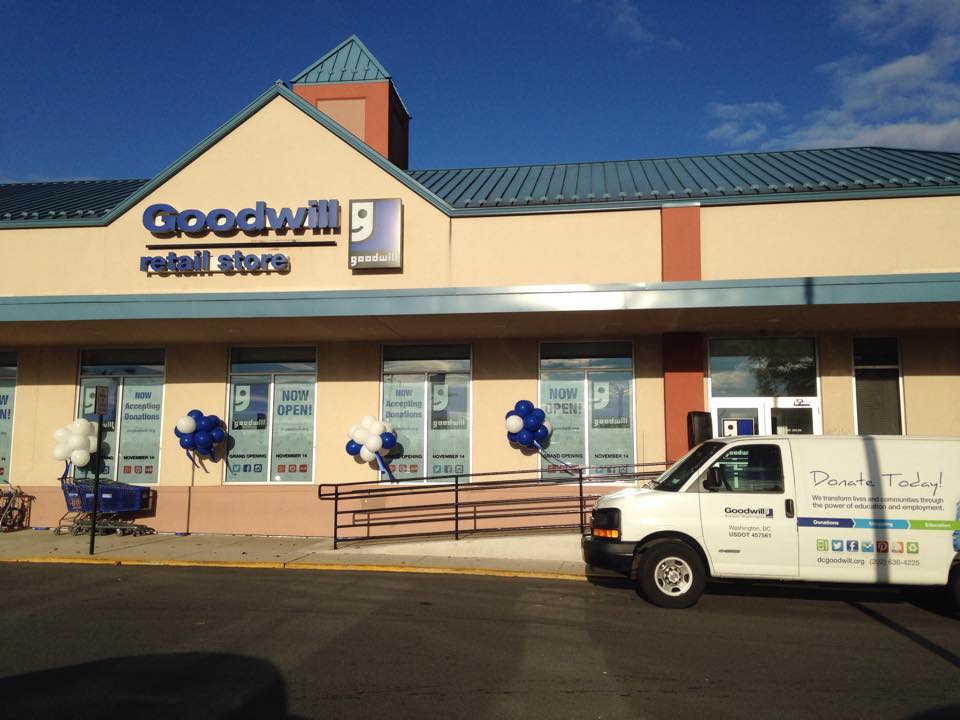 Yay! Do you know how excited I am about the new Goodwill opening on Kings Highway in Alexandria, VA? I'm ECSTATIC! A new store not only means it's another location for me to peruse in the area, but it also has already created a ton more new jobs in the community. There's a new staff to run the store, plus the revenue from the store help to provide free job training and employment services in the DC area. Now that's a win-win!
On Saturday morning, this new Goodwill location opened its doors to the community, and I was lucky enough to be able to attend and participate in the event. I spent the day meeting new faces and did a ton of shopping. During the whole afternoon, I could sense an overwhelming amount of excitement and passion in the air. Both of these feelings came from Goodwill employees as well as the hundreds of customers that attended the event.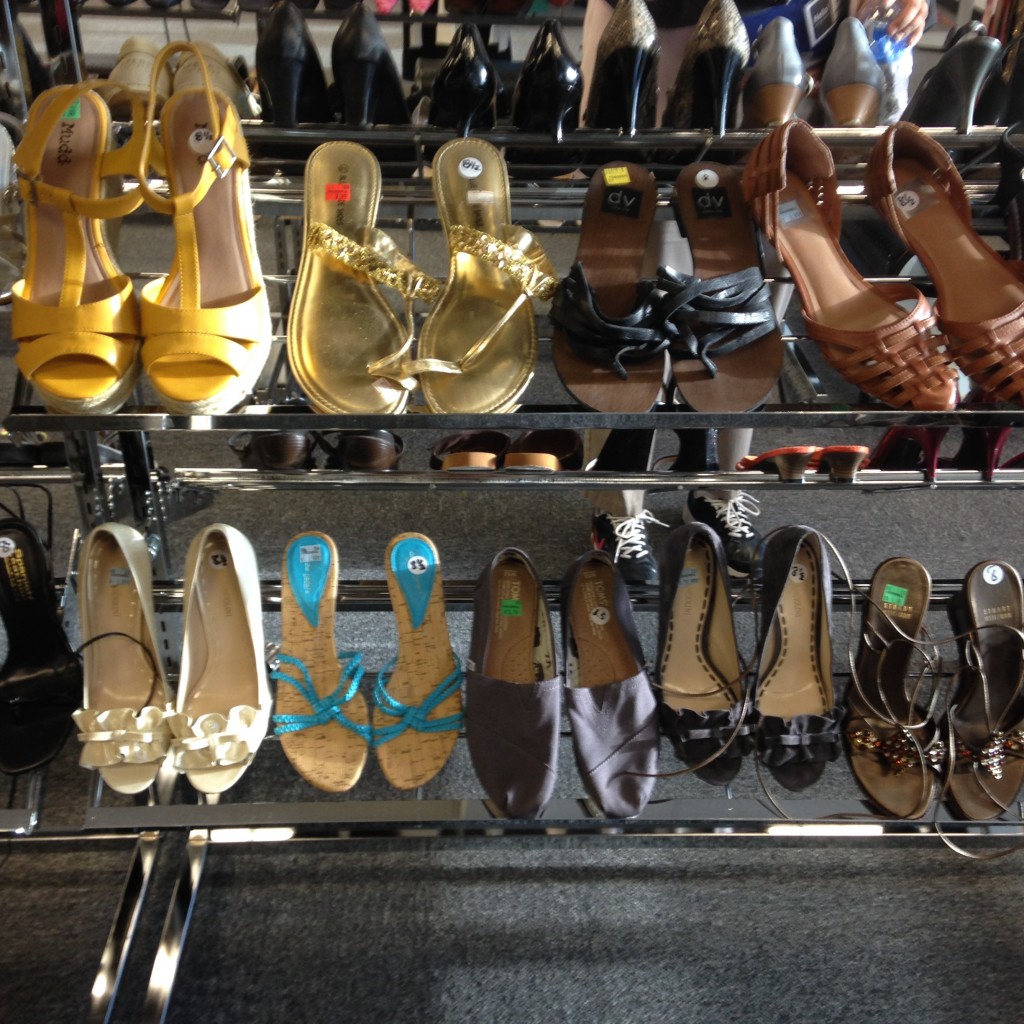 When I arrived at the store, I had the opportunity to take a few pics of the store's layout and see what hidden gems I could find. As soon as I came in, I was overwhelmed by the incredible and large shoe selection. Unlike many Goodwill locations, this one had the shoes in order by size. This made it really easy for me to spot the tiny shoes. 🙂
The handbag selection was impressive as well. I spotted names like Zara, Coach, Marc by Marc Jacobs, Fendi, Ted Baker, Michael Kors….the list goes on. It honestly felt like a high-end purse store, because the pickings were so good. Along with names, the sheer amount of handbags the store carried was dynamite. There must have been 150+ handbags for people to shop on Saturday.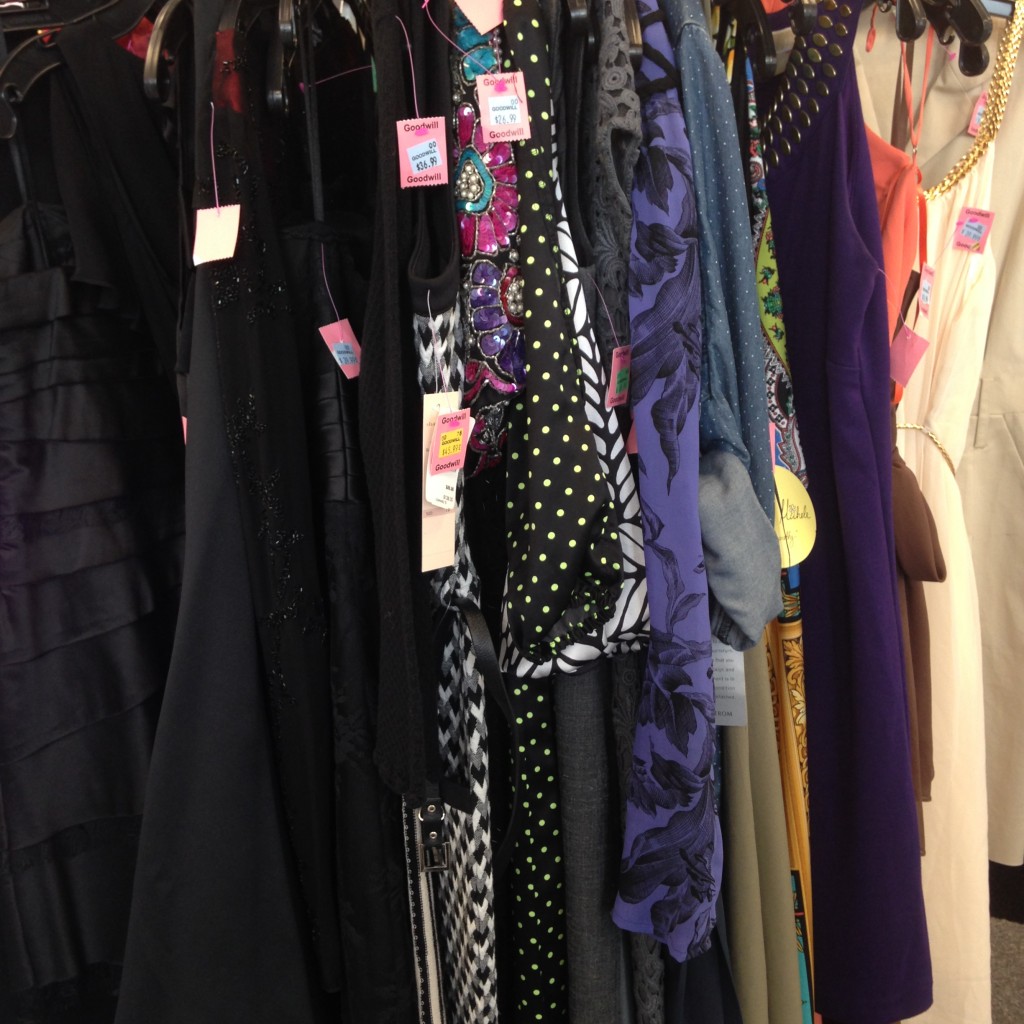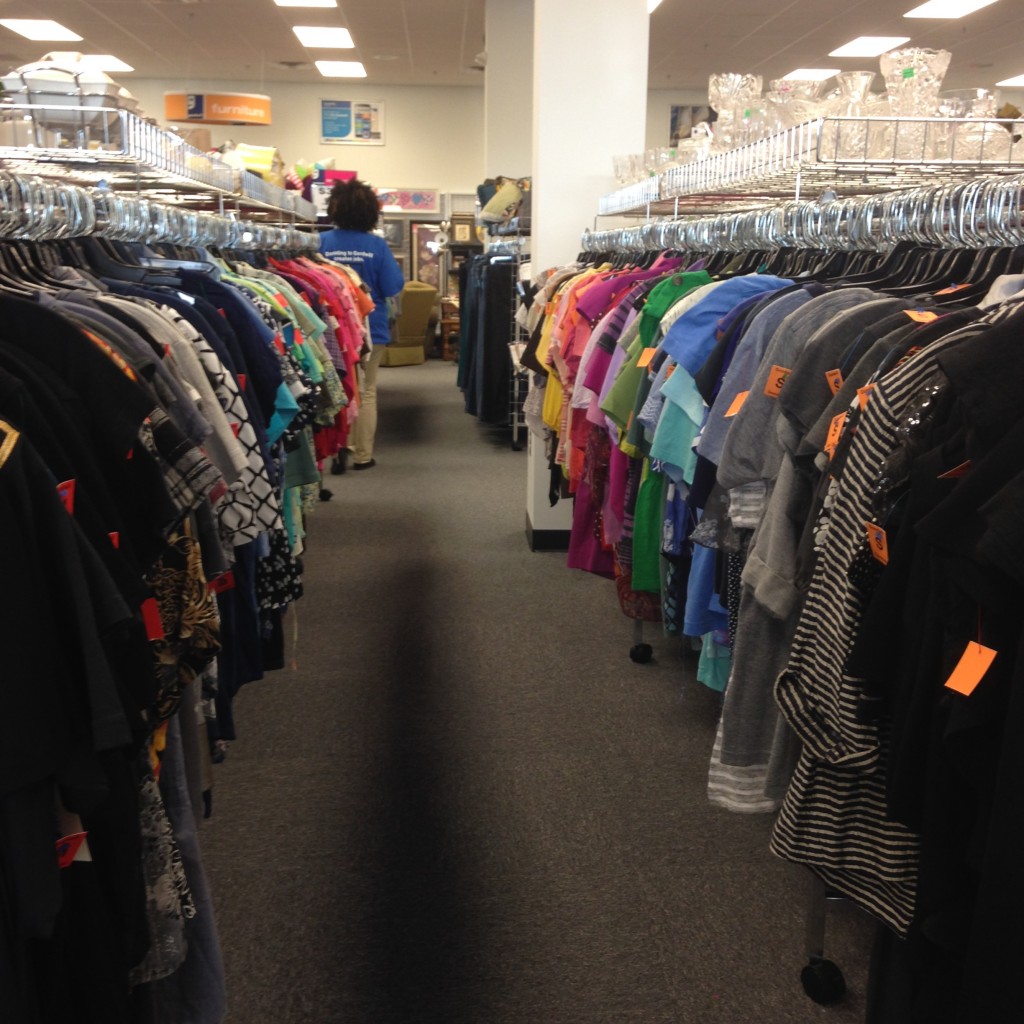 Like other Goodwills, there was a bountiful amount of racks with Nic + Zoe, Loft, J. Crew, Splendid and more. Each rack was carefully organized by color and type. In fact, there were sections dedicated to categories such as Plus Sizes, Maternity and Lingerie. Additionally, the dress section was pretty large. I found some beauties in there including a vibrant new Lilly Pulitzer.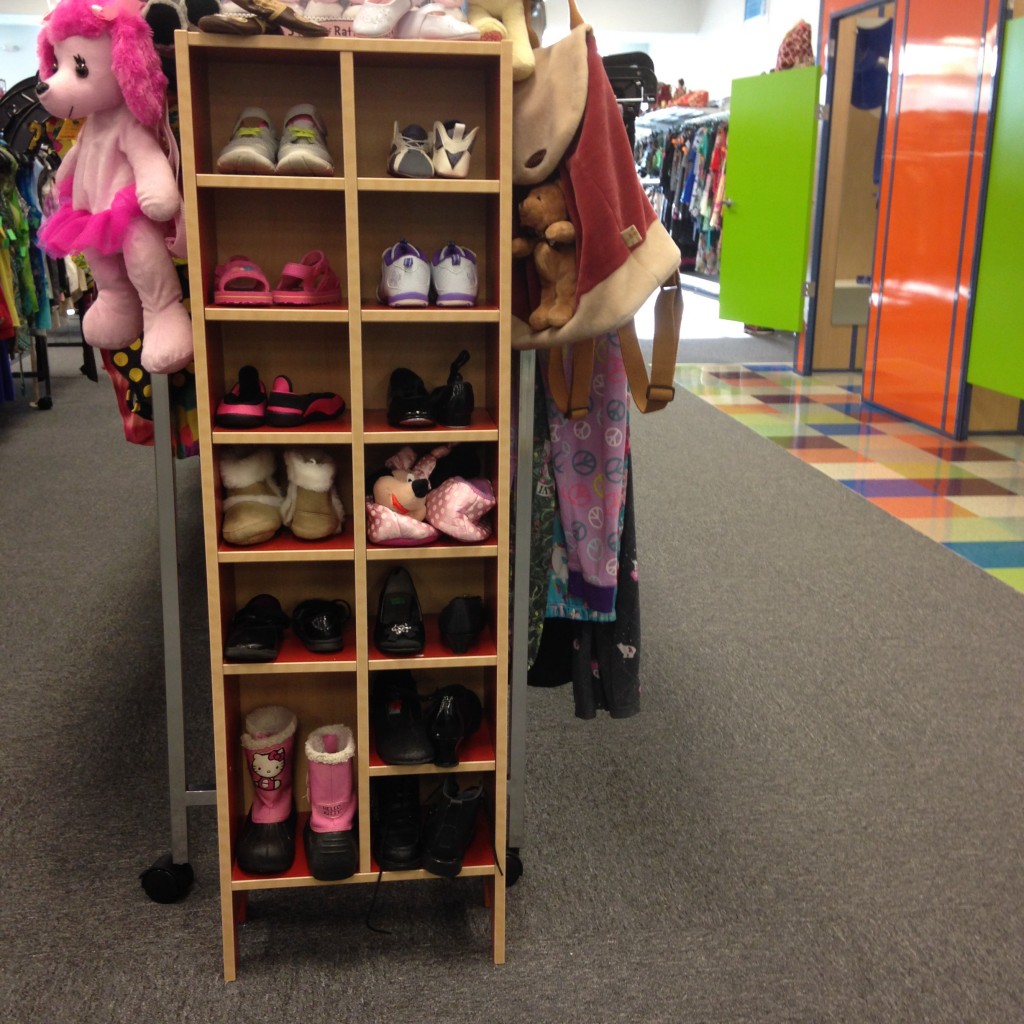 The kid's area was cutely organized. Look at this shoe display!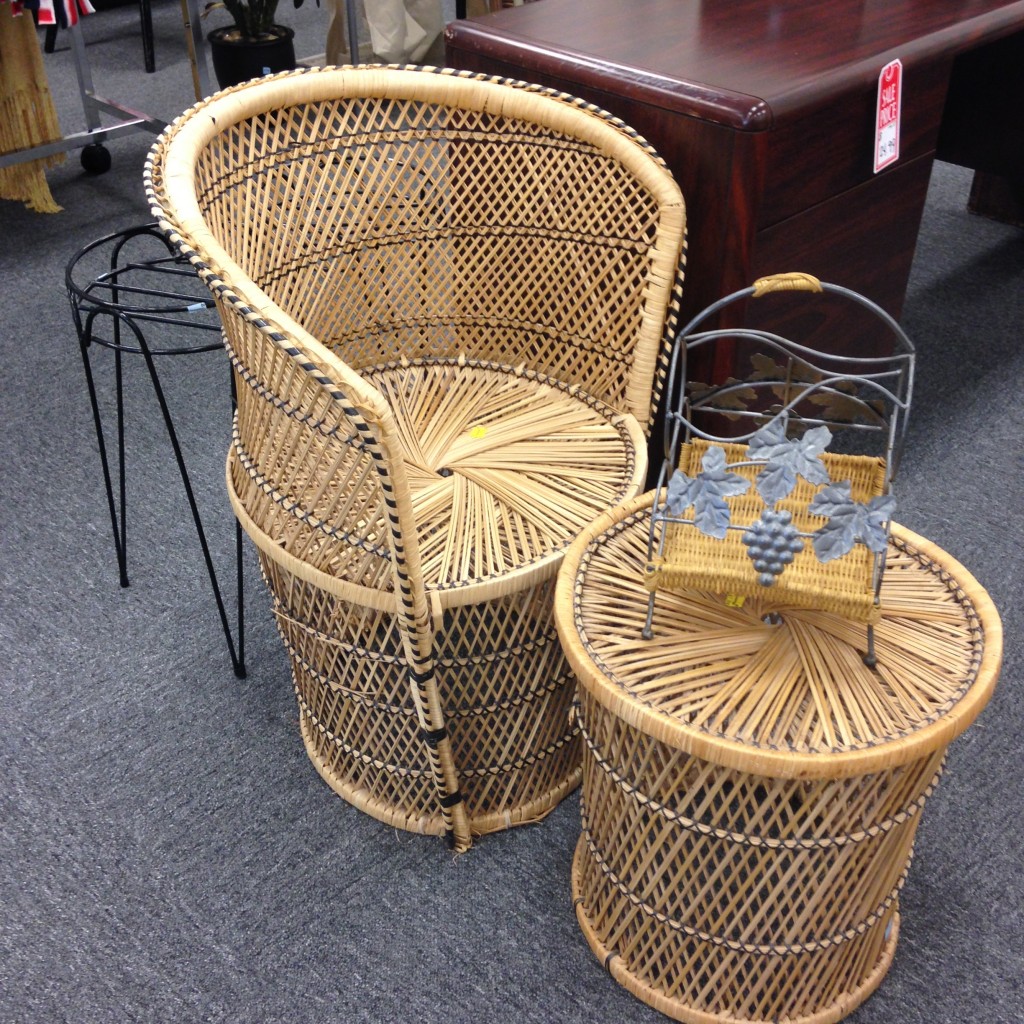 The furniture area was a bit smaller compared to other Goodwill locations, but that didn't mean the assortment of goods was limited. You could find everything from chests, dressers, to lounge chairs and in good quality. Each item looked basically brand new.
And how could I forget the jewelry cases? Each of the 3-4 was organized by color and style. There was one section dedicated to gold items, one with more knick knacks….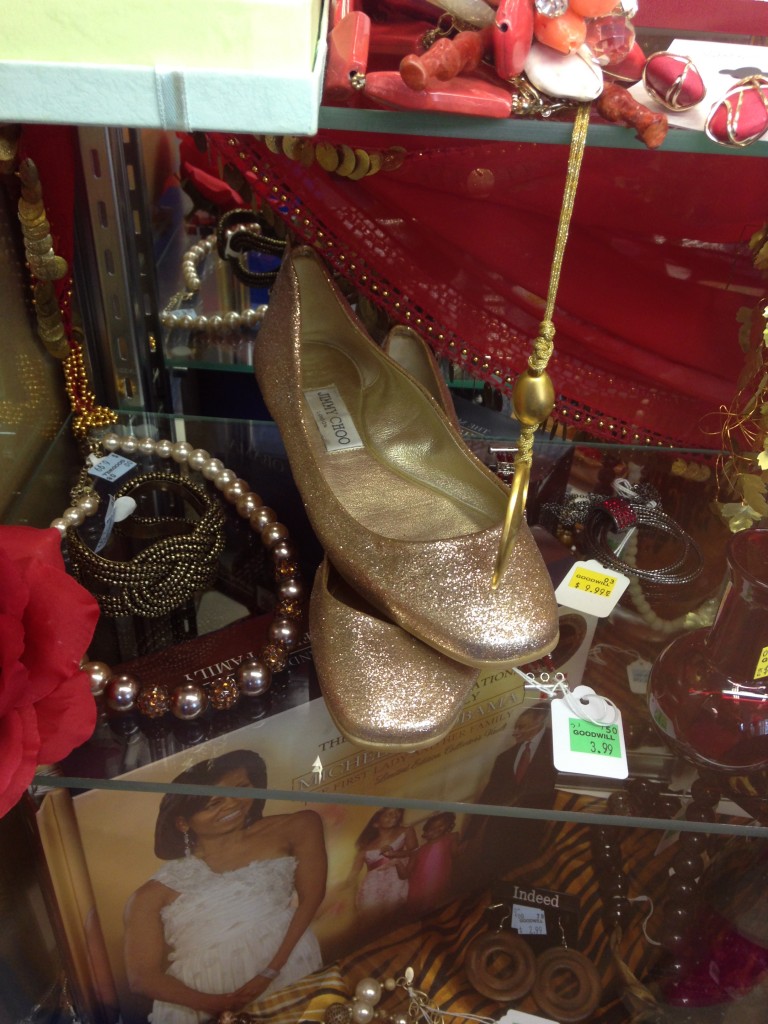 One of the cases sported a pair of Jimmy Choo flats for under $50, with 25% off. What a steal! Especially since they're originally $500+. I wish they had fit me 🙁
Each case had a range of new and used goods, from all different decades. I actually purchased something from one of these cases. 🙂
By the end of the afternoon, I was exhausted. But as you can see I found stellar pieces! All are perfect for work or the weekend.
Stay tuned fashionistas; we might have a Meetup at this spot. Either way, check it out! There's literally something for everyone. Want more details on this location? Find it on Goodwill's new App!  Also, here are the details below. 
STORE DETAILS:
ADDRESS 
6220 Richmond Hwy.
Alexandria, VA 22303
STORE HOURS 
Monday–Saturday
9:00 AM-9:00 PM
Sunday
9:00 AM-6:00 PM
DONATION CENTER HOURS 
Monday–Saturday
9:00 AM-8:30 PM
Sunday
9:00 AM-5:30 PM