An overflowing October 2022 to you, fellow gifted thrifters and thrifty gifters! Second month of Fall, Tishrei and Cheshvan of 5783, LGBTQ+ History Month, and the second half of Latinx Month! Month of Sukkot, Shemini Atzeret, Simchat Torah, Indigenous Peoples Day, Coming Out Day, Divine's birthday, Pronouns Day, Spirit Day, Intersex Day, Halloween, Challahween and Havdalahween, Samhain, and Dia de Muertos!
This month, I'm going to talk about dragons!  As I did here last November.  I identify with, love and collect them.  And I was born in a Chinese Year of the Dragon (1976).  A couple few times a year, I have a Dragon Day on my social media, where all my posts are dragon-themed.  I also have Lizard Days – including alligators and crocodiles.         
Now, because so many people love dragons, thrifting dragon items can be quite competitive and otherwise challenging. But that also means there's a huge quantity, quality and diversity of dragon items on the thrifting market. I've been very pleasantly surprised by the fabulous dragon items I've thrifted, offline and on – including at Goodwill of Greater Washington, and ShopGoodwill.com.
Let's look at thirteen of the best dragons I've seen on DC Goodwill's Shop Goodwill site this year.
Judith Bomberger's 1995 watercolor "First Flight Of The Dragon Print".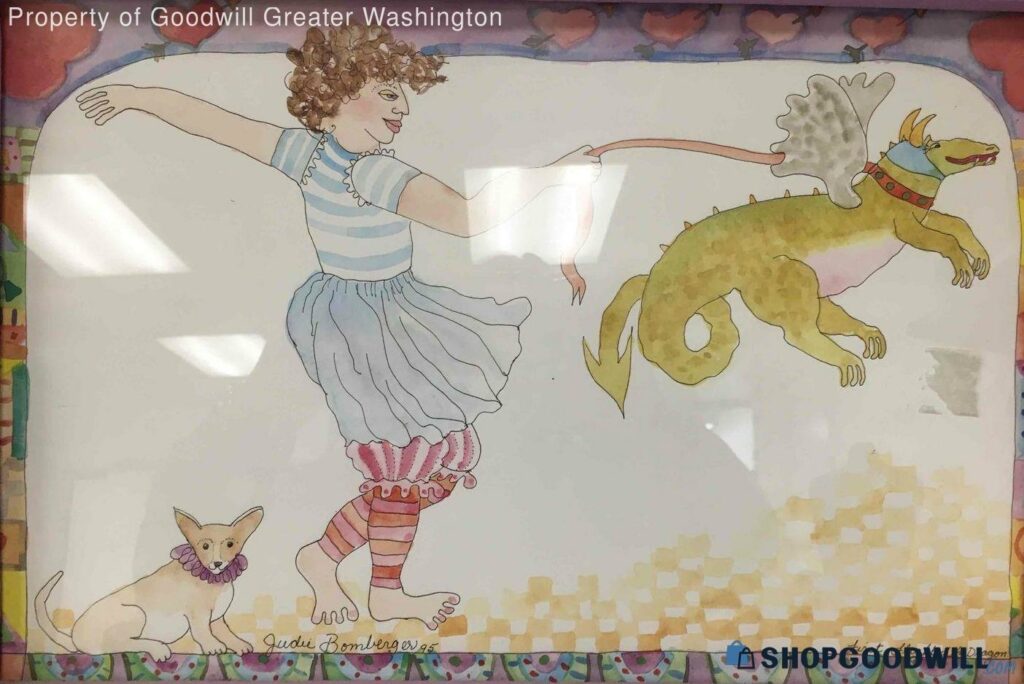 https://shopgoodwill.com/item/140947227 – Vintage Signed Judith Bamberger First Flight The Dragon Print 14×19″
Three dragon tchotchkes (the Yiddish word for knick-knacks) – and one is a tchotch-tea.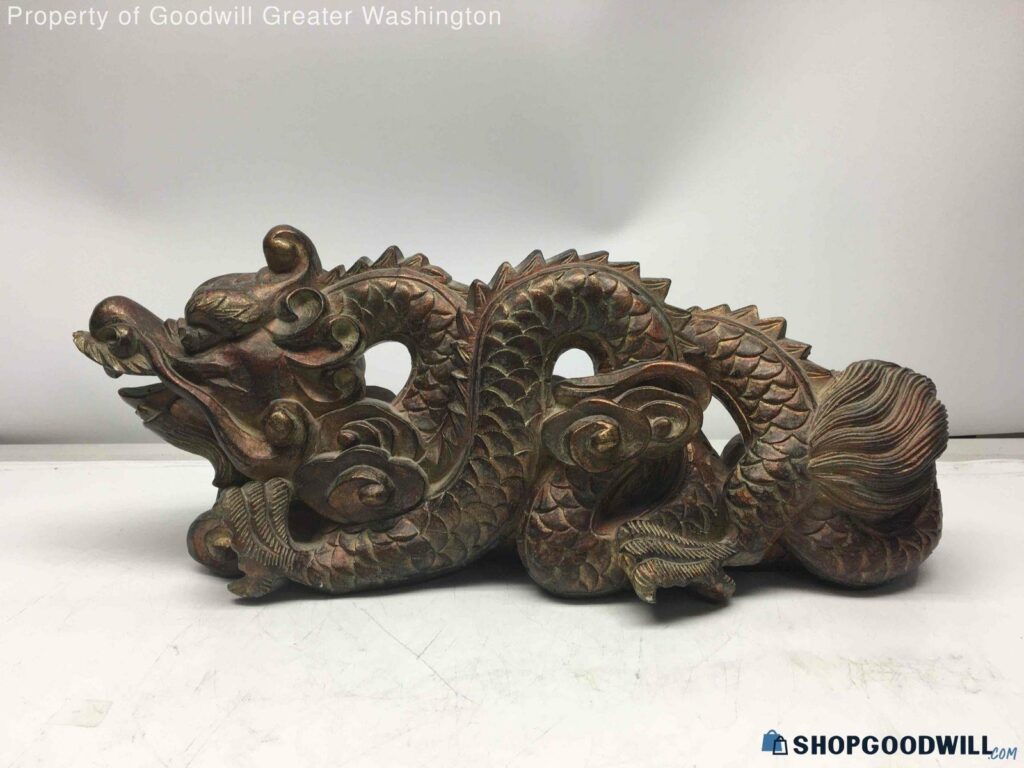 https://shopgoodwill.com/item/145319973 – 20″ Pacific Rim Celestial Dragon Figure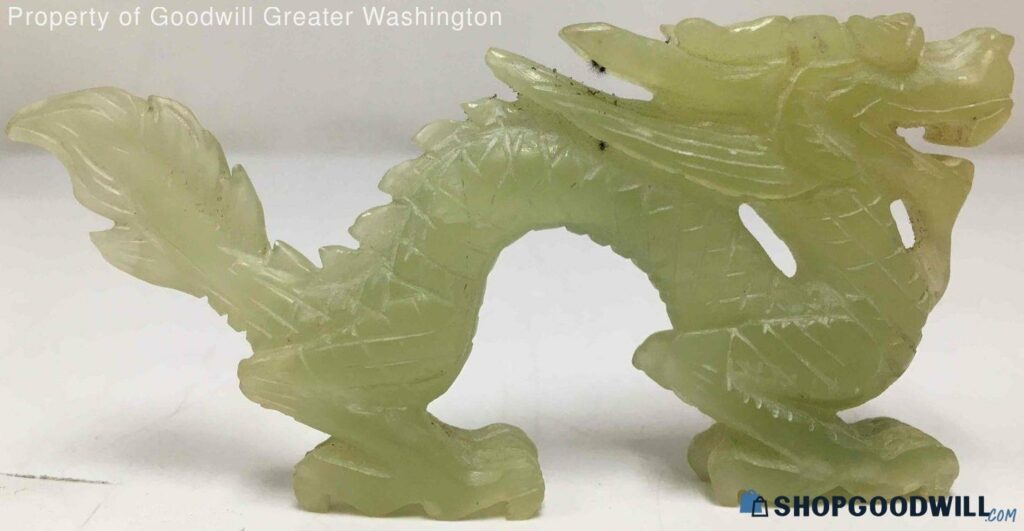 https://shopgoodwill.com/item/146333976 – Asian Inspired Resin Green Dragon Figurine 4.5″ 

https://shopgoodwill.com/item/140826911 – 2 Asian Aspired 6″ Teapots
A dragon jacket – and you really must click through on this one, because it has more dragons on the sleeves and back, and more tigers.
https://shopgoodwill.com/item/142527692 – Vintage Impaq Dragon Leather Varsity Jacket Size 3XL
The first pendant takes me back to the 90s, with all their pendants of silver dragon claws holding marbles. The second one is a hidden dragon in a lot – crouching tiger sold separately.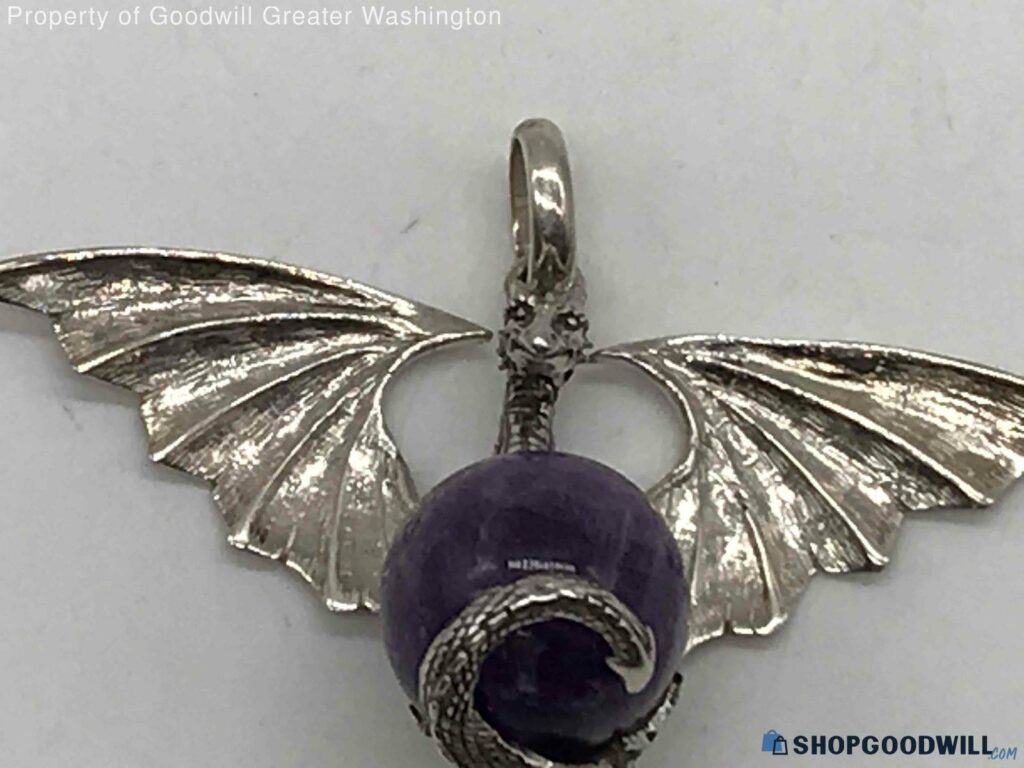 https://shopgoodwill.com/item/141470471 – .925 Silver 17mm Amethyst Ball Winged Dragon Pendant 22.2g
https://shopgoodwill.com/item/149122723 – Sterling Silver CZ Garnet Sapphire Marcasite Sun Moon Face Dragon Charm Pendants
Three bracelets – and as a Jewish dragon fan, I especially love the third listing, because there's a Magen David bracelet in the same lot.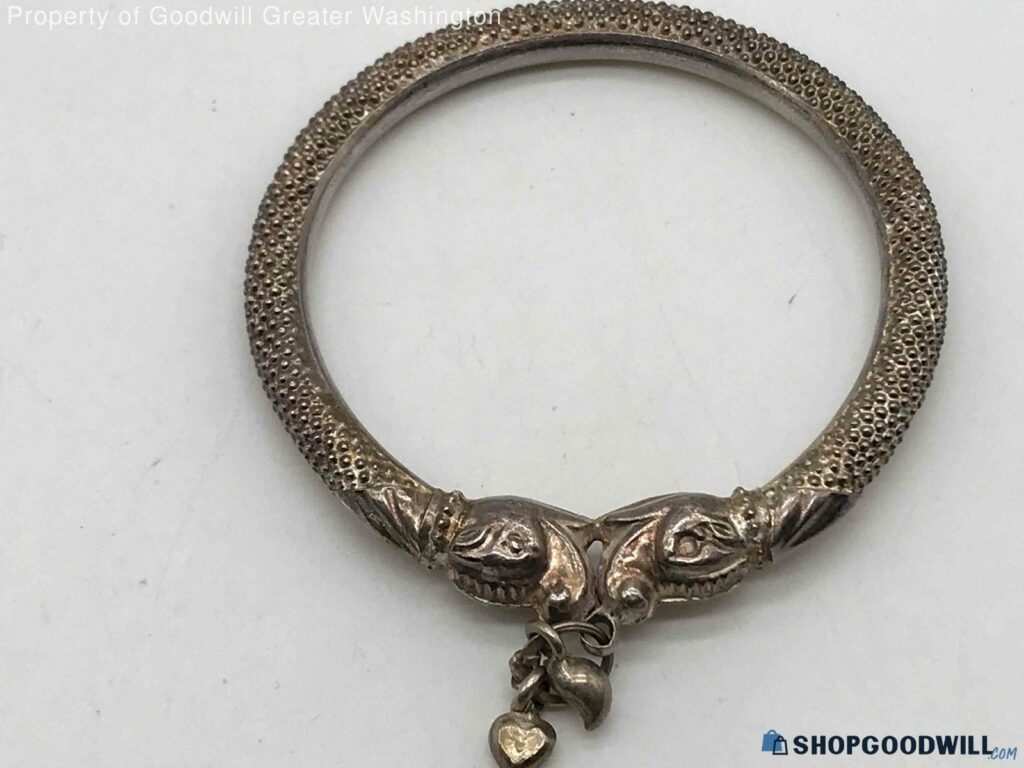 https://shopgoodwill.com/item/147620824 – .925 Silver Signed RS Large Dragon Head 18mm Chain 35g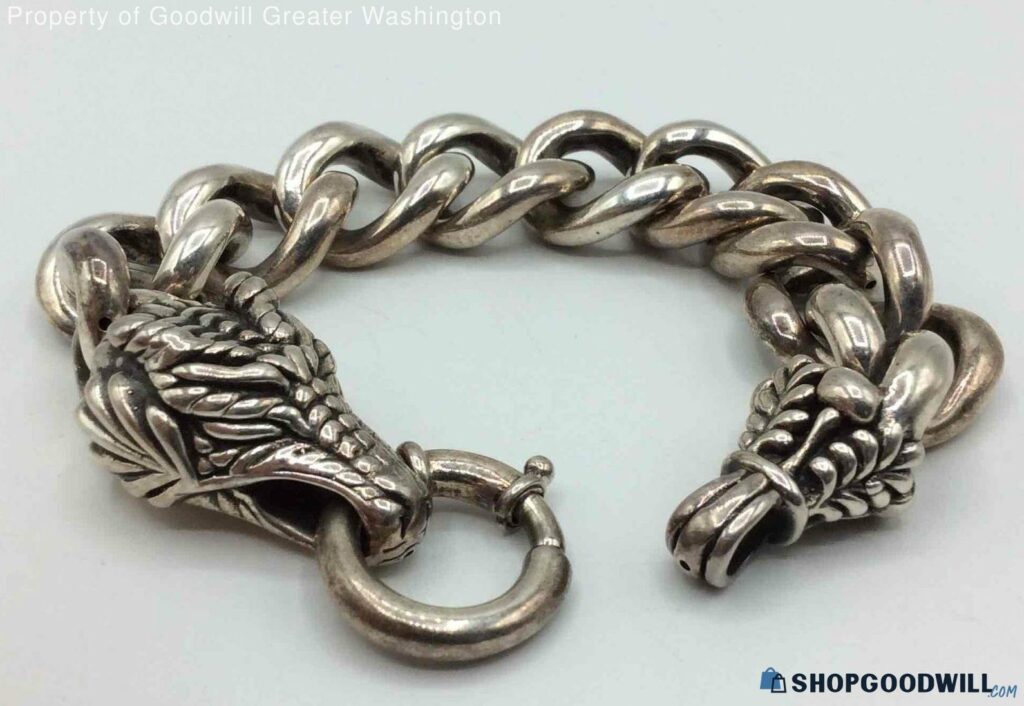 https://shopgoodwill.com/item/140880108 – .925 Silver Vintage Double Dragon Head Bangle Bracelet 14.2g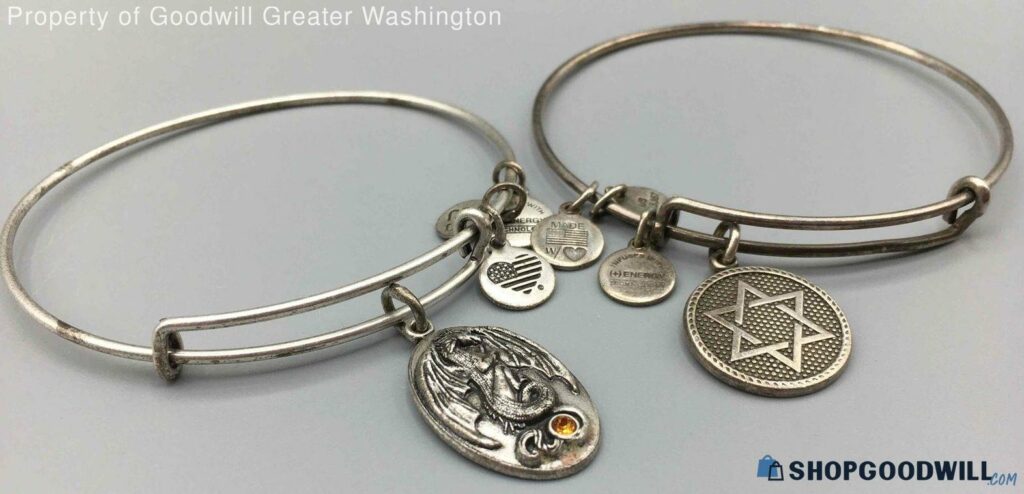 https://shopgoodwill.com/item/149706280 – .925 Silver Alex And Ani Lotus Star Of David Dragon Charm Bracelet Lot 63g
Two brooches – yes, the second one is actually griffin, but I think you'll see why I had to include them.
https://shopgoodwill.com/item/145750402 – Gold Tone Rhinestone Assorted Fairytale Scholar Dolphin Unsigned Brooch Pin Lot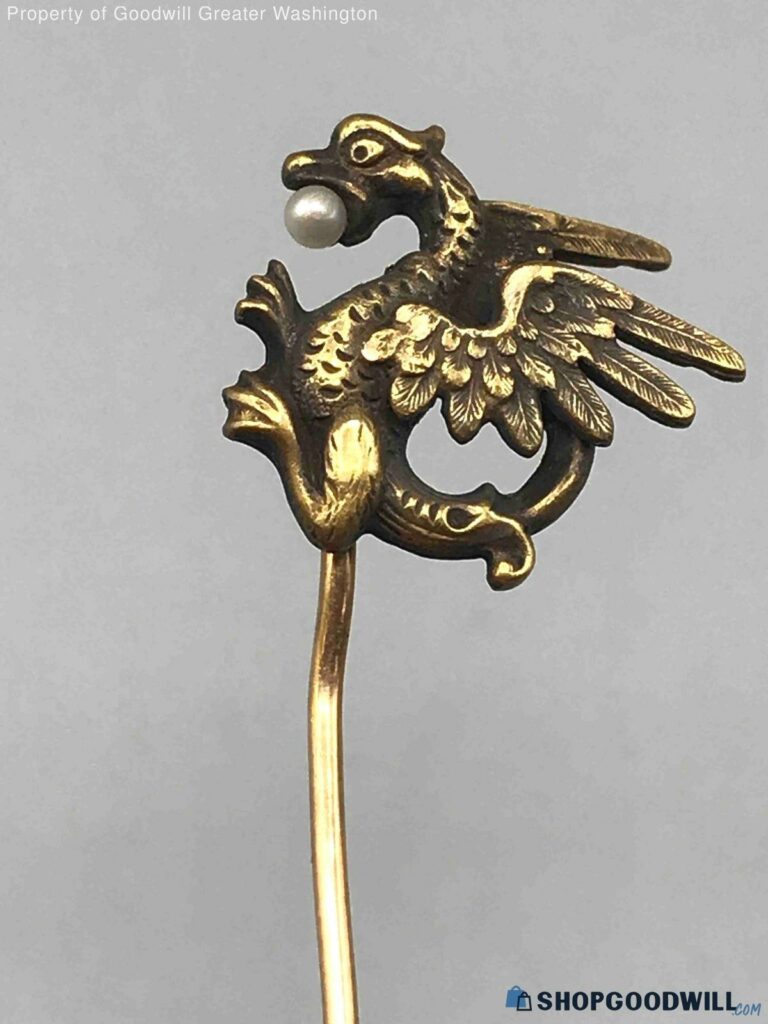 https://shopgoodwill.com/item/143503657 – 21K Yellow Gold 1.5mm Seed Pearl Griffin Mythical Winged Dragon Pin
Unusual dragon earrings.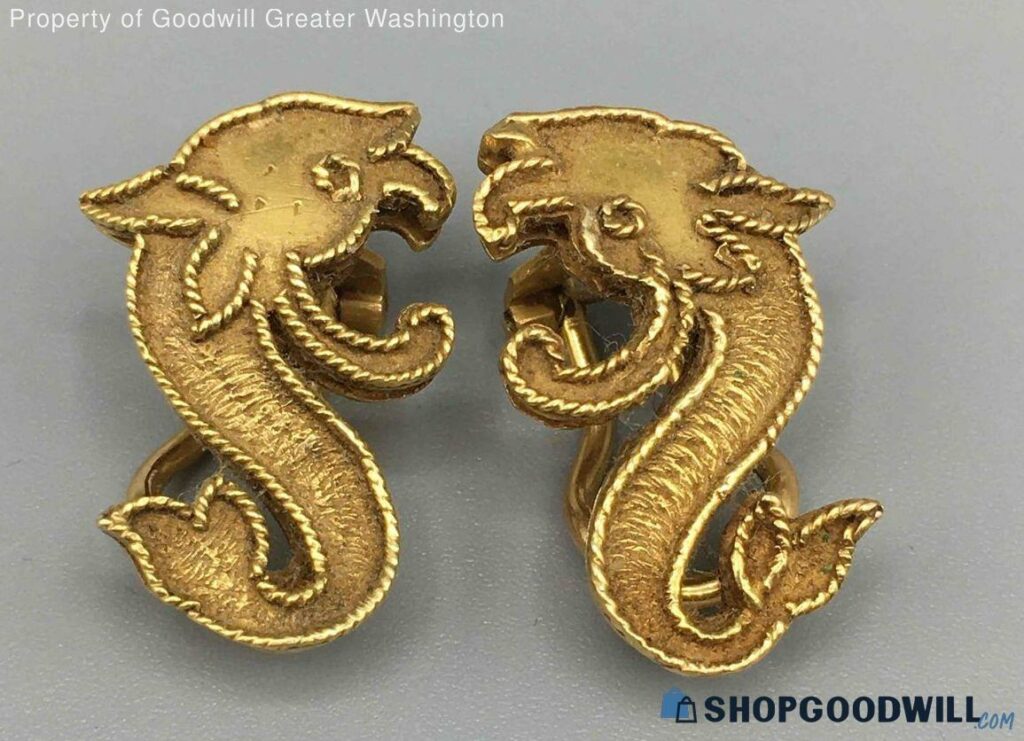 https://shopgoodwill.com/item/151456256 – 18k Yellow Gold Dragon 3mm Clip On Post Textured Earrings 7g
Okay. As you might imagine, I could talk about dragons all day. But, I don't want this to, well, drag on. Meet me back here next month, please. In the meantime, I'll miss you. And wish you an opulent end of your October!
About our fabulous guest blogger: