Dearest fashionistas, I think you'll be able to relate when I say that I'm a big shoe lover. Goodwill has enabled me to build my shoe collection without spending a lot of money and breaking the bank.
Today's #MyGoodwillFind is a pair that I need to have in my closet, if they came in my size. These glamorous and sophisticated Vince Camuto (rest in peace!) size 6 heels are a staple for any DC Goodwill Fashionista. The beige and gold will almost match anything in your closet. While the crocodile like texture and pointy toe will add sass as you walk into your next meeting. And what about the buckles that wrap around your ankle?! If you have good looking ankles, you should show them off with these! After looking up similar shoes online, I can confidently say these originally cost around $100.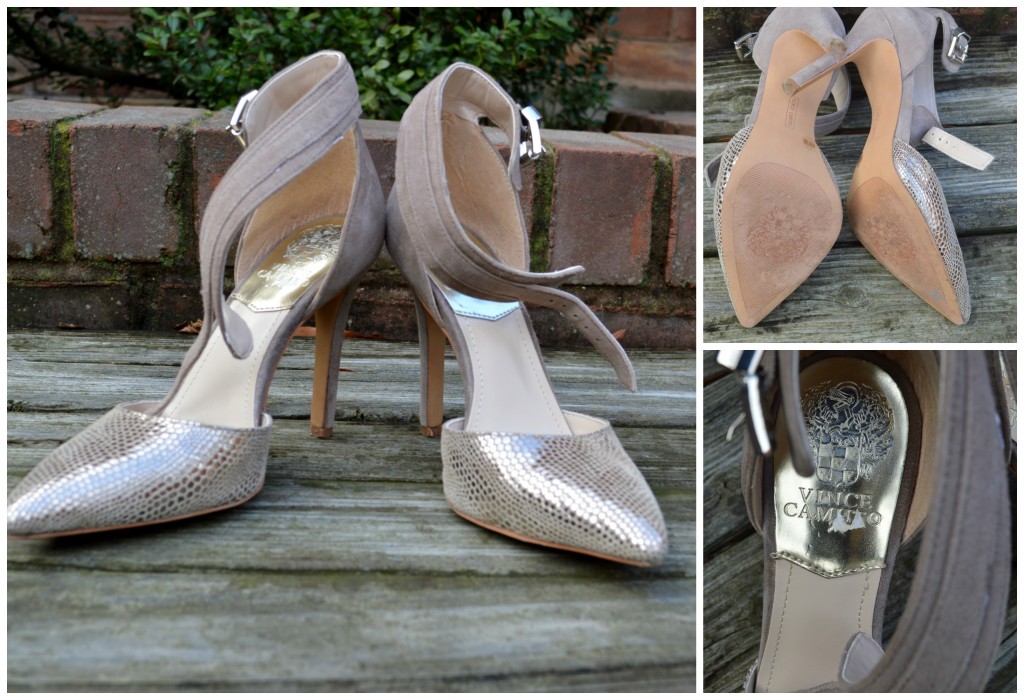 For luscious pumps I'm celebrating all types of bottoms that could be rocked for different types of weather.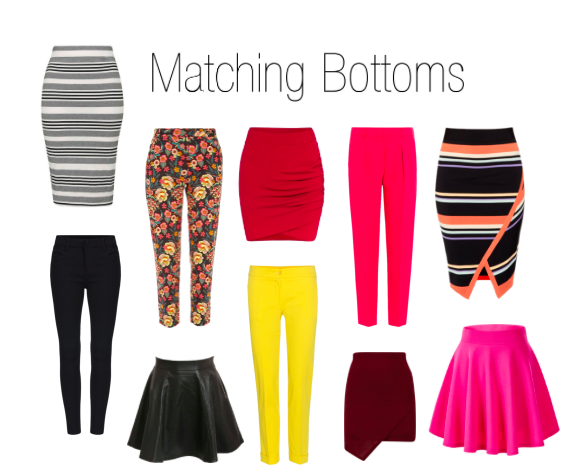 Image by Polyvore.
When it's cold these would go well with a pair of simple black skinnies or a pencil skirt with sheer tights. The black pants will make the shoes stand while making you look extra sharp and put together.
For the spring, colorful or patterned cigarette pants would look good for the workplace. I love this style of pant because it creates a nice cut at the ankle, making your feet look feminine.
But if you wanted to be more funky, an artistic and printed skirt will turn some heads and create a conversation. Perhaps a skirt with varying stripes of different colors and directions. What's great about a funky pencil skirt is that you can transform it from business attire, to a unique happy hour look during the evening.
Other cuts of skirts will also complement these shoes like a skater or circle skirt. However, these are not the best for work- I suggest wearing them on the weekend at night.
So how would you rock these sophisticated Vince Camuto heels, my funky fashionistas?