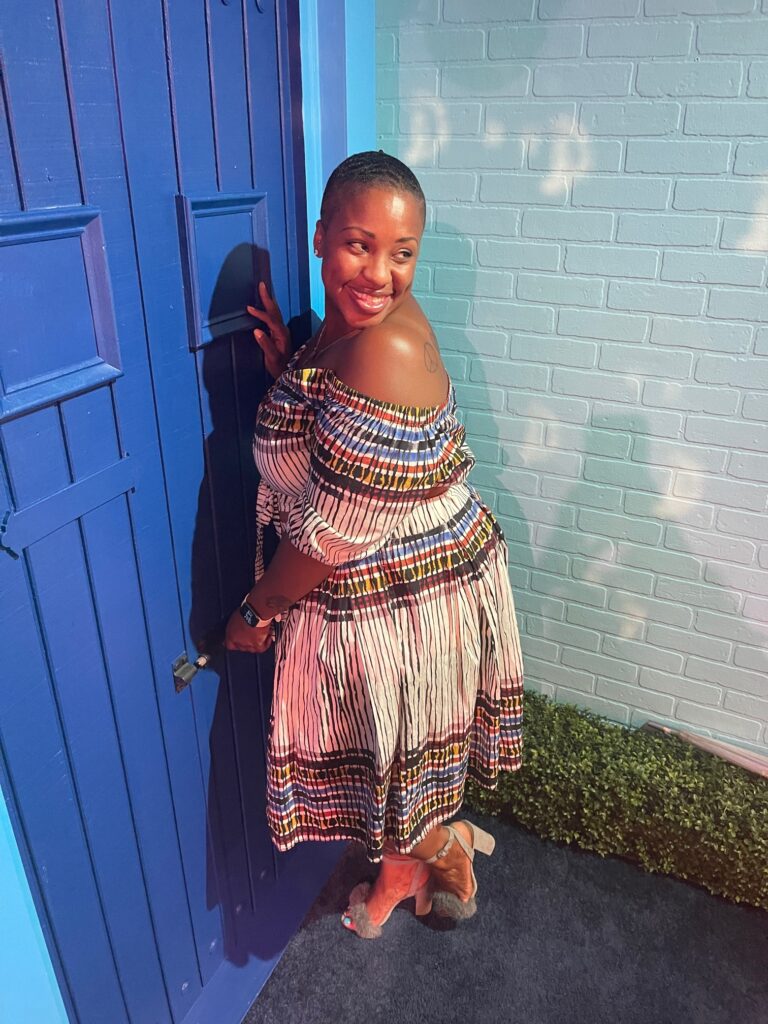 As a plus-size stylish woman, it's difficult to find fashionable clothing items that are not boxy or too mature. It makes it even harder to find these items as a thrifter. However, Goodwill has allowed me to enjoy clothes from my favorite brand, Eloquii, which targets women in sizes 14-28.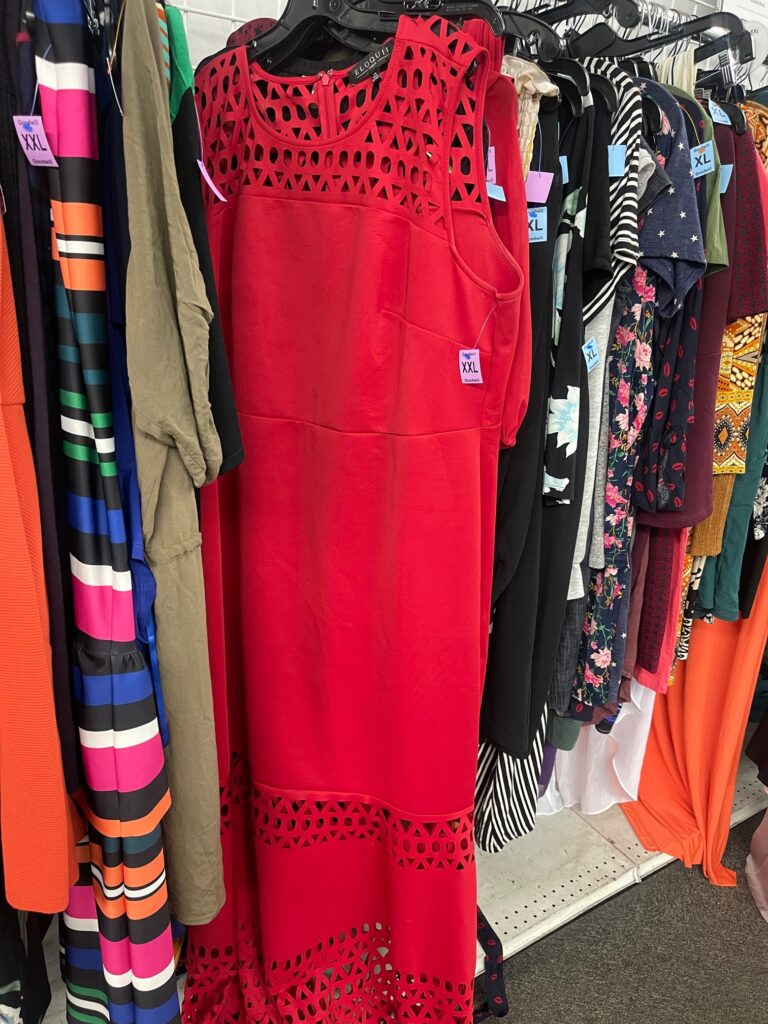 Eloquii features items made for today's women who love classic, well-made pieces. Their items can be worn to work, happy hour, church, date night, or even brunch with your girls. The items fit pretty true to size, so it is easy to pick items without fearing sizing up and down for the perfect fit. Whenever I find Eloquii things in Goodwill, I immediately snatch them up from the rack even with Goodwill's excellent total prices compared to Eloquii's retail pricing. I have also found items for other friends or family members from Eloquii and educated them on the quality of their clothing.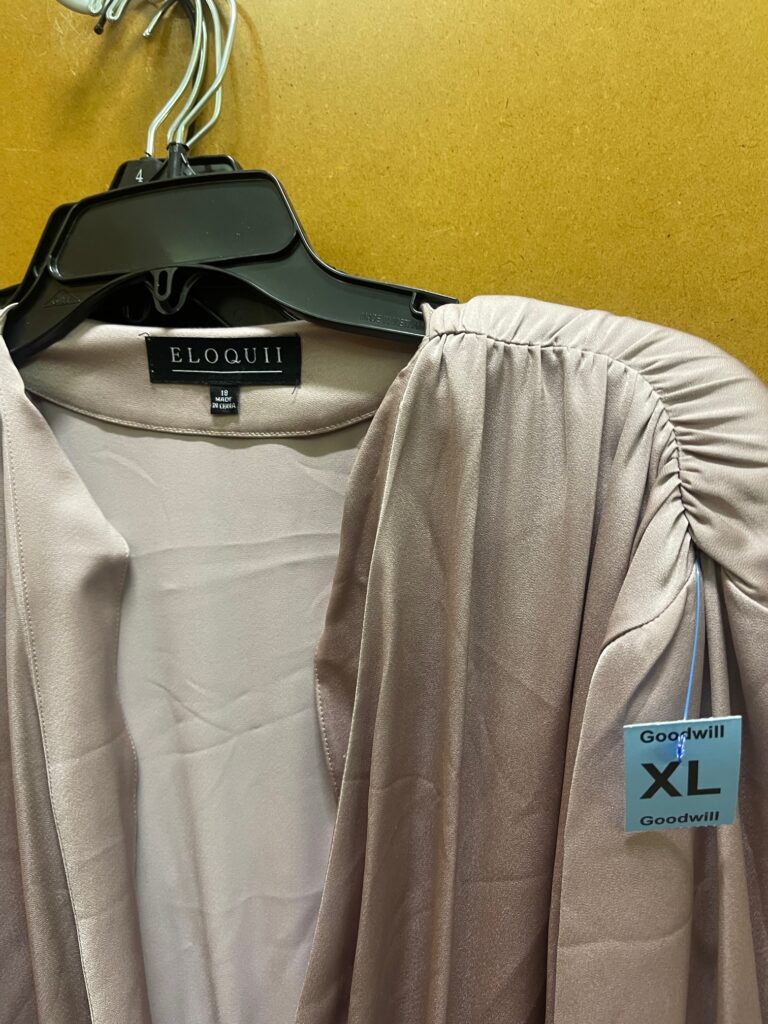 As the summer is upon us, dresses are in full effect. I found a few cute options, including this two-piece outfit I found at the South Dakota Ave location. The brand carefully creates flattering pieces for my figure and shows off areas I love, including my shoulders and a bit of midriff. The set is black and white with splashes of color to keep it interesting. The set was a steal for only $14.99 compared to Eloquii's pricing of around $70.00 per item. A few of the items I found were super cute, and I hope another plus-size diva will grab them!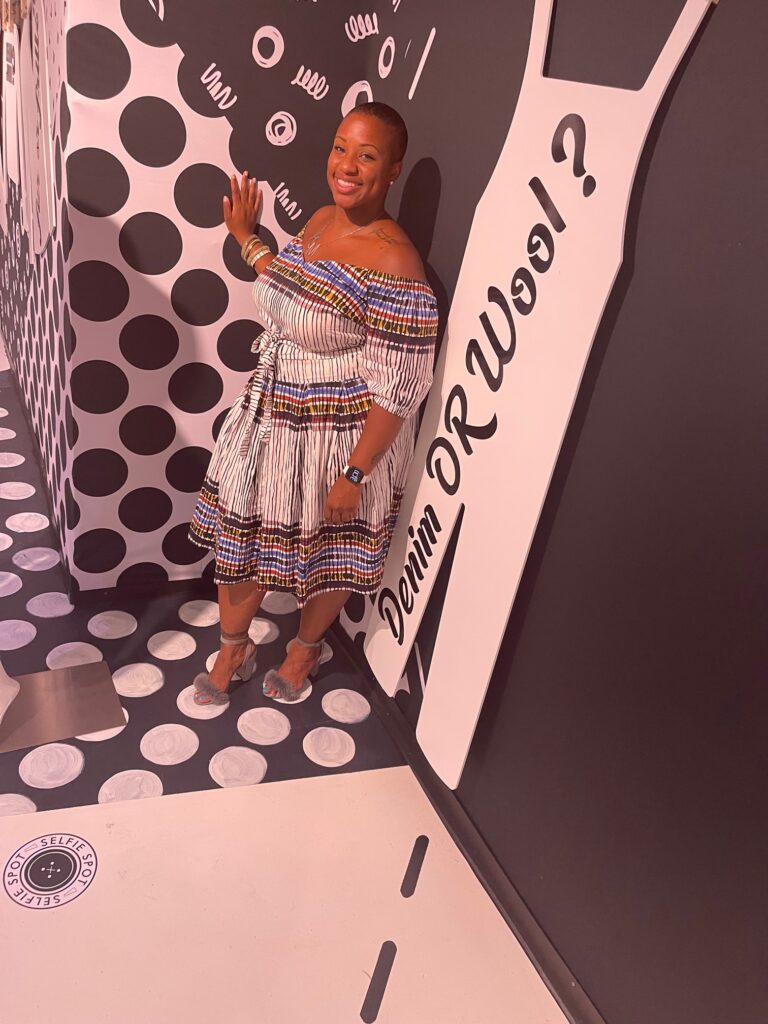 Not only is Goodwill great for finding familiar items, but it allows you to educate yourself on other amazing brands for an affordable price!
About our fabulous blogger: