Since we're at the start of June & Pride Month, here are two lamps that show & celebrate their rainbow love. Don't hide your light and hold back who you are—let yourself shine brightly as you give some pop–in two different ways–to mid-century modern table lamps.
What is mid-century modern?
Designed in the mid-1950s, they are furniture items that have clean lines with minimal fuss. It incorporates organic and geometric shapes and patterns which are lean, uncomplicated. During this period, natural materials like wood, metal and leather were all the rage and featured sleek, practical designs.
See the light by shopping at Goodwill
There are so many ways to see the light by shopping at Goodwill. For this project, you are looking for coffee table lamps to transform with touches of paint. Check out the section at the store housing lamps and other electronics for shockingly low prices. Screened by Goodwill's remarkable team, all items work and function well.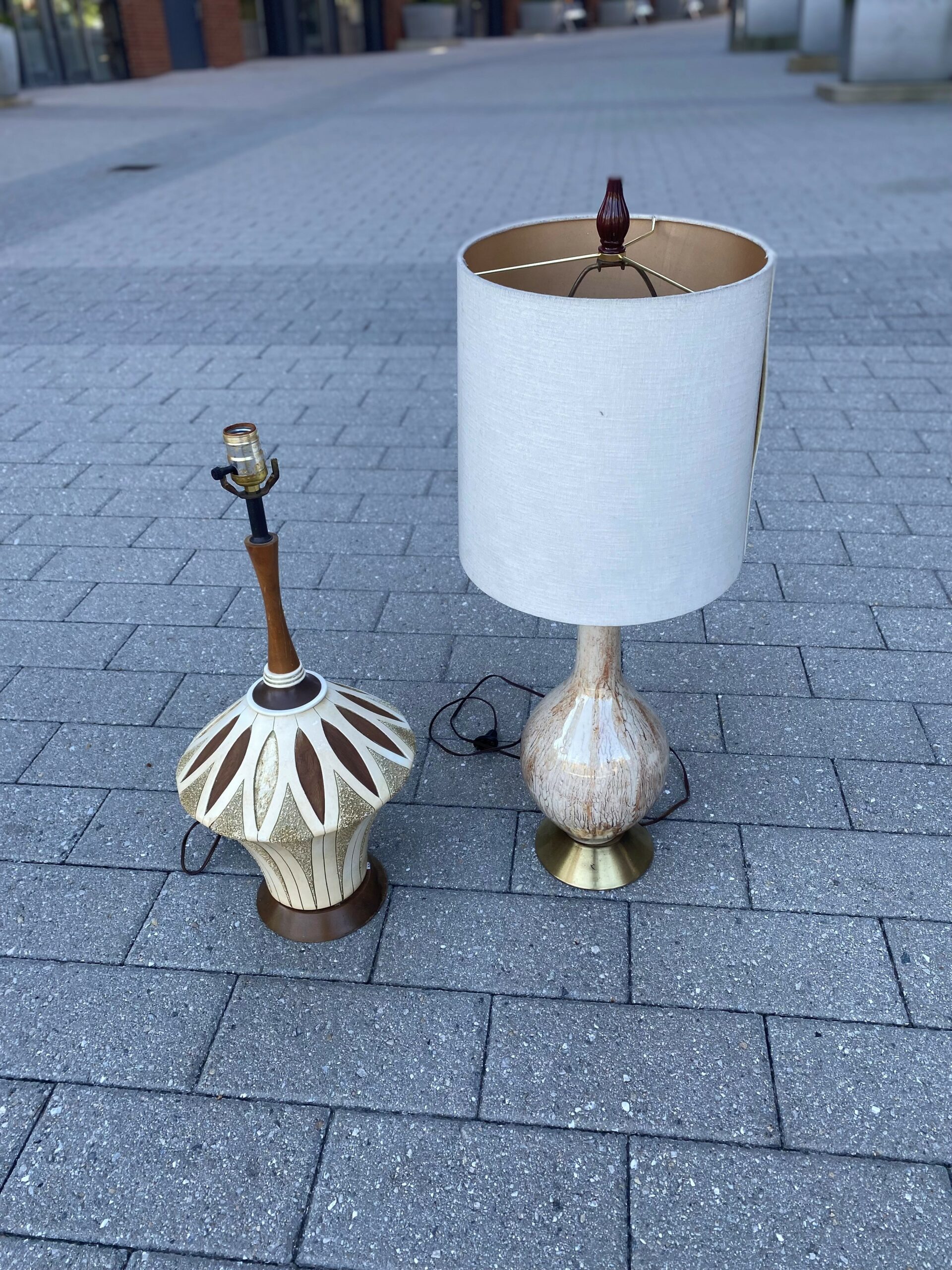 You may also see the light by buying unique items at great prices; sometimes, people don't realize there are so many beautiful items for sale and at incredible prices. In addition, you will see the light as you help reduce the number of items tossed into landfills; therefore, shopping for second-hand items is good for the planet.
Design Approach 1: Paint the lamp's base
If you see a lamp in a shape you like but it doesn't have colors that work for your color palette or taste, a simple way to transform it is to paint its base.
For the lamp base featured here, it had some great design elements which looked like flower petals. The rainbow-painted approach (and gifted lamp base) came from a fellow artist Domonique Goldring-Willams whose studio is near mine at the Arts Walk in NE Washington, DC. Check out her cool transformed suitcases, hand-made soaps and other items here.
The lamp design had 12 petals, so each one was painted with a different rainbow color.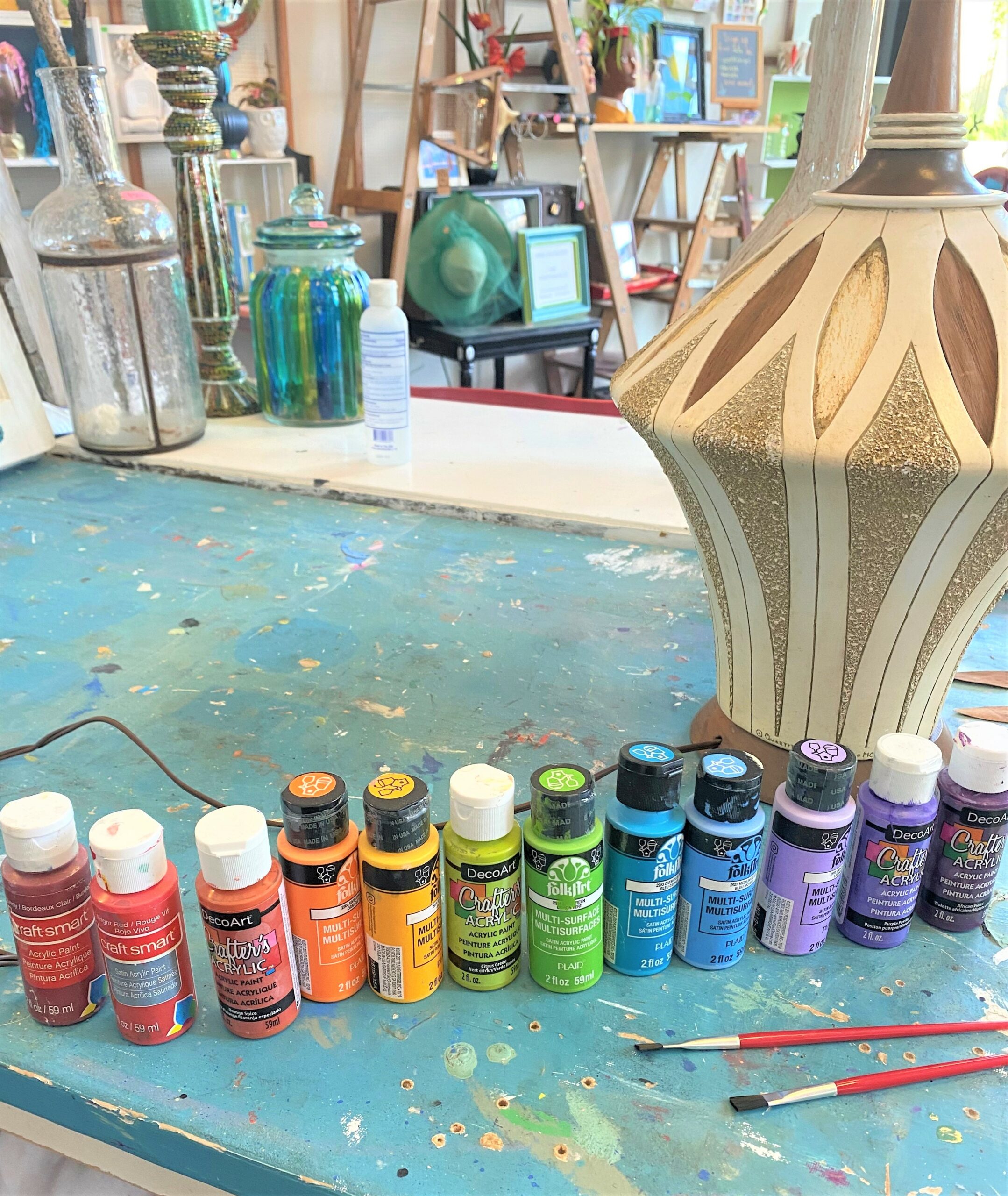 With a tiny craft brush, apply several layers of each respective color following the "ROY-G-BIV" tones: red, orange, yellow, green, blue, indigo, and violet. Thankfully, I have a great stash of craft paints, so I selected the tones mentioned above and added a few others to fill out the 12 spaces.
If you don't have as many colors as the design elements you want to paint, you can easily mix two colors for an additional color option.
After your paint layers are dry, you may consider brushing on a layer of satin polyurethane to help protect the surface.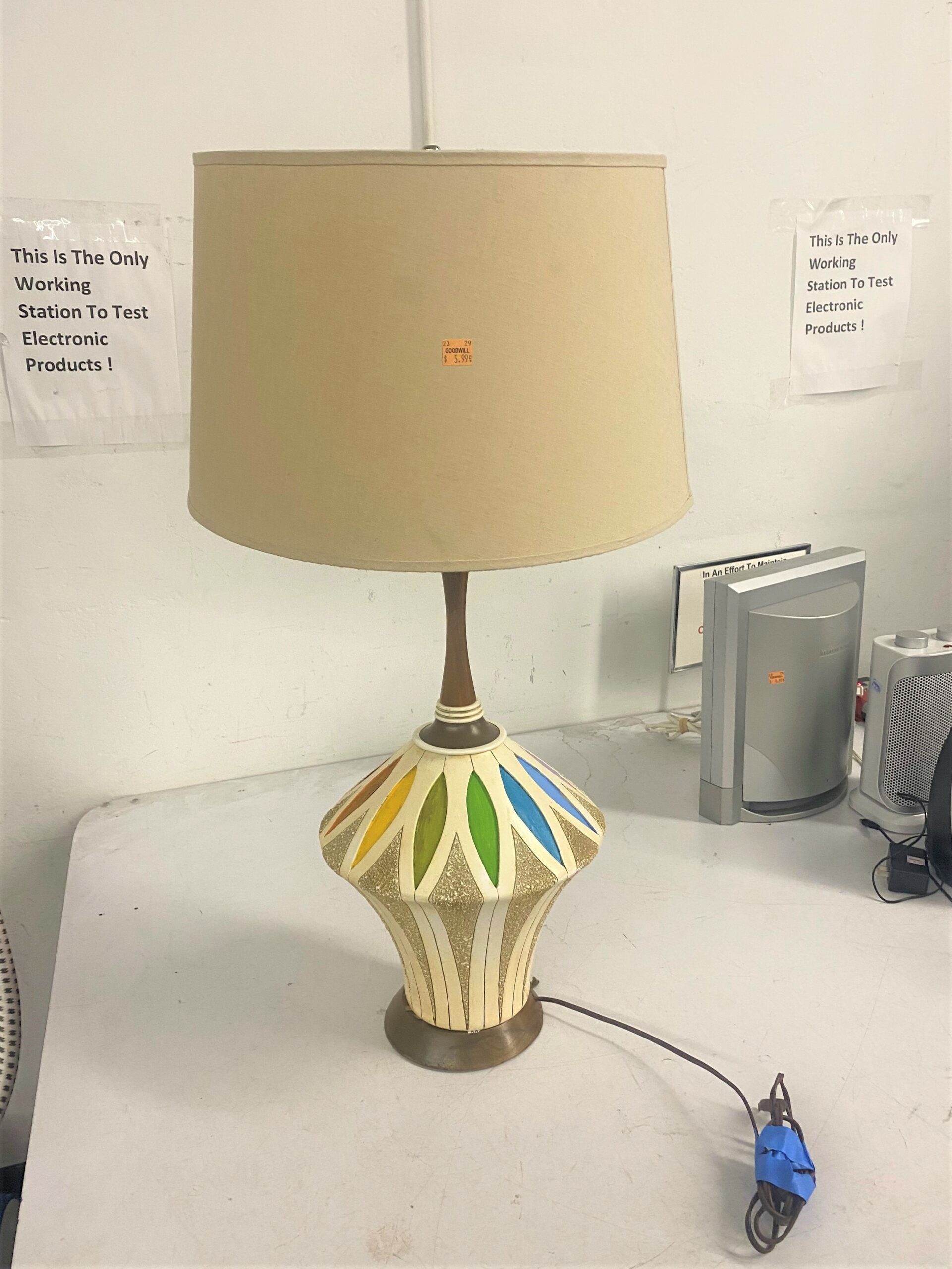 FYI: This lamp didn't have a shade, so I took it to Goodwill to see what I could find. And, of course, I scored with the perfect lamp shade that had a lamp "harp" attached; that's the part which holds the shade in place. Another reason why shopping at Goodwill is so much fun!
Design Approach 2: Transform the shade
The lamp base for this project was really nice. Slim and sleek with earthy tones and made of a shiny ceramic. The shade that come with it was tall, simple and covered in a light fabric. Its overall look would go from cool to colorful by painting the shade.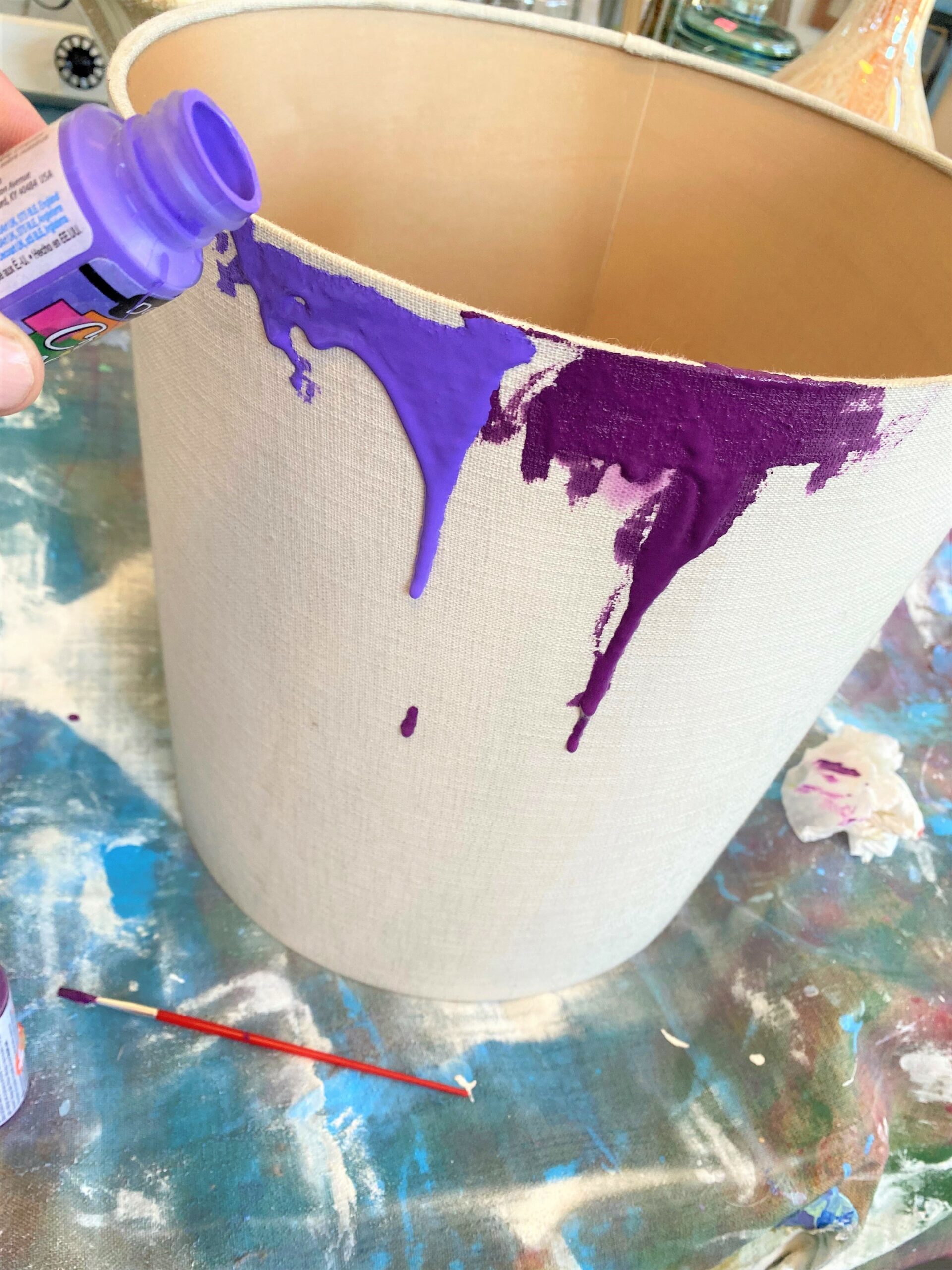 Remove the shade, flip it upside down and place on a drop cloth on your workstation. Using rainbow-colored, water-based, craft paints, apply one of the colors to the top edge of the shade (so as not to cause confusion, the paint is applied to the lamp's bottom edge which is temporarily the top).
With a wider brush, apply paint along the edge then dip the brush into a container of water and brush it on the paint. You want the water to make the paint run a little bit so it drips and flows from edge to edge.
Move to the next color in the rainbow and repeat the step of applying paint along the edge and using a watery paint brush to move the paint and make it run.
Overlap and blend one color to the next.
As you work your way around the lamp shade, you may consider adding more touches of clean water with your brush to any spots where the paint is thicker.
Once you have a look you like, let the paint and your shade dry overnight.
When dry, flip it over and secure back in place on top of the lamp harp.
Place in a space to show your pride
These pride-filled lamps would look great placed on a side table, set on a nightstand, or positioned on your desk. Their great look with the rainbow colors will help to show your pride for so many things, including getting excellent deals at Goodwill and using your talents to upcycle pieces.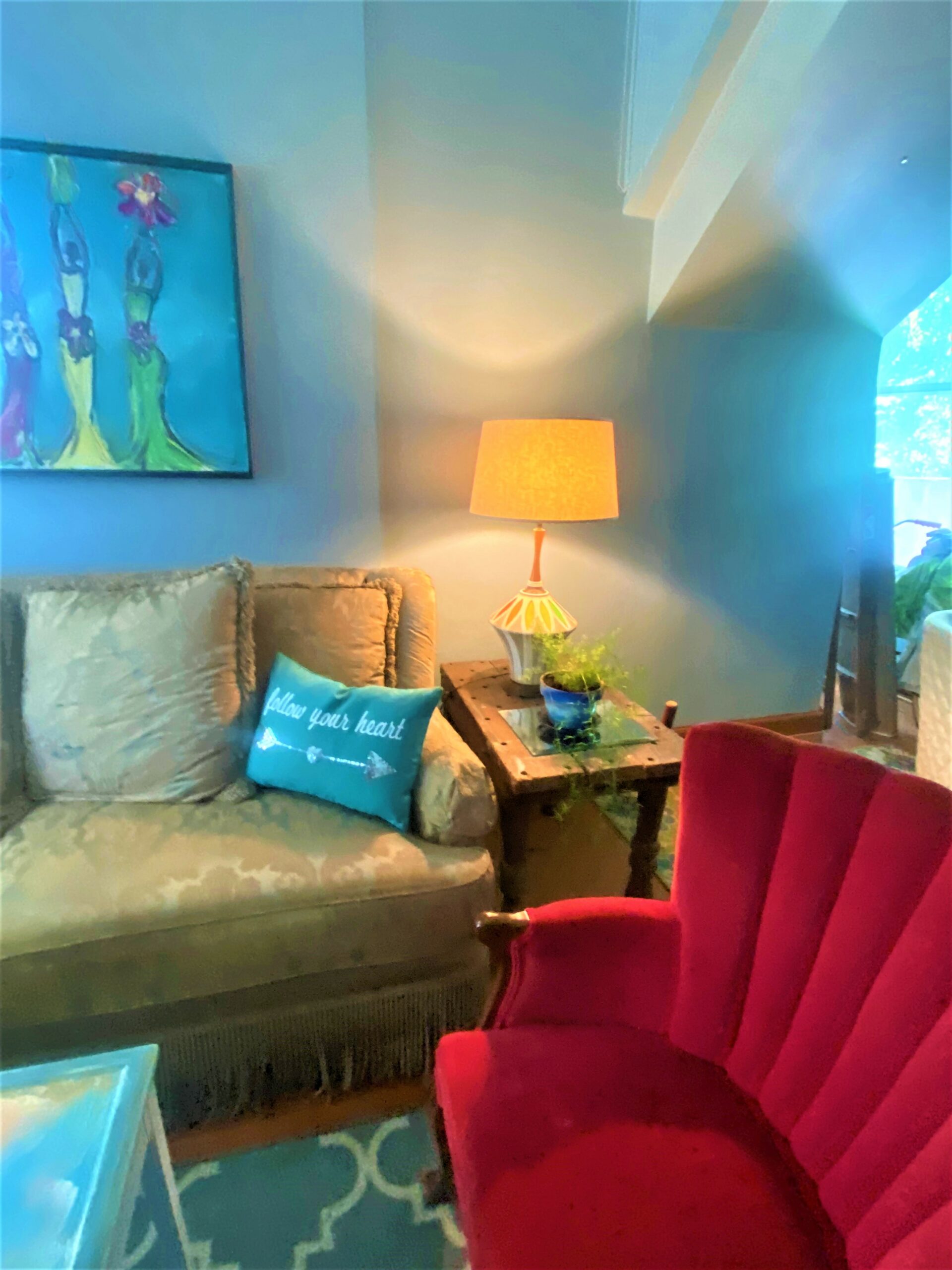 In the pictures of the lamp with the rainbow petal base, I love how its final look contrasts with the sofa's heavy fabric and the workbench-turned-side-table, while its colors connect with the red velvet chair, teal blue pillow and bright wall art.
The lamp with the rainbow shade picks up the color of the artwork on the gallery wall behind the couch. To create your gallery wall, click here for how-to's. The tall lamp looks perfect on the low side table, which was transformed from an old suitcase; you can create such a table by clicking here for simple steps. I love it when one Finding Your Good project looks wonderful when paired with a previous one!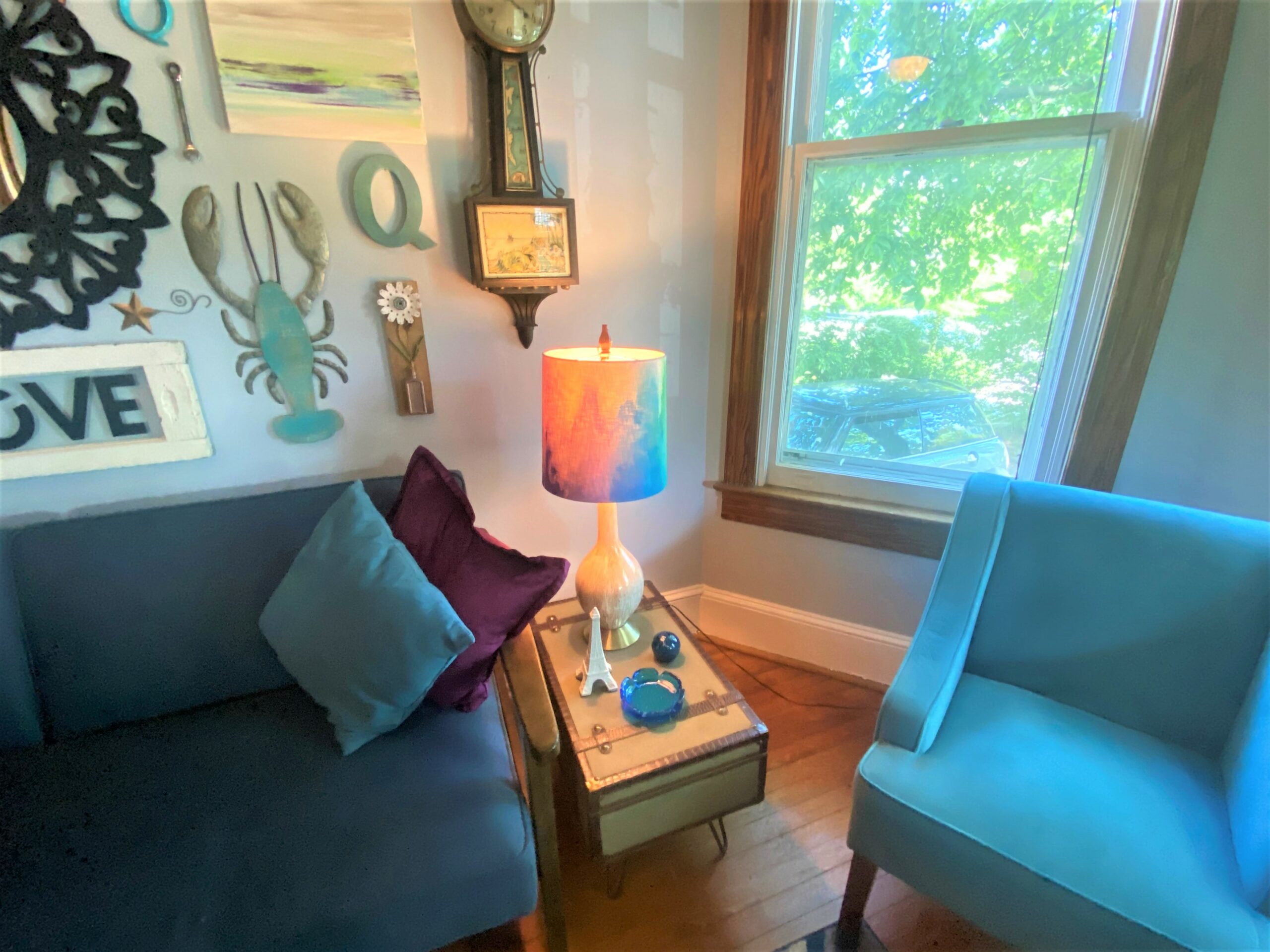 We invite you to share photos of-your pride-inspired, transformed pieces. We love to see how you find your good, too, at Goodwill!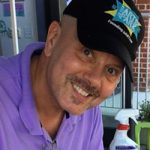 Tim Kime
Artist, Motivational Speaker, Life Coach
Tim Kime is an artist, life coach, connector. He is President of Kime Leadership Associates offering executive coaching, meeting facilitating and motivational speaking. He is also Chief Creative Force of Transformation Junkies which upcycles furniture and other household items into functional works of art. He combined his two passions—unleashing the potential in people and transforming items with the launch of the Art of Possibilities Workshops. These workshops are part upcycling, part dreaming, part goal setting.