Fashionistas, 2018 was definitely a year filled with amazing looks and memorable finds. I snagged some unique vintage designer gems, augmented my pattern mixing collection, and even found multiple pairs of pants in my size (being petite can be hard in this department!).
In order to pay tribute to a year filled with success, today, I'm showcasing my 3..ish favorite Goodwill finds of the year. It was no easy task to only select three top favorites, but these are the ones that instantly stuck out in my mind.
Each score varies by season and brand and was purchased at one of the 20 DC Goodwill locations for pennies.
1.) All Things Kate Spade
2018 was one lucky year for me. Some fashionistas dream of finding a Kate Spade wallet or bracelet at Goodwill at least once in their lifetime. Some dream of maybe even finding a small purse. This year showed me that those dreams can come true….times two!
From January to December 2018, I found not one but two Kate Spade purses, each for under $20, at the South Dakota Ave, DC and Manassas, VA Goodwill stores.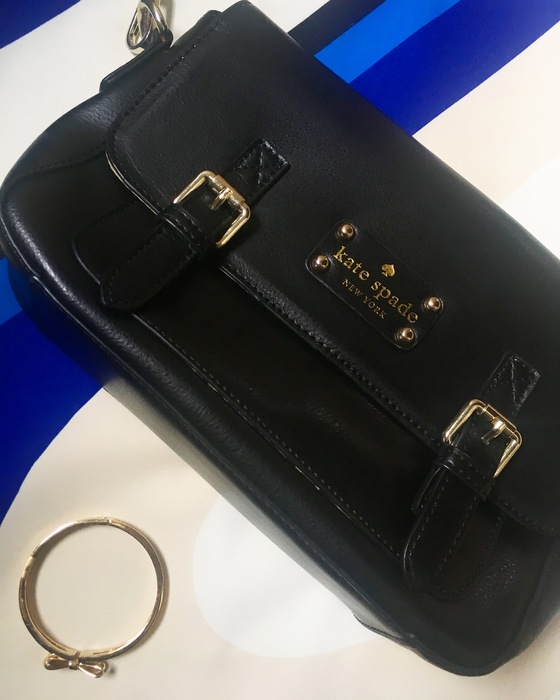 Both of these beauties have now made their way into my regular outfit rotations throughout the year and have become some of my signature closet staples.
Cheers to finding more of these in 2019! I hope I find a tote. 🙂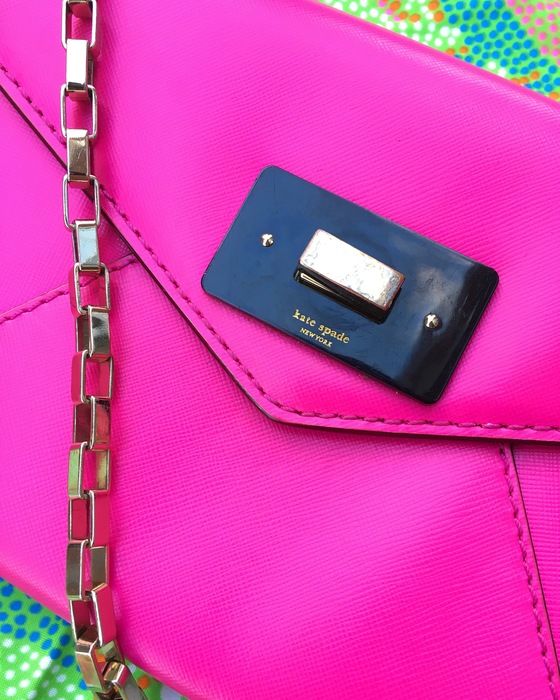 2.) My 80's Vintage Leotard
For this outfit post, I showcased one of my all-time favorite under $5 finds of the year – my new with tags vintage neon dance leotard.
Although this beauty is one that can only be worn during warmer temperatures due to it's sleeveless nature, this showstopper is a true statement piece that I'm excited to style for years to come.
Out of all of my finds, I've ranked this in my top favorites for the following reasons:
It's printed in my favorite color palette of pink, blue, black and green
The fabric is extremely comfortable and soft- The garment was under $5
The item's style reminded me that leotards can be worn on the regular within day-to-day looks. They're not just for rocking to the swimming pool or a dance studio!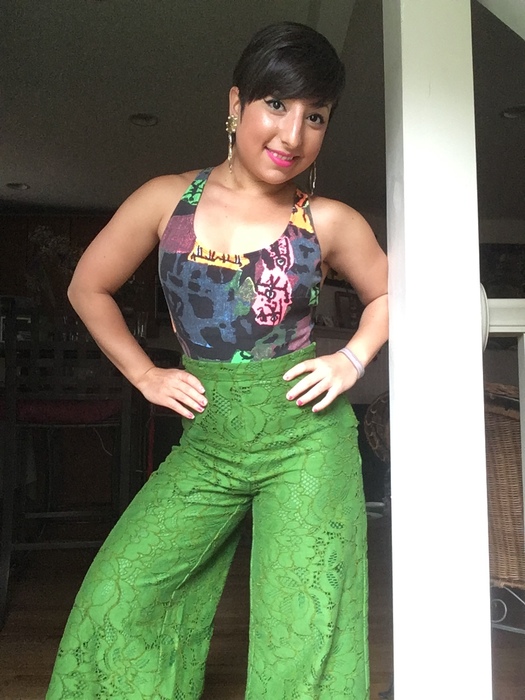 3.) This Skirt is Bananas!
I've snagged a lot of excellent name brand and designer items of clothing at Goodwill, but this number is one of the most memorable, even though it did not sport a brand tag. In the below outfit picture, you'll see why this find just drives me bananas!
It doesn't matter if the item is Chanel or from Target, if a garment's print/pattern is on point, the piece instantly wins my heart. And that's why I'm calling this fun skirt a favorite find of 2018.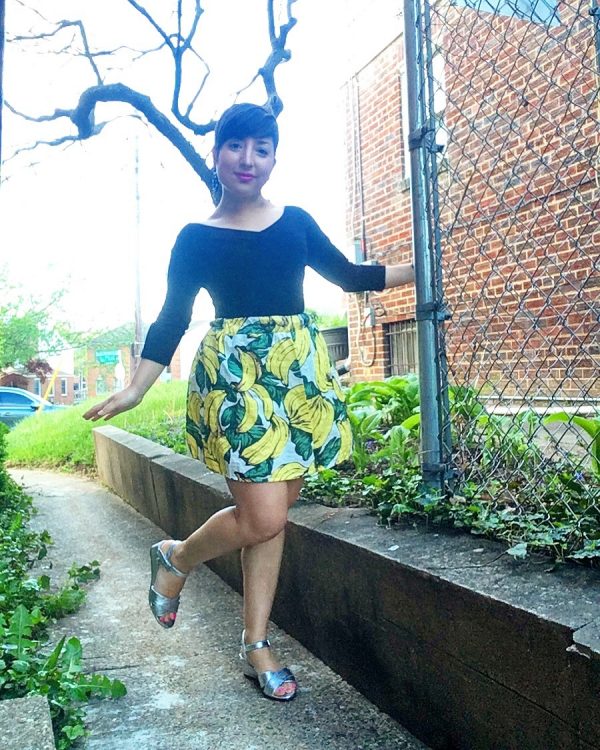 Not only does it have a whimsical print, this gem showed me that looking in the kid's section at Goodwill stores is not something to be overlooked. This department always houses some expected items for under $10 a piece!
For background, I snagged this statement piece for under $5 at the Columbia Pike Meetup.

Fashionistas, what was your favorite DC Goodwill Find of 2018?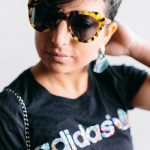 Carolyn Becker
A self-proclaimed thrifty spunky petite fashionista who works in the marketing field by day, and is an artist and musician by night. You can find her bragging about her designer Goodwill thrift finds on her Instagram: @petite_punk.