As expected, the April Goodwill Meetup was another one for the books. All of my DC Goodwill shopping friends came out and everyone left with baskets full of items. As we transition into our new Finding Your Good site, these Meetups will still continue and I will be on site to provide any styling tips and blog recaps.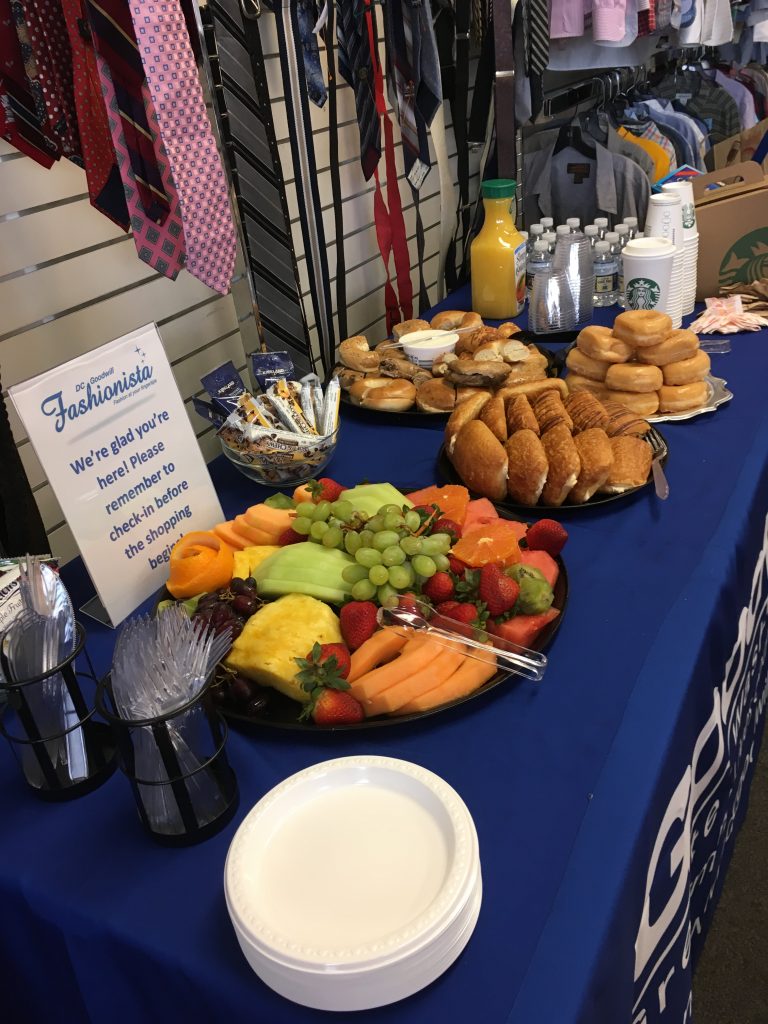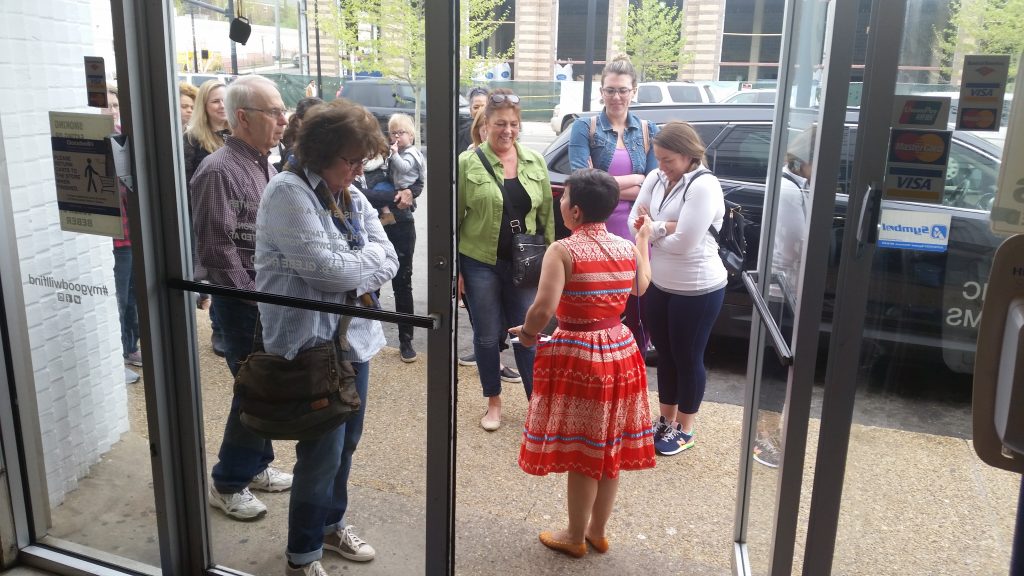 In the past few years, these Meetups have grown rapidly in size. Over 40 people attended this event – a true example of how these events have grown over time. In the beginning, the meetups were much smaller and now they have expanded in popularity. Thank you all for coming out!

At the start of the event, I had the chance to walk around the store to check out all of the finds. My heart skipped a beat when I saw racks upon racks of new items being put out onto the floor. This sight was a Goodwill lovers dream!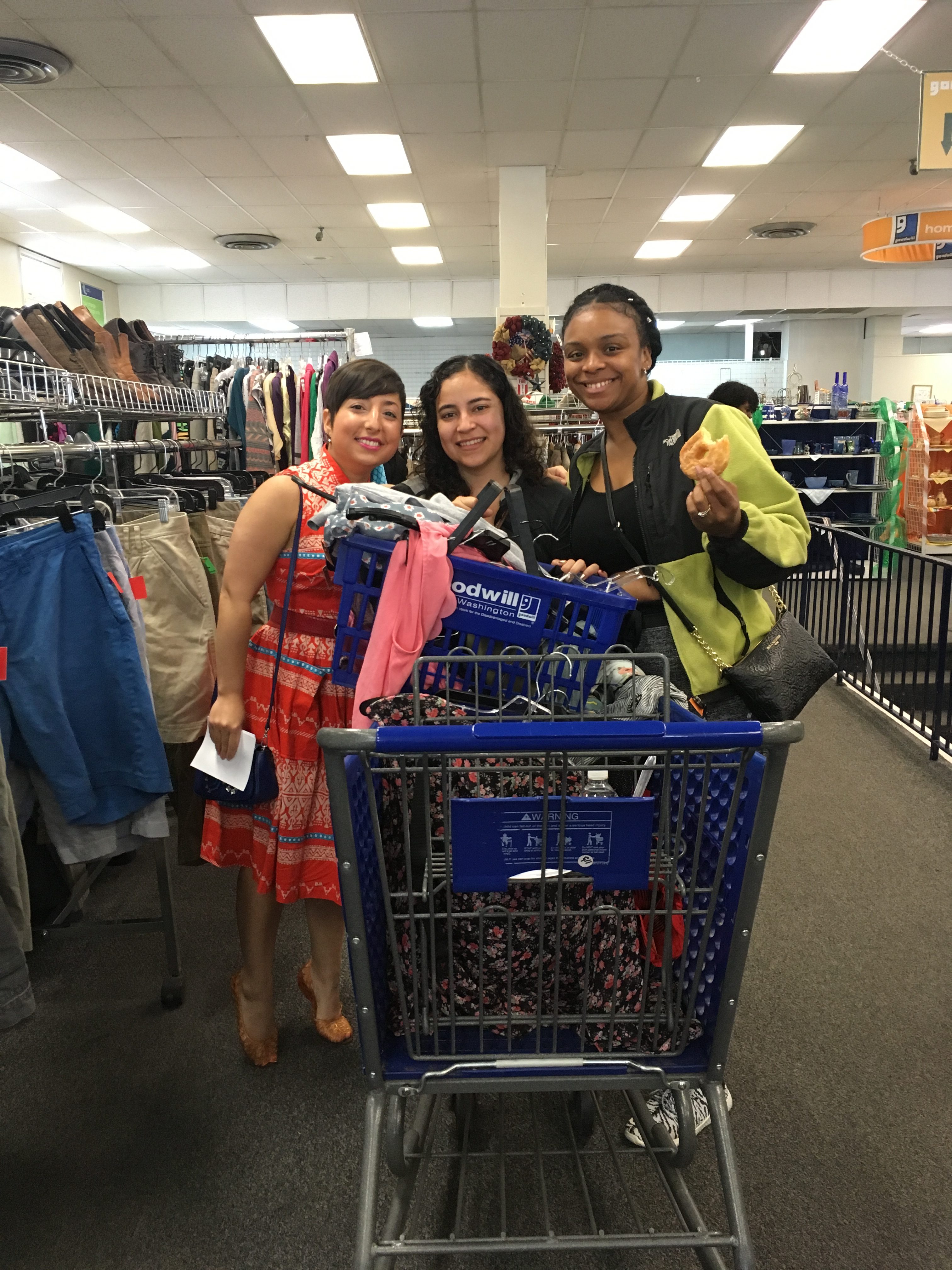 Many Meetup regulars and friends attended as usual, such as my girls Marikia and Nicole. It was such a pleasure and joy to shop around with them. We all even shared a cart piled with Goodwill finds to ensure that we could try things on together at the same time and get each others' opinions.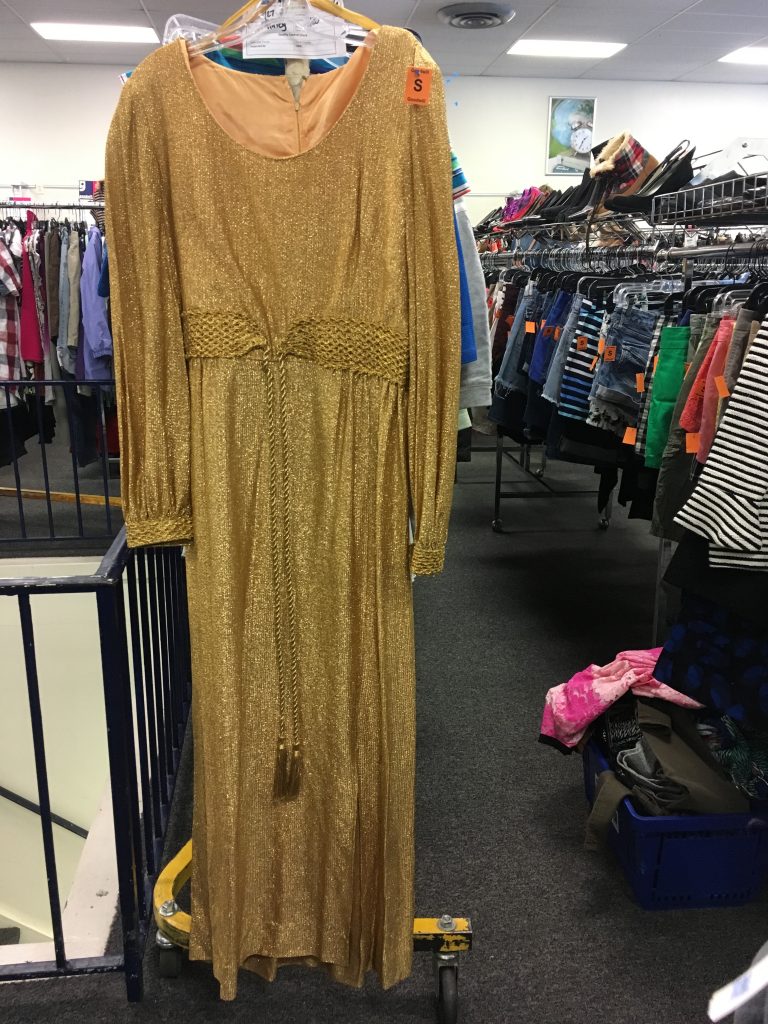 I'm so jealous that Lina (another meetup regular) found this gold 60's dress for under $10! She's a big pro at finding all things vintage when she comes out to the Meetups.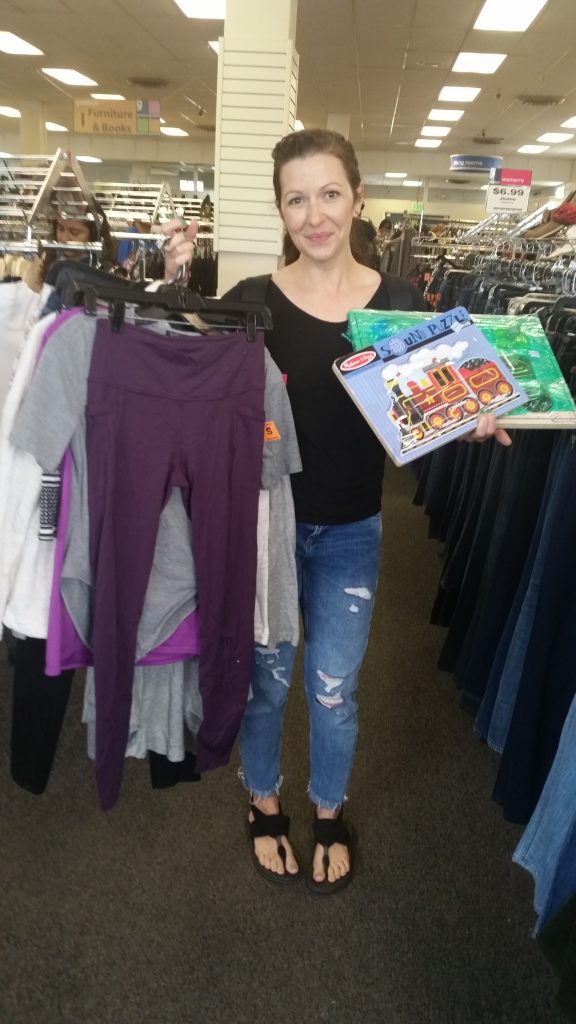 Ariel, DCGF guest blogger, came out to the event as well. She found excellent name brand clothing on the racks and children's books as well.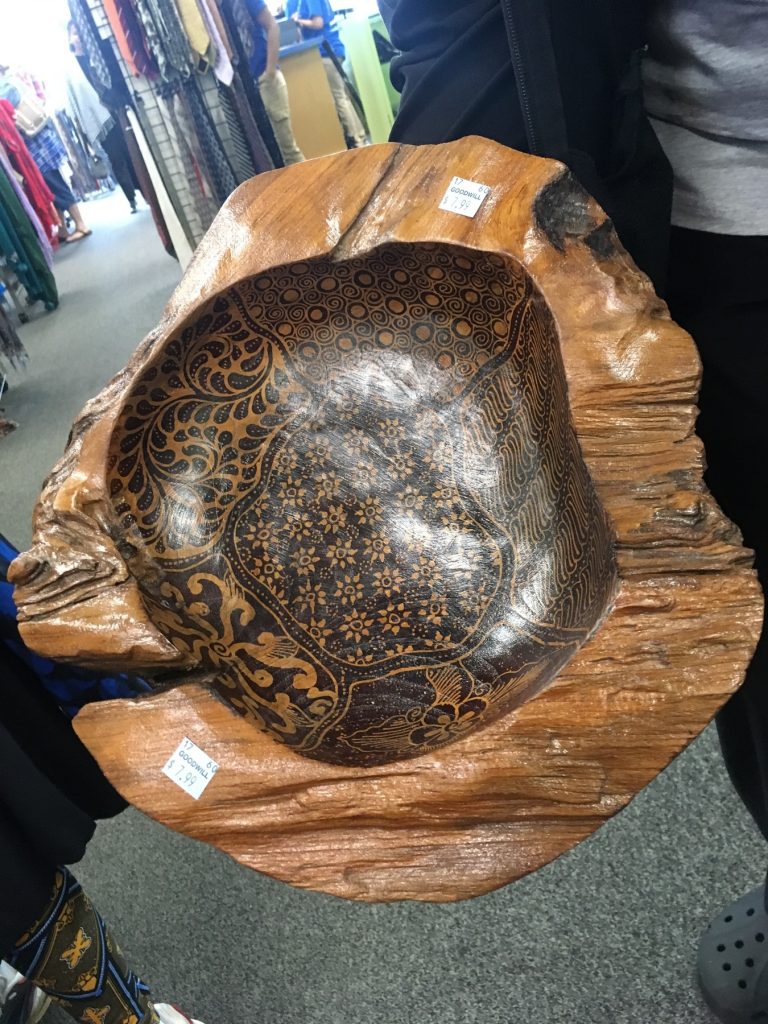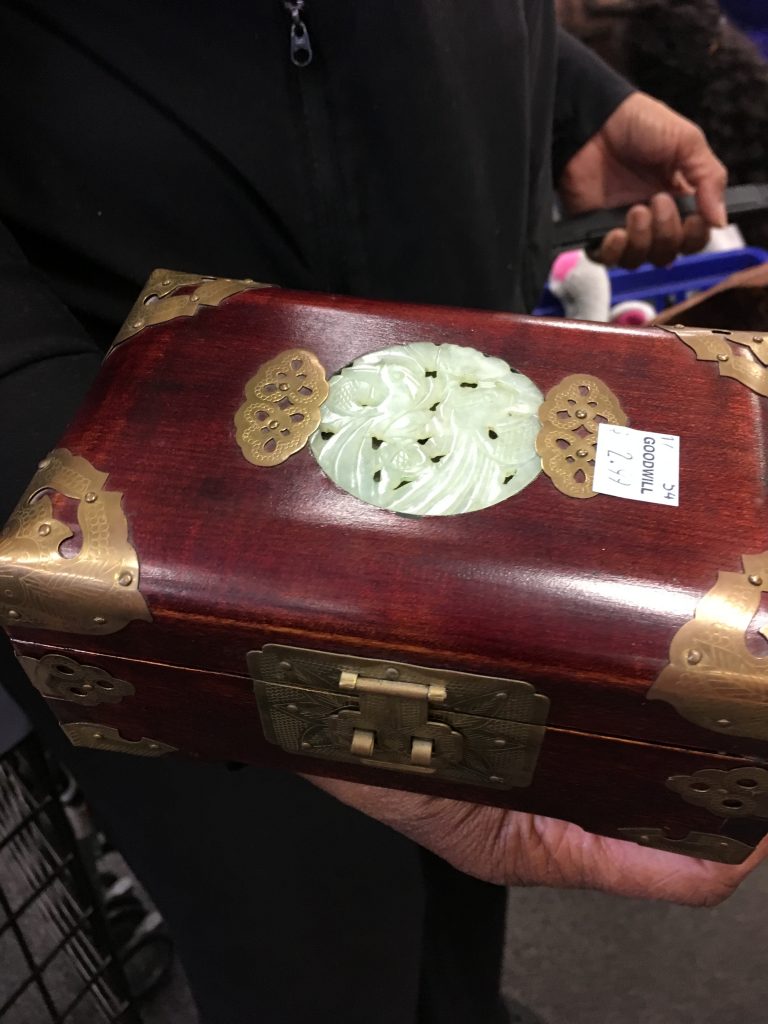 Also, my good fashionista friend found both this stunning wooden bowl AND treasure box for under $10 a piece. These items are true home decor show-stoppers.
Others found shoes, pants……the whole gamut of Goodwill gems!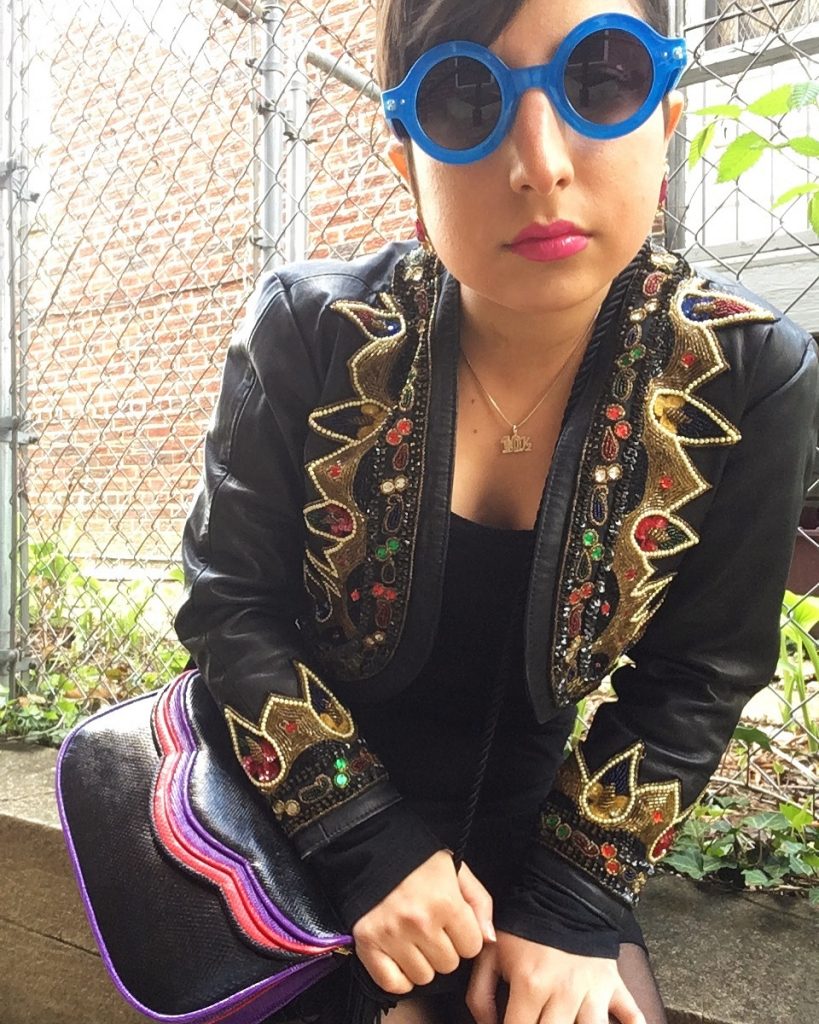 I too found myself some Goodwill items, but many were for the winter – which you'll see in the coming months. I did score this vintage purse that you'll see in this week's Friday post! It was under $10.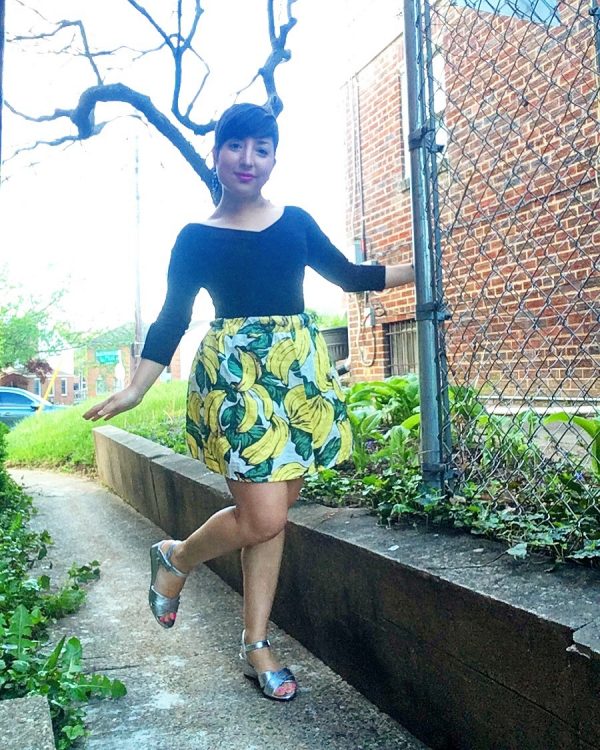 And this banana skirt, too! 
Quick thrift tip: 
Always look in the kid's section. Sometimes you may find items there that fit you! That's where I found this beauty. It was under $5 too!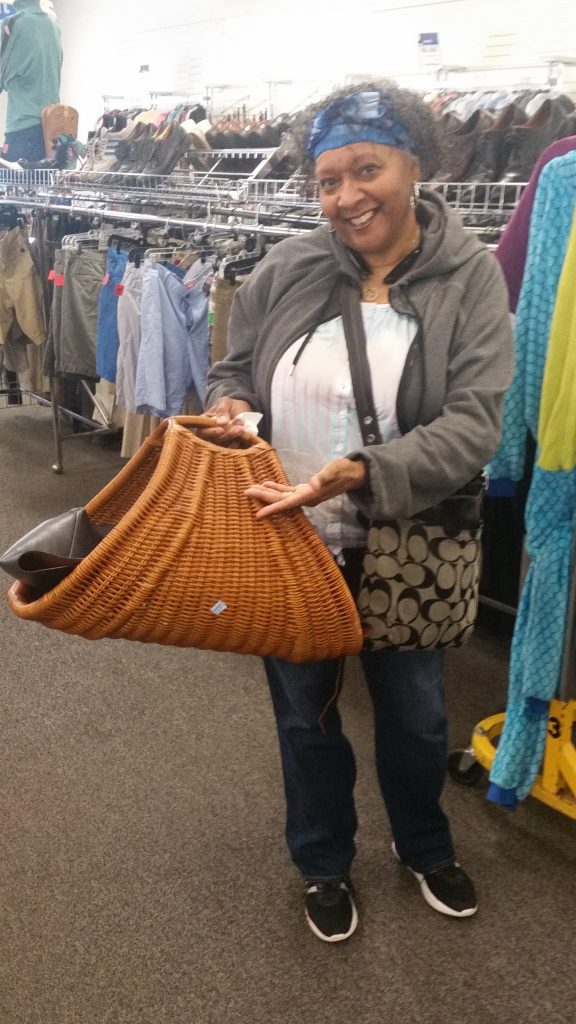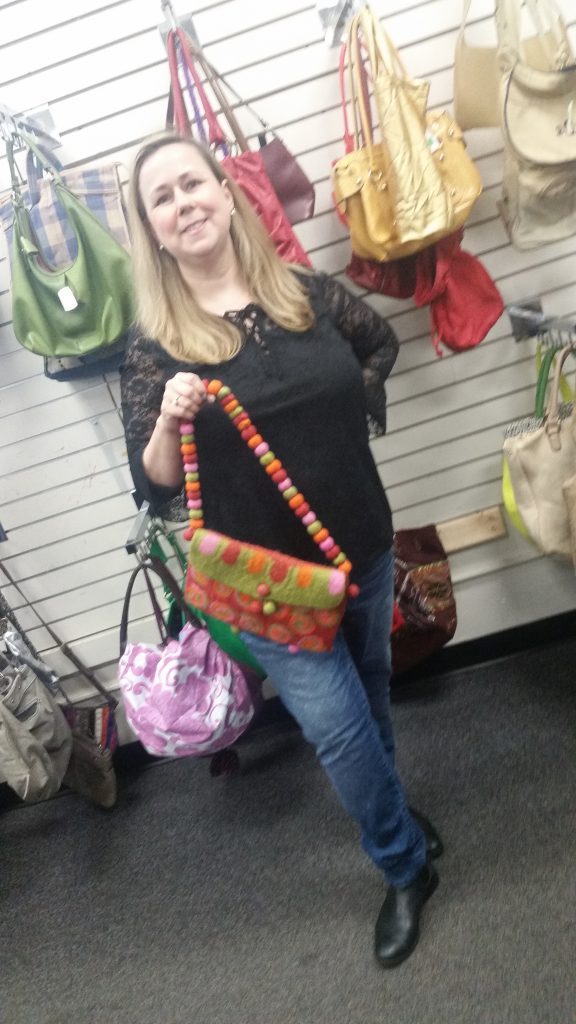 As always, Meetup attendees left with carts full of treasures and name brand finds. Literally, every single attendee left with at least one big bag of items. It was fantastic. It's such a pleasure to meet like-minded individuals who love fashion and know how to shop smart. There's nothing better than shopping for a great cause that provides job opportunities in my community.
Come to our next Meetup if you couldn't make it to this one! Our next one is in Gaithersburg, MD.