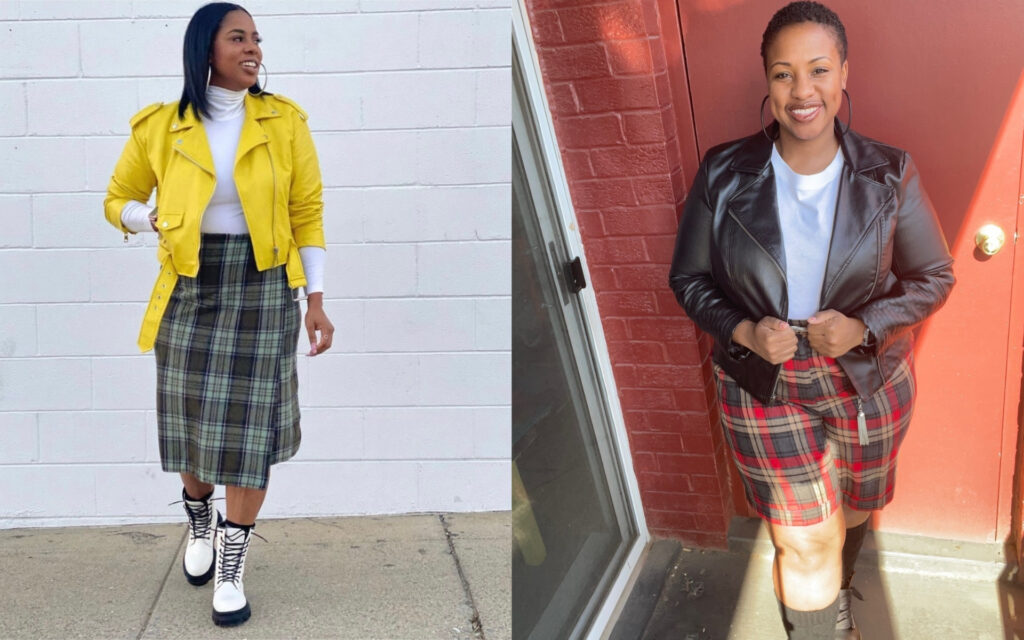 For Valentine's Day 2020, DC Goodwill's Instagram page showed us that we don't have to wear red for the holiday. Natasha of I Am Natasha J and House of H.E.R. were featured wearing the cutest outfit with a rocker vibe. I knew I wanted to recreate the look using thrifted items from my closet. However, I didn't think it would take a year for it to come to life. 
A few weeks ago, while browsing the Annandale, VA Goodwill store on Columbia Pike; I came across a pair of vintage Talbot wool plaid shorts and they were the color of the week which meant I paid less than $1 for them! Later that week, I revisited the look and went forth with my vision.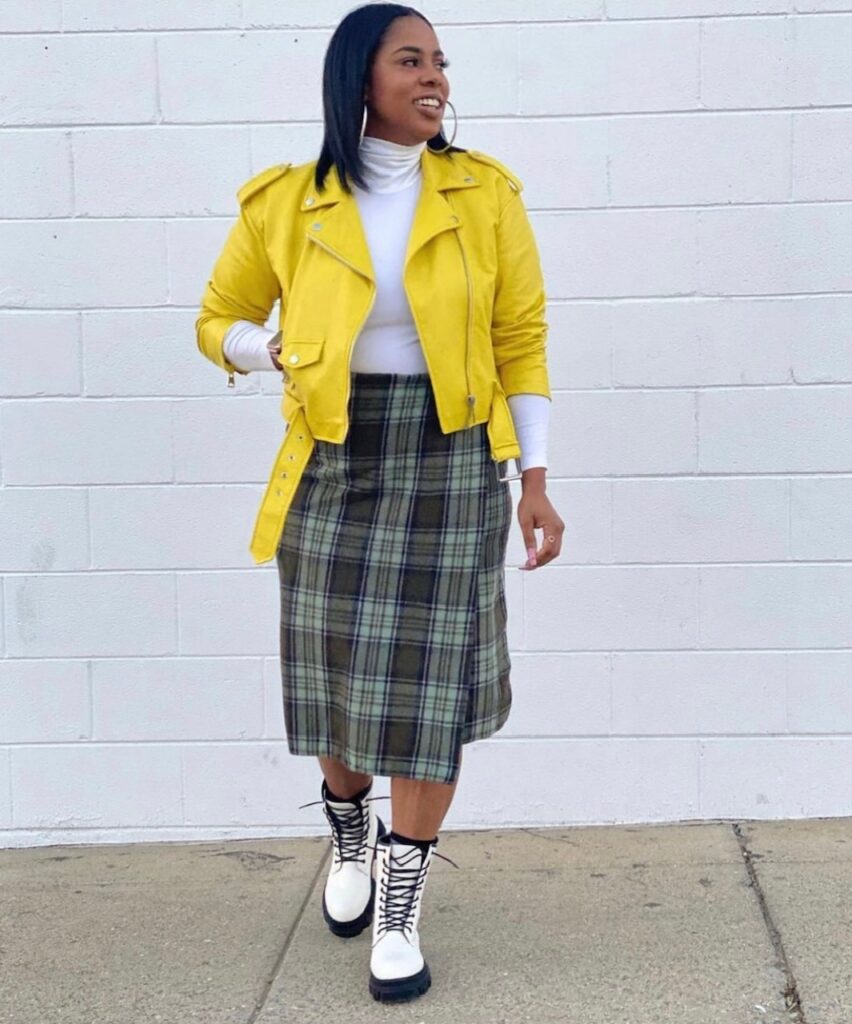 Natasha wore a white turtleneck, plaid wrap skirt, slouch socks, white Doc Martens, and the most amazing neon green leather jacket. With a few changes, the looks came to life. I switched the turtleneck for a crew neck T-shirt, black knit socks, shorts, black Docs, and a faux leather jacket. It was such a vibe and comfortable to wear shorts instead of a skirt. 

It has become fun and inspirational for me to recreate looks that I have found online. Thank you for the inspiration Natasha and Goodwill for keeping me stylish on Valentine's Day!