Today's My Goodwill Find is a beautiful designer Italian jacket by a brand I don't see often at Goodwill: Piazza Sempione. This label was founded over 20 years ago in the fashion hub of Italy, Milan. The brand creates modern, and elegant ready-to-wear women's attire of all types, shapes and sizes. Their creations combine timeless trends, research and technology to produce well-tailored luxurious garments.
Today's find is like a piece of art; the bottom of the jacket has a very striking woven detailing. Woven ornamentation  is more difficult to find on many jackets because it's quite expensive to manufacture; the detailing might take a while to weave. This Piazza gem is a size 44 (US 10) and contains a clasp to allow one to wear it open or closed.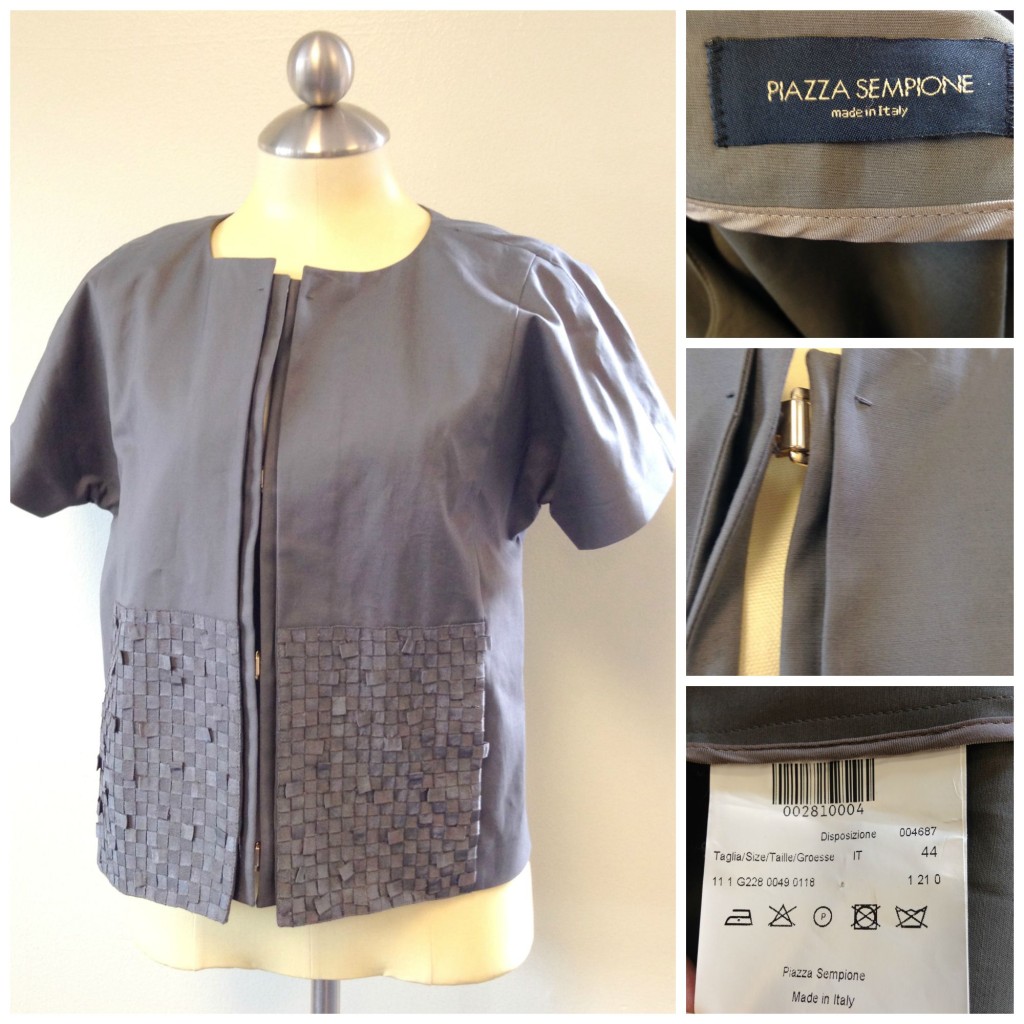 This jacket is perfect for the workplace. It's a great color, has modest and modern shape, and can be worn in multiple ways.
In my mind, I see this jacket being worn in a look that's modern with lots of simple shapes, neutral tones, and textures. Because the jacket is kind of boxy, I wouldn't wear too many pieces that have this similar type of shape, for that's not the most flattering thing for one's body. Also, the structure of this piece is kind of masculine, but I would certainly embrace that; perhaps maybe pairing it with a collared top, or something very simple underneath. Nothing to detract from the woven texture of the jacket. To go along with this neutral look, the shoes should be classic and sophisticated. Black, nude pumps or flats would go along quite nicely with a pair of black or white pants of any kind. Skinny pants, or straight legged trousers would be suitable. But again, nothing too boxy.
I don't think a big necklace would pair well with this piece, also because of the structured boxy shape. There would be too much going on. Therefore, I'd leave it to earrings to make a statement. Small statement pieces or small dangly earrings would allow this blazer to shine.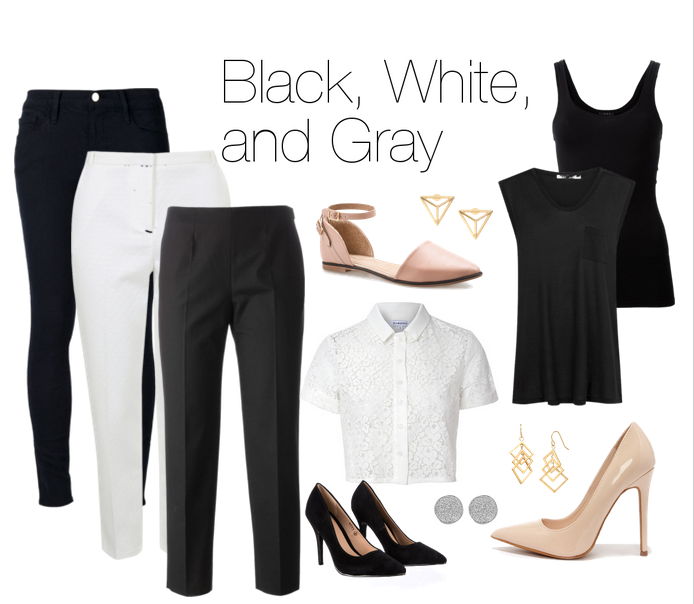 Image by Polyvore.
How would you style this modern and sculptural piece, readers? Could you see it being worn anywhere besides work?