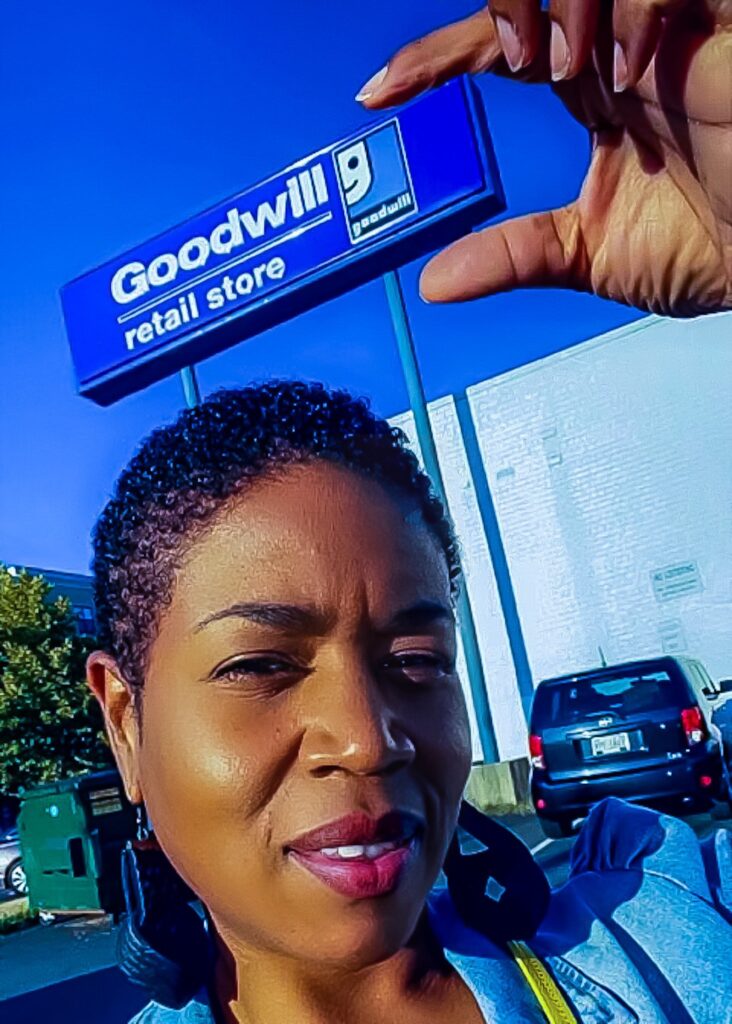 As this year comes to a close, I wanted to rank my top five items I thrifted from Goodwill this year. My thrifting style is completely different from 2021. At the beginning of 2022 I changed career paths and I now work from home 4 days a week. This change impacted the way I thrifted because my focus in the thrift store had always been about fashion. I loved shopping for blazers and dresses as I worked in the financial industry that had a corporate dress code. Now don't get it twisted, I still love fashion. I just don't need as many clothes. As I move to live a more sustainable lifestyle, I'm focusing on being more intentional with my purchases. This year's hunt was about looking for rare items, building my vinyl collection and looking for multi-functional pieces that would blend with what I already had in my closet.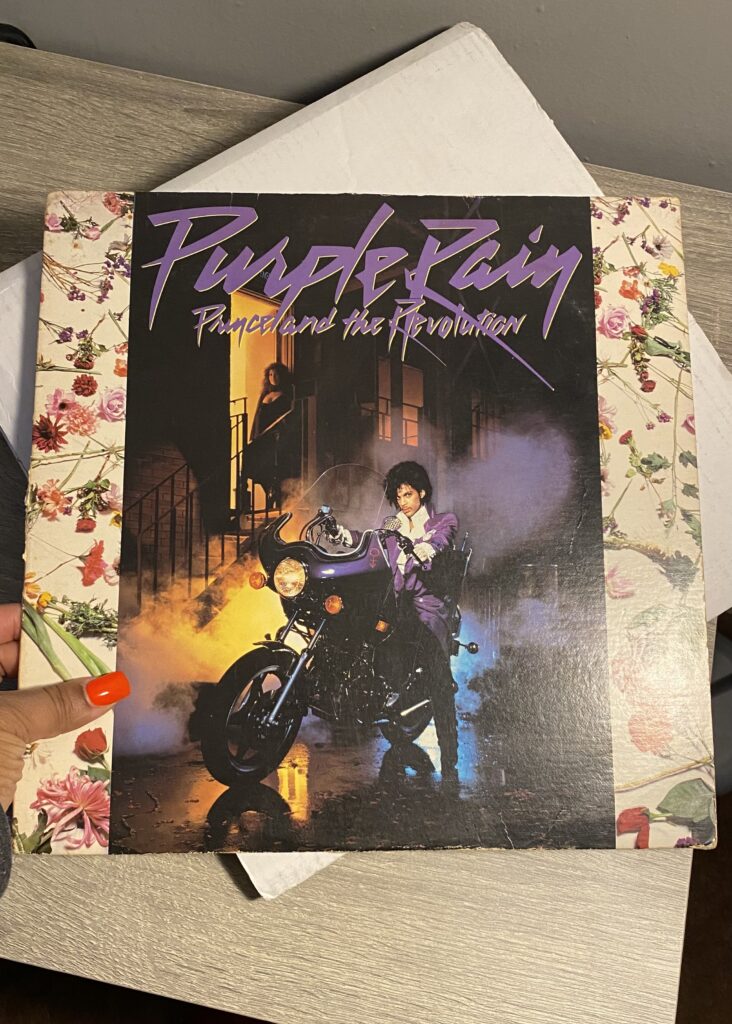 Coming in at #5 is this Prince and the Revolution vinyl album "Purple Rain" I thrifted it from shopgoodwill.com. The movie Purple Rain was the first movie I watched in a theatre, and it introduced me to Prince's music. This album gives me so many memories of my childhood. It is forever a classic album. I almost don't want to play it, considering whether or not to just have it framed.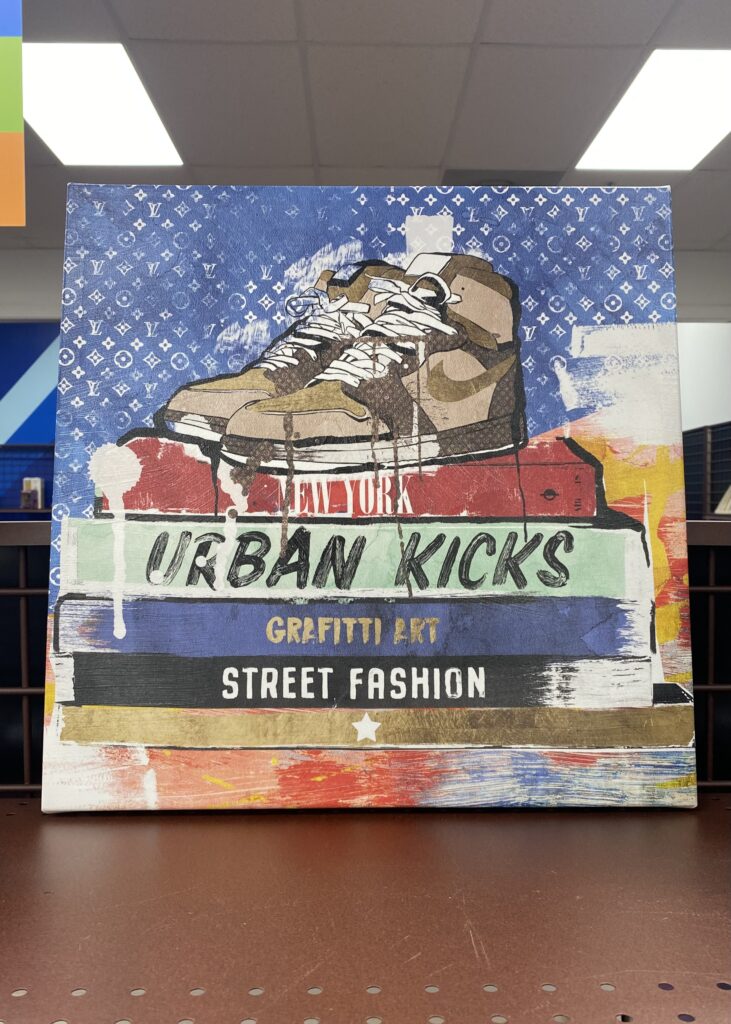 Coming in at #4 is this Oliver Gal replica canvas "Street Books" Fashion and Glam. I found this at the Goodwill in Waldorf, MD. This canvas almost perfectly describes me, the only thing that was missing on this list was music. This was a definite score especially since I am a sneaker head and I love graffiti art.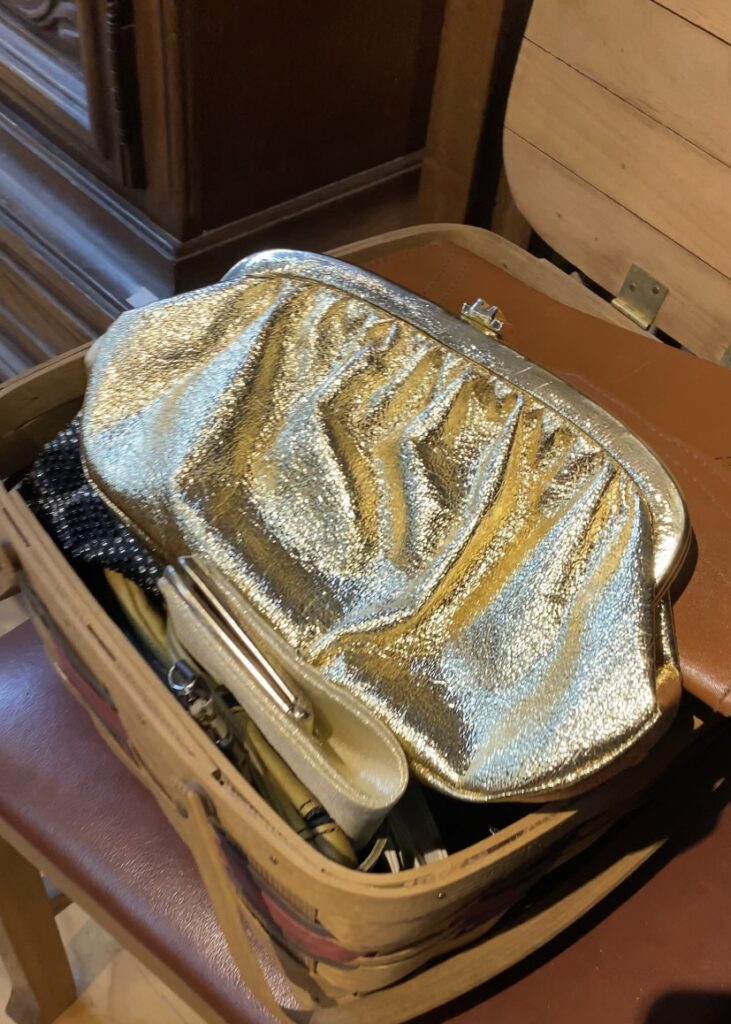 Coming in at #3 is this supper cute gold vintage clutch bag I thrifted from Retrospect a Goodwill Boutique in Philadelphia, PA. In March I decided to take a thrifting road trip to Philly. I went to a total of three Goodwill's on that trip. For the last couple years, I have been searching for a gold statement bag that was functional. I found so many cute bags that just wasn't big enough to hold all my bare essentials. When I saw this bag, I immediately fell in love.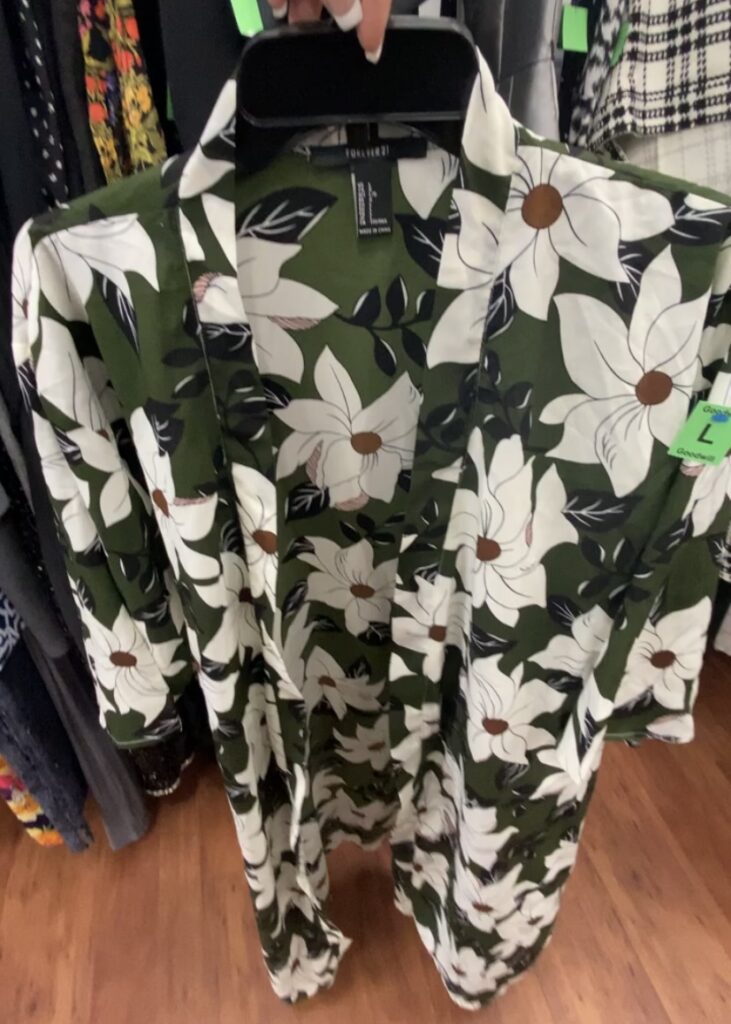 Coming in at #2 is this Kimono I thrifted from the Goodwill in Hayfield, VA. I think I wore this Kimono every week during the summer and a few nice days in the fall. What can I say about a Kimono that I haven't already said, it is a must have in your closet.
Coming in at #1 is this print of Ernie Barnes painting "Late Night DJ". I still can't believe I found this at the Goodwill in Clinton, MD. If you're not familiar with who Ernie Barnes is, he is the painter behind all the paintings from the TV show "Good Times". This was the ultimate rare find. I love art just as much as music, this print is a perfect blend. I will hang this above my record player and vinyl record collection.
As you can see, I came across some really dope items this year. Can't wait to see what unique items I'll find in 2023 to allow me to continue to support Goodwill's mission of supporting the community. Hope to bump into you on my next thrifting trip. Happy Thrifted New Year!!!!