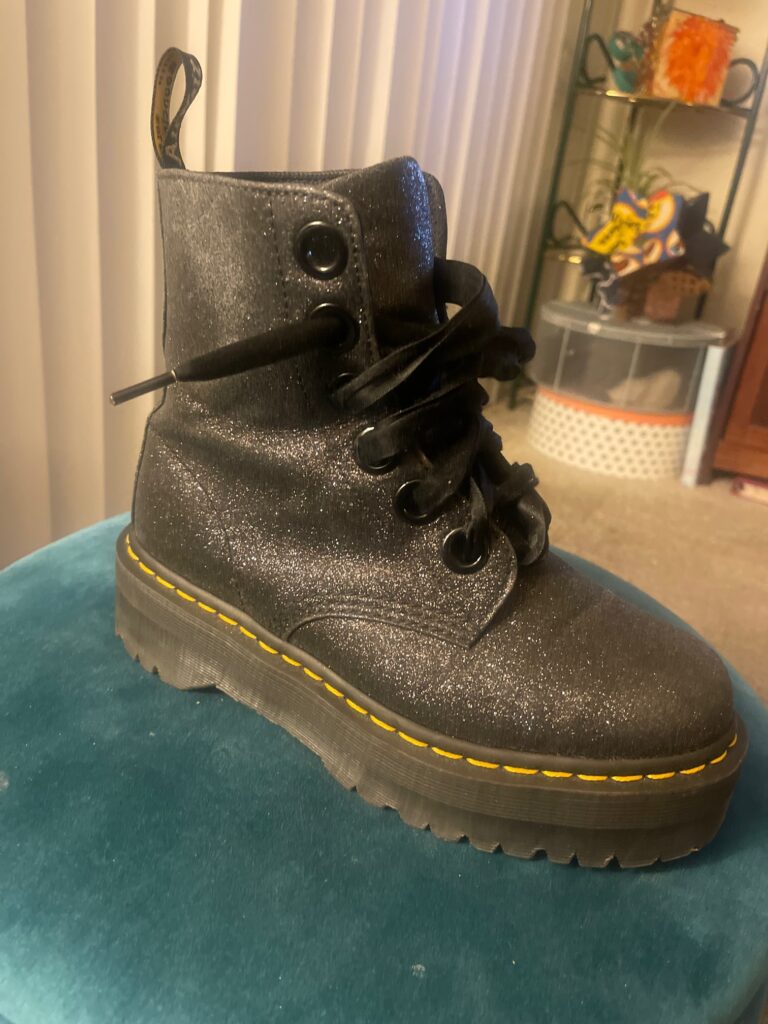 How many times have you visited Goodwill on a whim and end up finding a dream item? The fun and thrill of thrifting for me includes discovering great items at an affordable price which also helps the community. It's almost like a treasure hunt to see what can be found and I stumbled upon a score!
Part of my personal fashion style includes an edgy or rocker vibe with items that are leather, spikes and combat boots. My fashion brand of boots is Dr. Marten's. If you have ever had a pair, they are a great addition to any outfit that keeps your feet dry and somewhat warm, as they were made to be work boots. As the Fall approached, one of my Fall fashion items was a new pair of Dr. Martens. I specifically was interested in finding a pair of Jadon boots that are platforms, which is my vibe. 


I find that the South Dakota Ave location has a great variety of premium footwear that is featured in their front cabinet as you enter the store. During one visit, I found a pair of Dr. Marten's Jadon boots with a glitter finish sitting in the case. I was hesitant to look at them closer because I doubted the Goodwill gods would favor me for them to be my size.
What do you know…they were a size 9!
I immediately tried them on, and they fit perfectly. If you have a pair, Dr. Marten's can be hard to break in and take time, however these fit and felt great.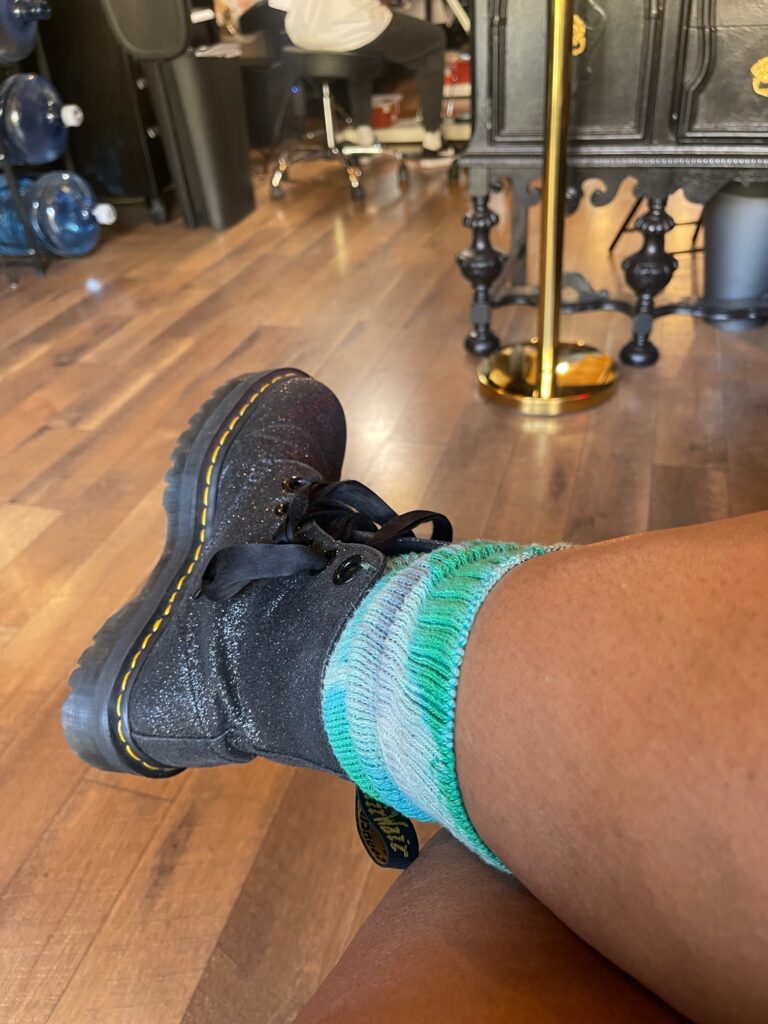 The boots retail for $200.00 on the Dr. Marten website, however these were offered for $54.99! I couldn't believe it and have worn them with thigh high socks, shorts, leggings and jeans. I will reach for them every time I would like to add extra edge and razzle dazzle to outfits through the cold weather months. 
---