What's better than the first day of fall? Going to a DC Goodwill Meetup on a beautiful fall morning?! Let me tell you. This. new. store. is. awesome. My family of Meetup attendees and I explored the beautiful Goodwill Liberia, Manassas location. and I could not be more excited to share the experience with you!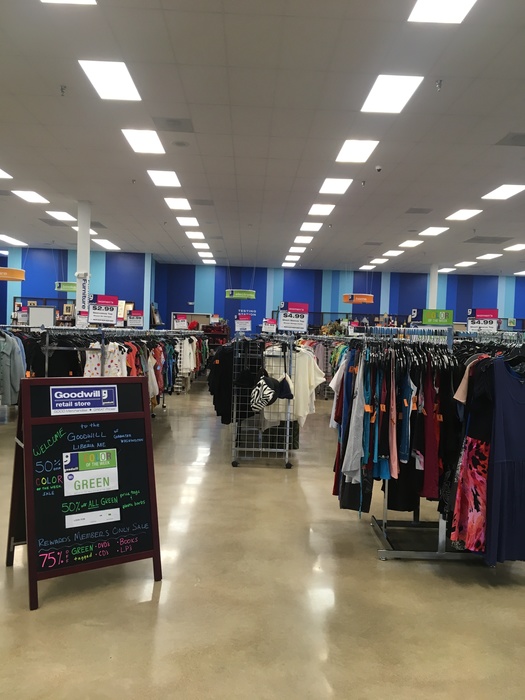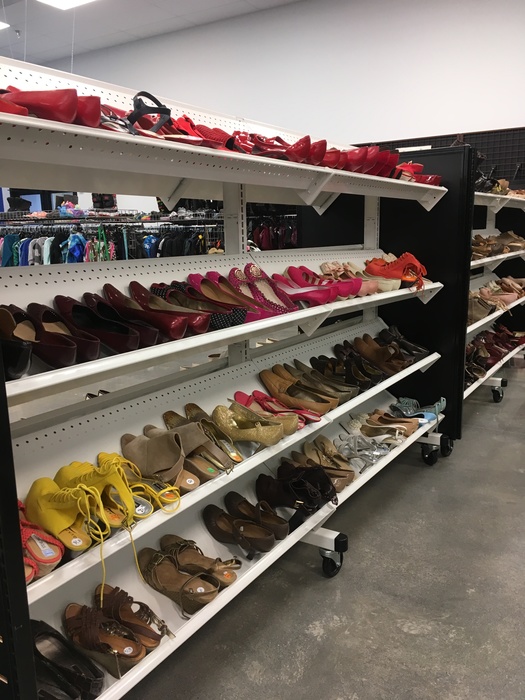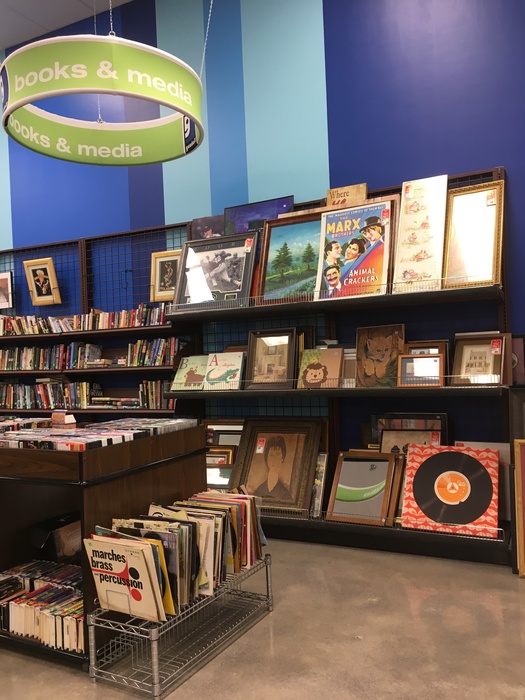 The store was fully stocked, and filled with tons of new, retro and contemporary finds galore. Literally everywhere I looked, I spotted something that I felt I needed to take home.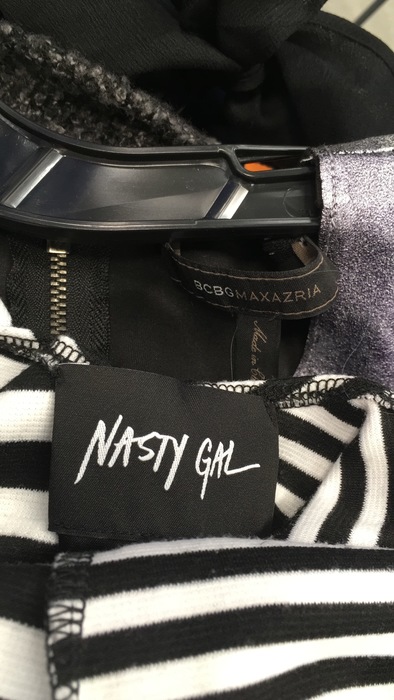 I spotted countless designer names, new with tags, such as Nasty Gal, and BCBG.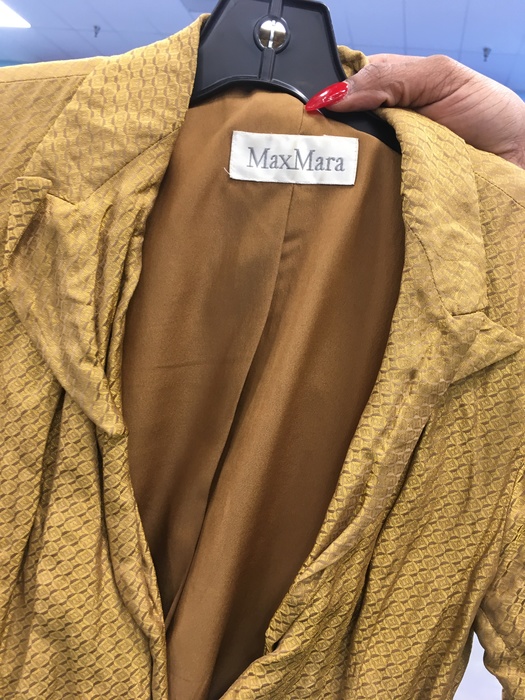 One Meetup frequenter even found a vintage  Max Mara coat for under $10! I was so jealous.
Seriously though, there were snazzy gems to be scored all throughout the store.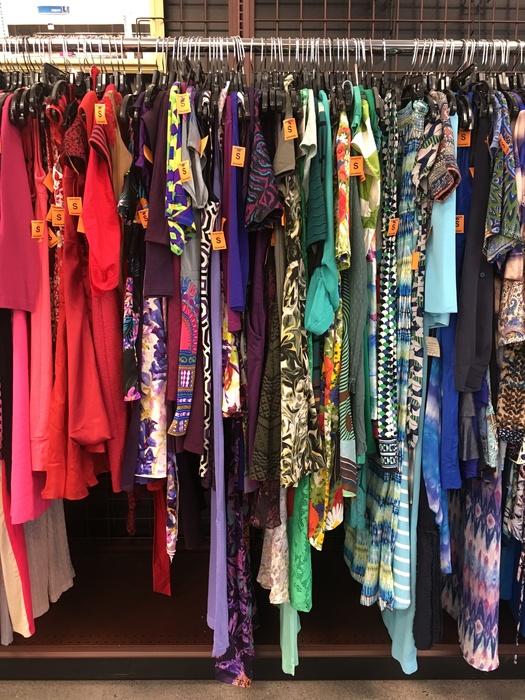 As always, my cart was filled to the brim with vintage dresses and purses.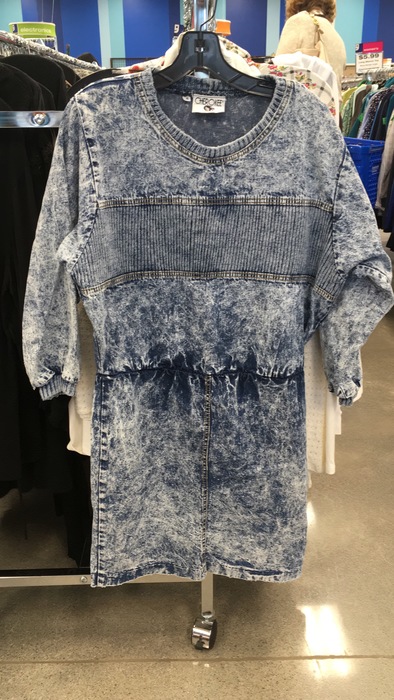 This 80's Cherokee dress came home with me for under $10. I can't wait to rock it with boots this fall!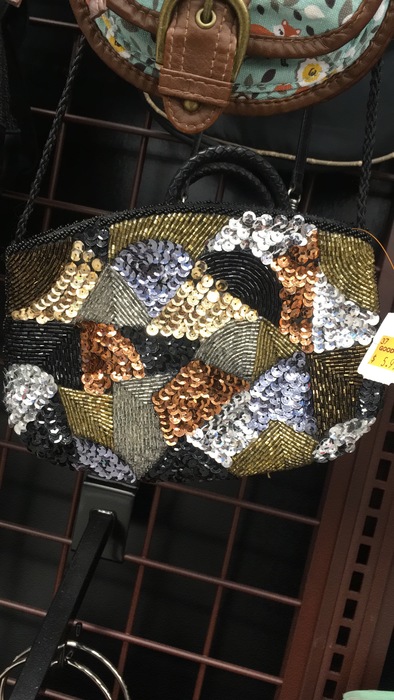 This sequin purse was also something to write home about for under $5.
When walking around the store trying to go through my basket of finds, I spotted a variety of housewares and unique treasures such as pink electric guitars and retro home decor-worthy records.
One attendee scored a vintage metal train toy for her girls – how cool is that?!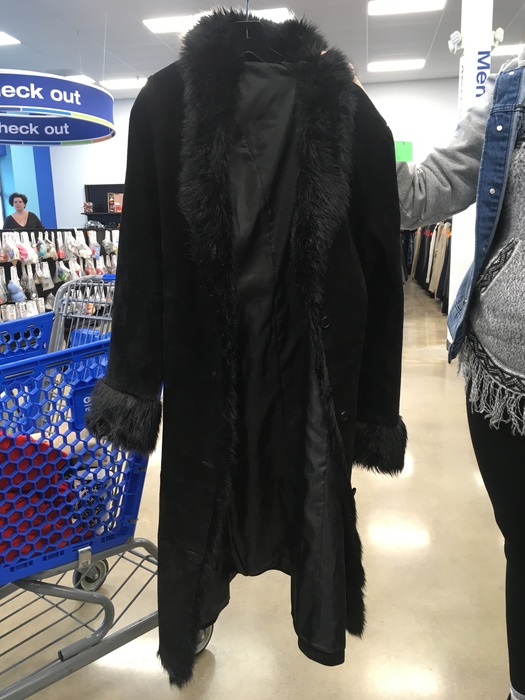 One of the best finds of the whole event was this long, edgy black jacket found by a new Meetup attendee. For under $10, this gem was an absolute steal and will prove to be a fall staple.  Also – I've seen jackets like this at Urban Outfitters for at least $100. Enough said.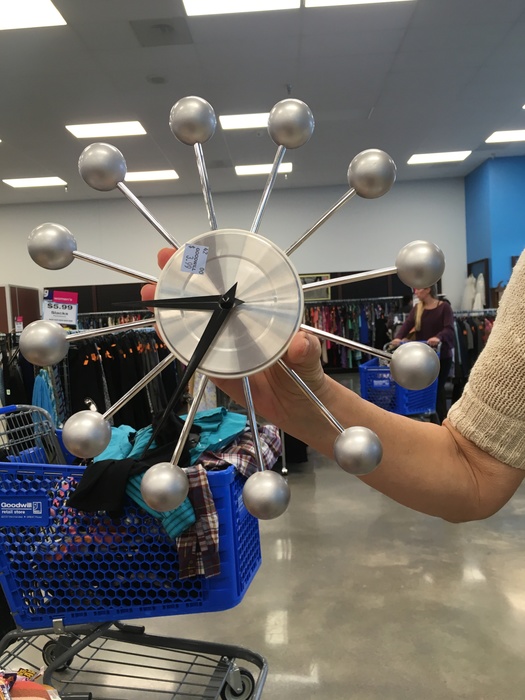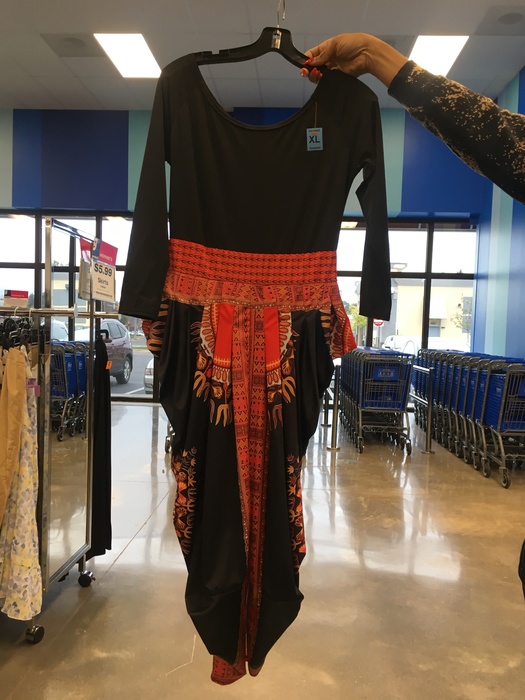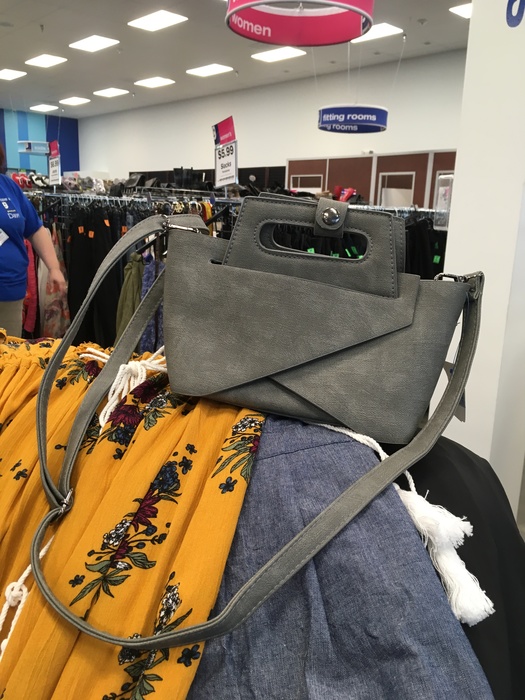 As always, Meetup attendees left with carts full of treasures and name brand finds. Literally, every single attendee left with at least one big bag of items.
It's such a pleasure to meet like-minded individuals who love fashion and know how to shop smart. There's nothing better than shopping for a great cause that provides job opportunities in my community.
Come to our next Meetup if you couldn't make it to this one! Sign-up for our Meetup group! <3