As a part of my 40 Goodwill, six states, ten-day Road Trip, I made it a point to explore multiple Goodwill Valleys locations throughout the Roanoke and Shenandoah region – ranging from Lexington to Salem.
I rarely visit these stores because they're a bit far from DC, however, they're excellent locations to explore if you plan to embark on a weekend trip through the Blue Ridge Parkway. Some stops are right near Shenandoah National Park!
On the first and last days of my thrift trip, I stopped at the following locations:
LOCATIONS:
PRICING:
In comparison to the DC Goodwill stores, the Goodwill Valleys stores were slightly cheaper, by about a dollar per item. Dresses in the Valleys were about $6. At DC stores, on the other hand, dresses are $8.99. These price differences were not huge and I wasn't surprised that they varied. Goodwill prices across the nation differ and are reflective of their local economies. For example, rent to operate a store in DC is very different from a more rural part of Virginia.
EXPERIENCES: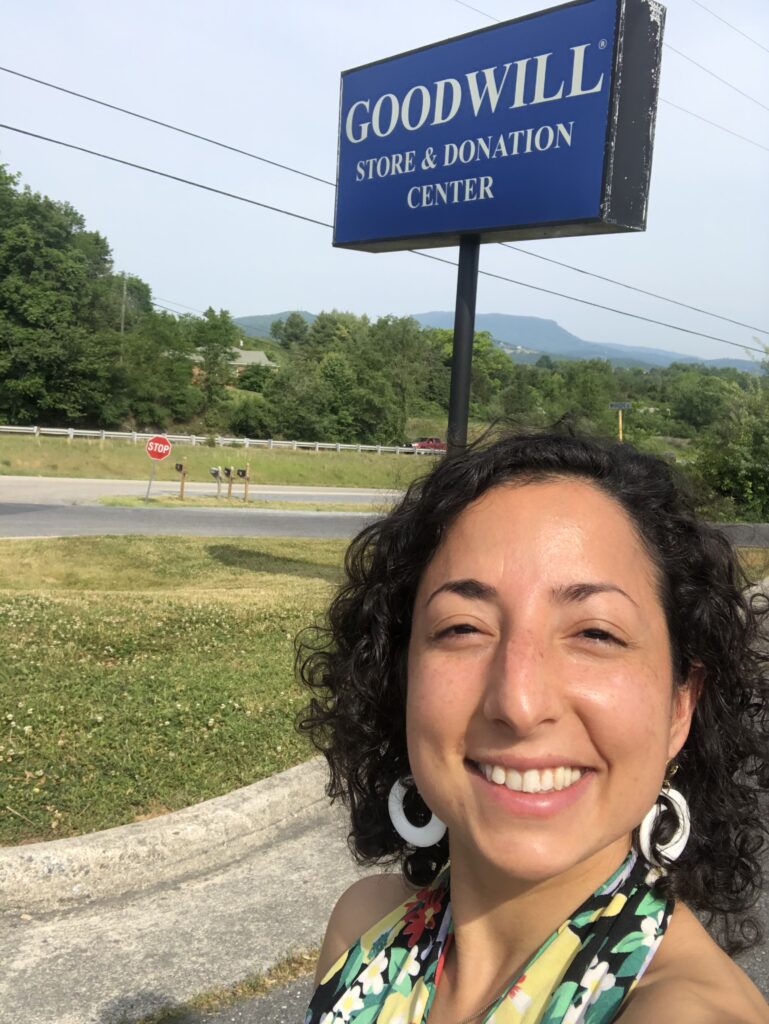 I'm a huge fan of digestible bulleted points so here's a high-level list of my store experiences!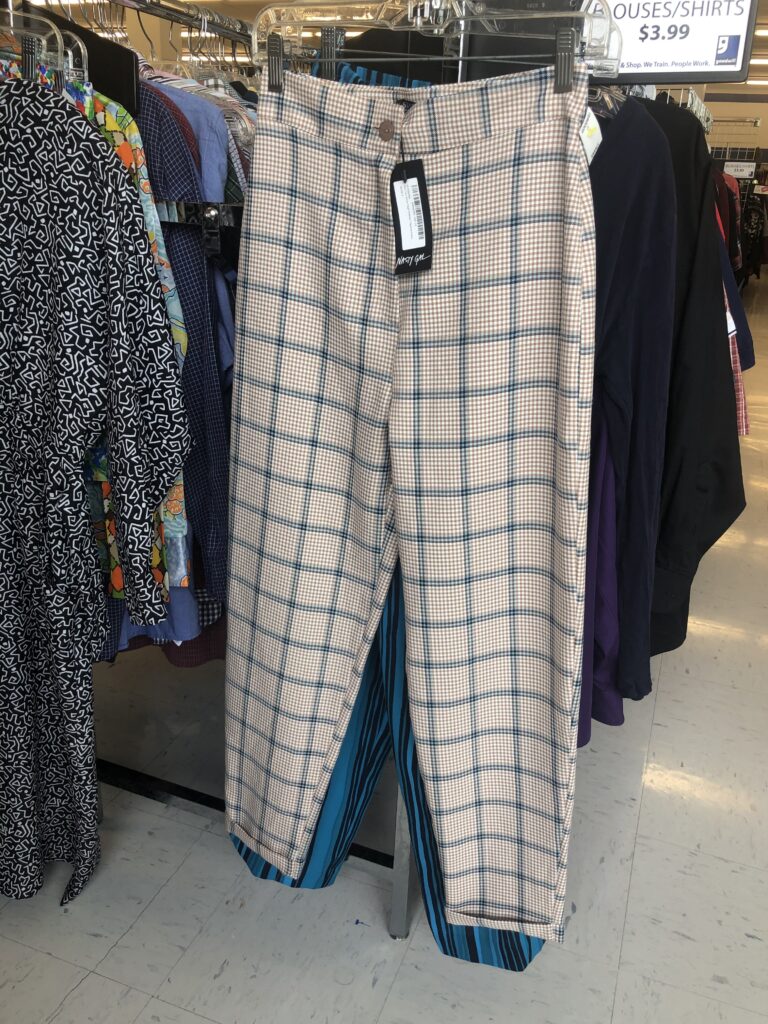 Of all the locations I visited, the Lexington, VA store had the most vintage items. I found myself in thrift heaven at this spot. Don't get me wrong, the other Valleys stores were excellent, but this one carried EXACTLY what I was looking for – 60's and 70's vintage clothing pieces.
Another store in Salem, VA had unique vintage pieces. At that store, I scored a heavy-weight vintage Coogi sweater for $4. This brand is always on my thrift wish list.
A Goodwill in Salem, VA has an outlet! If you love the thrill of the hunt and digging through goodies to find the diamonds, this place is a must-visit!
The Hollins Goodwill in Roanoke, VA had a vast selection of modern pieces by all types of labels, name brands, and designers. If you're looking for a Valleys Goodwill that has a selection of more Macy's and Nordstrom=type brands, stop by this location.
Vintage pants lovers, read this bullet! The Goodwill in Staunton, VA carried many pairs of Levi's and Lee labels. None of them fit me, though! 🙁
It was fascinating to see that at these Goodwills, linens and tee shirts were organized via large metal baskets. At DC Goodwill stores, they are all on racks.
From a housewares standpoint, the Hollins Roanoke was a top favorite. They had tons of furniture of all decades.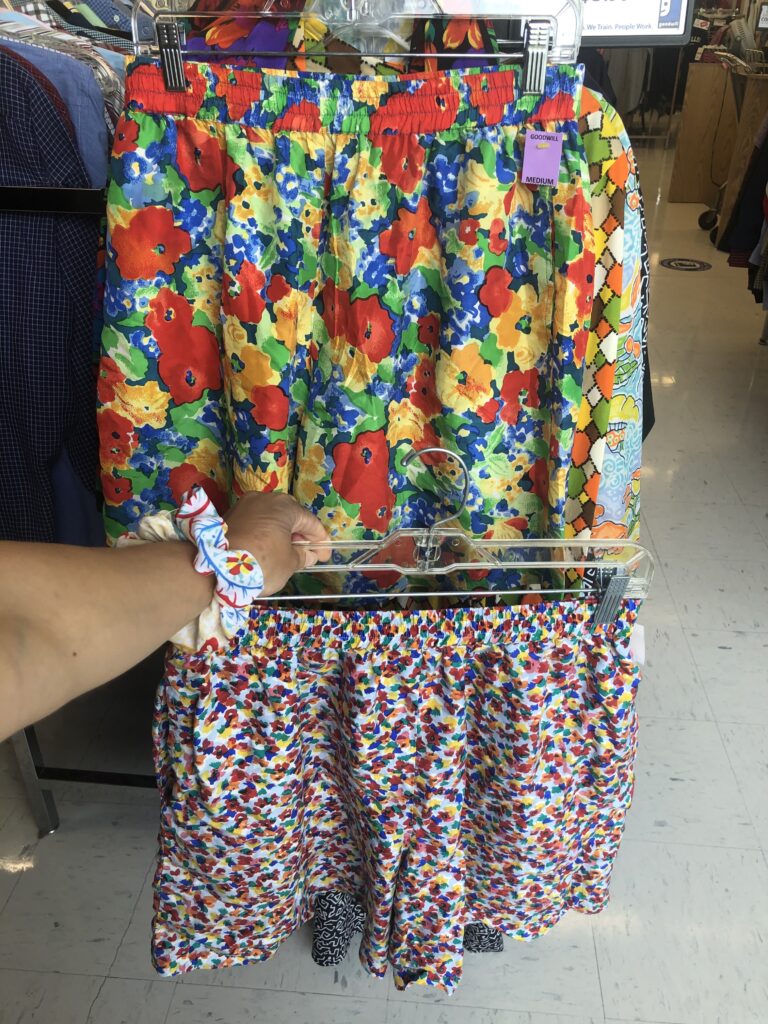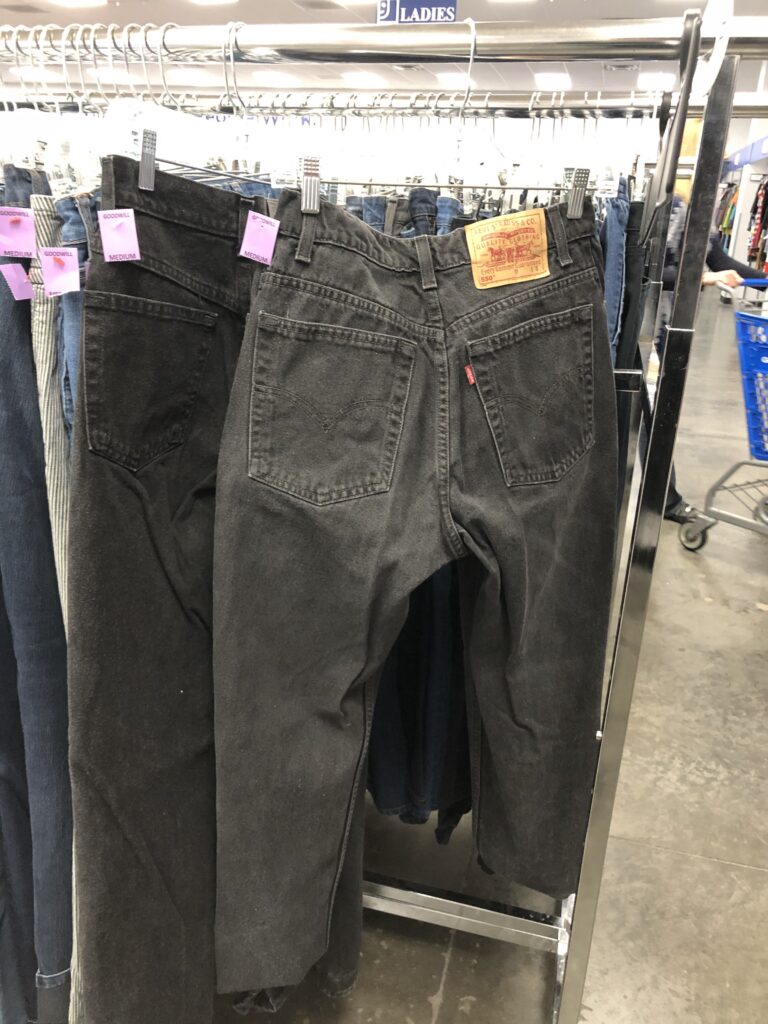 PURCHASES:
Here's a snapshot of what I found and took home with me!