Take a DIY adventure by painting suitcases for your next travel experience. This is rollable, usable art at its best when you use spray paints to give thrifted luggage a creative look. As pack your belongings or when you wait at the luggage carousel, these one-of-a-kind suitcases will make your heart happy and add inspiration to your excursions—no matter where you are venturing!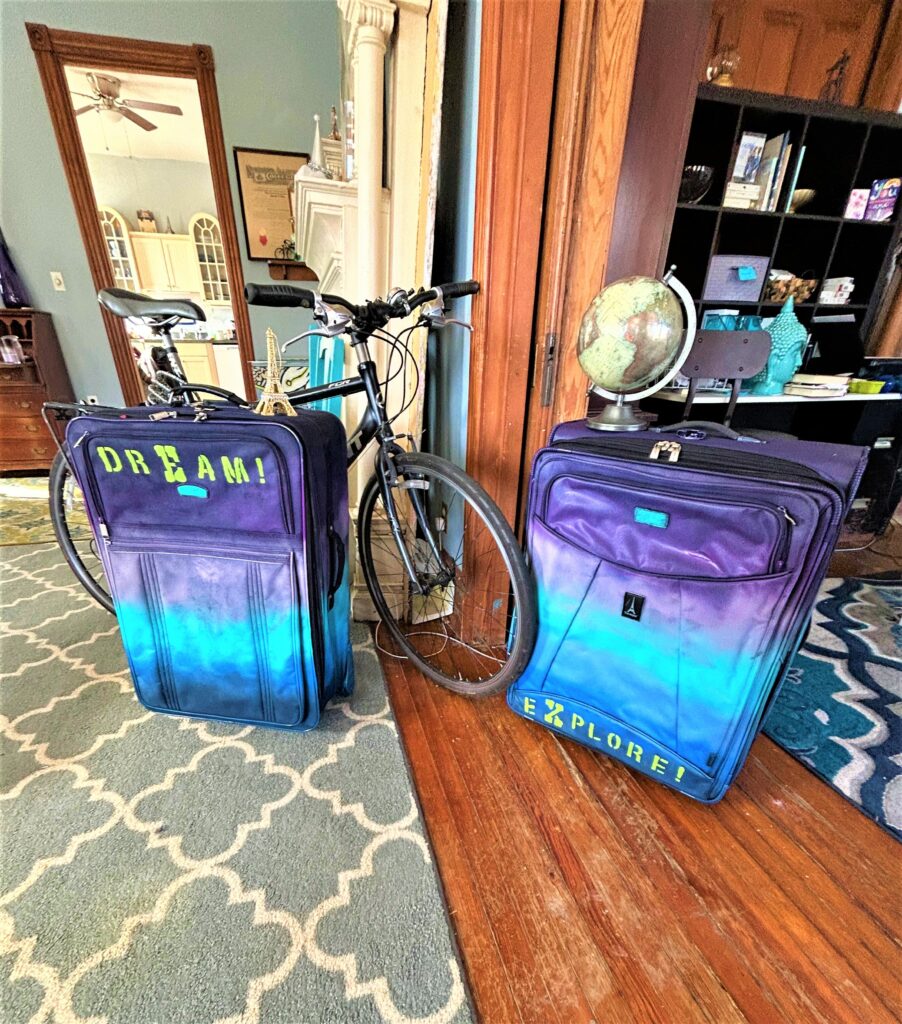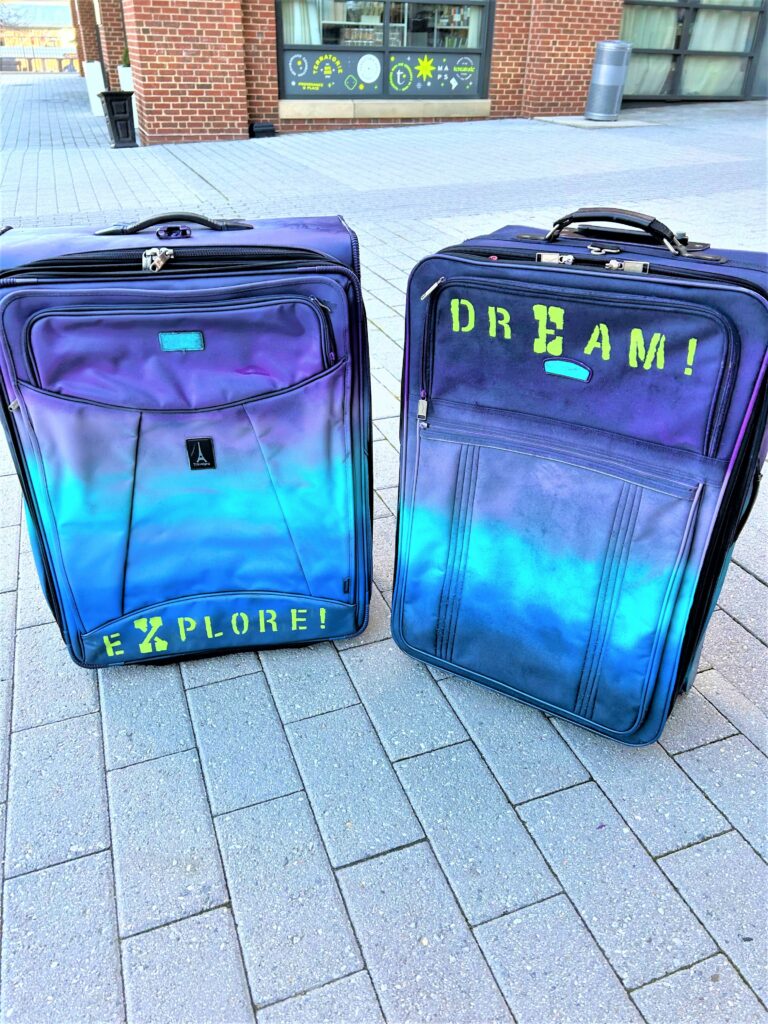 Items needed:
· Suitcases
· Spray paints in blue and purple tones
· Painter's tape
· Drop cloth
· Stencil
· Stencil stamper
· Bright green wall or craft paint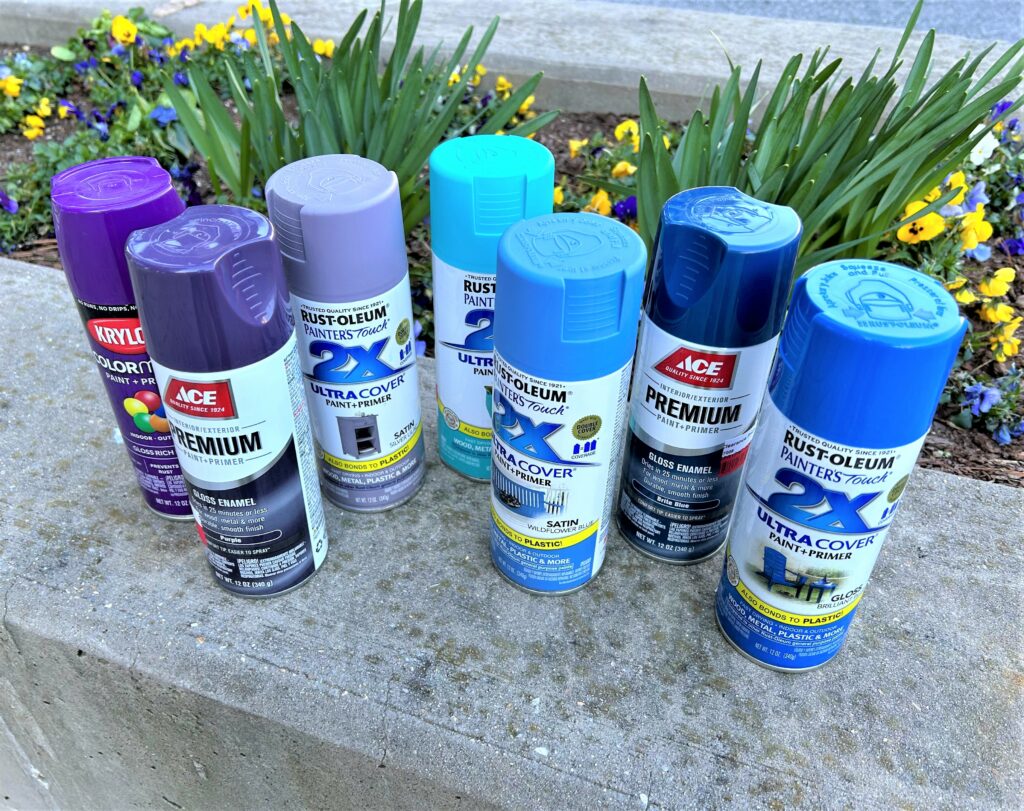 1. Map out your trip to find your good at Goodwill
With all the beautiful places in the world to see and explore, one might think that our travel accessories, luggage, and bags would be more reflective of what we will see.  While you can find fun and colorful suitcases for a pretty penny, it seems like the most affordable ones are found in dark colors or in generic tones to appeal to the masses.  
Thankfully, Goodwill usually has a wide array of luggage options, so be intentional by picking up a pair in the same color family.   
I was seeking two large ones for an upcoming vacation and found one in black and another in a dark navy blue.  Both had lots of pockets and places to stash items, along with the desired wheels and long handles.  
When I saw one with an Eiffel Tower as part of its logo, I knew I had hit the luggage jackpot!
Expert Tip:
Based on lessons learned from this project, select suitcases with a hard surface or a smoother finish.  One of the suitcases featured in this blog had a canvas outer shell that didn't take the paint, as well as one with a flatter texture.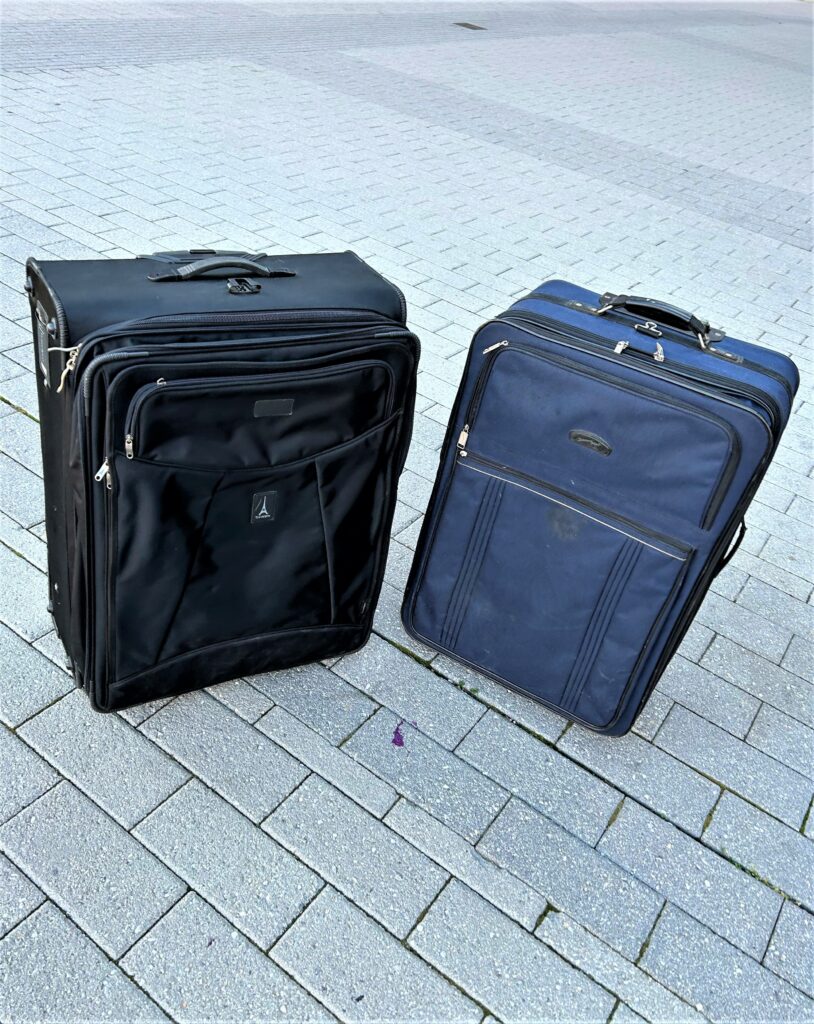 2. Protect parts with painter's tape
Keep spray paint off your suitcase's big zippers by covering them with painter's tape. Protect your handles, too, by applying painter's tape to them. Are there other interesting details or labels you want to keep intact? Hit them with the tape, too.
3. Spray on the spectacular
Place your suitcases outside, if possible, or in a well-ventilated space and on a drop cloth.  The final look I wanted was a blending and flowing of one color to the next, a design process referred to as "ombre," which is eye-catching and easy to do with spray paints.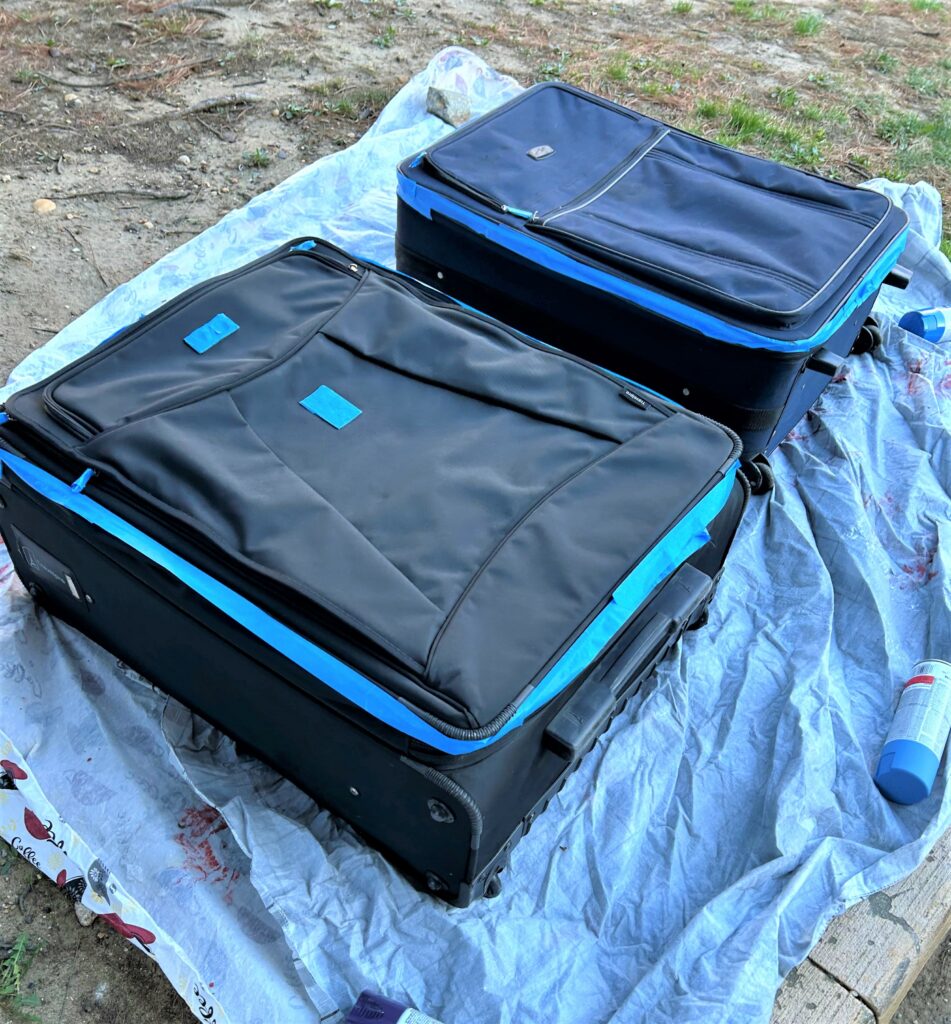 Following my approach, start with a dark blue and apply a light coat on the bottom, then move to a lighter tone of blue and add another stripe of it overlapping the darker first layer.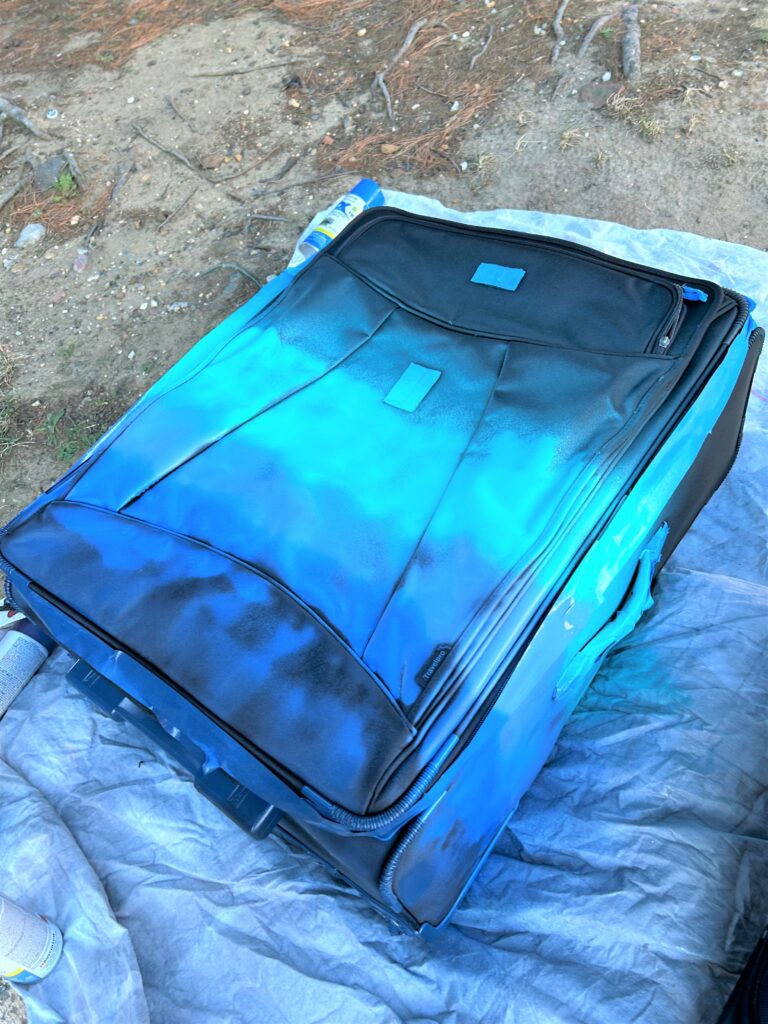 A brighter blue and then teal was sprayed on, too, blending on top of the previous color.  A light purple followed by a plum tone and a deep purple topped off the design and flowing look.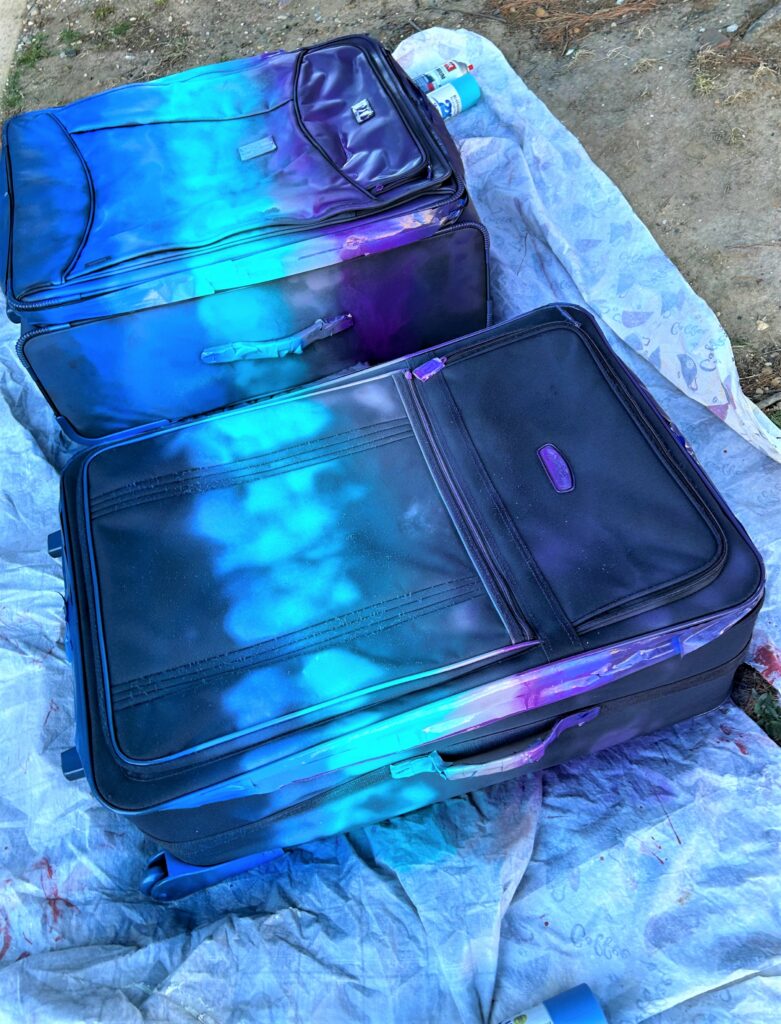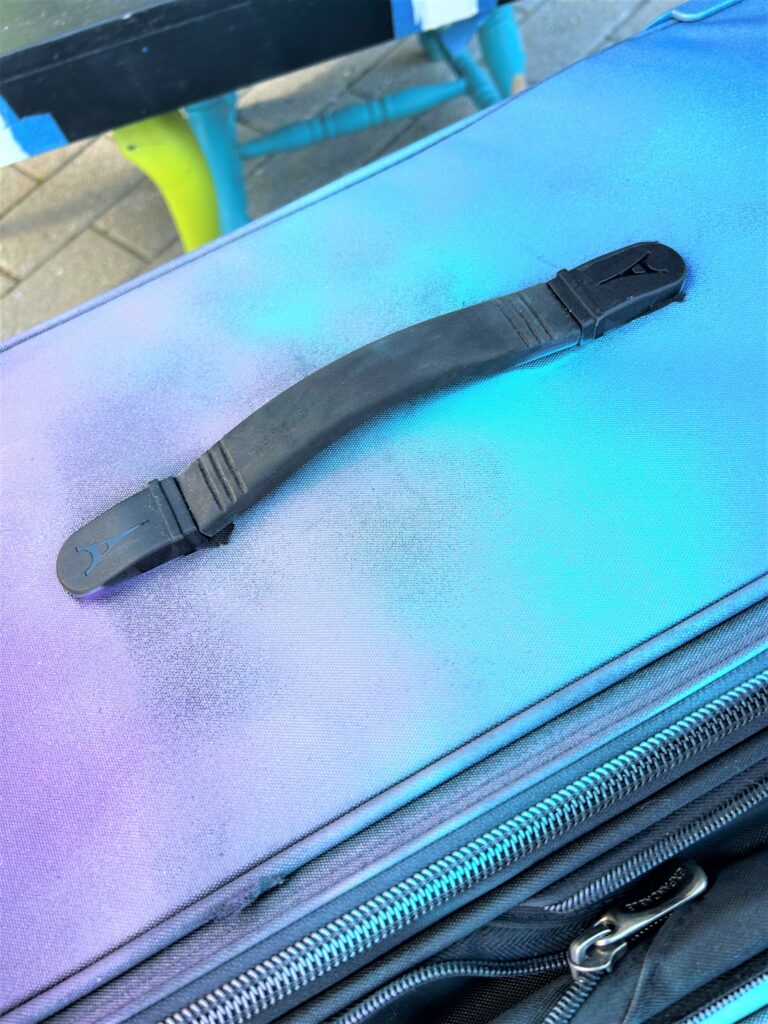 Let your suitcase dry and return to it and add another layer or two on top, again overlapping and blending.  Stand your suitcase up and hit the back side, too, with a couple of rounds of sprays in various tones.  After the paint has dried, remove the painter's tape.
4. Stencils on some inspiration
Take your ombre-toned, painted suitcases to the next level by using stencils to add messages or words.  A bright, green apple green was applied with a small foam stamp brush with stencils that spelled out "Dream!" and "Explore!"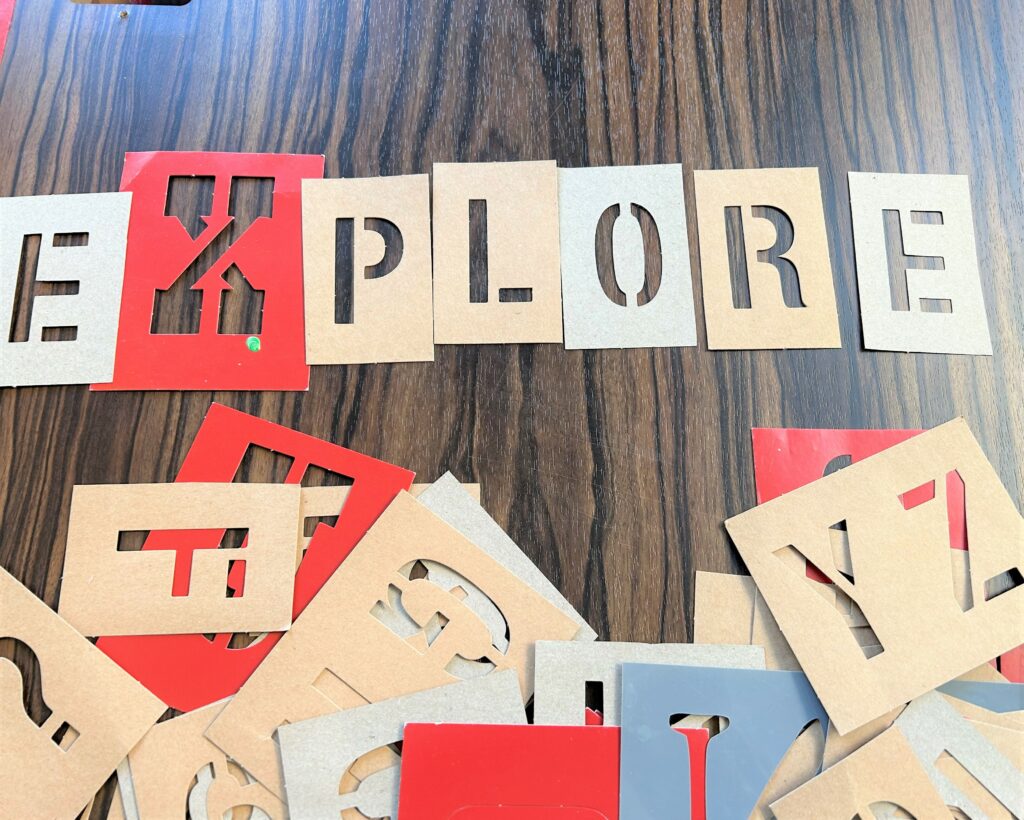 This colorful pop of color and the messages made me smile with anticipation for my upcoming travels.   Other words you might consider are "Fun," "Adventure," "Journey," or "See."  What words will you add to your painted suitcases to make them truly yours?
Remove the stencils and, "Viola!" You now have a totally special suitcase to ensure you travel in style!
Thank you to Finding Your Good for helping to make our daily lives a true journey of transformation!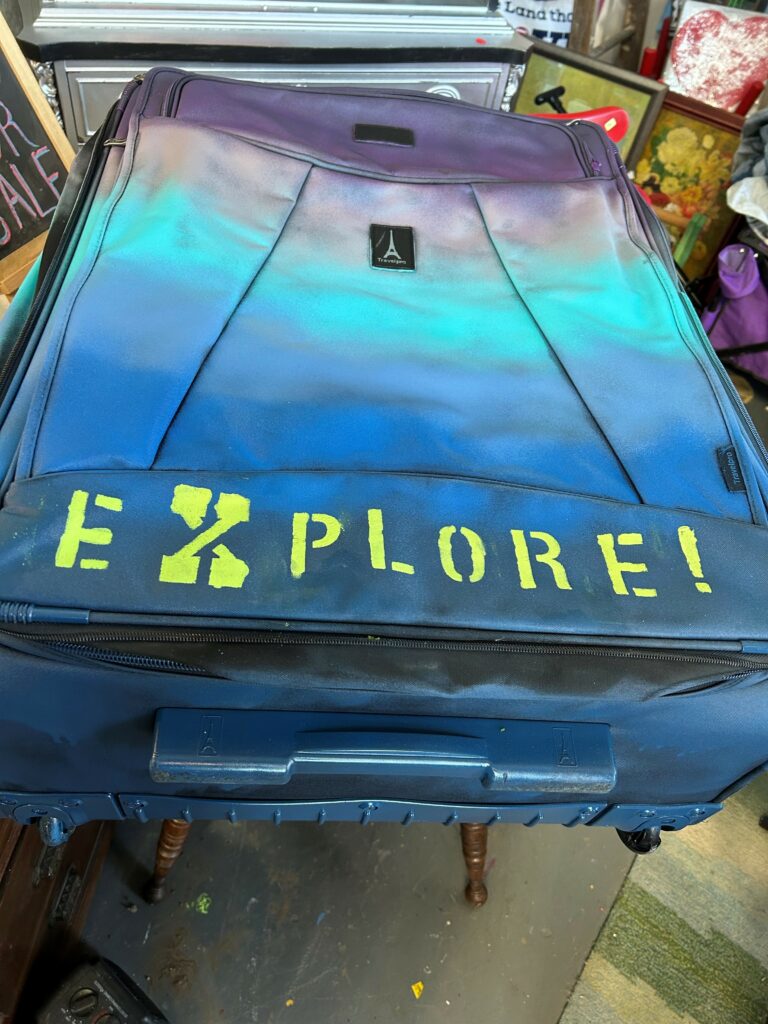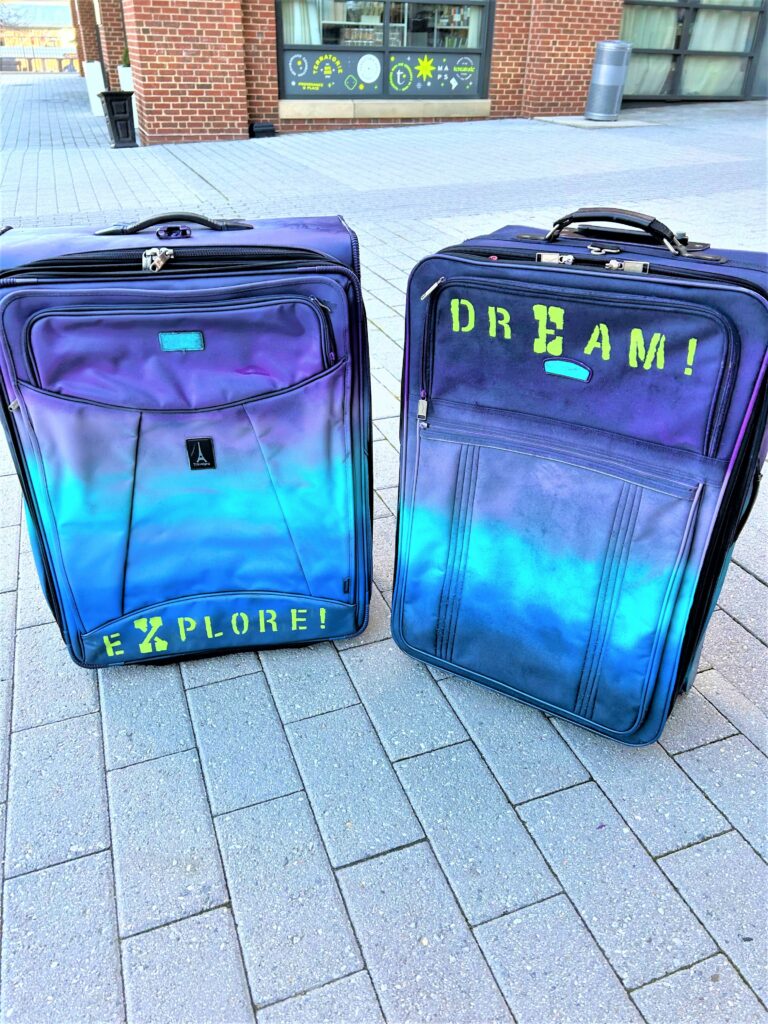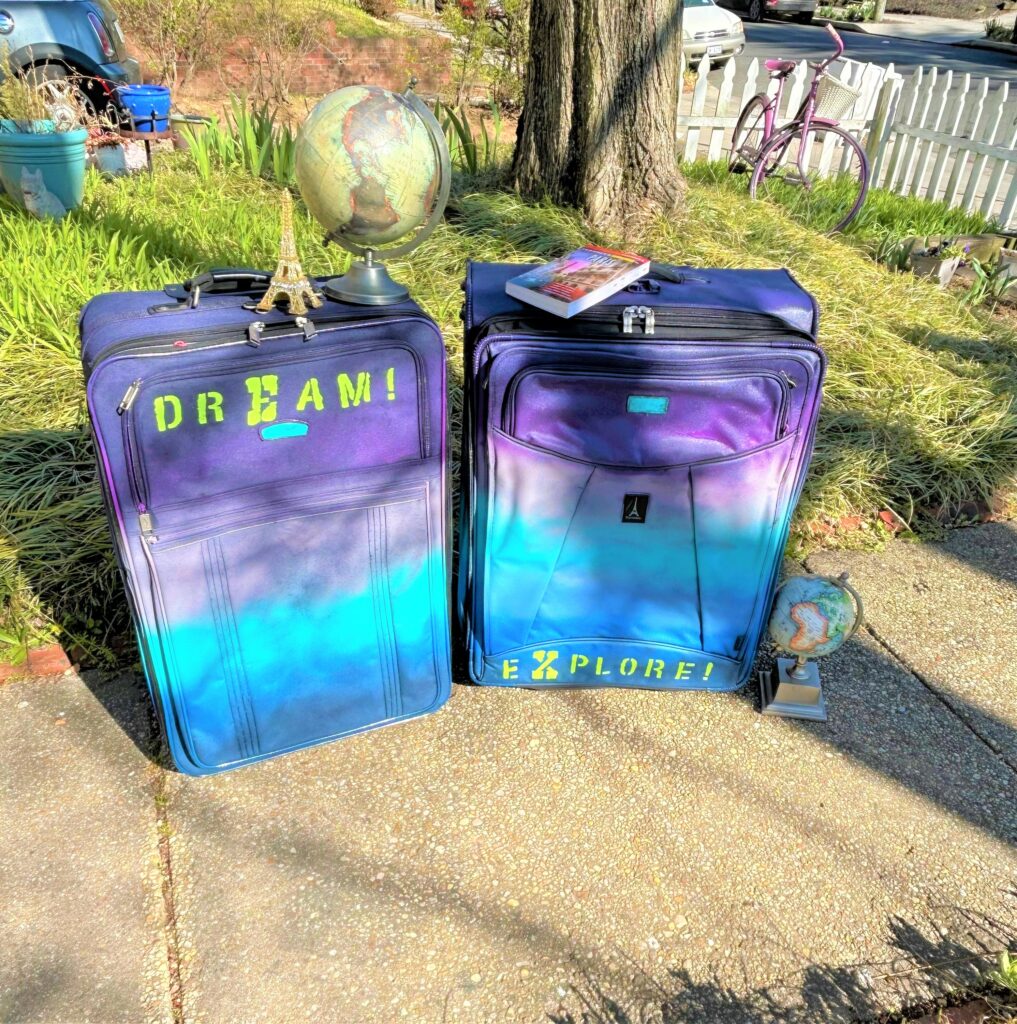 Similar Reads: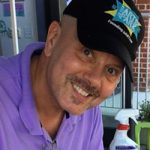 Tim Kime
Artist, Motivational Speaker, Life Coach
Tim Kime is an artist, life coach, and connector. He is the President of Kime Leadership Associates, offering executive coaching, meeting facilitating, and motivational speaking. He is also the Chief Creative Force of Transformation Junkies, which upcycles furniture and other household items into functional works of art. He combined his two passions—unleashing the potential in people and transforming items with the launch of the Art of Possibilities Workshops. These workshops are part upcycling, part dreaming, and part goal setting.