We all have heard those words of wisdom, "When one door closes, another opens."  It is so true in so many ways.  Inspired by my recent move from one studio to a new one (and to be featured in an upcoming blog here),  I wanted to bring those wise words into fruition by giving an old door a new purpose.   
Doors are universal and timeless. With that in mind, here's a relatively simple DIY project that will make you want to make a grand entrance with it. Transform a door into welcome station, perfect for your foyer to greet guests and family.
Supplies:
1. Old wooden door
2. Shelving brackets
3. Scrap wood
4. Paint, white & black
5. Paint brushes
6. Scraper
7. Sanding block
8. Drill
9. Screwdriver
10. Screws
1. Create a clean slate
To get your old wooden door ready for its transformation and new life, scrape away any loose or peeling paint.
Sand rough edges with your medium to heavy grade sanding block. This step can be messy so do it on a drop cloth or place that you won't mind it getting little dusty or dirty.
Once done, brush it off to remove the debris then use a damp rag to get it clear and clean. And now the transformation begins!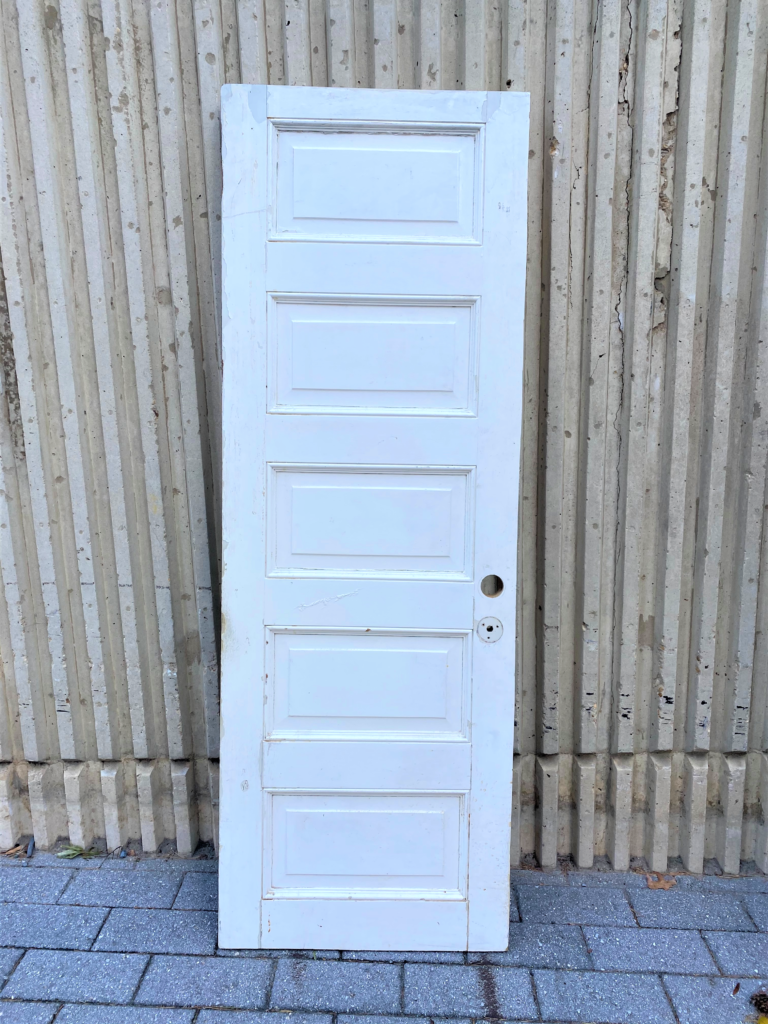 2. Paint on an "Ombre" look
While a solid coat of fresh paint would brighten up your door, consider an Ombre technique. Ombre is having tones of color that shade into each other, graduating from light to dark. Start at the top and work your way down. For my piece, I used a bright while that I painted solidly on the top section then blended light gray tones, adding more black to them making the shading darker as I went down.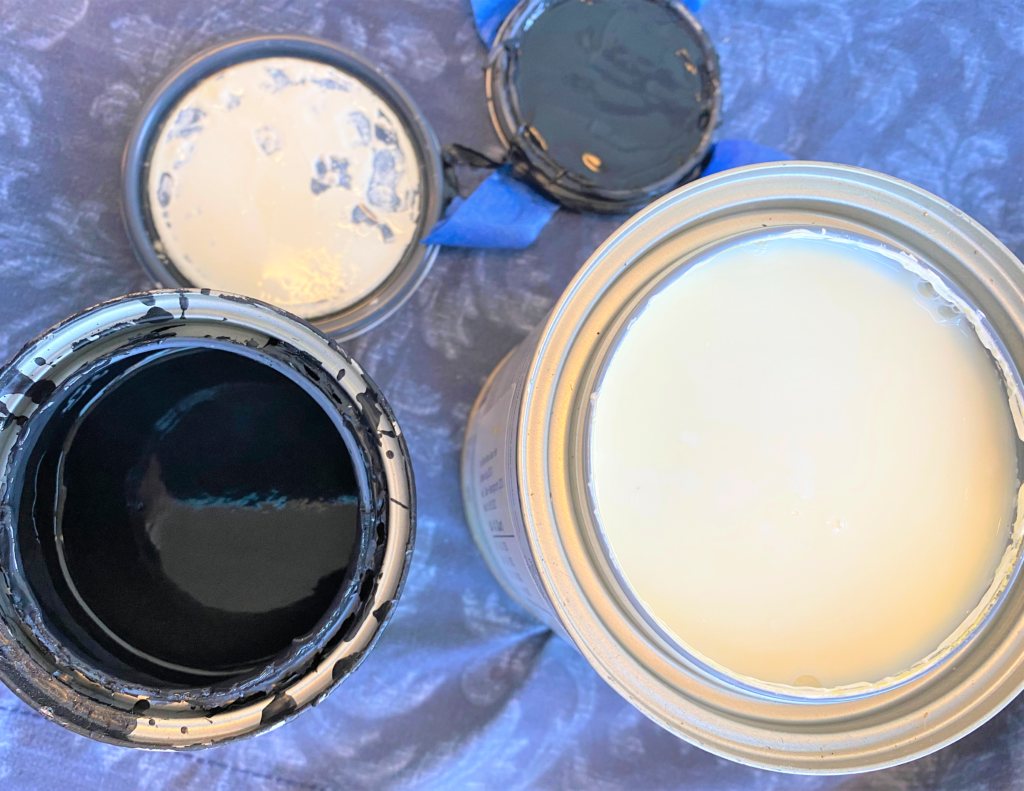 While I blended the tones right on the door, another option would be to pre-mix your paint tones in plastic cups with the varying tones from light to dark. Paint them on then overlap them so they blend together. Based on the door, you might be a little challenged—but never stopped—by the various panels and edges. A flat door would work very well with this technique.
As you work on this project, be sure to paint the door's sides so that they blend in as well. Let your door dry well before the next steps.

Expert tip: Don't over think this step. Have fun moving the paint around and don't aim for perfection. Go back and add a little more of one color over the next so the shading looks gradual. While the white and black look so great in any space and always feels contemporary, you could do shades of your favorite color. A dark blue to a very light blue would look very beachy or even like the sky. What color inspires you?
3. Add a shelf and coat hooks
Your newly painted Ombre colored door now looks cool and could truly stand alone as a piece of art. However, now it's time to make it functional, too.
Measure and cut a piece of wood for your shelf then secure the brackets to it. I scored when I found an old dresser which had a top that was the perfect length and had beveled edges giving it a finished look. I removed it and took it home.
It was too wide, so I used my saw to cut off several inches to slim it down and fit better on the brackets.
After a fresh coat of white paint, I used my drill, screwdriver and screws to secure the brackets to the piece of wood then attached it all to the door. I also loved that the brackets are black – so they matched and had some pretty curvy details.
Add coat hooks below your shelf to give it a place to hold jackets, hats and other items. Keeping with the color scheme, I used silver hooks.
Again, use your handy drill, screwdriver and matching screws to put them in their place.
4. Put in place and accessorize
Place your welcome station by your front door and add items to greet your family and guests. This also could be positioned in your kitchen to hold cookbooks, dish towels and potholders.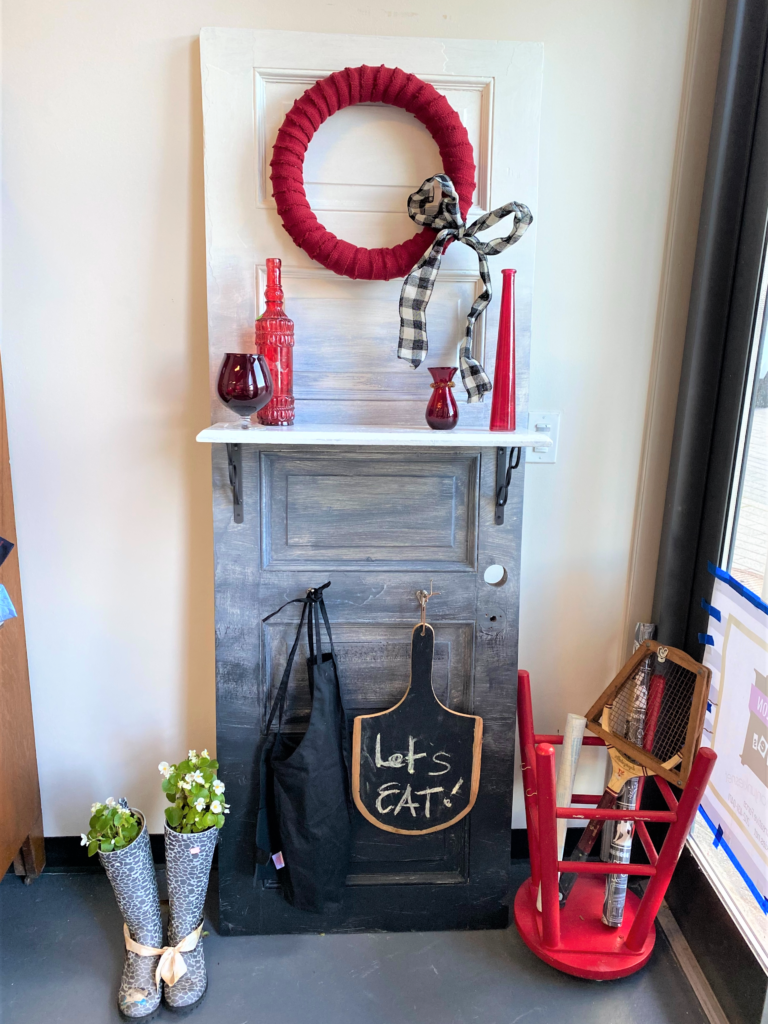 Or put this in your kid's room to hold some toys and their PJs. Wherever it calls home, it will certainly be an inviting, friendly addition to the space.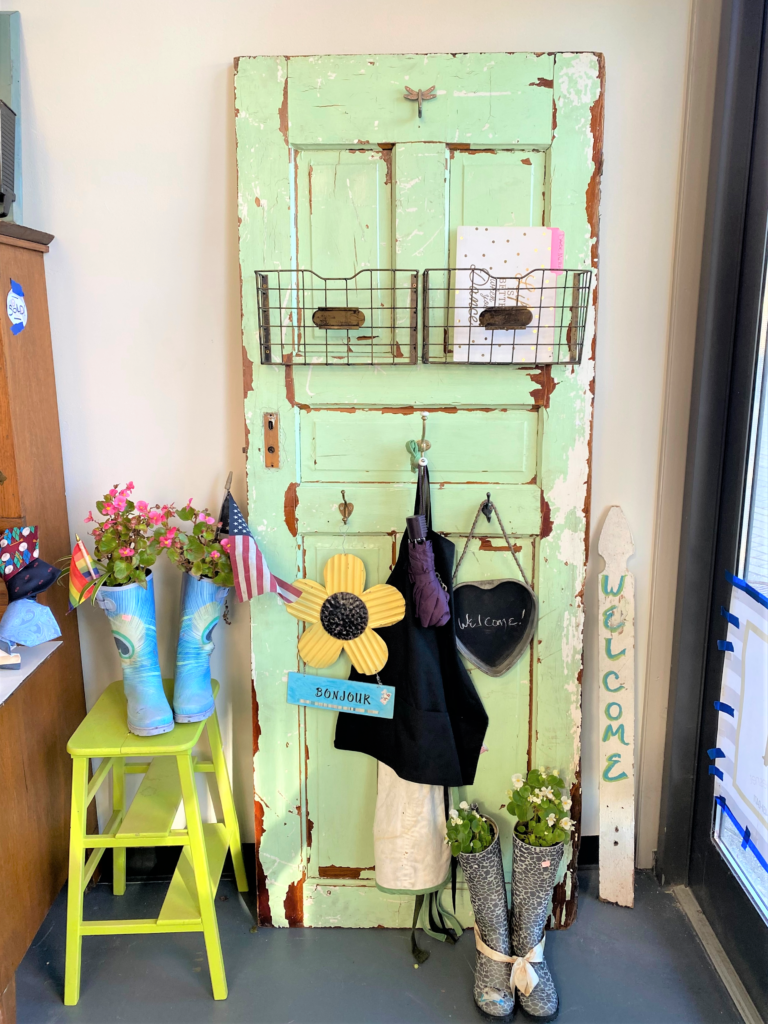 BONUS: Other repurposed door ideas
Make an old door a place to hold file folders or mail by adding wire or metal bins.
You could add a mirror then cover the door with smaller, teacup hooks to hold jewelry and other fashionable accessories.
Paint a cupboard door with chalk board paint so it becomes a message board.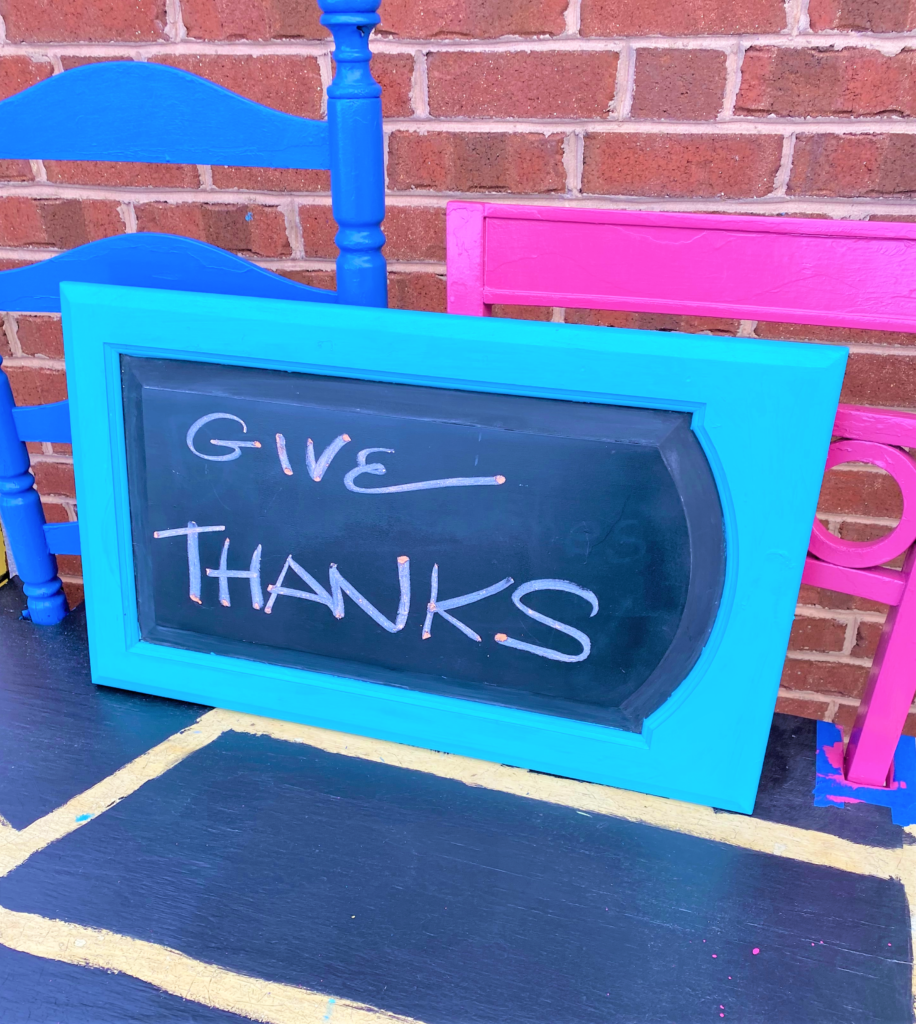 What are your ideas to give an old door a new life and purpose? Share them with us so we open ourselves to some new options, too!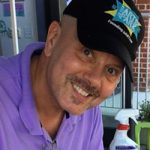 Tim Kime
Artist, Motivational Speaker, Life Coach
Tim Kime is an artist, life coach, connector. He is President of Kime Leadership Associates offering executive coaching, meeting facilitating and motivational speaking. He is also Chief Creative Force of Transformation Junkies which upcycles furniture and other household items into functional works of art. He combined his two passions—unleashing the potential in people and transforming items with the launch of the Art of Possibilities Workshops. These workshops are part upcycling, part dreaming, part goal setting.