I could begin each post with how I can't believe how much I love thrifting. It often seems like the exact item that you desire suddenly appears. This happened recently and it feels like Christmas each time.
A few weeks ago, I was browsing the Sterling, VA location and stumbled upon the best find to-date.
It was a floral printed chair with a tulip back in perfect condition. What makes this chair even more special is that I have been looking for a printed chair to complete my living room area for close to a year. I didn't know exactly what it would look like, but I would know it when I found it.
The chair was a steal for $35.00! There were no rips or damage – it was absolutely perfect. I quickly took the ticket to the front to purchase and drove to the rear of the store to pick up my beauty. I had to have it.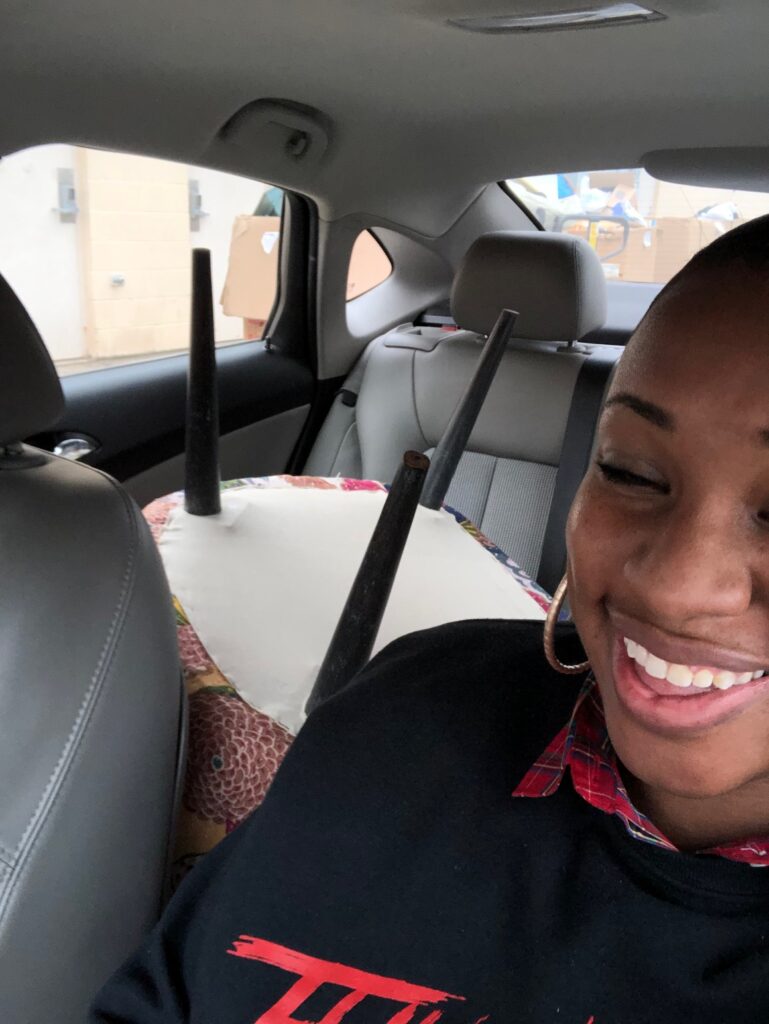 My house is just as eclectic as my personal style and there is no clear theme to my décor. I don't play by trend rules.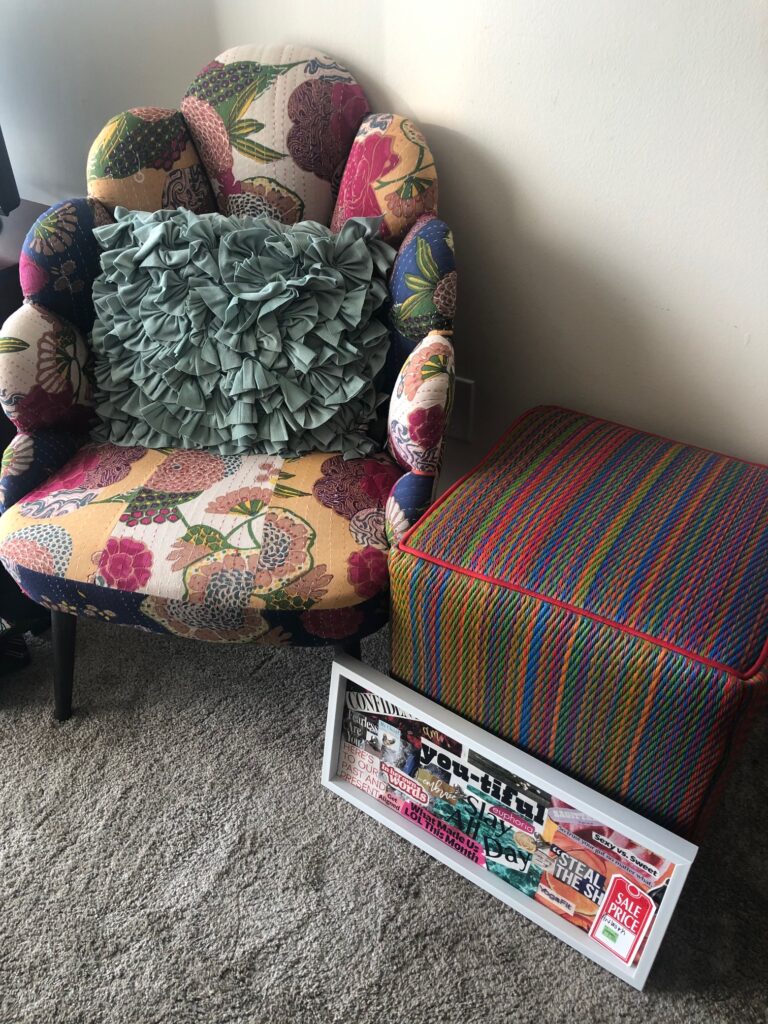 I placed the chair under a custom painting from a local DC artist and paired it with a woven ottoman. Even though the items are different, they compliment each other perfectly.
Don't give up on your thrift wish list because your next trip to Goodwill can be your big hit!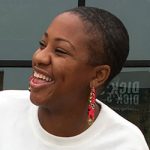 Amber Mixson
Fashion/Lifestyle Blogger
Amber is a 
fashion-blogging
 foodie and Instagram influencer with a passion for thrift store shopping. Her blog Eat N Style details her flair for cooking up not only tasty treats but inspired outfits as well. She has a passion for her community and is proud to serve others with her gifts. Follow her on Instagram (@eatnstyleblog) for more stylish tips and culinary adventures.