The Fairfax, VA Goodwill is a bit of a drive from where I live, however, it's always worth the trip. The store is bright, the racks are packed, and Goodwill's employees are incredibly friendly and welcoming. We even held our Podcast Launch Party at this location because of its excellent assortment. I myself have also scored some great vintage pieces at this spot throughout the years including this robe.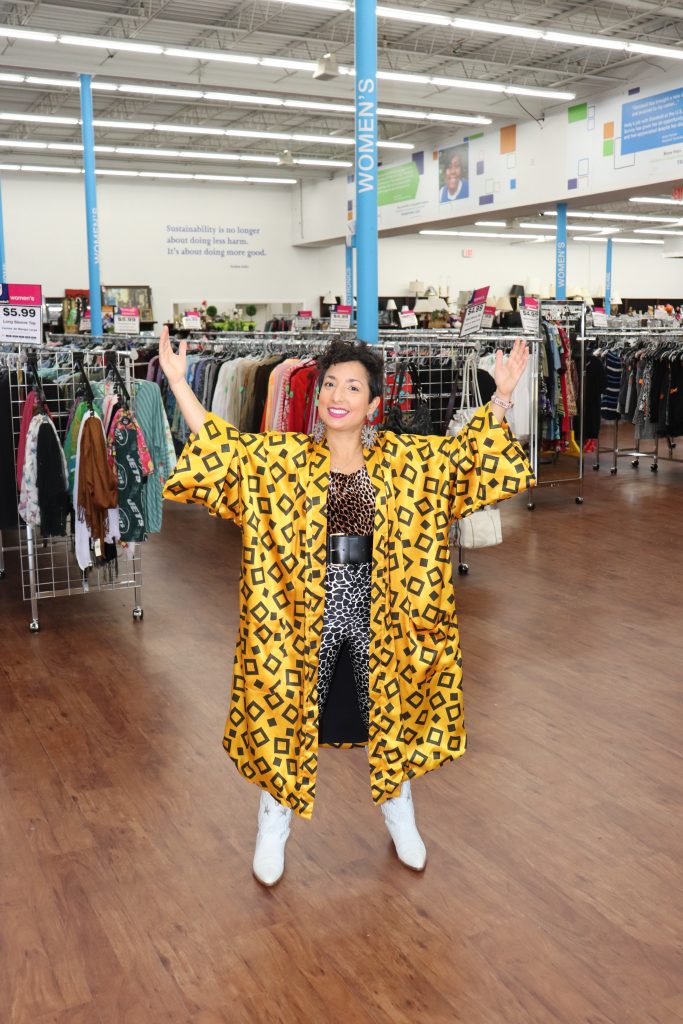 Thrifting, undoubtedly, can make one hungry. Flipping through the racks, scouring the housewares shelves….it can get exhausting! After a productive thrifting trip, the stomach rumbles can be quite loud and distracting. So today, I bring you a quick list of vegan-friendly places for you to try by yourself or with friends for a little after-thrift noshing. These locations have quite a variety of sweet and savory offerings for individuals of all types of eating needs and preferences.
Dulce Crepes: 11217F Lee Highway, Fairfax VA 22030
This local creperie is about a ten-minute drive from Goodwill. Stop by this local gem for sweet and/or savory crepes, smoothies, and coffee. They have TONS of vegan options, making this the perfect place for everyone to enjoy. They even have vegan ice cream too!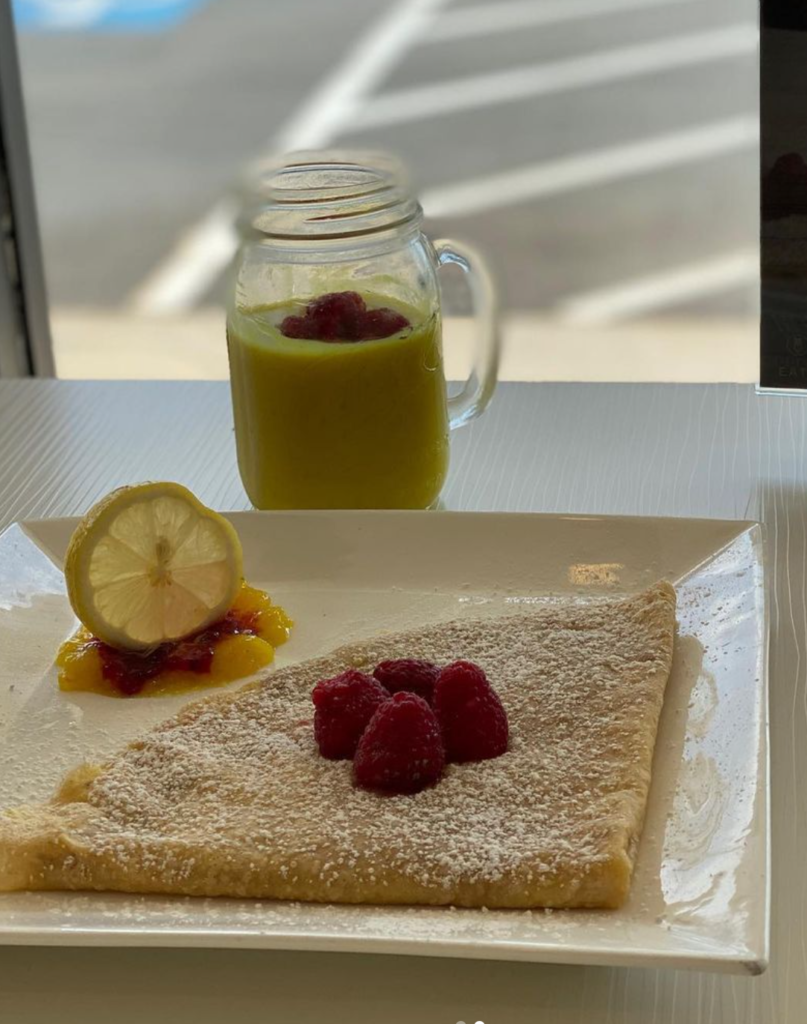 2. Epicure Cafe: 11104 Lee Hwy., Fairfax, VA 22030
This spot's website perfectly describes them, "Epicure is a family-owned and collectively-led arts space, restaurant and lounge in Fairfax, VA. We are home to a vibrant and affirming creative community spanning the greater DC Metro area, rooted in a culture of inclusivity, respect and kindness that cultivates learning, invites vulnerability, and waters the seeds of artistic growth. Epicure's menu features beer, wine, specialty cocktails and mediterranean dishes with a modern twist, as well as gourmet pizza offerings – with many options for our vegetarian, vegan and gluten-free friends. Epicure's stage showcases the talents of emerging and established musicians, poets, storytellers, visual and culinary artists alike."
Vegan menu options include falafel "meatball," and barbecue cauliflower.
They're about a nine-minute drive from Goodwill too!
3. Woodlands Pure Vegetarian Indian Cuisine: 4078 Jermantown Rd,
Fairfax, VA 22030
About a ten-minute drive from Goodwill, Woodlands is known for authentic, Vegetarian South Indian Cuisine. They have been serving the community for over a decade! For those who are vegan, this place offers a separate vegan menu.