Fashionistas, after I came back from my trip to NYC the other week, I was itching to rock some of my newly acquired Goodwill finds from the Manhattan
store
.

During my trip, I scored multiple contemporary finds including this vintage-inspired wrap blouse that would have easily cost at least $30 full retail. I could have styled this top in many ways (for example pairing it with jeans or a yellow skirt) but the item from my closet that made for the most interesting match was this pair of newly-purchased watercolor silk pants.
You should know my pattern mixing obsession well by now, so it only made sense to style these contrasted prints with one another.
In my opinion, stripes are usually an easy pattern to mix with other prints. As a result of its timeless nature, stripes are almost like rocking a neutral. Also, the blue in both the top and pants create a bold, stylish union drawing one's eye to the ensemble.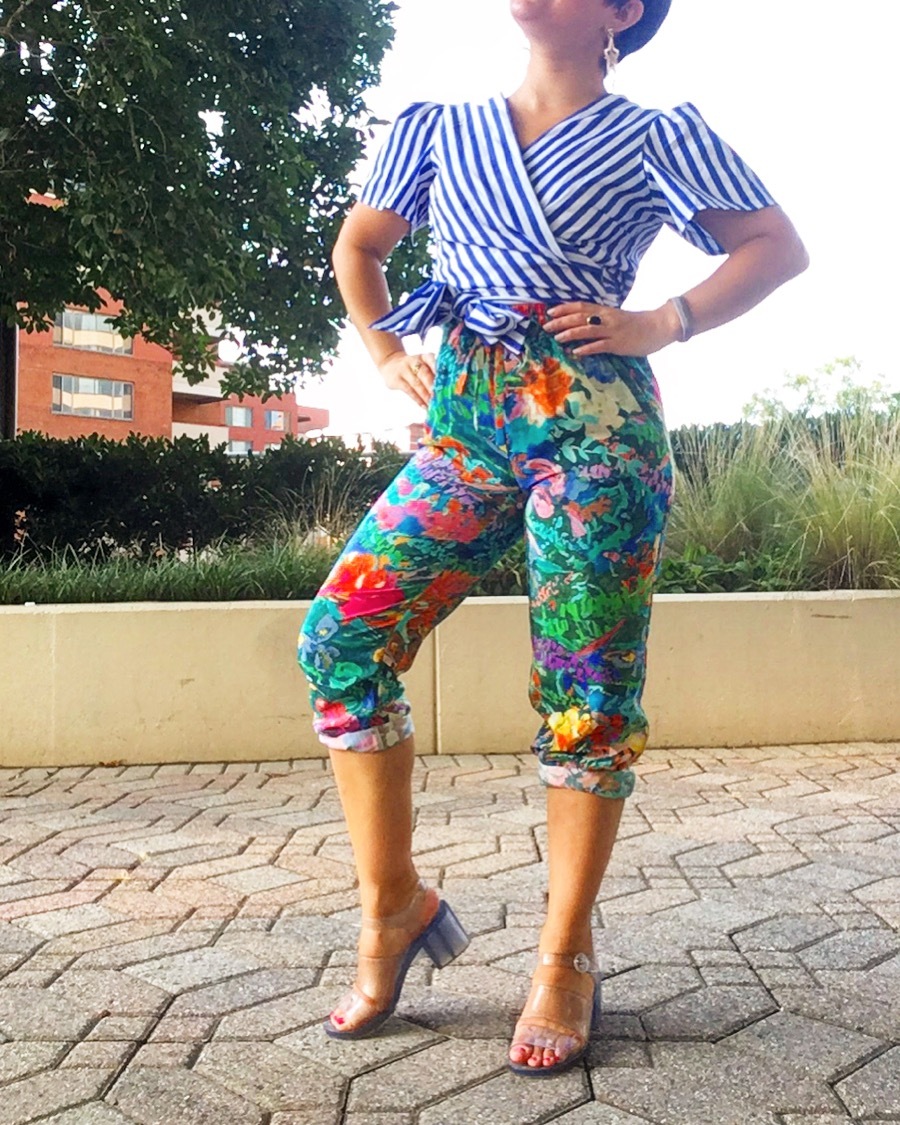 To further tie this look together, I threw on some gold jewelry and my favorite footwear of the season: my platform jelly sandals.
Because my top and pants were so bold, I opted to keep it low key for my accessories. If I had gone glitzy with my earrings and shoes, I'm afraid I would have taken the attention away from the daring mix of patterns.
Curious to know more about the components in my summer look? My outfit consisted of the following:
Striped Top: Goodwill in Manhattan
Watercolor Pants: Amanda Uprichard, secondhand
Shoes: American Apparel, secondhand
Outfit total (Goodwill items): $8
How have you been mixing your prints and colors this summer, fashionistas?