If you follow my musings about fashion here at the DC Goodwill Fashionista, you're probably well aware that I turn to the racks of Goodwill to stock my work wardrobe with classic and trendy pieces for the office. Undeniably, my favorite work-wear pieces to purchase at Goodwill are dresses. Not only because they're only $8.99 (and often times I can score them for $4.50 on sale!), but more importantly because they are effortless. When I snag a professional dress, I don't have to think about anything besides a pair of shoes and a couple pieces of jewelry.
Upon on my recent work-wear dress score, I started thinking about something. Often times, women's suiting is structured and lined with stuffy polyester. Invisible zippers and crisp hemlines make for a neat and professional appearance but they certainly don't always give way to the natural curves of my womanly shape. Tailored suit pieces are some of my favorite things to wear to work but I'd be lying if I said they were comfortable.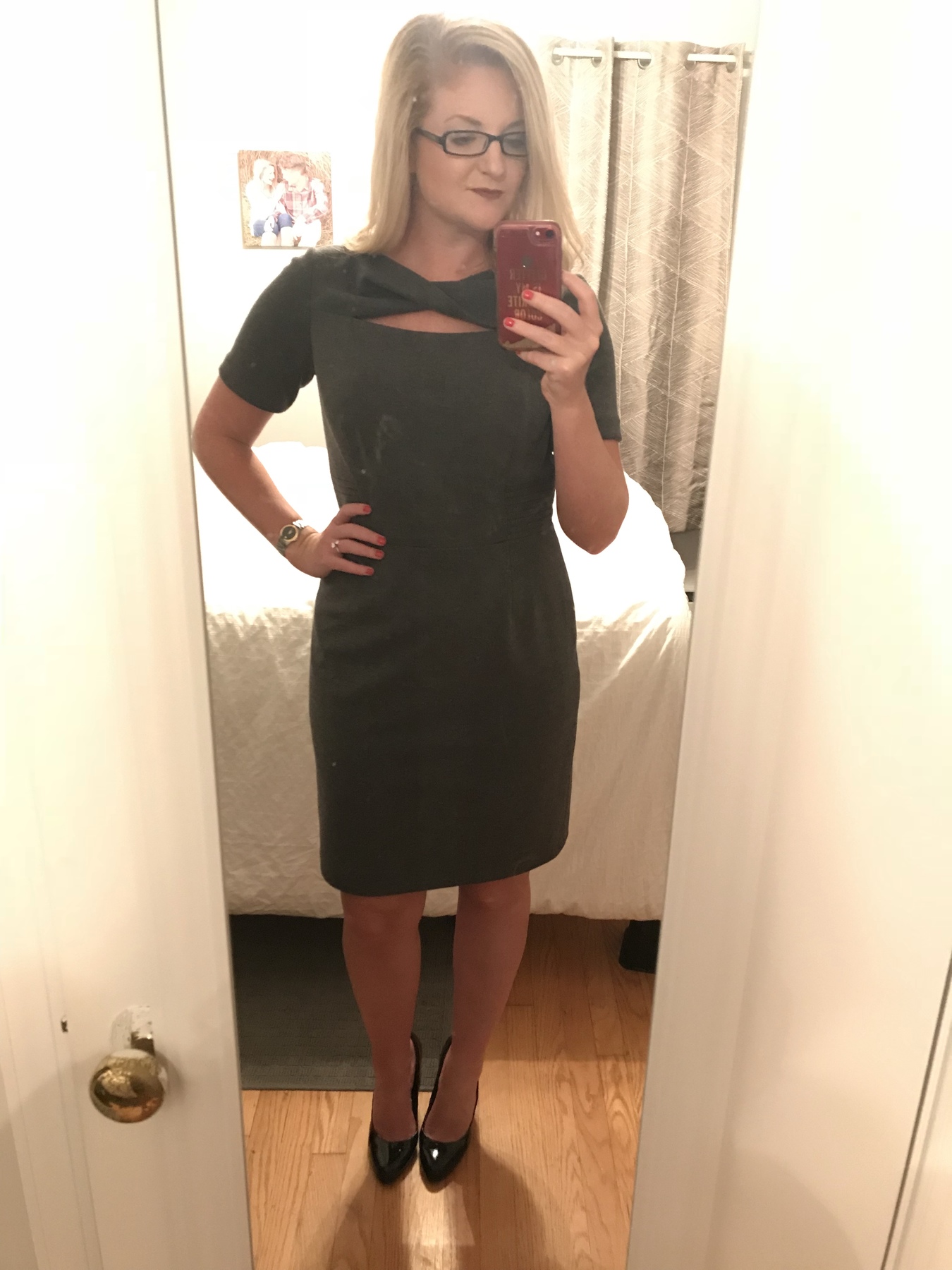 I picked up a fantastic office staple recently at Columbia Pike Goodwill and it sparked a true workplace fashion revelation. Ponte (pronounced pon-tee) knit is the most underrated fabric for the office! So what exactly is ponte? It's a combination of rayon, polyester, and spandex (yes, spandex for work!) that features a "double-knit" which makes it smooth on both sides and durable, too. Ponte holds its shape because the fabric is tightly woven and it doesn't leave any room for an accidental see-through situation. It travels well, hardly wrinkles, doesn't fade and is the ultimate comfortable fabric for my gals that don't have time to have their circulation cut off by tight office wear.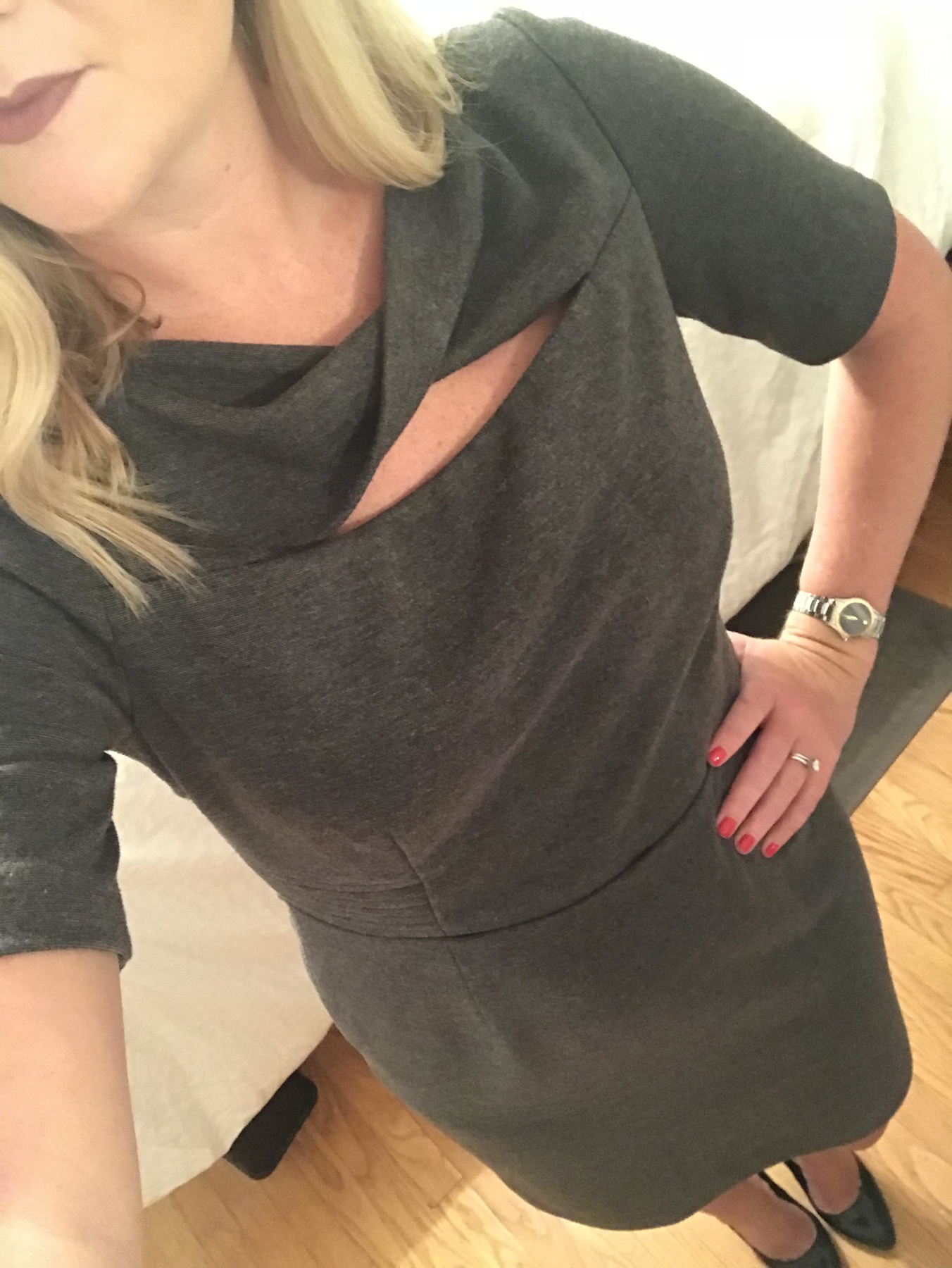 What was the epiphany sparking piece that made me realize this? Ah! It was a beautiful Antonio Melani dress that only cost me $8.99. The dress is a perfect piece for the office. A dark gray, modest length, with a fun neckline – but most importantly, it's ponte knit!
Karen Wathen is a young professional and self-proclaimed "thriftanista." Her passion for fashion and her savvy spending habits make shopping second-hand one of her favorite hobbies. Wearing many (frugal and fashionable!) hats, Karen is a highly caffeinated Special Olympics coach, passionate community volunteer, amateur foodie, farm dweller, newlywed, and cheap wine connoisseur. When she isn't scavenging the racks at DC Goodwill stores, you can find her barefoot in her kitchen, blasting country music and cooking up locally sourced foods from her Southern Maryland community. Follow her on Instagram (@k_wattt) for a peek into her savvy life!