"I want to travel the world." – Lakii, Artist, Goodwill Excel Center Student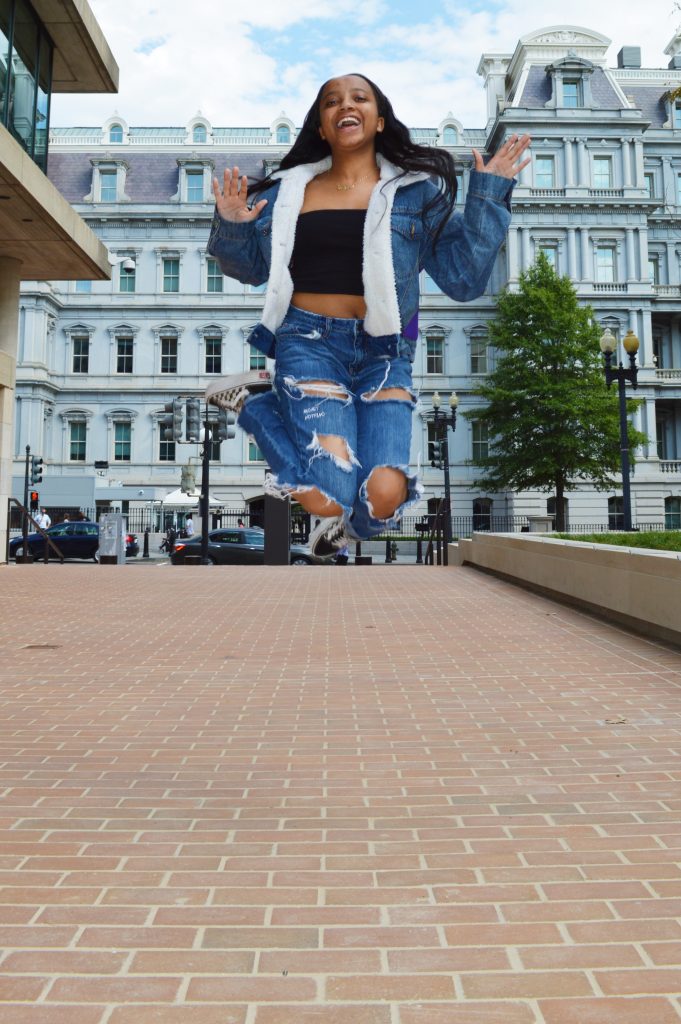 Lakii, an artist and student at the Goodwill Excel Center, is a DC native, but has hopes to eventually leave the city and visit countries like Africa.
Besides having a hunger for exploration, Lakii has a passion for the arts, specifically painting.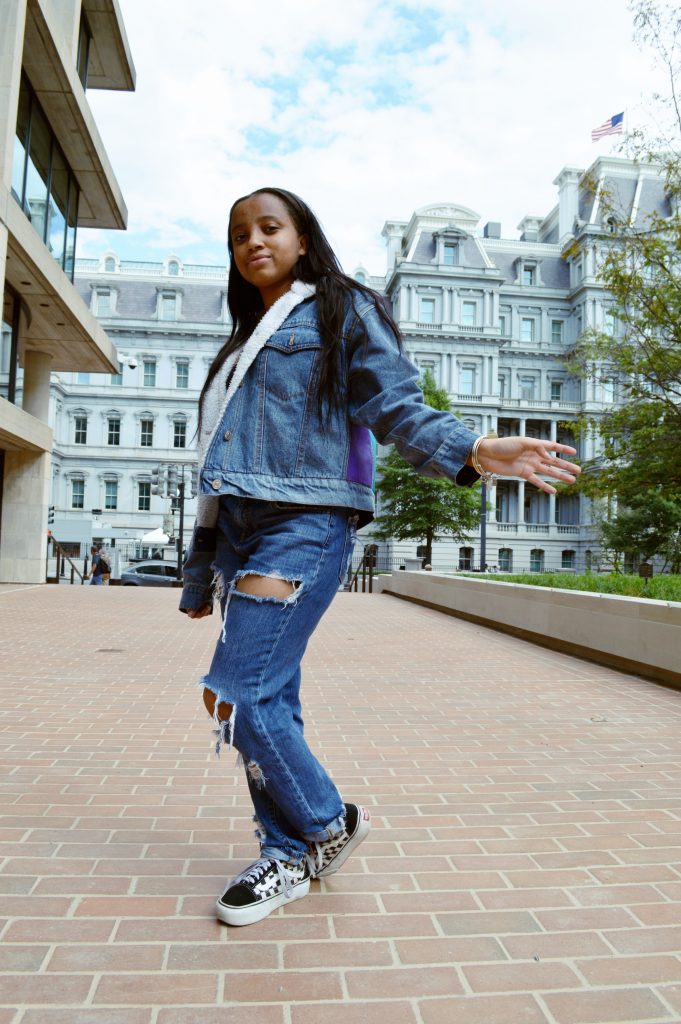 When walking through the Goodwill Excel Center, you can instantly spot Lakii – rocking some of her one-of-a-kind painting denim jackets or pants.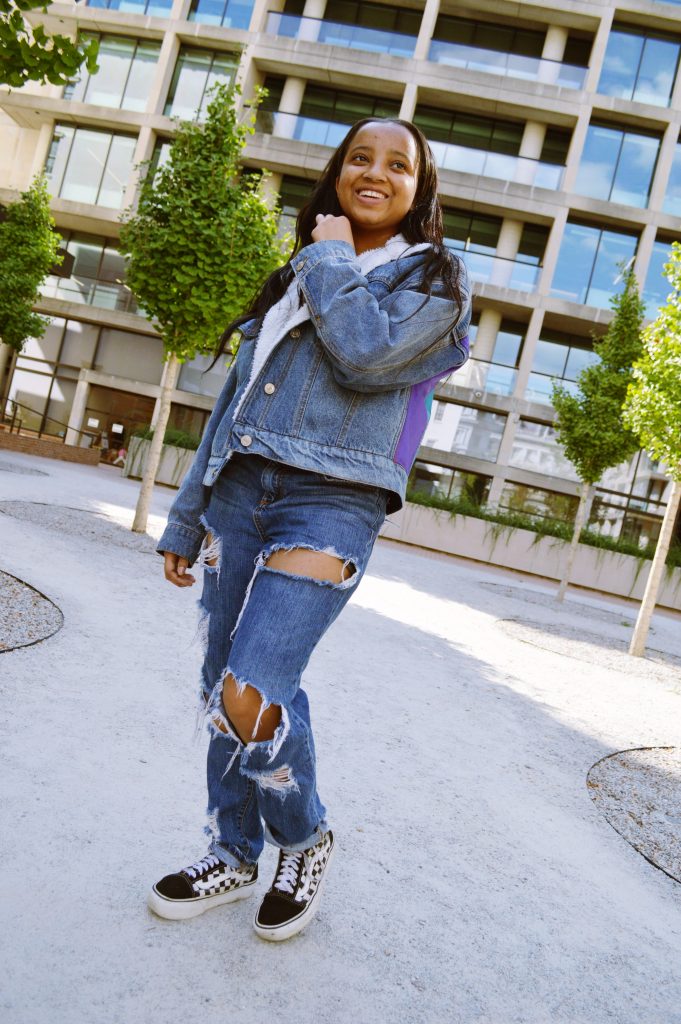 Her creations are inspired by her love of color and figures in the media. On all of her upcycles, she uses bright acrylic paint, fabric paint and marker to capture her imagination.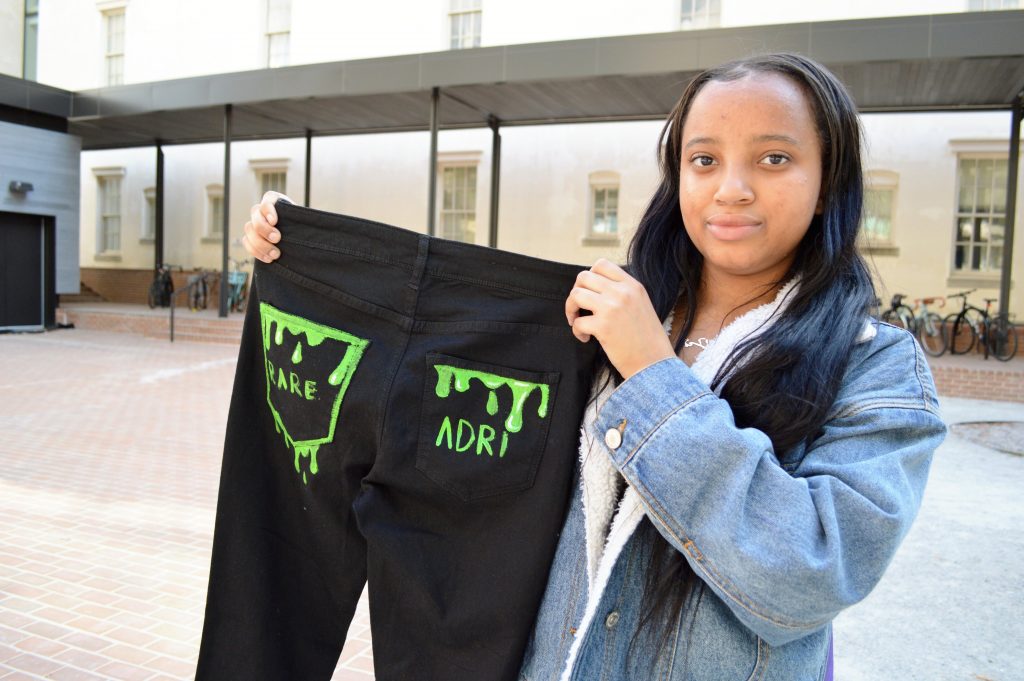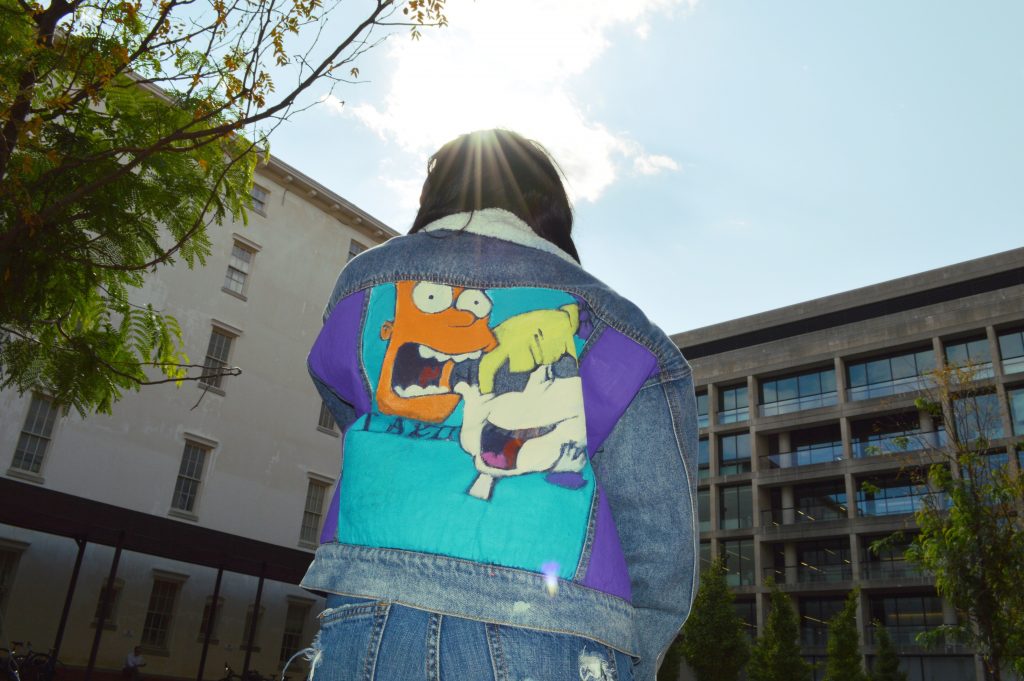 You might think that her creations are traced off of something, but no, they're free-hand!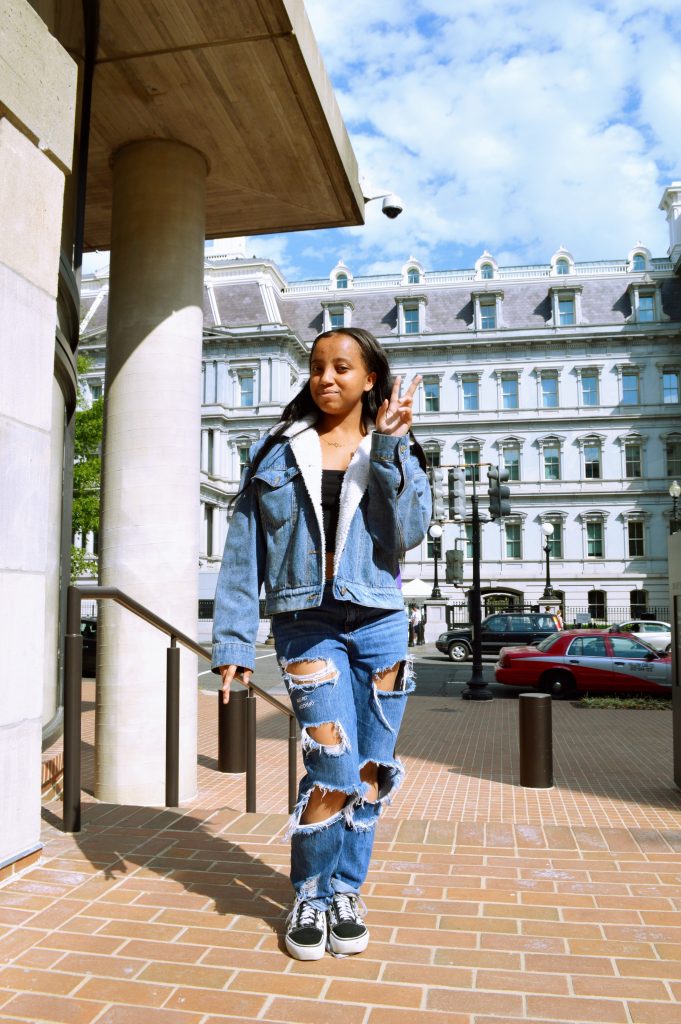 Although Lakii wears her art, she is not afraid of a challenge, such as painting a large scale mural. In fact, she was selected to paint a mural at her previous school last year.
Murals can take a long time to create – so Lakii often also explores drawing on paper and painting on canvas too.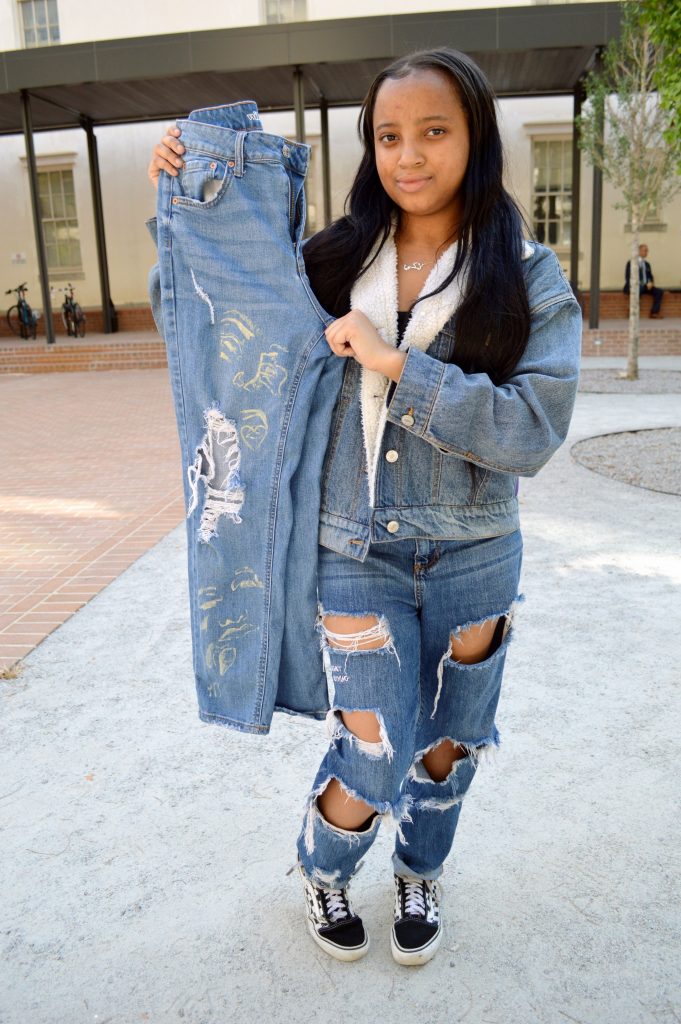 "I like to look at something outdoors. If I like a picture, I'll go with it."
Lakii's magic typically happens at home. So that she can focus on the creation at-hand, she avoids imposing any distractions such as music or guests in her space.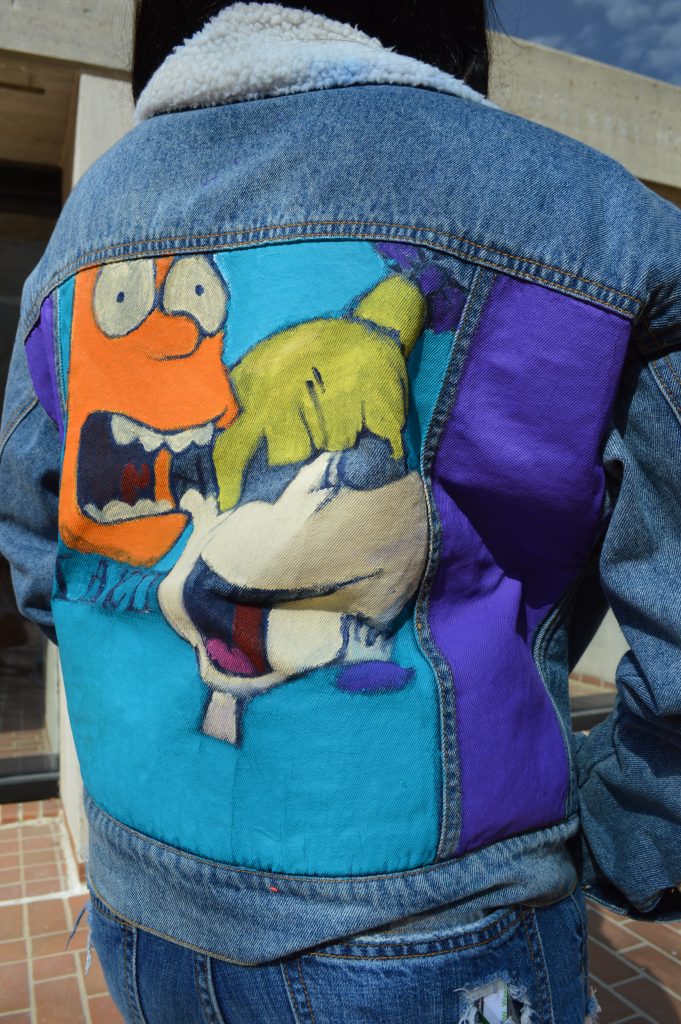 Although music doesn't always provide inspiration while painting, she does look to Instagram and Google for icons to replicate.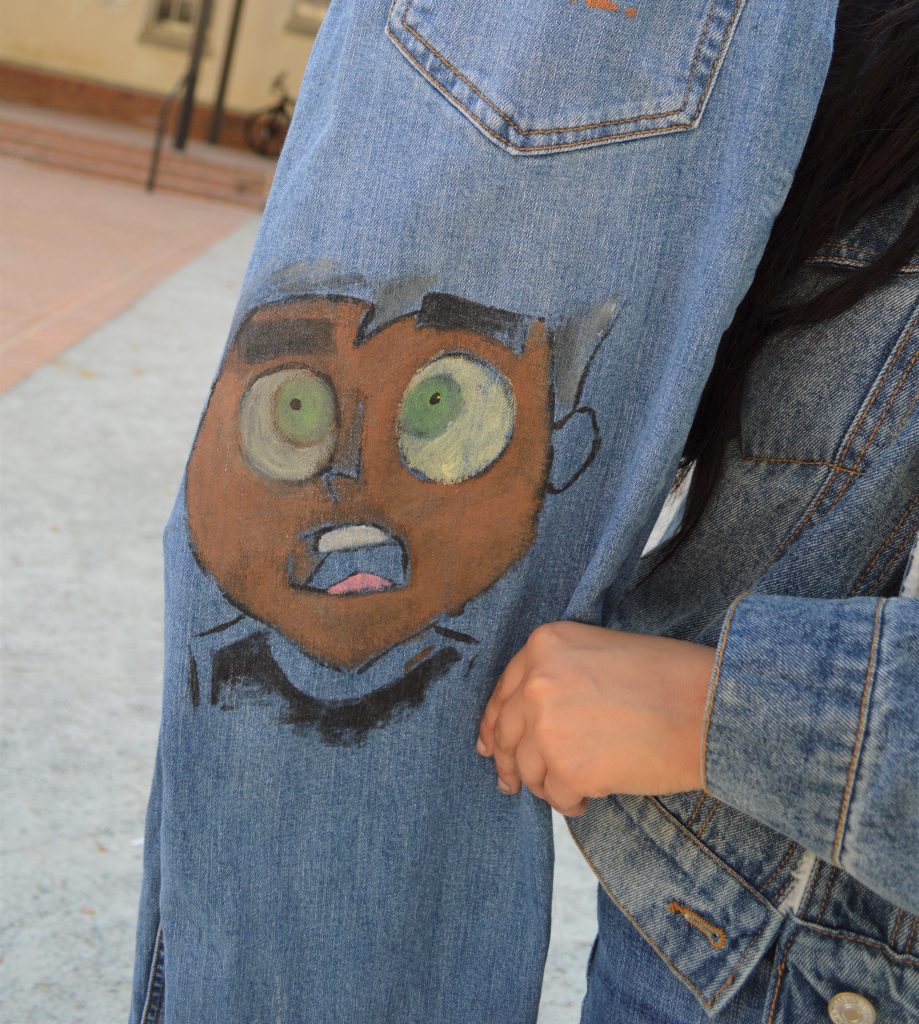 Her recent favorite denim design was of Spider-man on a peach background.
The Goodwill Excel Center (Goodwill's tuition-free diploma granting adult charter school) is lucky to have Lakii, this strong creative soul, within their student body. She can help provide fellow students tips and tricks on how to paint denim and make art overall!
As we see, Lakii is a budding expert at effortlessly transforming denim, and her college-level knowledge actually made her want to go to the Excel Center. When talking, she even noted that she chose to enroll at the GEC for its variety of college-level classes.
She stated that there are, "more new opportunities than at my old school."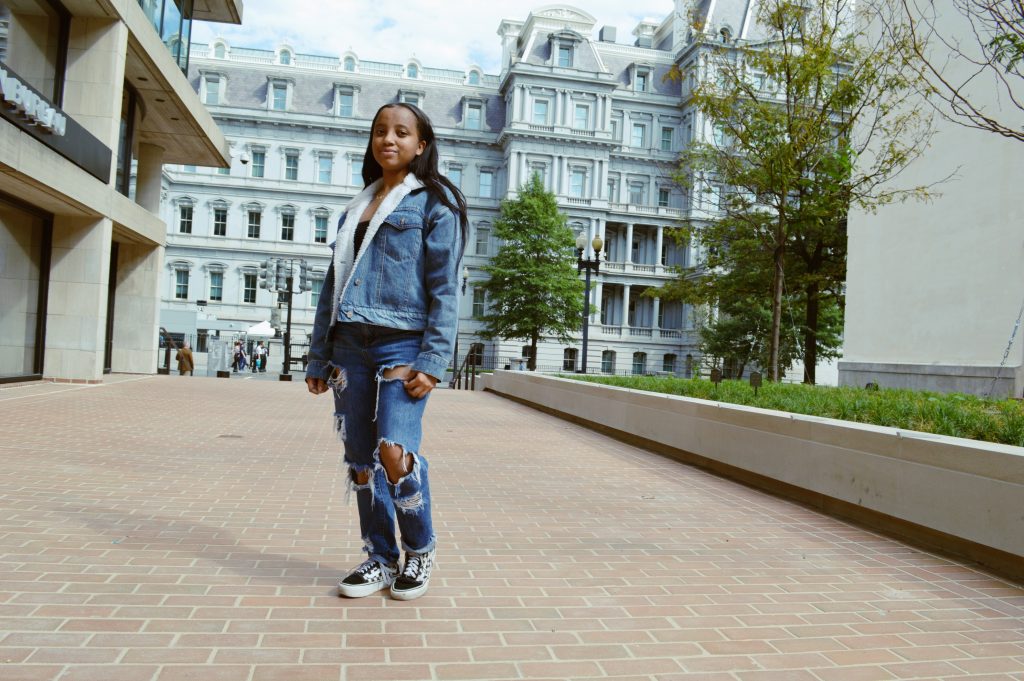 To sum up her experiences at the Goodwill Excel Center, Lakii cheerfully said,
"I like the freedom. I can be me. It's not like a regular class setting. It's just different. The energy."
Thanks for speaking with me, Lakii! I can't wait to see your other masterpieces, especially as the season cools.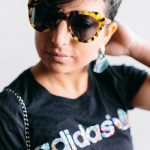 Carolyn Becker
A self-proclaimed thrifty spunky petite fashionista who works in the marketing field by day, and is an artist and musician by night. You can find her bragging about her designer Goodwill thrift finds on her Instagram: @petite_punk.