I have a confession to make: there was a time in my life that I was scared of clip-on earrings.
To be completely honest, I wasn't just afraid of the uncommon. I was full-on biased against clip-on earrings. As someone with pierced ears, I felt like they were for "those other people" without pierced ears. I was a total pierced-ear snob.
As I have built up my thrifting muscle and learned to love vintage, I have come across hundreds of more clip-ons than I ever did in my previous fast-fashion life. At first, I became more used to them simply because I kept seeing them in the shops I was now visiting. Then I began to notice more and more of the earrings that caught my eye were vintage pieces, and most of them had clip-on backs. At that point, I dipped my toe and started to buy and wear them. I was shocked by how comfortable most of them were, and how practical they were for larger, heavier designs in particular. Since then, I've never looked back.
To encourage others who may also be averse to clip-ons as I was in the past, I've gathered a few of my favorites to celebrate their beauty and share some ideas of how you could style them. As with any earring types, clip-ons come in all shapes and sizes; I'm certain everyone can find their perfect pair.
#1 – The Disc
I think of this style as a substitute for a stud. I've seen various kinds with different textures and lines in stores many times. As with any staple earrings, this type looks great with a simple tee.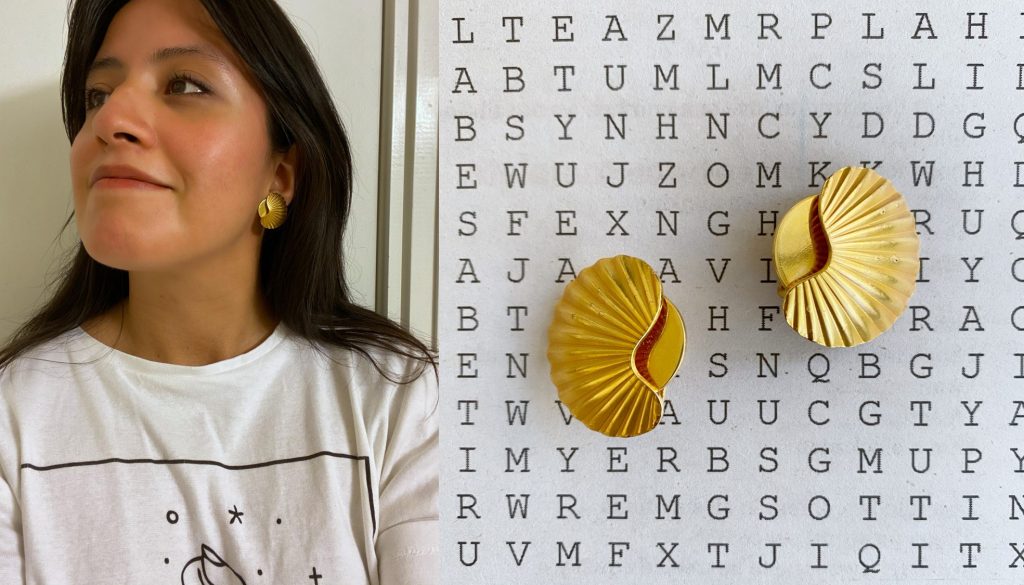 #2 – The Star
This sparkly option definitely gives me party vibes, so I like to pair them with festive attire. I often see this kind in online resale/vintage shops because they tend to come in sets with a matching brooch. I got mine on shopgoodwill.com!
[CC_The Star Combo]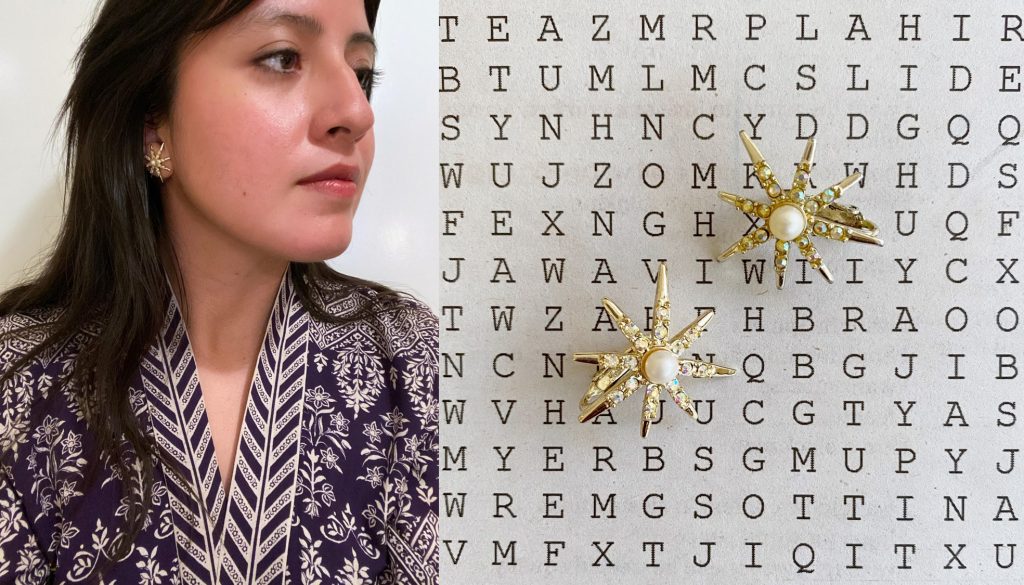 #3 – The Cross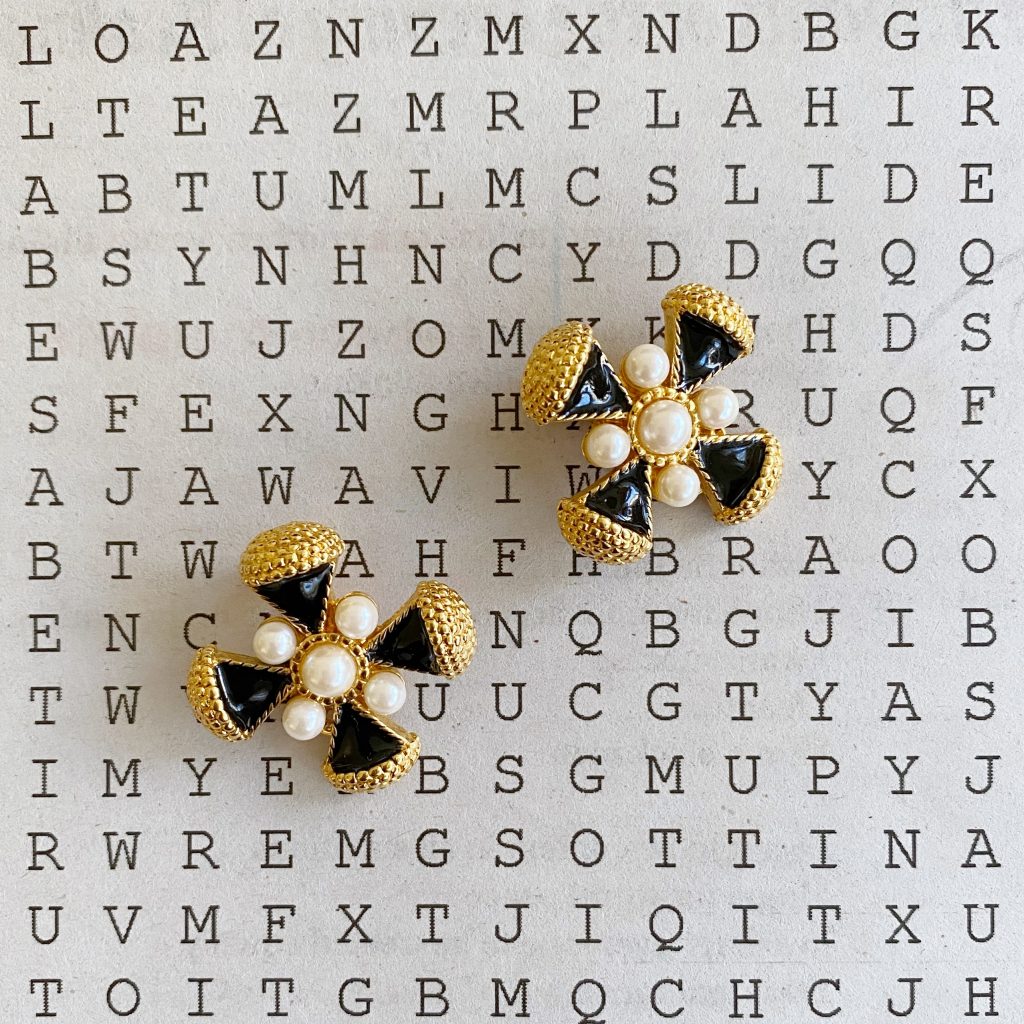 I had a hard time finding some historical facts about it, but I am pretty sure that these are considered a Maltese cross, which was a popular motif for jewelry in the 80's. Since it's so obviously from another decade, I like the idea of pairing it with a modern but equally elegant white blouse.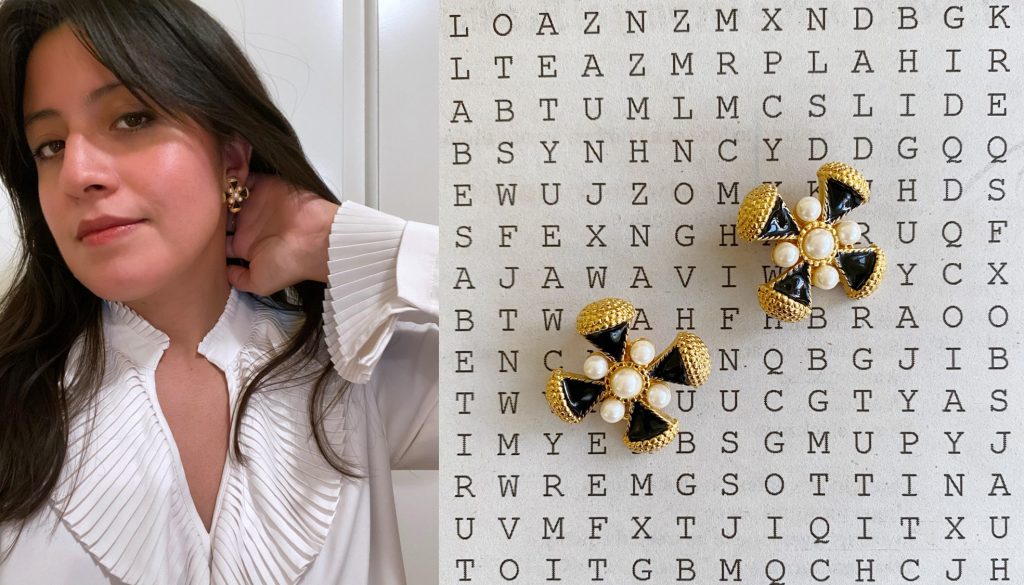 #4 – The Medallion
These are constructed out of a large gold coin with three smaller coins dangling from it. They give me very bohemian and Mediterranean vibes, so I pair them with this halter for a summer night out.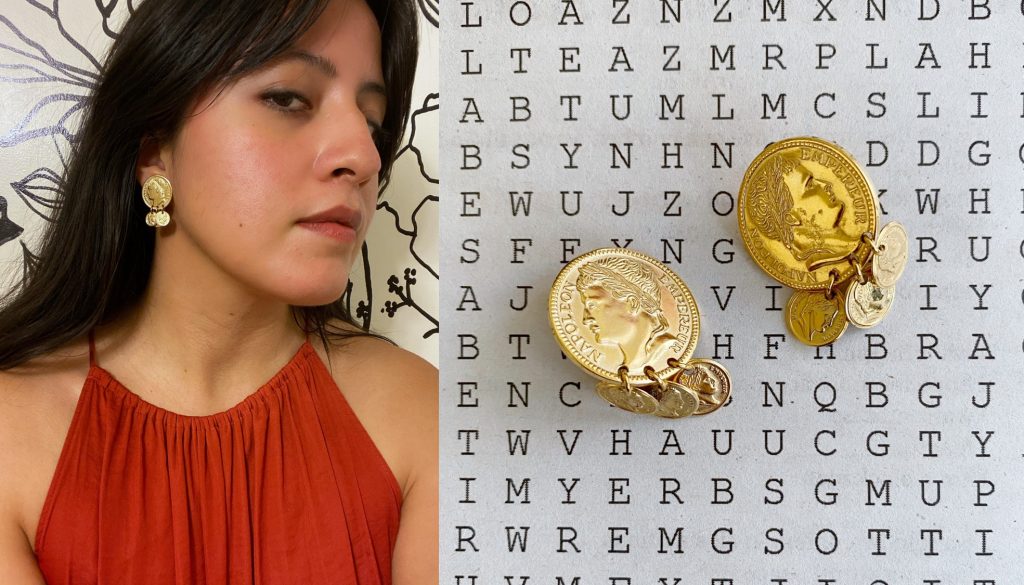 #5 – The Curve
These are very large, curved statement earrings. If they did not have a clip-on back, they would be impossibly heavy to wear. Because of their size and splendor, I like to pair these with a sleeveless neckline.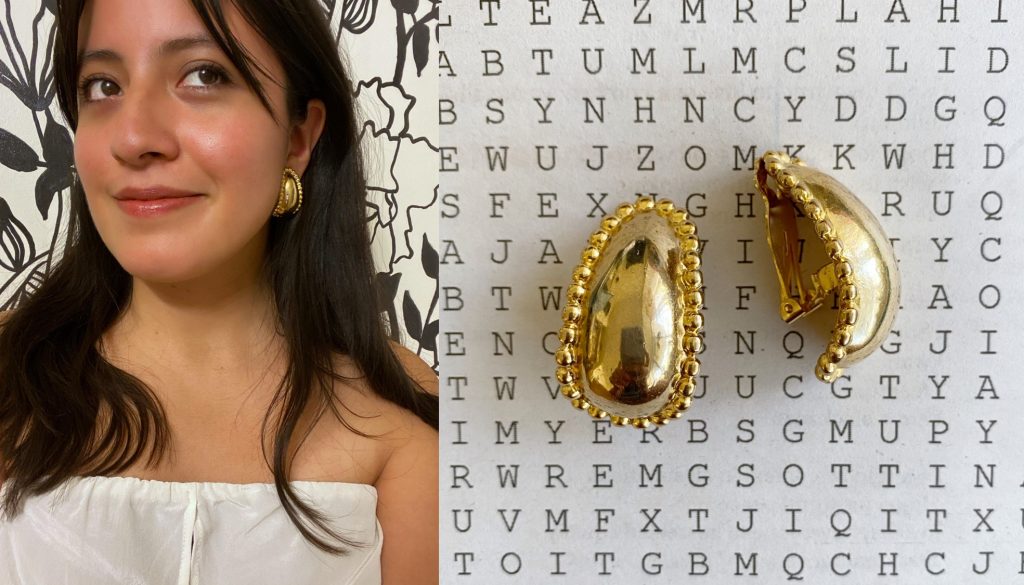 #6 – The Button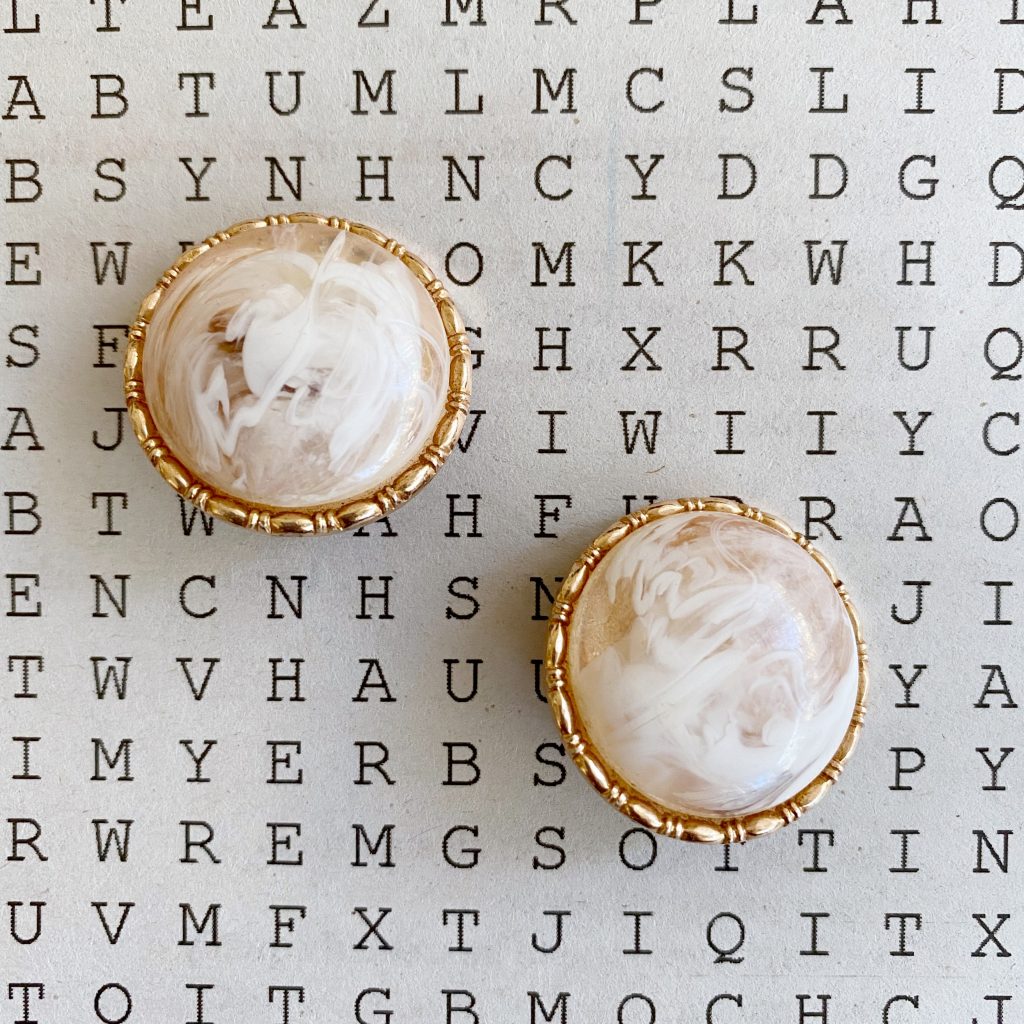 Last but not least is this "button" style earring. I am not a fashion historian, but I am fairly certain that this style has spanned multiple decades and you will definitely come across this general concept in a myriad of colors and textures. To keep the look modern, I pair them with a sleek, minimalist top in a monochromatic shade.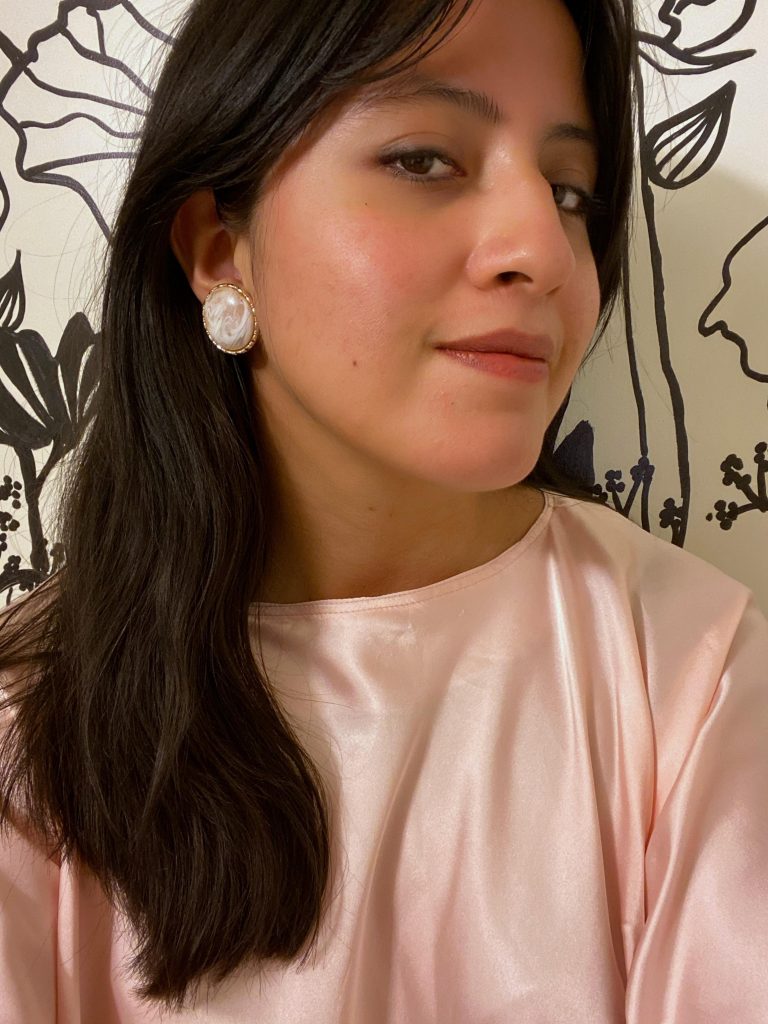 I hope you enjoyed seeing how I style these treasured clip-ons, and I hope you're inspired to try some for yourself! Happy thrifting!
——–
About our fabulous guest blogger: