There are countless reasons to join and participate in Goodwill's Rewards Members Program. It is easy to join by providing basic information and in turn, you will receive 75% off of the color of the week items. 
The color of the week changes each Sunday from the beginning of the week through the following Saturday. I personally like to shop at Goodwill on Sundays because the items are in abundance.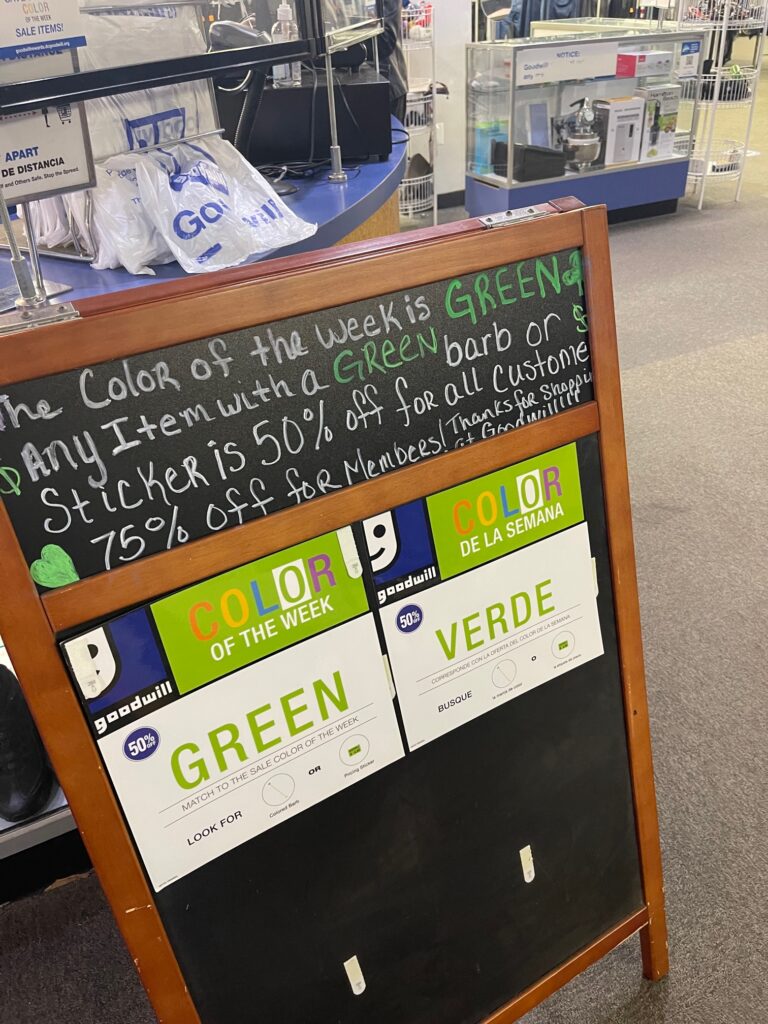 While shopping last Sunday in the South Dakota Ave location, I floated past the front display case that holds footwear and purses.
As a self-proclaimed sneakerhead, I have found great sneakers at Goodwill at great prices with brands such as Nike, Puma, and Adidas. Who would have thought a pair of Air Jordans 11s would be sitting in the case in great condition?
I asked for the size and to get a closer look. They were my size and even better were a green price tag. This meant that they were 75% off of the Goodwill price.
The listed price was $49.99 and with the 75% off took the price down to only $12.50! This particular Jordan can be hard to find because they are a limited edition. As I searched online resellers, the asking price goes as high as $450.00! What a score! 


As mentioned, it is so easy to join Goodwill's Reward Members Program and can be used at all DC Regional Goodwill locations. The savings are endless and can be used in each section of the store!
What was your favorite color of the week item?