Although my summer has been lacking in beachy, resort excursions, I've been happy to make several trips all over the bustling city of New York. A few of my closest friends live there and I usually visit them a few times a year.
Last weekend, I took the train to Manhattan to see Marc, my college friend of over 5 years. We even embarked on a vintage fashion frenzy which included a trip to Goodwill (of course)!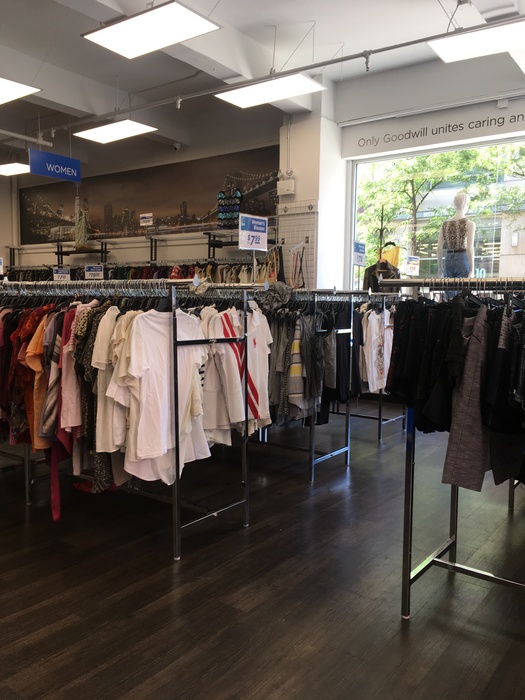 In fact, when wandering around Marc's neighborhood in Midtown, I stumbled upon a really nice Goodwill. I found endless name brand and designer finds…most of them new with tags.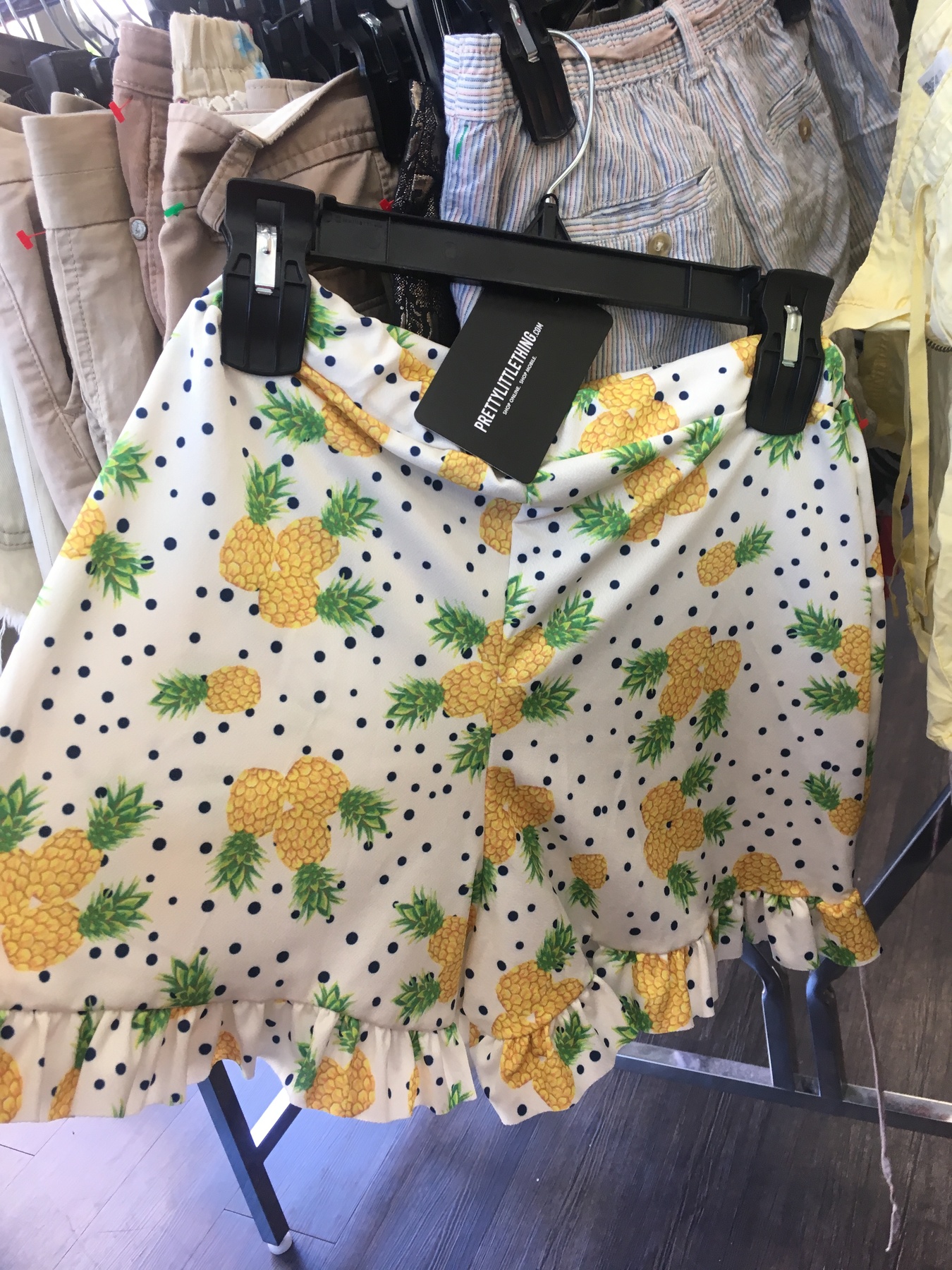 Many cute items immediately caught my eye upon entering the store. Check out this brand new pair of pineapple shorts.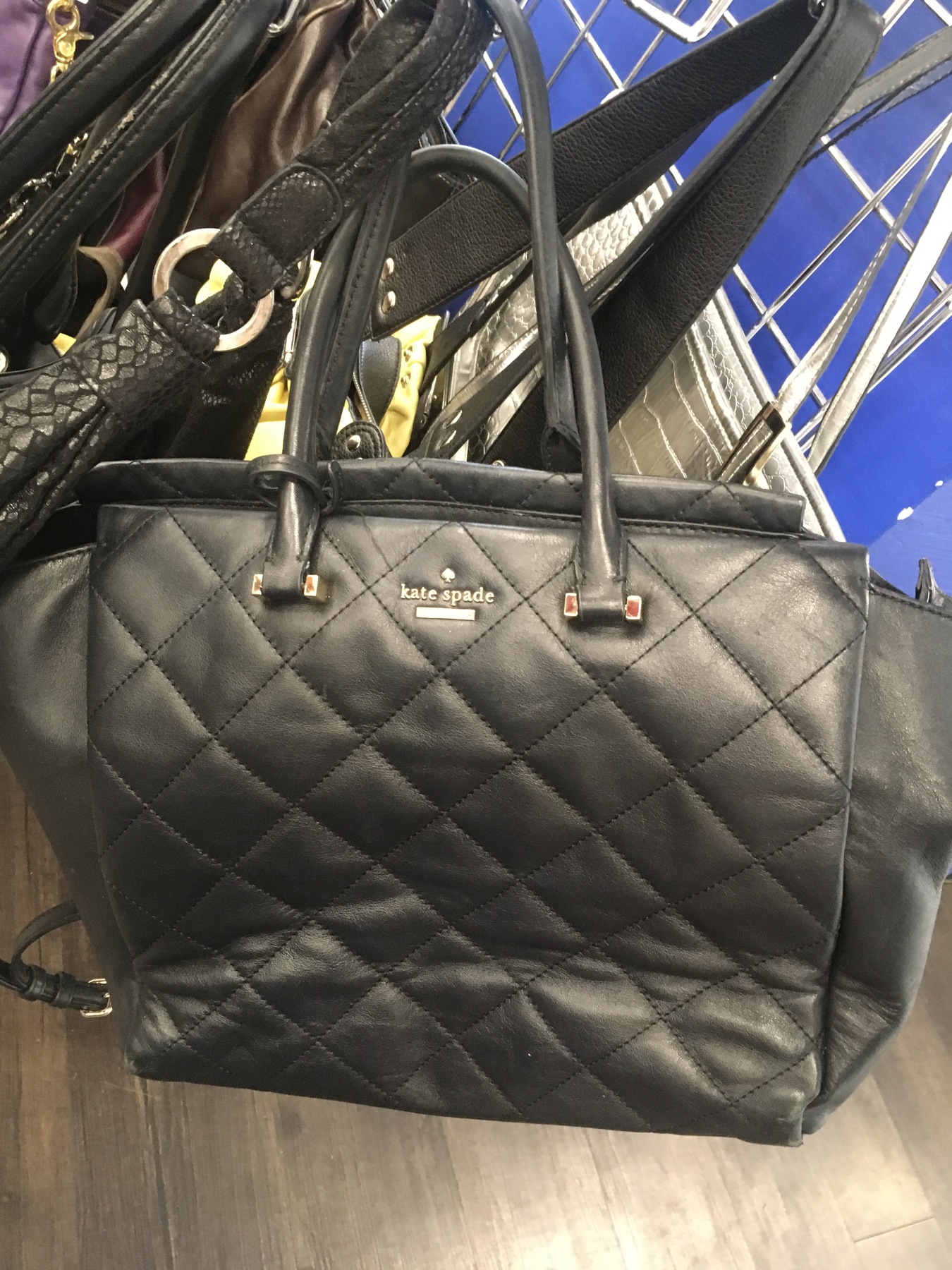 As I continued to peruse the racks, I spotted this black Kate Spade bag for under $30! What a steal!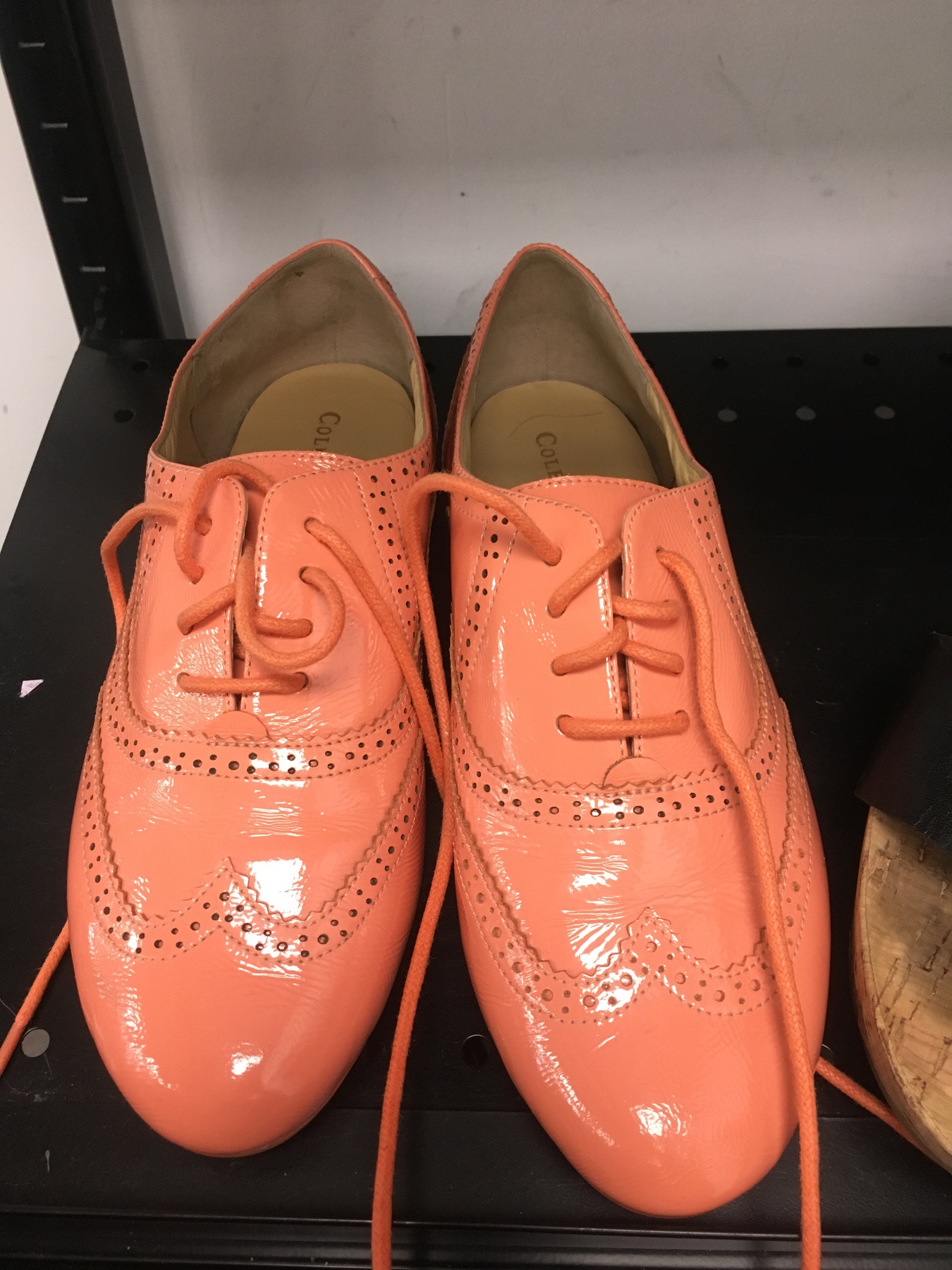 The shoe game here was on point! I found a cute pair of coral Cole Haan oxfords and these strappy gold bamboo sandals – both for less than $10 per pair. If the oxfords had been smaller, they would have made the trip back home with me. 🙂 Hopefully, another fashionista will snag them!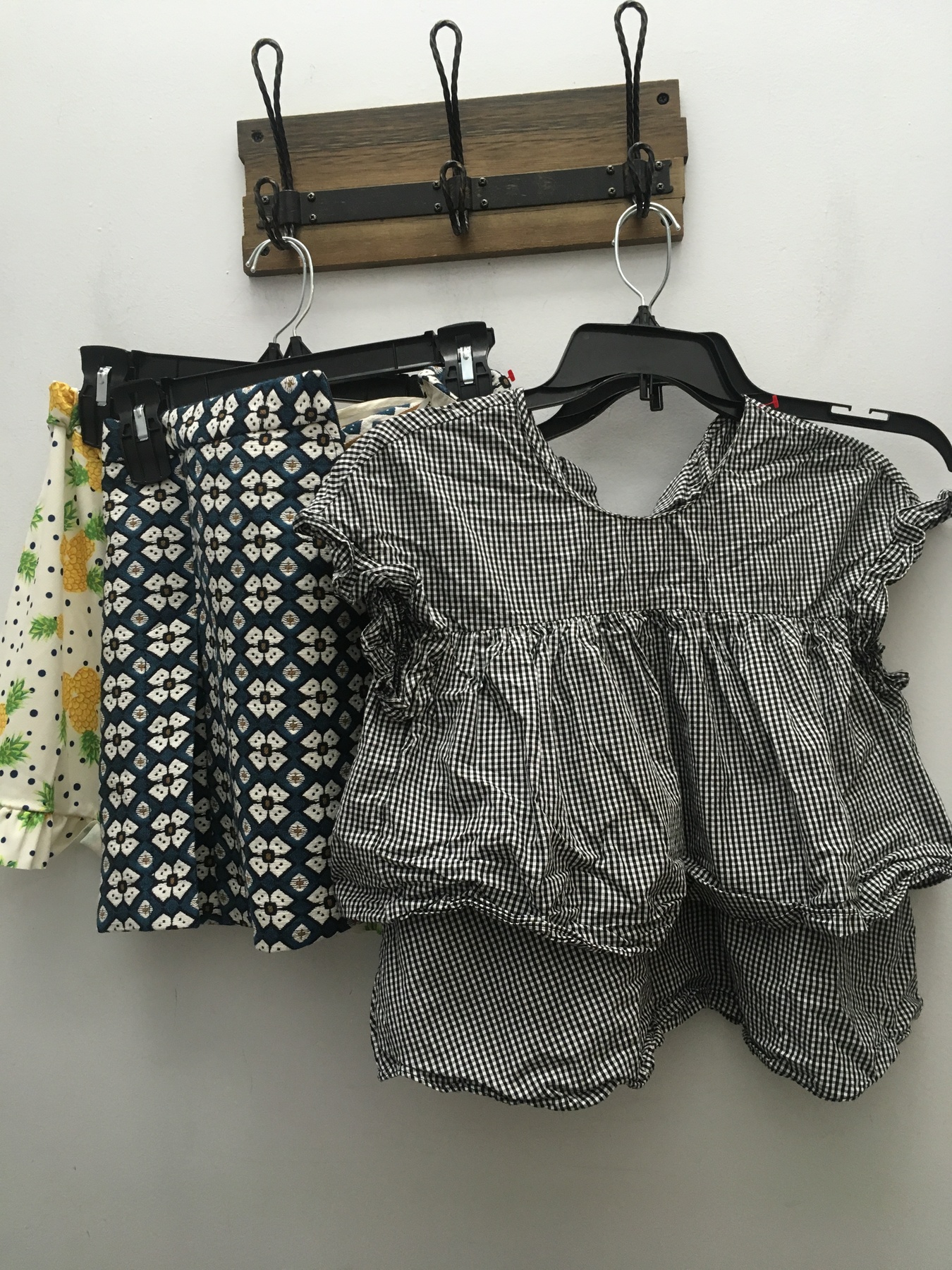 Although this location was a bit small, it was packed with great finds! I found a few suitcase-worthy items such as a gingham baby doll top from Zara and a mod-inspired skirt. I only had around 30 minutes to search this store and try things on, so I unfortunately only left with two items.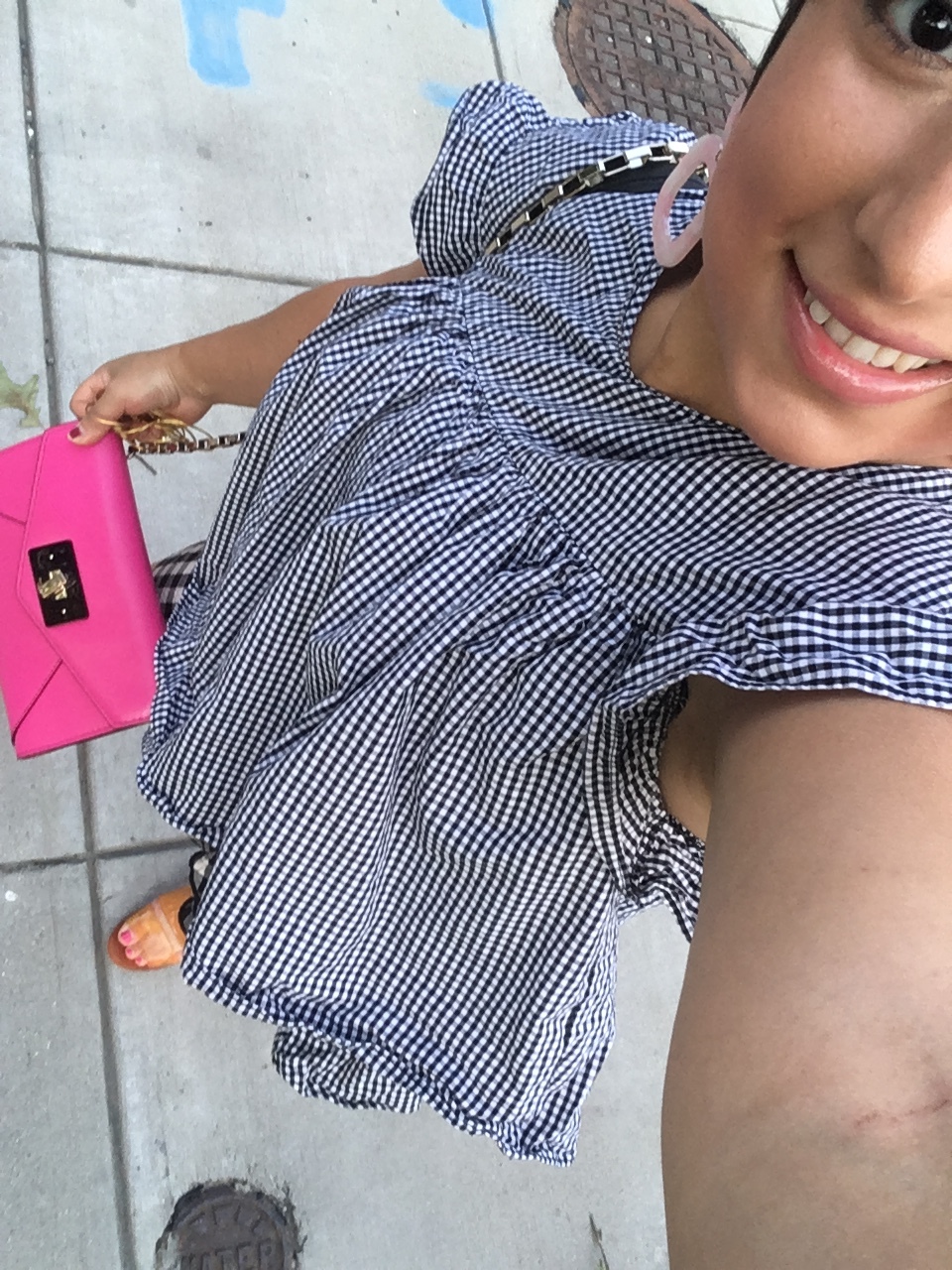 I liked my finds so much I wore one the following day! This $8 top from Zara is soooo comfy and versatile.
The next time you're in Manhattan, please hit up this Goodwill! You will likely leave with multiple finds in hand. 🙂
Address:
1114 1st Ave
New York, NY 10065
Have you ever visited a Goodwill store while you were on vacation or traveling an unfamiliar state?