Every summer, my family and I love to stop by one of our favorite local getaway spots to get some sun and sit in the sand: Rehoboth Beach, Delaware.
Filled with cotton candy, arcade games, and boardwalk fries, this beach town is a place where fun can be found on almost every block.  Although sitting on the beach can be the ultimate form of relaxation, I find Goodwill shopping to be one of the best and most therapeutic opportunities to unwind and clear the mind.
That said, when I recently visited Rehoboth Beach for a quick fall refresher trip (I know, a trip to the beach in November, right?!), I stopped by the nearest Goodwill to make the most of my short vacation.
A fairly sized Goodwill resides in Milford, Delaware about thirty minutes from Rehoboth Beach. While the store doesn't carry the name brands and designers that my beloved DC stores have, it's still worth a visit!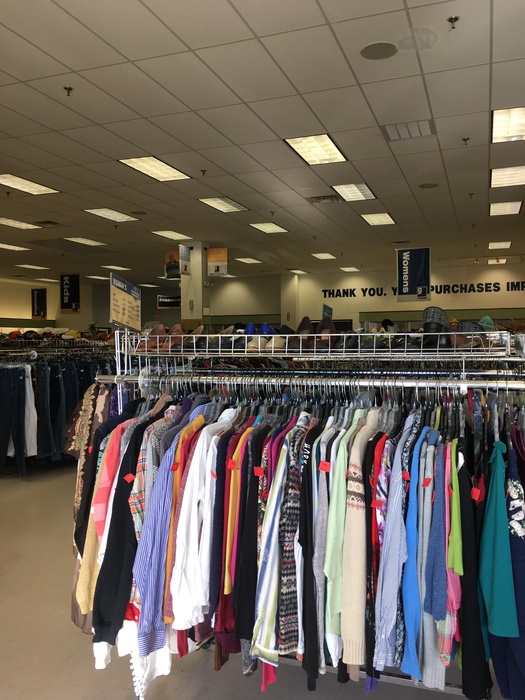 Upon entering the store, I was surrounded by aisles upon aisles of all kinds of clothing finds, just like at the ones in DC. This store carries fashions, shoes, housewares, and dishes of all decades, but little furniture pieces can be found.
When looking around, I found a variety of vintage fashions, all under $10 a piece.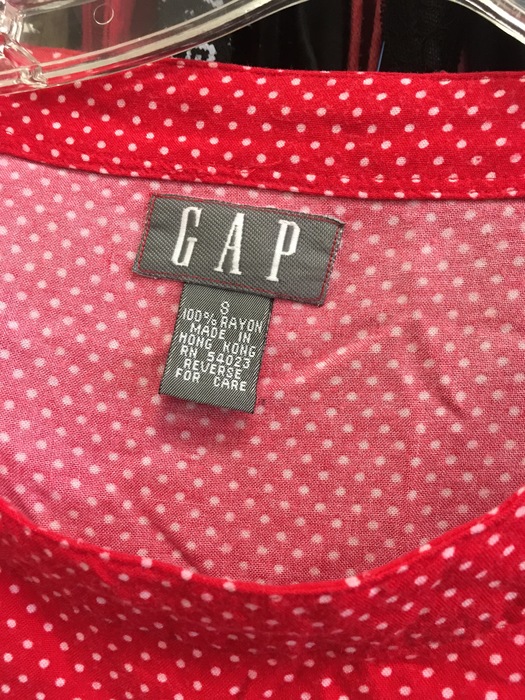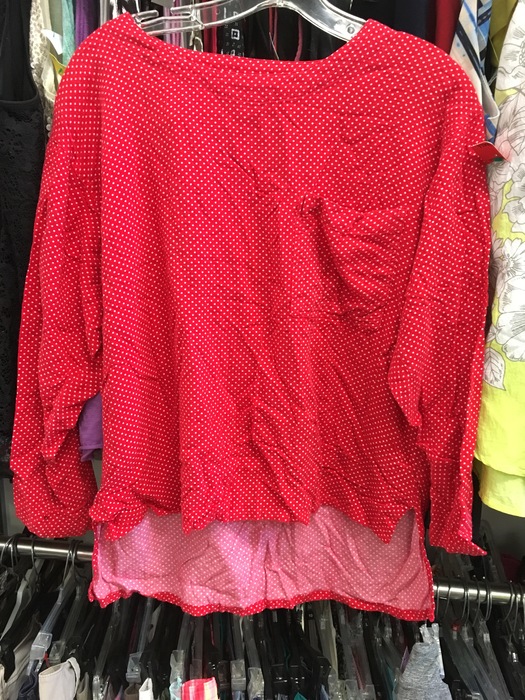 Among my sightings, I found this comfortable vintage GAP blouse for $5. I can see one styling this patterned fall top with some light jeans and metallic flats.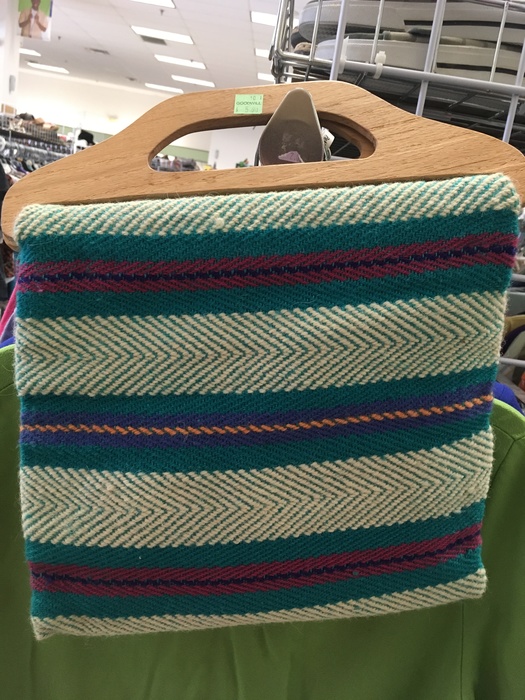 This vintage purse caught my eye from inside the display case. For $5, this number would add a pop of color to any neutral look.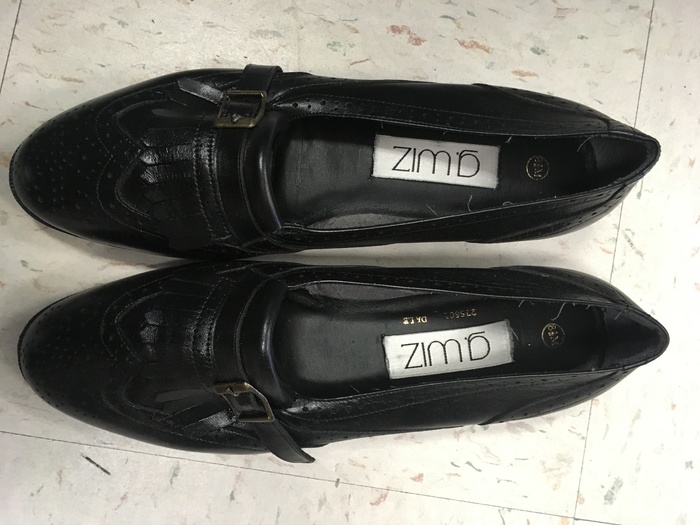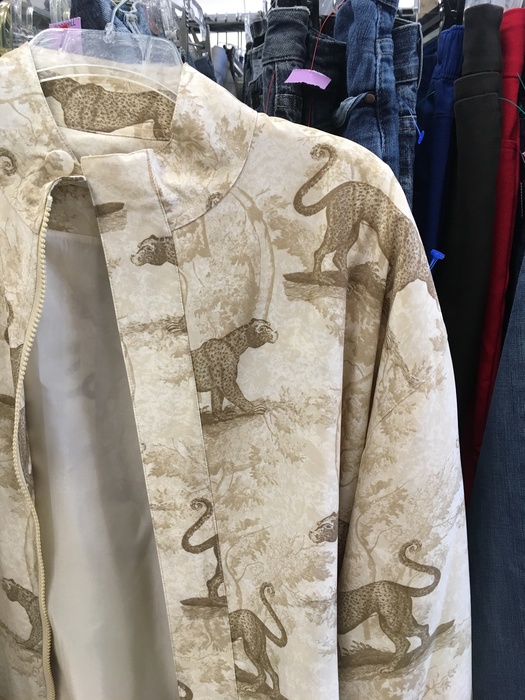 Although these retro oxford loafers and graphic leopard jacket were not in my size, for under $7 a piece, I know someone will take these home. They remind me of pieces from Anthropologie that cost over $50 an item!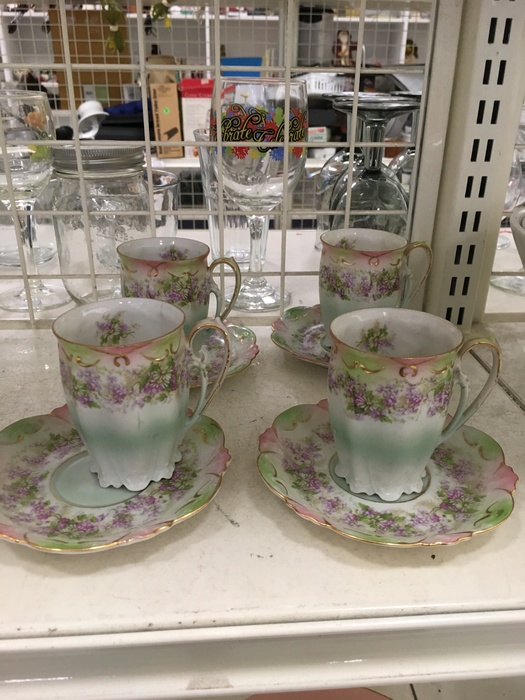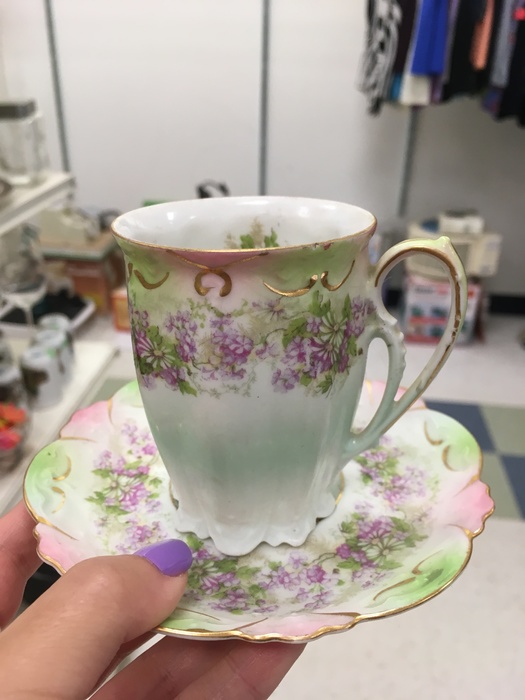 This store was also EXCELLENT for unique home finds – such as an antique tea or mug set. Just how cute is this $5 set of cups?!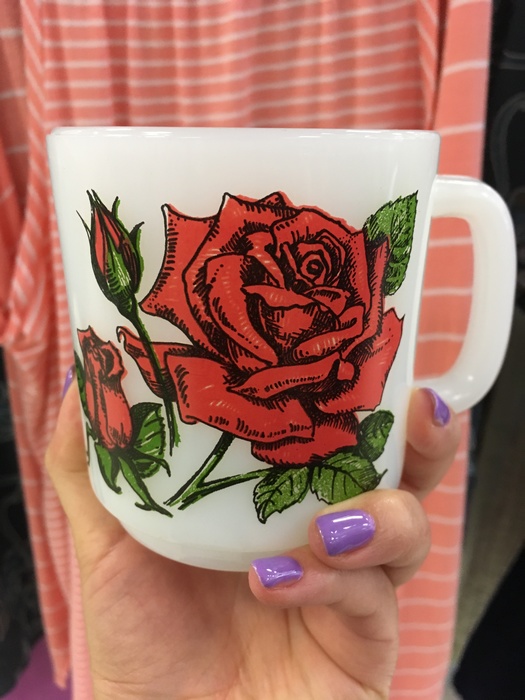 I was also so in love with the graphics on this mug – in fact, I'd rather have these as a gift than actual roses!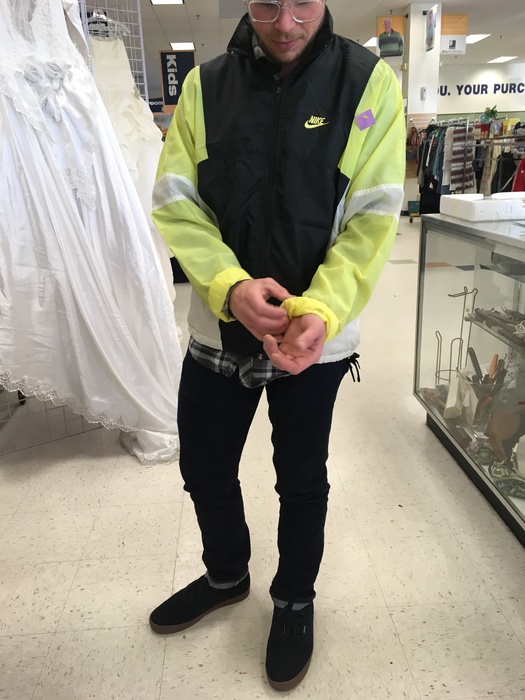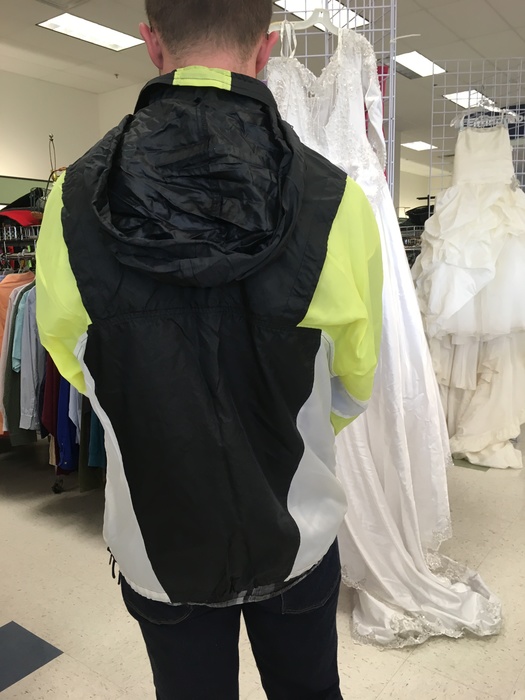 Of the whole trip, the find of the afternoon was a retro Nike windbreaker for $5, found by my boyfriend, Steven. Once we found this jacket at the store, people kept giving us "the eye" because they were envious of our 90's gem. He plans on rocking this unique streetwear number to the skatepark on a cool fall day. The best part of this windbreaker? It has a hidden hood!
Next time in Rehoboth Beach, DE, and want to do a bit of "treasure hunting", I definitely recommend taking a quick drive to this Goodwill. It will help satisfy your shopping need, and even keep you excited for your next DC Goodwill visit!
If you're in Delaware, here's the address to keep in mind:
Mildford, DE Goodwill:

694 N Dupont Blvd
Milford, DE 19963

Happy Shopping!