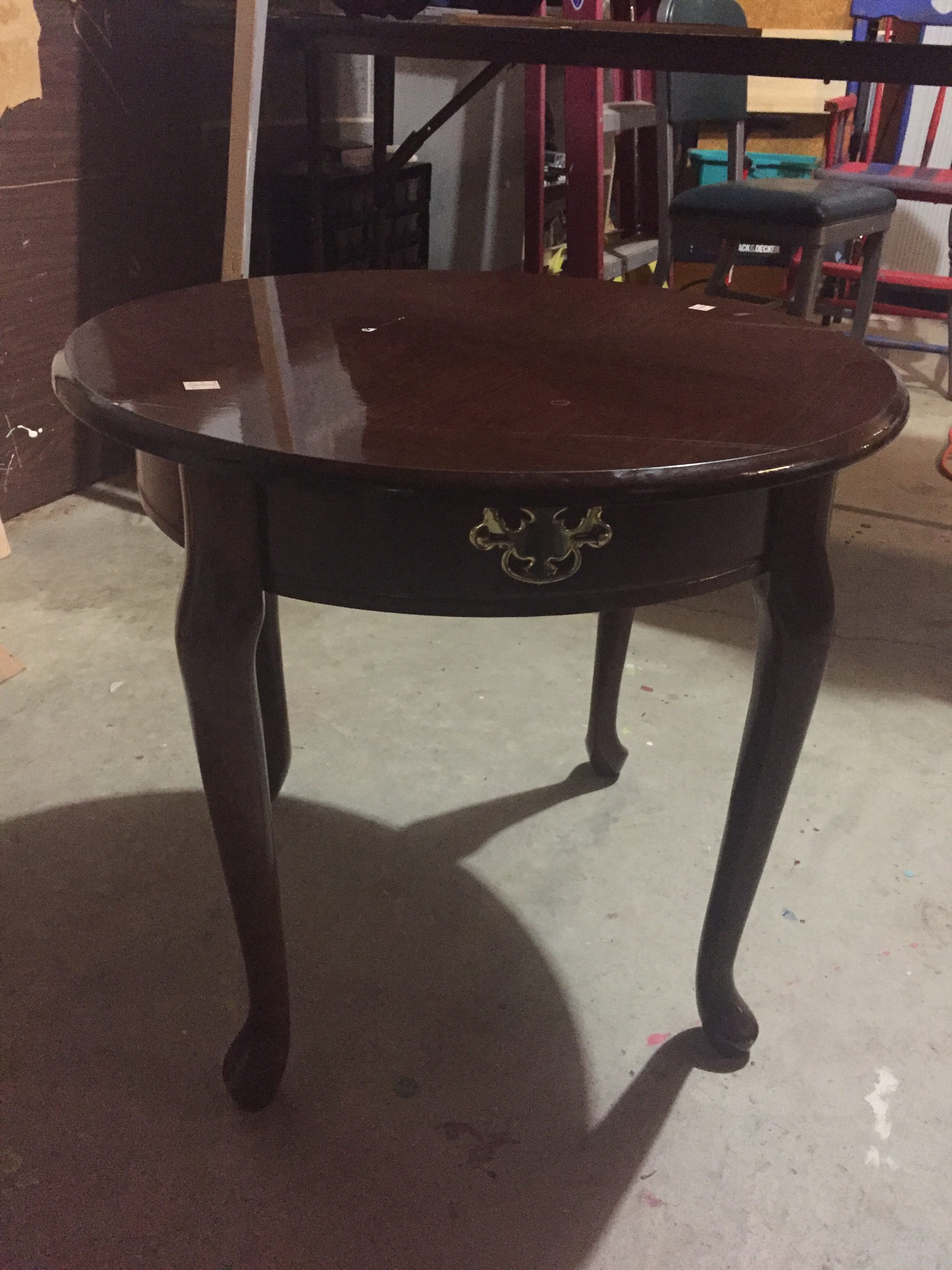 A few weeks ago I wrote about how Goodwill often seems to have little round tables with curvy legs in the Furniture section. I love them! They may look a little old-fashioned when you find them, but little round tables can easily be painted to fit any contemporary home décor style.
I wasn't sure what to do with this table at first. I considered many different colors, but finally chose an on-trend paint color called Farmhouse Green for this beauty.
You don't have to live on a farm to enjoy the popular Farmhouse style.  Any home can be more cozy and beautiful by incorporating a few farmhouse touches to your décor. Crisp and creamy whites, natural woods, rustic elements and a few muted colors like an accent table painted soft green are all part of the popular Farmhouse style look.
I wanted to add a rustic (and rusty!) embellishment and accentuate the curvy legs on this Goodwill table. So I taped off the two front legs to create "cowgirl boots". I used the same Patina Paint + Spray from my recent DIY Rustic Industrial Home Décor project to create a chemical reaction. That is actual rust on the wooden table legs.
The shoes make the outfit!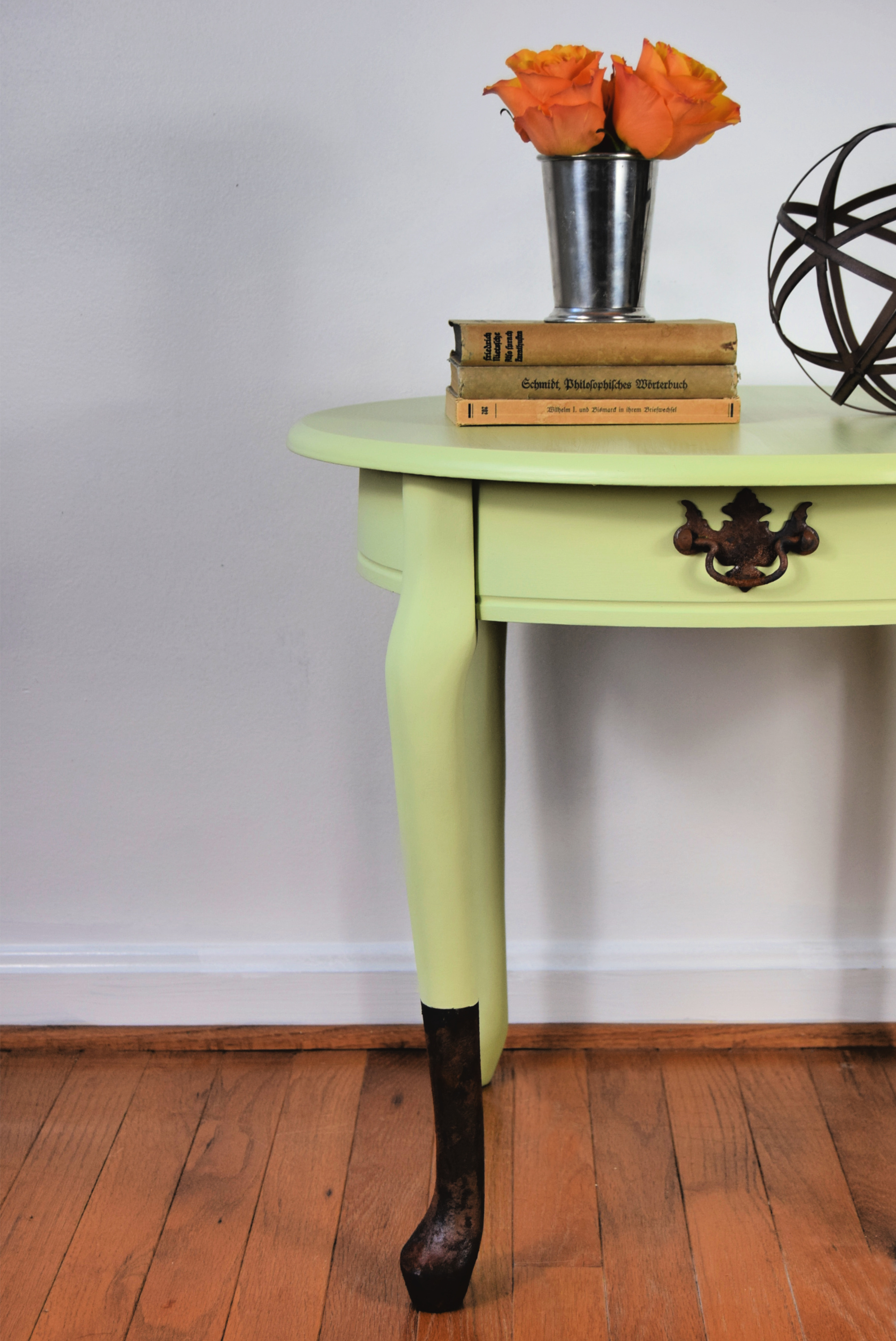 Little round tables are versatile to fit with just about any decorating style. They can be painted beautifully for sure, but they are also functional items to have in your home.
Use one (or two!) as bedside tables or end tables next to a sofa. They don't have to match. Or consider tucking one small table into your entryway or foyer for a pretty spot to drop your keys and the mail. They are small enough to move around easily when you want to switch things up.
And Goodwill is always a great place to find them.
What color would you paint your fancy "farmgirl" table?