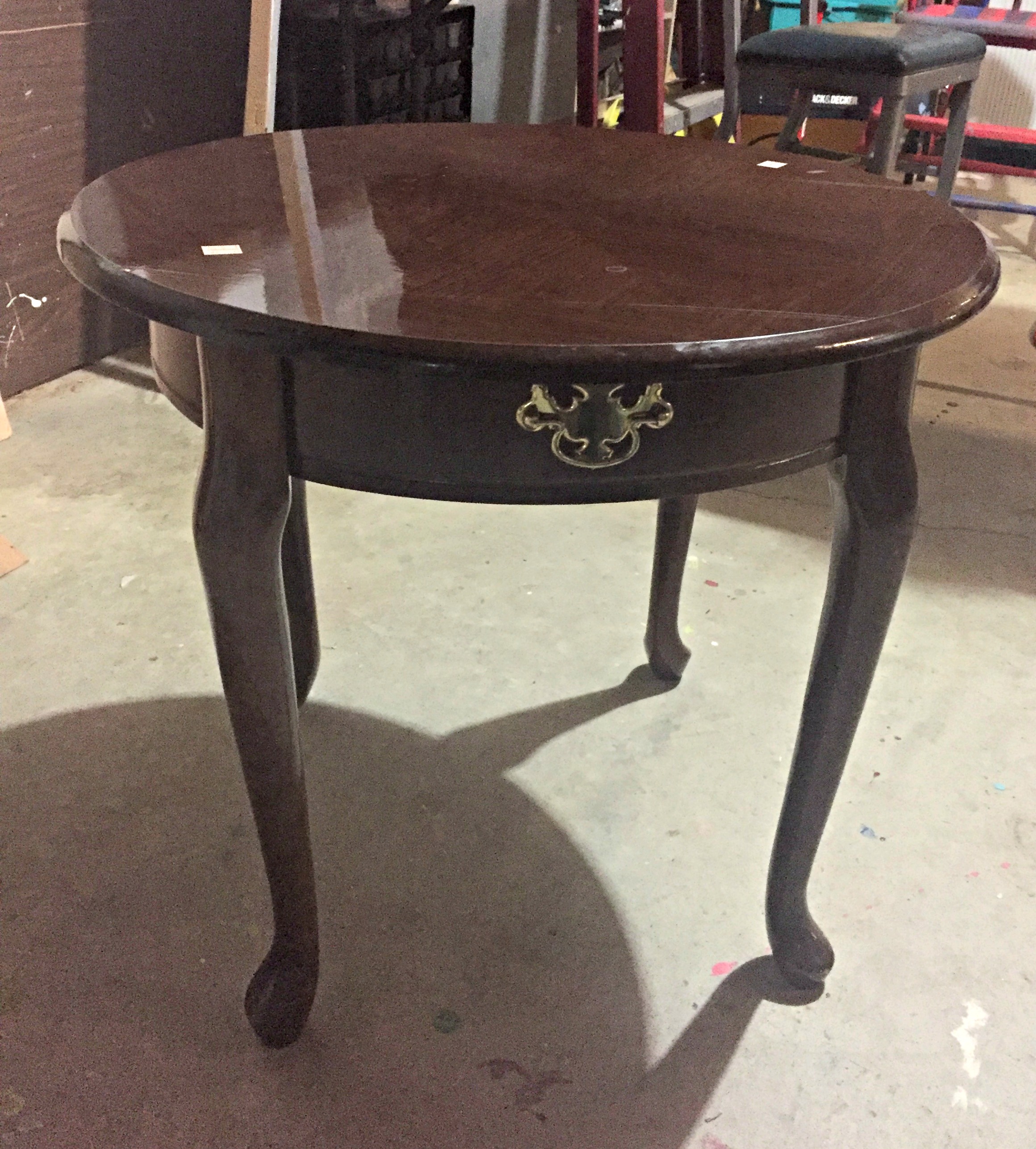 When I found this little round table with the curvy legs at my local Goodwill store recently, I smiled. It's the third little round table I have purchased at Goodwill in the past few months. These tables seem to be a popular item for people to donate. Maybe that's because they seem old-fashioned looking and don't fit with contemporary home décor styles?
That's not a problem for me!
The tables are sturdy and have a great shape. I can look past a few scratches on top and the outdated style. With a little imagination—and some paint—you can re-fashion any table you find to reflect your personal decorating style.
Small round tables are great to tuck into small spaces like a dorm room or apartment. If you've headed back-to-school soon, and are still in search of furniture, consider taking a small table with you to use as a nice landing spot for book bags and electronics. It can also be used as a nightstand or bedside table.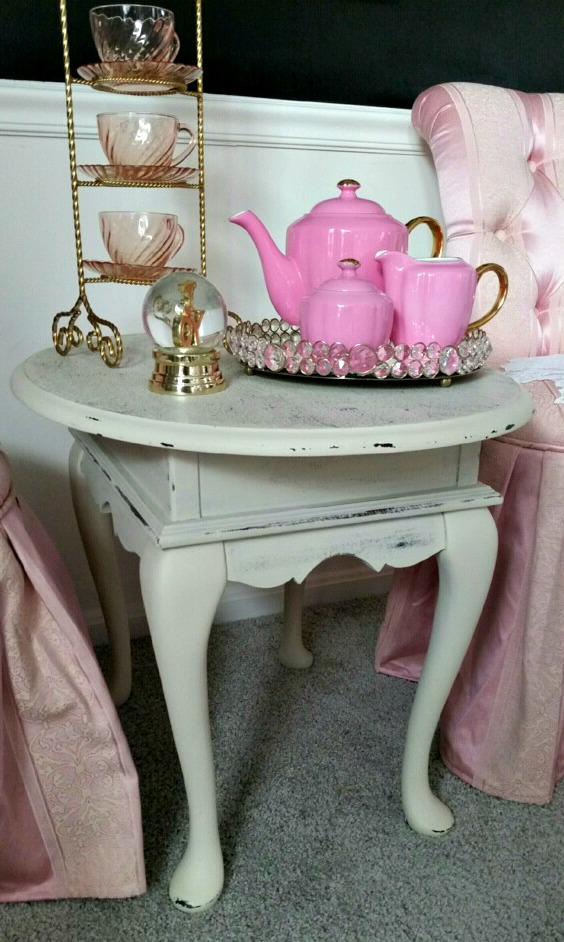 I created a "shabby chic" look for the first little round table I found. I painted the table black and let it dry. Then I painted white over it. When the white paint dried, I sanded around the edges with fine-grit sandpaper to distress the table and reveal areas of black paint underneath.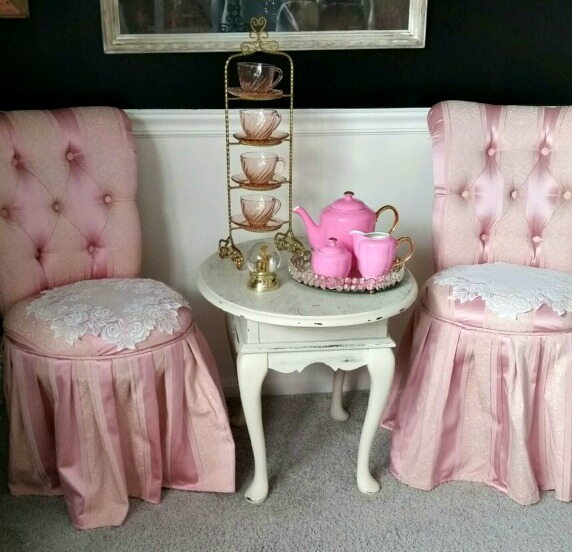 My mom loved this table — so I gave it to her! As you can see, my mom decorates her home with frilly items like her pink chairs and pretty teacups. The upcycled table fits perfectly with her décor.
While pink frou-frou may not be your style, you can choose any paint color you like and decorate with items that speak to you and your home.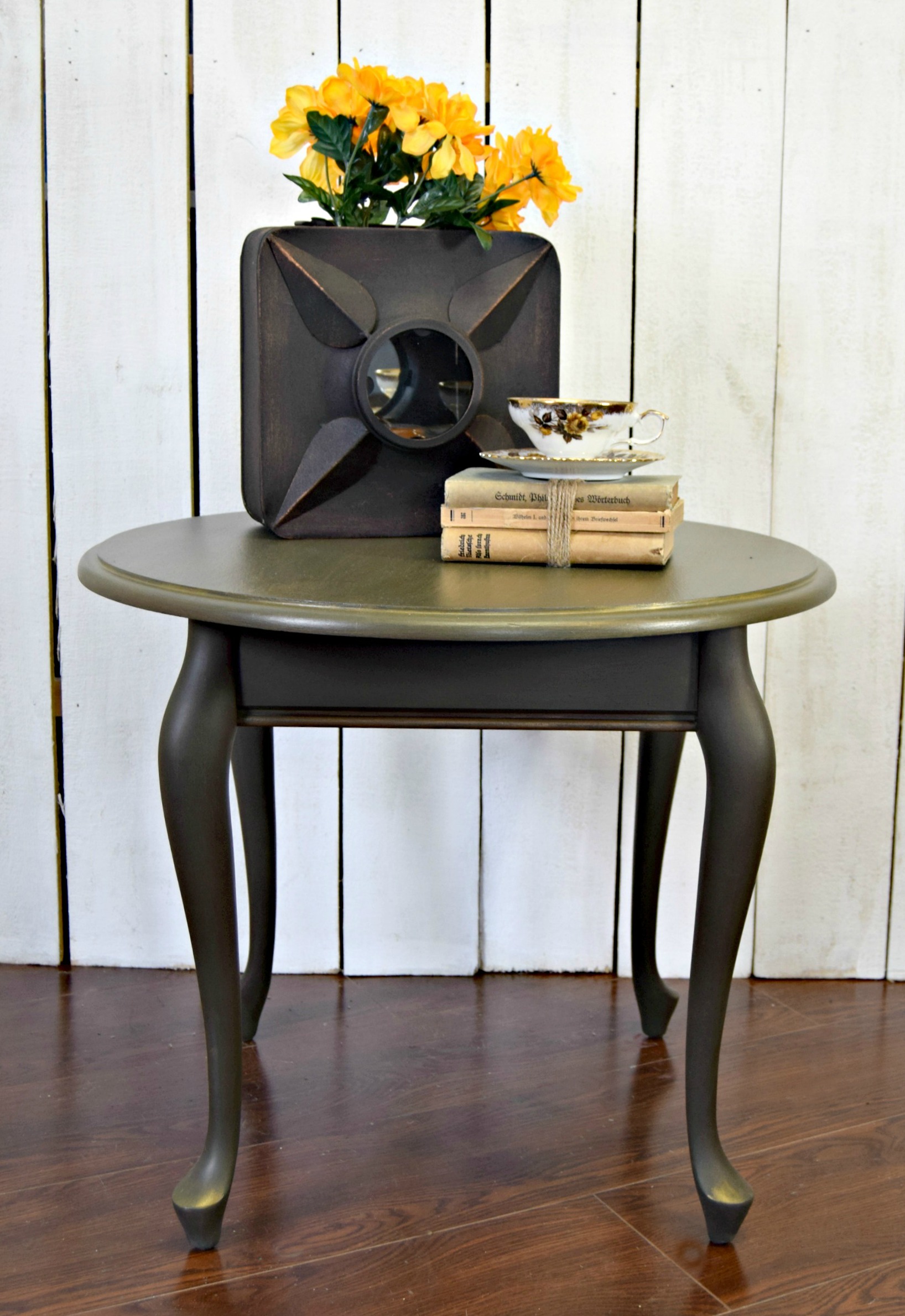 I went in a different style direction on my third roundtable. I painted it a rich olive green color. Then I added wood glaze for and a little gold gilding wax around the edges for an antiqued look.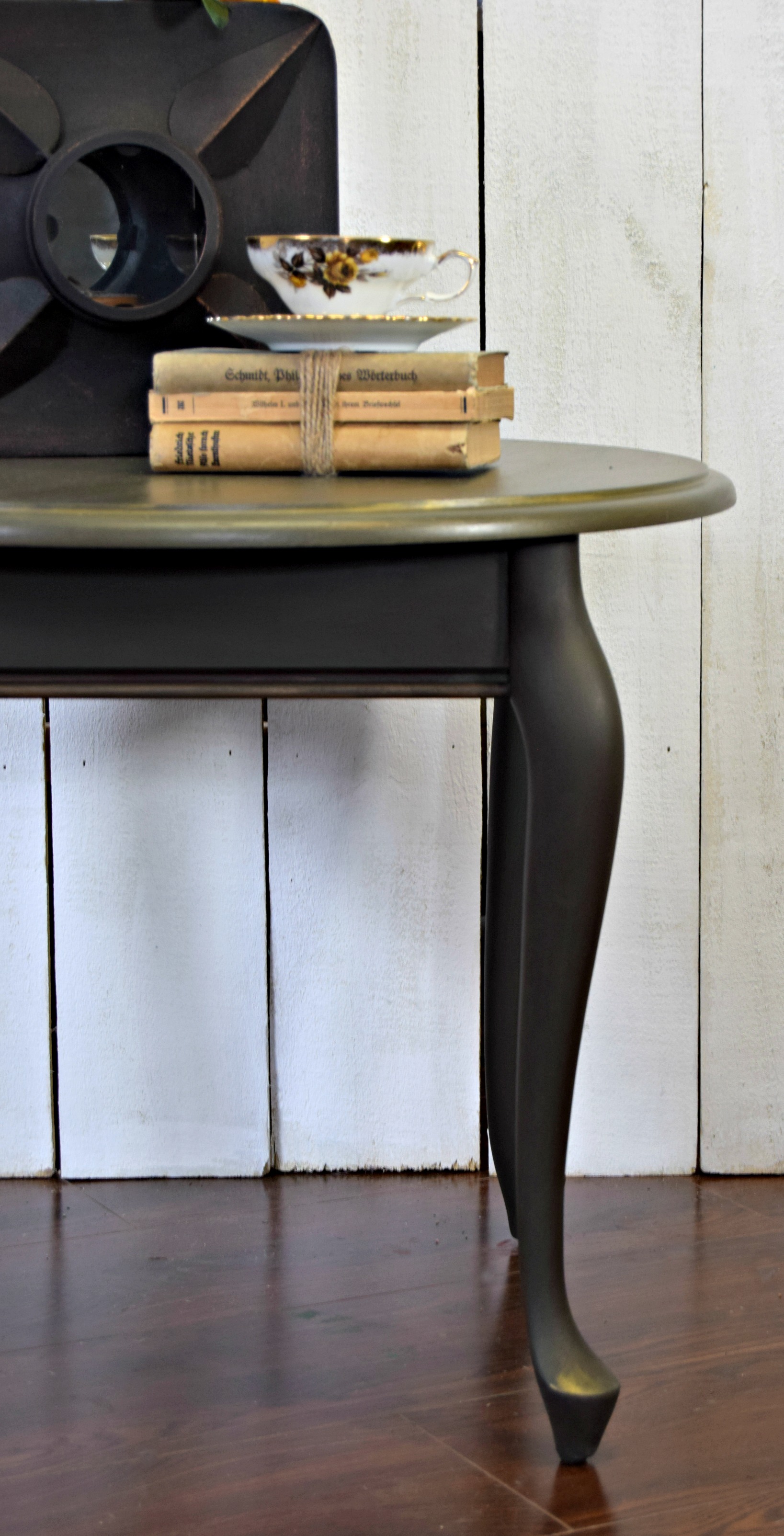 I decorated this table with vintage items for my photo shoot. However, you can easily incorporate a table like this into more contemporary home styles. Simply swap the items on top for more modern décor. (Check the Housewares section at Goodwill for interesting home décor items.)
I'm thinking about going for a more beachy or coastal look with my latest round table. I can use the same technique I did on my mom's table by sanding away paint around the edges for a weathered look. Instead of white, I'll choose turquoise or maybe a sea green color.
Or maybe I'll go crazy and just paint it purple!
That's the fun thing about little round tables. They are inexpensive, easy to find and don't take long to paint. In one afternoon you can paint a little table any way you like to fit your home perfectly and make you smile.
How would you upcycle a little round accent table?