Ever since I was a kid, I've always loved shopping at Goodwill. I remember my first experiences with thrifting, accompanying my Mom and Dad on treasure-hunting excursions at our local Rockville, MD Goodwill. One of my first finds was a bike that I literally rode right out of the Goodwill, up a large hill, and to the DC metro train to get home.
Fast forward to decades later, my passion for Goodwill is stronger than ever before. During my lifespan, I can confidently say that I've visited dozens of different Goodwills across the nation, looking for gems and learning about how each unique organization helps to shape their local communities through workforce development.
As I get older, I cannot seem to get enough of the thrift life. I thrift on vacations, I thrift during my lunch breaks…I dream about thrifting! Something about the experience and DIY, resourceful lifestyle speaks to my soul. Not only am I drawn to the thrill of the hunt, I just love how nonprofits like Goodwill build communities through their mission services. When I visit different Goodwills, I'm able to obtain a glimpse of the personality of each town and city in which they operate. It's truly mesmerizing.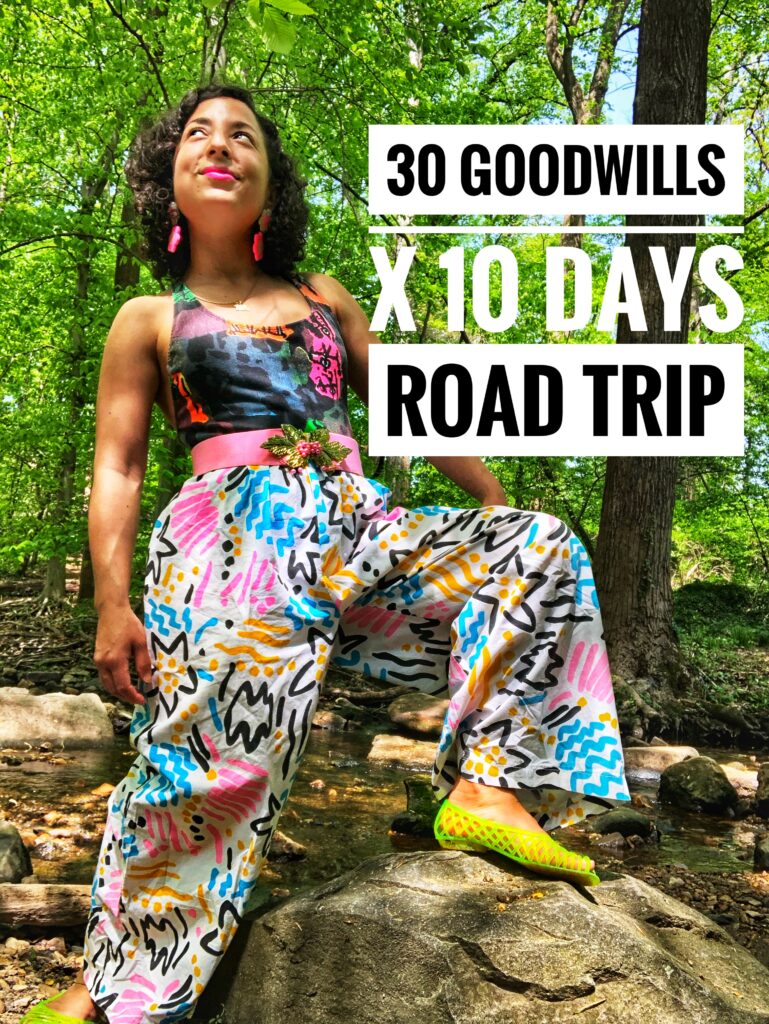 This year, I'm taking my love of Goodwill and learning one step further. I'm using up some of my vacation time to embark on a life-changing Goodwill adventure and challenge.
During the span of 10 days, my plan is to visit 30 different Goodwill locations (that's about 3 stores a day). My goals for this trip are to:
Expand my thrift expertise by gaining experiences and knowledge at Goodwills across the country
Find unique finds at each store, of course!
Use Goodwill stores as a meaningful and fun touchpoints to adventure to new places
Learn about the unique services and community offerings at different Goodwills. I know a lot about Goodwill of Greater Washington's services, but little about other organizations
Grow as a woman and learn about myself through a therapeutic and fun journey
Hopefully, accomplish something that no one else (or very few) have tried before
Make new friends in every place I go, perhaps even seeing Instagram friends along the way!
As I composed my list above, reasons continued to flow from my brain and heart. A journey like this will be truly life-changing. When I get back from my journey, I will be able to use my experiences to further my work at DC Goodwill. I have a feeling that my personal style and thrifting prowess will evolve as well.
So where am I going? Which Goodwill locations will I visit?
That is a question that I cannot confidently answer quite yet, for my plan is still in the works. However, I would love to thrift from DC to as far as Texas, time permitting. I would like to stop through a variety of states including West Virginia, Kentucky, Tennessee…who knows! If you have any location sections, please let me know.
What I do know, is that I believe that I have it in me to succeed in my goal.
The REAL challenge for me is to exhibit self control and not bring all the finds home with me, haha! I better create a list to limit my spending and quantity of finds!