Fashionistas, 2017 was an incredibly exciting year for me: I got ENGAGED!
I am so happy to have my special guy, Marc – forever! We are getting married on Memorial Day weekend in our quaint hometown in Southern Maryland. While planning a wedding is super exciting – I will share more about that in coming weeks here at DCGF – we are most excited about our honeymoon! We will spend a full week together in Key West, Florida in June; we absolutely cannot wait.
If you've ever planned a wedding (or know someone who has), you are aware of the thousands of dollars it takes to pull off such a grand event. Simply said, my honeymoon fashion budget is well…um…non-existent.
I've turned to my tried and true savvy shopping haven, Goodwill, to ensure I can still look and feel my best during my special trip with my husband. I wanted to share some essentials that I've picked up from DC Goodwill stores for our beachside honeymoon. But most importantly, I'm soliciting opinions on what to do, what to eat, what to drink and what to WEAR while gallivanting around Key West!
Here's a peek at what I've scored so far on my Goodwill Honeymoon Mission: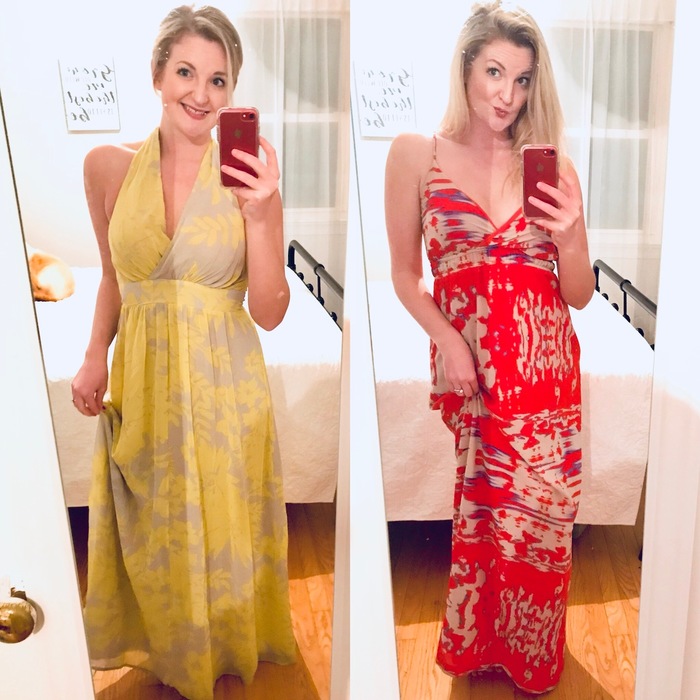 1.) Maxi Dresses
I love the elegance of a maxi dress so I thought I would try and find a couple for our trip that would be the perfect combination of comfort and style. Last month, my girlfriend Megan and I started our search during the latest DC Goodwill Fashionista Meet-Up at the
Bowie, MD Goodwill
. Megan picked up a unique tan and yellow maxi that (at first glance) I was NOT digging. After her persuasion, I gave it a try. She was totally right – it is perfect for a beach vacay! The chiffon overlay and bright yellow pattern will be great for Key West.
I also scored this red and purple printed maxi thinking it would be a summer staple. Both pieces are considered "Women's Day Dresses" at Goodwill so they each cost me only $8.99! They'll definitely make their way into my suitcase!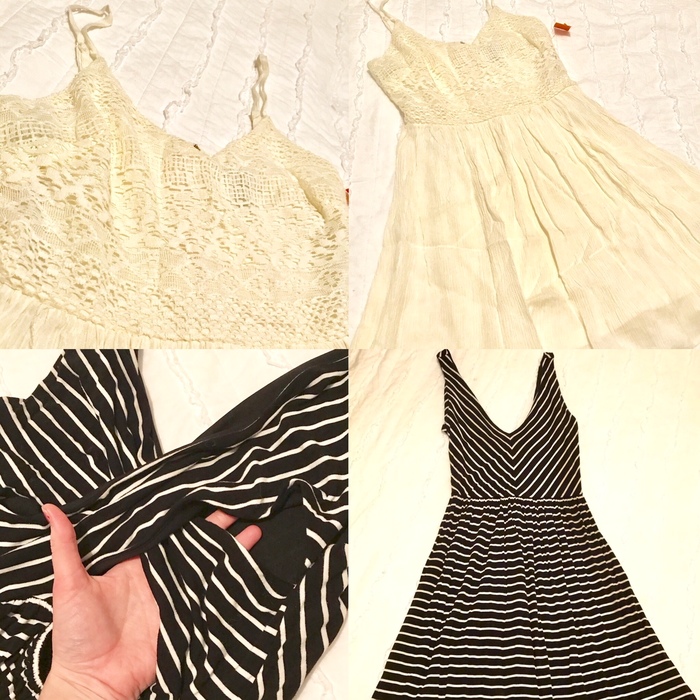 2.) Sundresses
A sundress is the perfect outfit for a town like Key West; it is easy to pack, simple to style and effortlessly fashionable. While shopping at Goodwill, I've been looking for breezy fabrics that will be light and comfortable for travel. So far, I've found this super sweet ivory, Forever 21 sundress and this fun, wrap-back LOFT dress. I scooped up both during the Color of the Week sale, so instead of $8.99 – I paid $4.50 each! I think I need a couple of bright colors to add the mix here, what do you all think?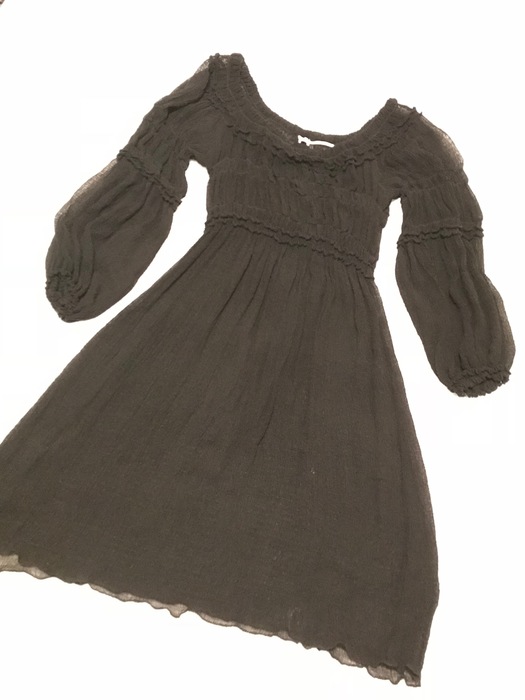 3.) Beach Accessories
I scored this amazing Max Studio sheer dress from one of the newest Goodwill stores, the
Kings Highway location
. I initially picked up this little black number thinking it would be fantastic for a date night. Upon further examination, I discovered that it was 100% sheer. Hmph! I certainly can't wear it out for a night on the town but it would make an adorable bathing suit cover up! Marc and I will likely spend a lot of time boating and traveling to and from the beach during our trip, so this will be perfect to protect me from the sun. How comfortable, covering and chic!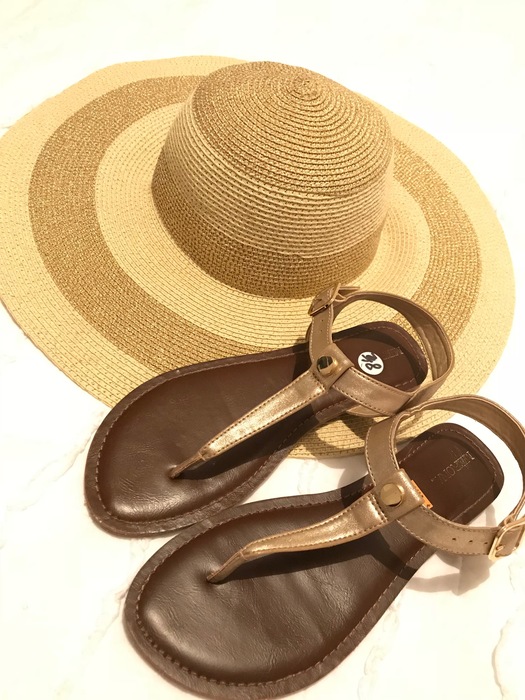 Another beach vacation essential is the classic floppy hat. I am lucky enough to have scored this J. Crew beach hat a few years ago from the
Columbia Pike Goodwill
for $4.99.
If you've read my blogs or follow me on social media – you know that I am an absolute high-heel lover! We will probably do a lot of walking around Key West so, I'll need fun, chic sandals that will also be comfortable. I found this extra cute pair at Goodwill for $3.00. I REPEAT $3.00. That is $1.50 a shoe! They were 50% off the marked price during the Color of the Week sale – but let's be honest, even if I paid the full Goodwill price these would still be a steal!
There you have it, fashionistas! I've collected a good amount of Goodwill fashion collateral to rock on my special honeymoon adventure. What else do I need to make sure I am looking and feeling my best? Have you ever been to Key West, Florida? What are your recommendations for must-dos, must-sees, and must eat/drink?
Karen Wathen is a young professional and self-proclaimed "thriftanista." She has brought her love of writing, food and affordable fashion together on her blog, County Meanderings, where she frequently posts about her thrifting adventures. Follow her on Instagram (@k_wattt) for a peek into her savvy life.