Jewelry boxes are easy DIY projects to paint – and a fun way to make a statement in your home.
Goodwill is a great place to shop for jewelry boxes to upcycle. I've seen them in all shapes and sizes, but this one caught my eye on a recent trip to the Fairfax, Va. store.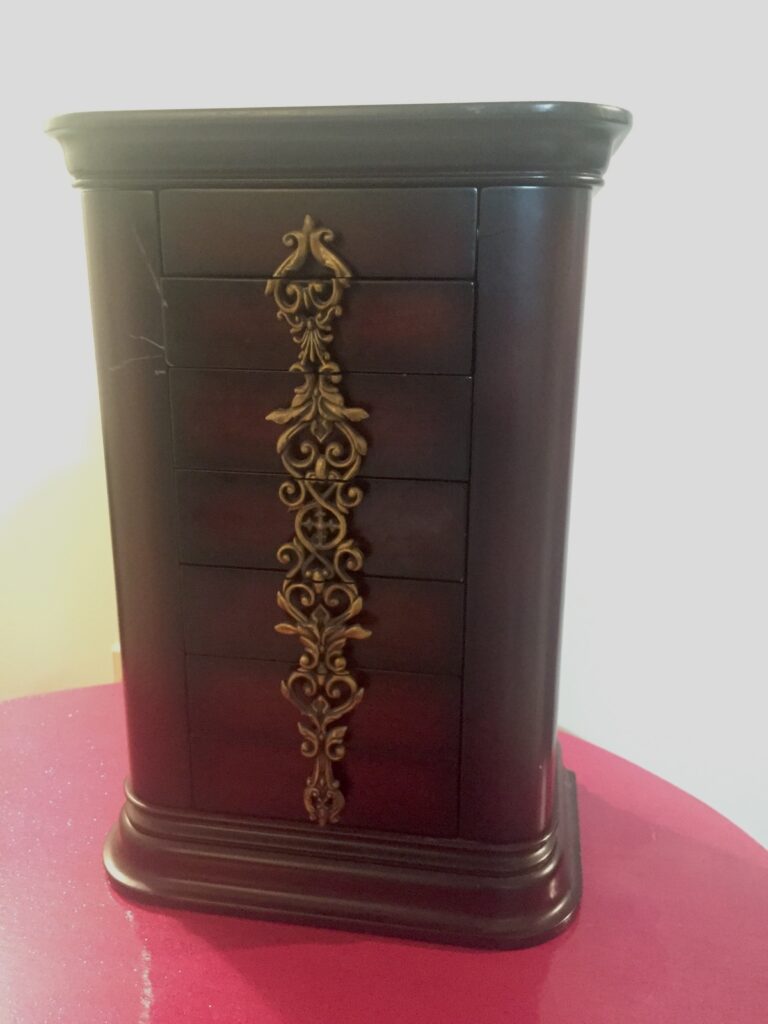 I liked that it was a little bigger than most jewelry boxes with lots of drawers and sides that open for storage. I loved the fancy drawer handles. And the price was right at only $9.99. I knew that with a fresh coat of paint, I could give this jewelry box an entirely new look to fit my style perfectly.
Here are a few tips when painting jewelry boxes:
1. This jewelry box had several scratches on the top and sides. I sanded them away by hand with a piece of sandpaper so I had a smooth surface for painting. On a small item like this, you could even use an emery board for fingernails to sand away minor imperfections if you don't have sandpaper on hand.
2. The velvet inside the drawers of this box was in really good shape, but it did have a few fuzzies. I folded over a piece of duct tape to use like a lint roller to freshen up the velvet like new. I also glued down a few sections that needed to be secured. You want the inside of a jewelry box to look just as nice as the outside.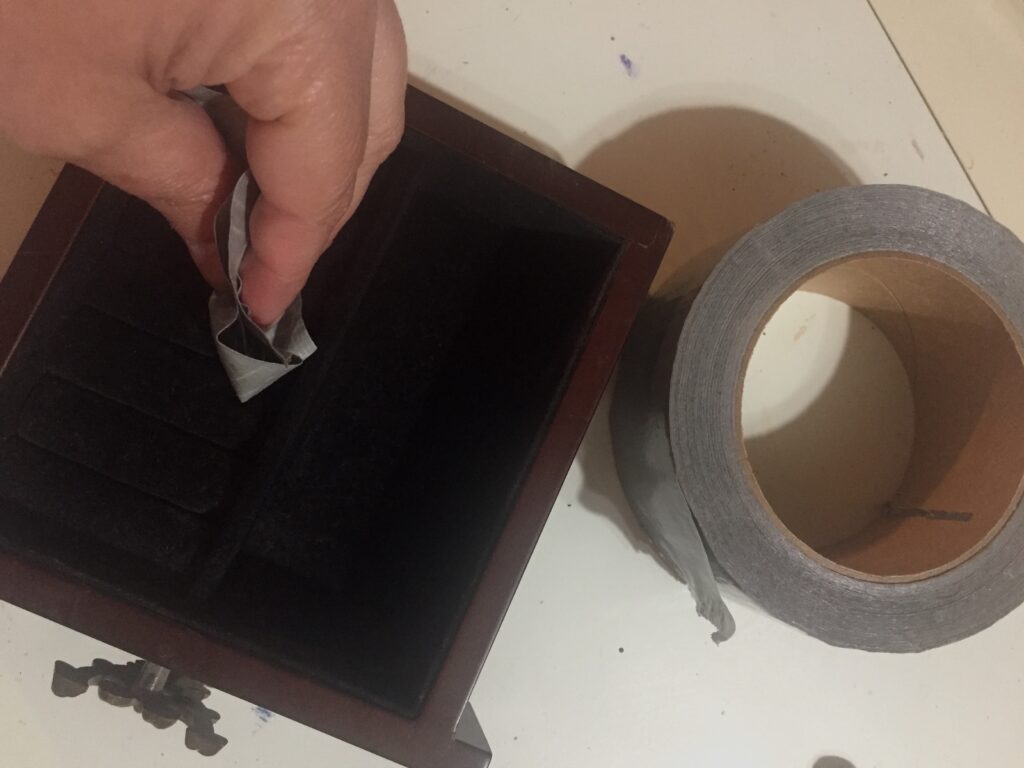 3. As I removed each drawer, I numbered it on the back with a marker. That way I could remember exactly which order they go. Sometimes, it's obvious and this step is not necessary. But for this jewelry box, several of the drawers are the same size, but the handles are different and needed to line up just so. I labeled them so I wouldn't have to figure it out later.
Next came the fun part – paint!
I chose a turquoise blue color for the jewelry box. Bright colors make me happy — and I think it is really important that your home reflects the colors you love.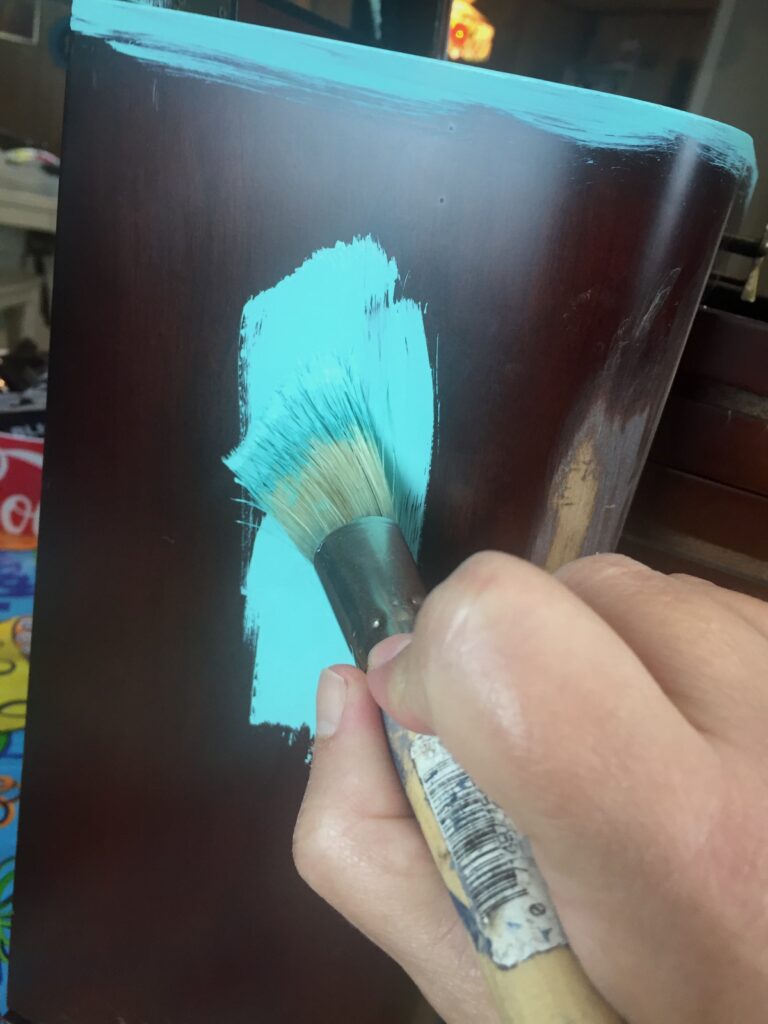 I started painting the fancy handles the same color, but then I got a better idea. I had metallic blue paint leftover from another project. I painted the base of the jewelry box and the handles to contrast against the lighter turquoise.
I love the new two-toned look!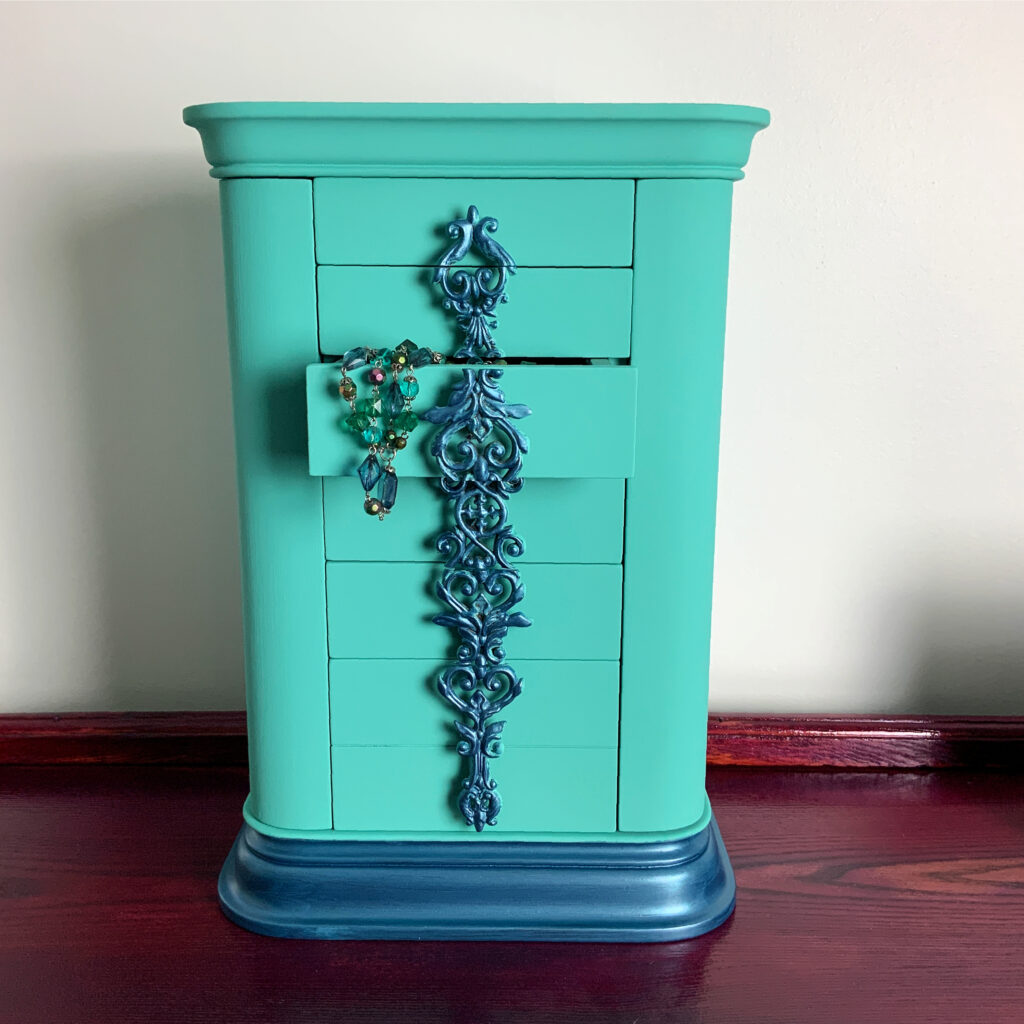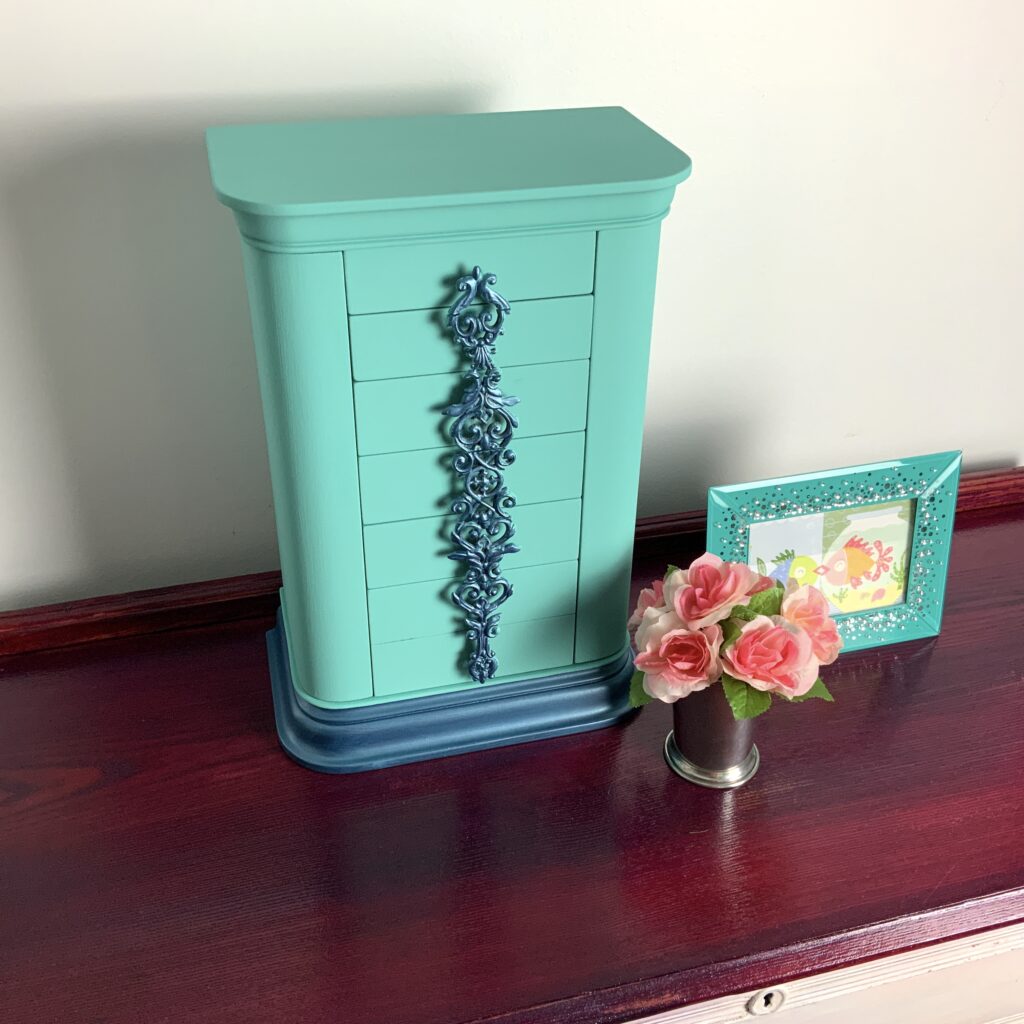 I teach furniture painting classes at our store and online. I hear from a lot of people who are interested in painting their furniture to update their homes.
But they are afraid to get started.
A small project like a jewelry box is a great way to get started! It's small and can be completed in a few hours. It's a great way to test out colors and new techniques. It only costs $10 – and it is going to look amazing!
And if you don't like it? You can always paint over it until you love it.
That's the wonderful thing about paint.