Your Thanksgiving Table Will Count Its Blessings with "Mercury" Glass Items
Set a shimmery table with "mercury glass" items to welcome your Thanksgiving guests and help to shine your light. This week's DIY project is so easy and elegant that it will also make your smile sparkle big. Clear glass containers get their bling on with this painting technique. Thrift store items look like a million bucks when transformed this way and make your Thanksgiving table and home look stylish for the season of gratitude.
What is mercury glass? According to Wikipedia, in the mid-1800's, "mercury glass (or silvered glass) is glass that was blown double walled, then silvered between the layers with a liquid silvering solution and sealed. Although mercury was originally used to provide the reflective coating for mirrors, elemental mercury was never used to create tableware."
While an old idea, this new spin on it is super safe and beautiful, too.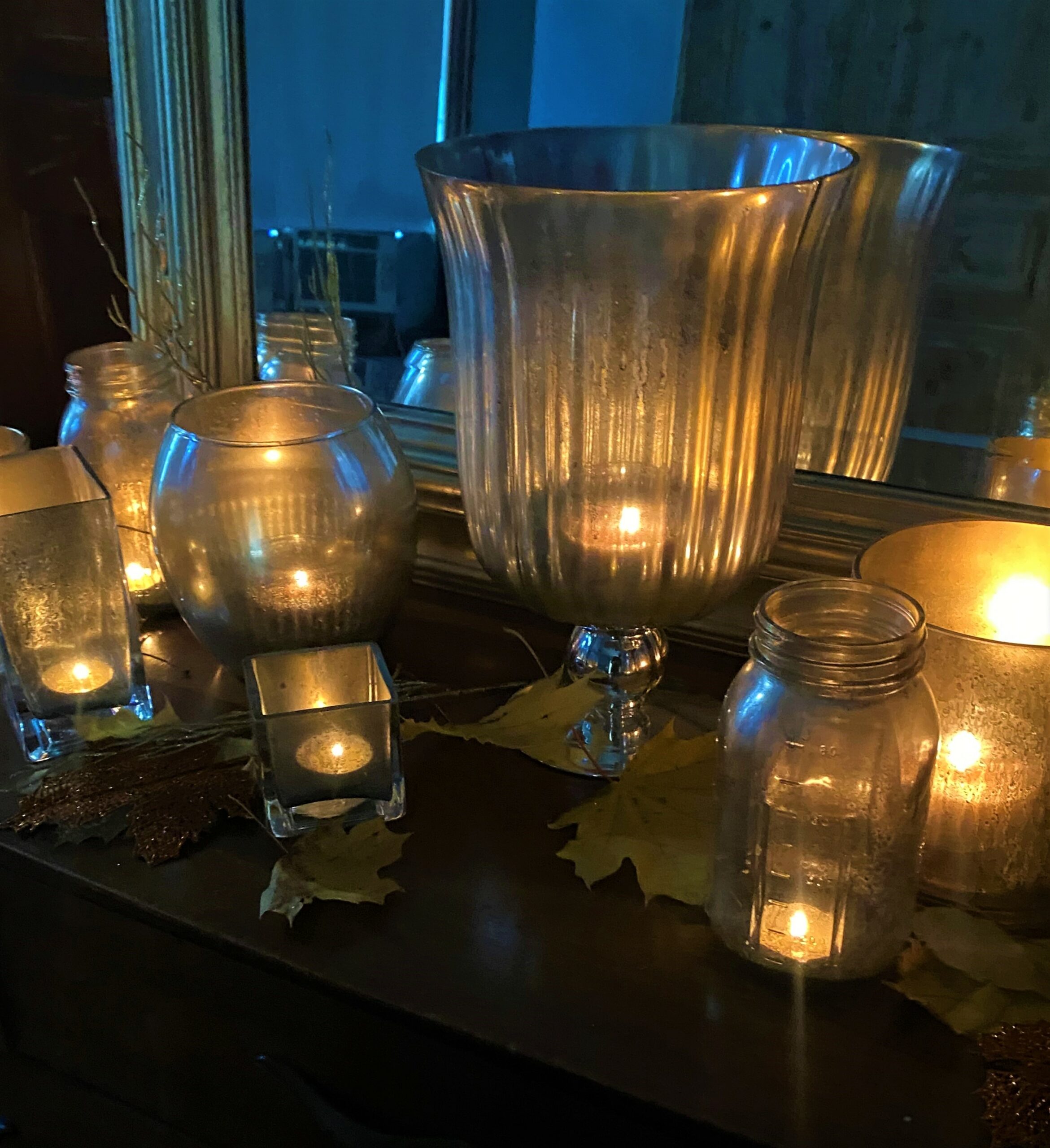 Items needed:
· Glass items like mason jars, vases, candle holders
· Spray paints in metallic gold, hammered bronze and mirror effect
· Vinegar
· Water
· Spray bottle
· Candles
· Season items to accessorize
1. Find items at Goodwill to make things shine
You can pick up items at any Goodwill for this festive and fun DIY project for a dollar or two. All Goodwill stores have an abundance of glass items just waiting for this sparkling treatment and to take center stage on your Thanksgiving table.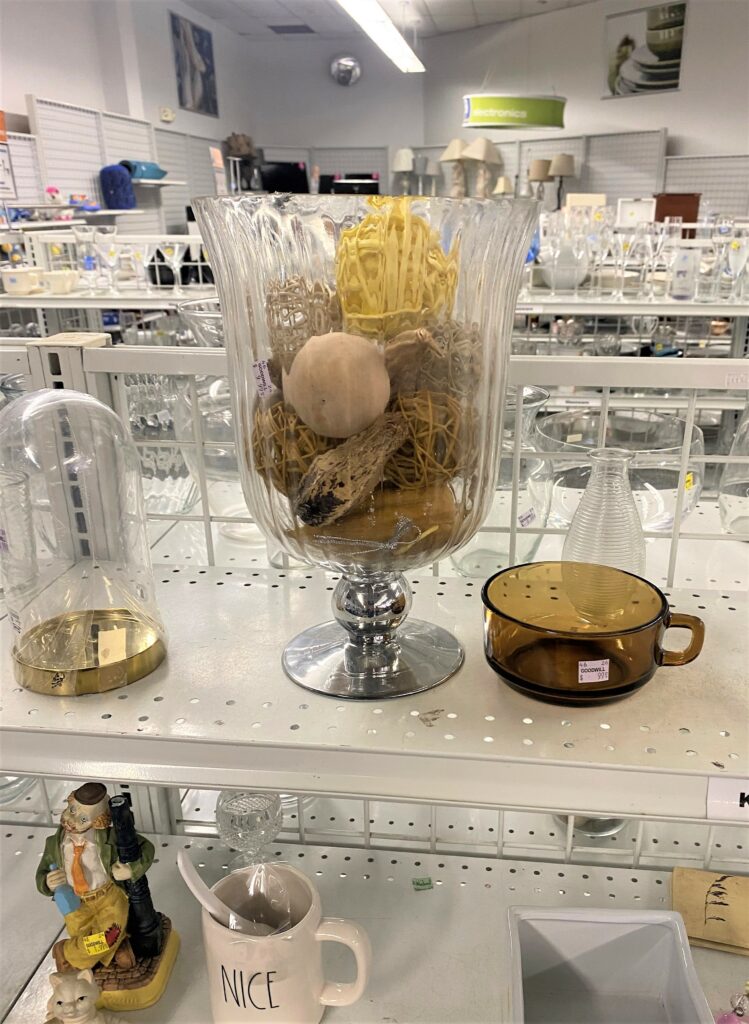 Square, short vases captured my attention as did others with simple and smooth shapes and designs. A larger piece with a pedestal base was a must-have; several mason jars were picked up, too, for their country charm and friendly appeal.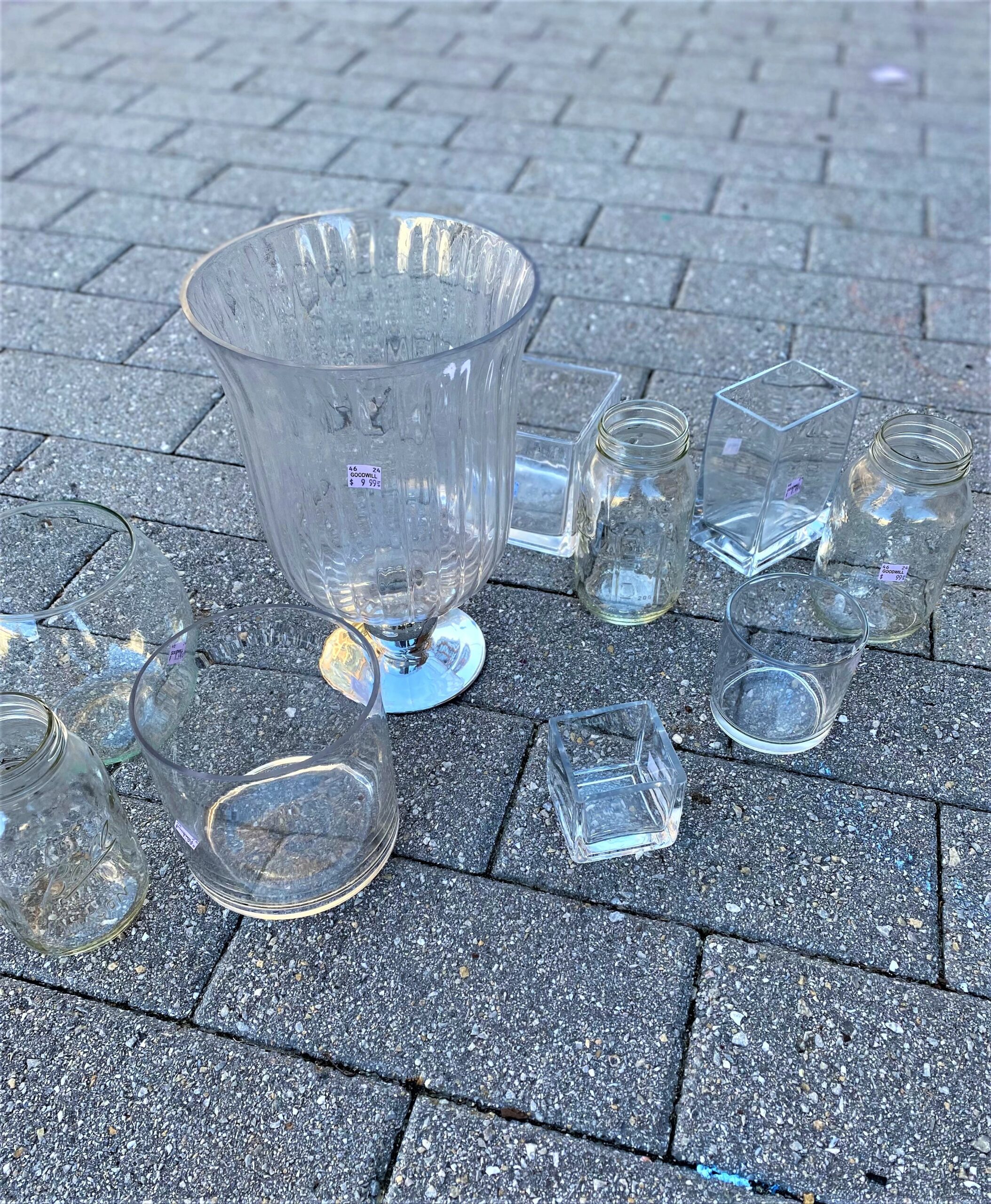 2. Stop by your hardware store or look online for mirror & metallic paints
Look for mirror effect spray paint which has the most reflective quality of its kind. Also, select a bright gold metallic paint as well as one with a bronze, hammered finish. Also, pick up some plastic disposal gloves while there to protect your hands from the paint.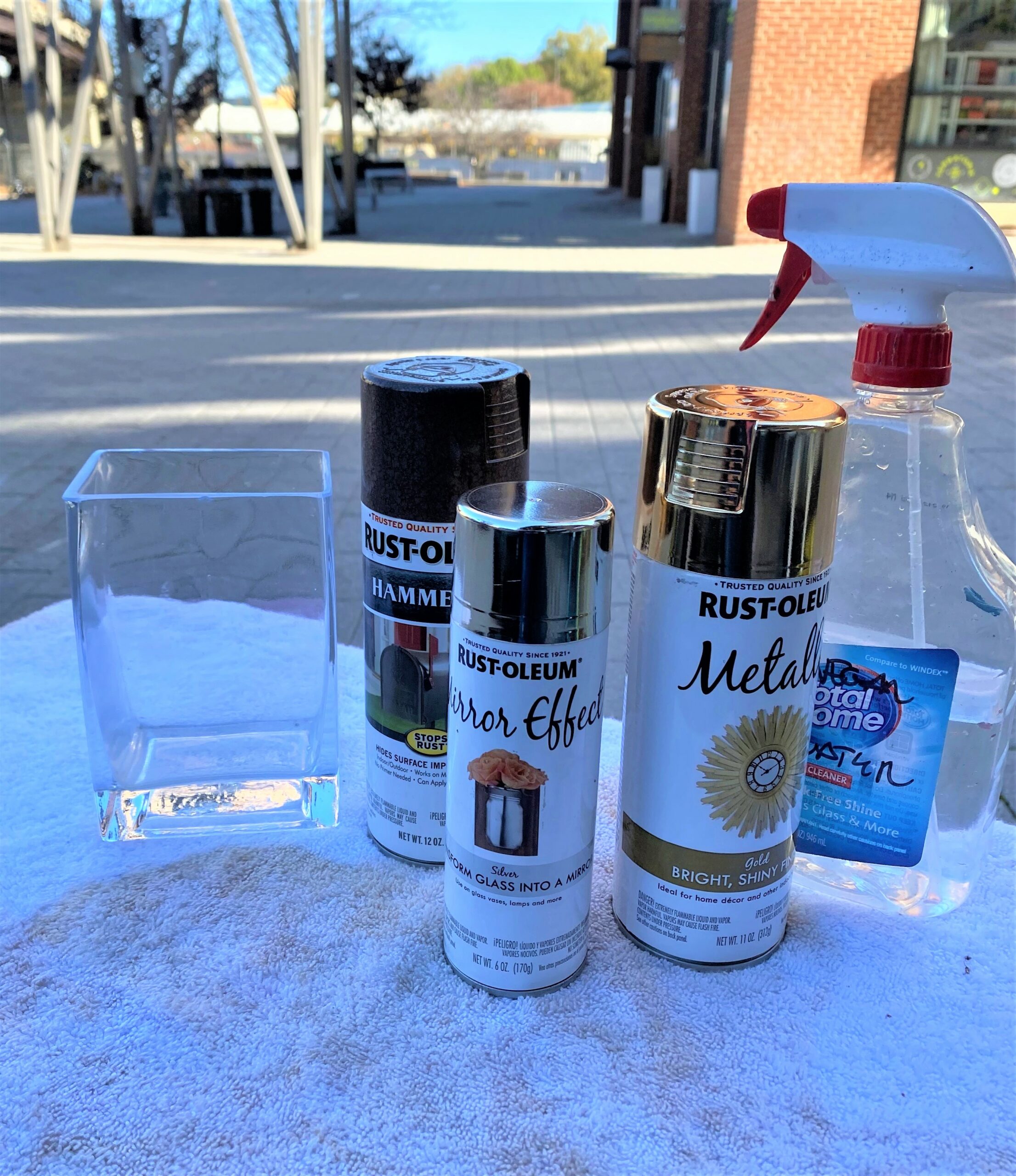 3. Create your vinegar solution
If possible, reuse a spray container for this project so you are being good to Mother Nature. Fill it half-way with vinegar and add water to the other half, for a 50-50 mix.
4. Spritz, spray, layer
Do this project outside or in a well-ventilated space if possible. On the inside part of your glass container to be transformed, spritz a very light mist of your vinegar-water solution. It will lightly cling to the sides of it as well as run down a little bit—which is what you want.
Starting with the mirror effect paint, spray a super light layer on the inside, too and right on top of the vinegar-water spritz.
Right away, pick up your gold metallic paint and spray a very light layer on top of that. For a little bit of depth and visual interest, complete the process of adding a quick spray of the bronze hammered paint.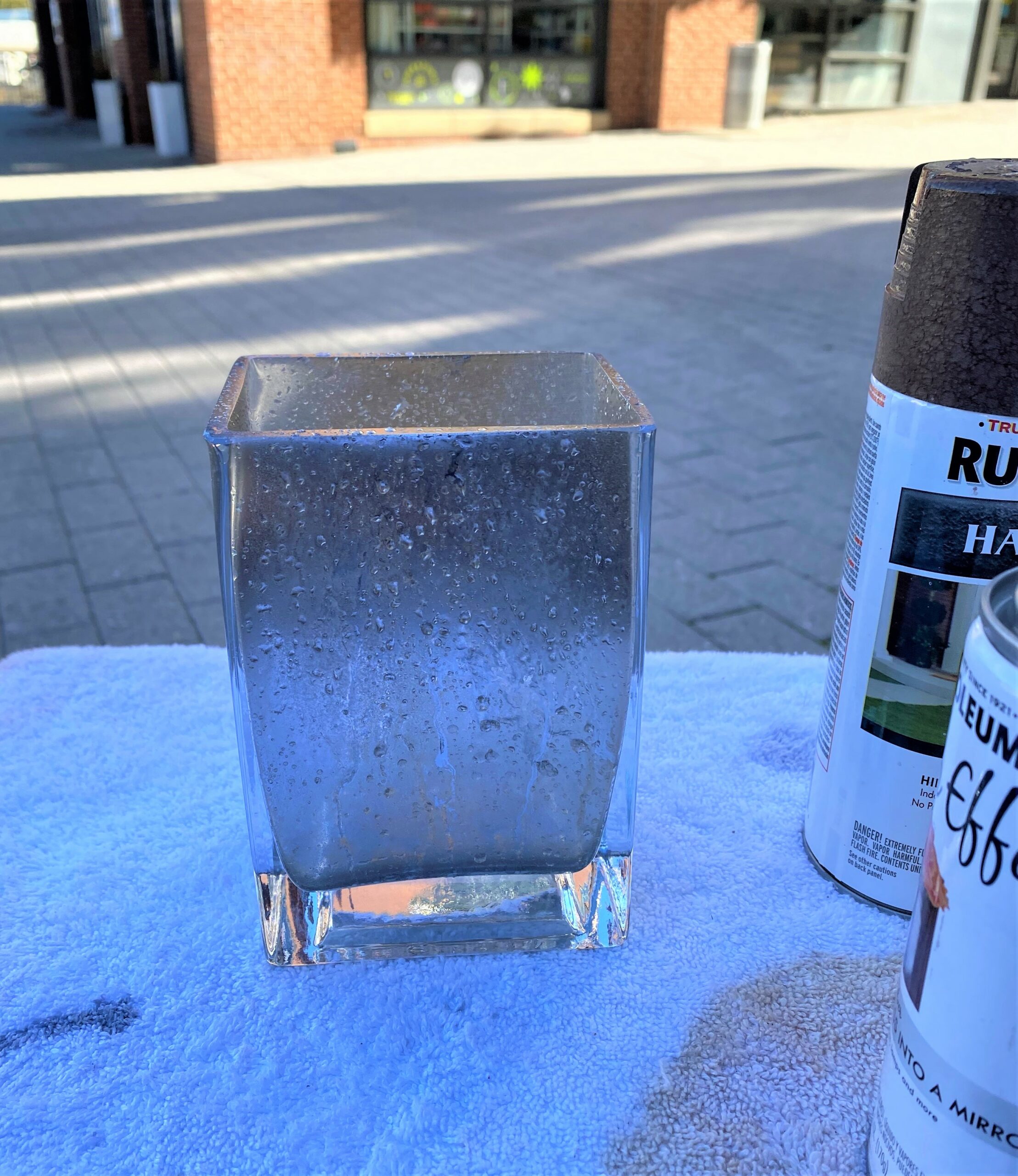 You'll immediately see how the various paints and vinegar-water solution work together to make your piece look like it is mercury glass. So beautiful! Let your mercury glass pieces dry well.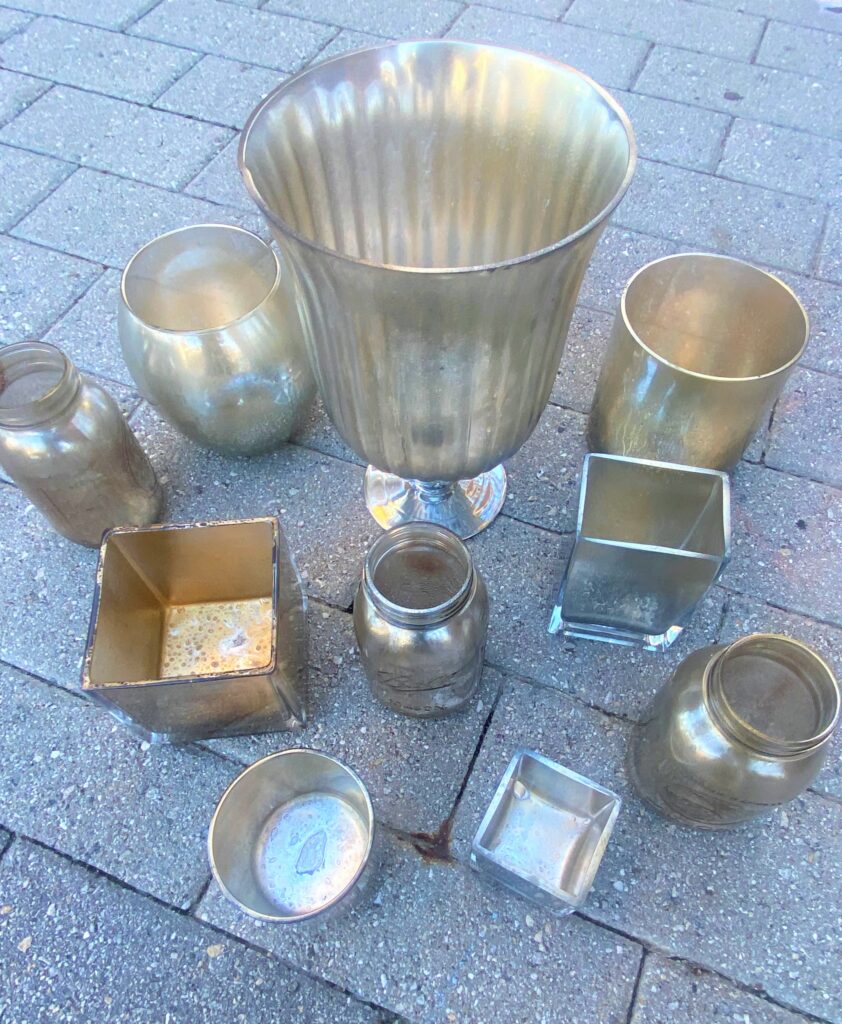 Expert Tip:
In between layers of the different paints, you can spritz on a little more of the vinegar-water mix. Also, you can add additional light sprays of the mirror and gold to make it very reflective and bright. Candidly, you can't go wrong because the pieces' beauty are the imperfections, layers, drops and drips.
5. Add candles, fall items for an inviting Thanksgiving vignette
Place your mercury glass pieces on your table and add leaves, acorns, flowers and other items collected from outside. Position other colorful fall accent pieces.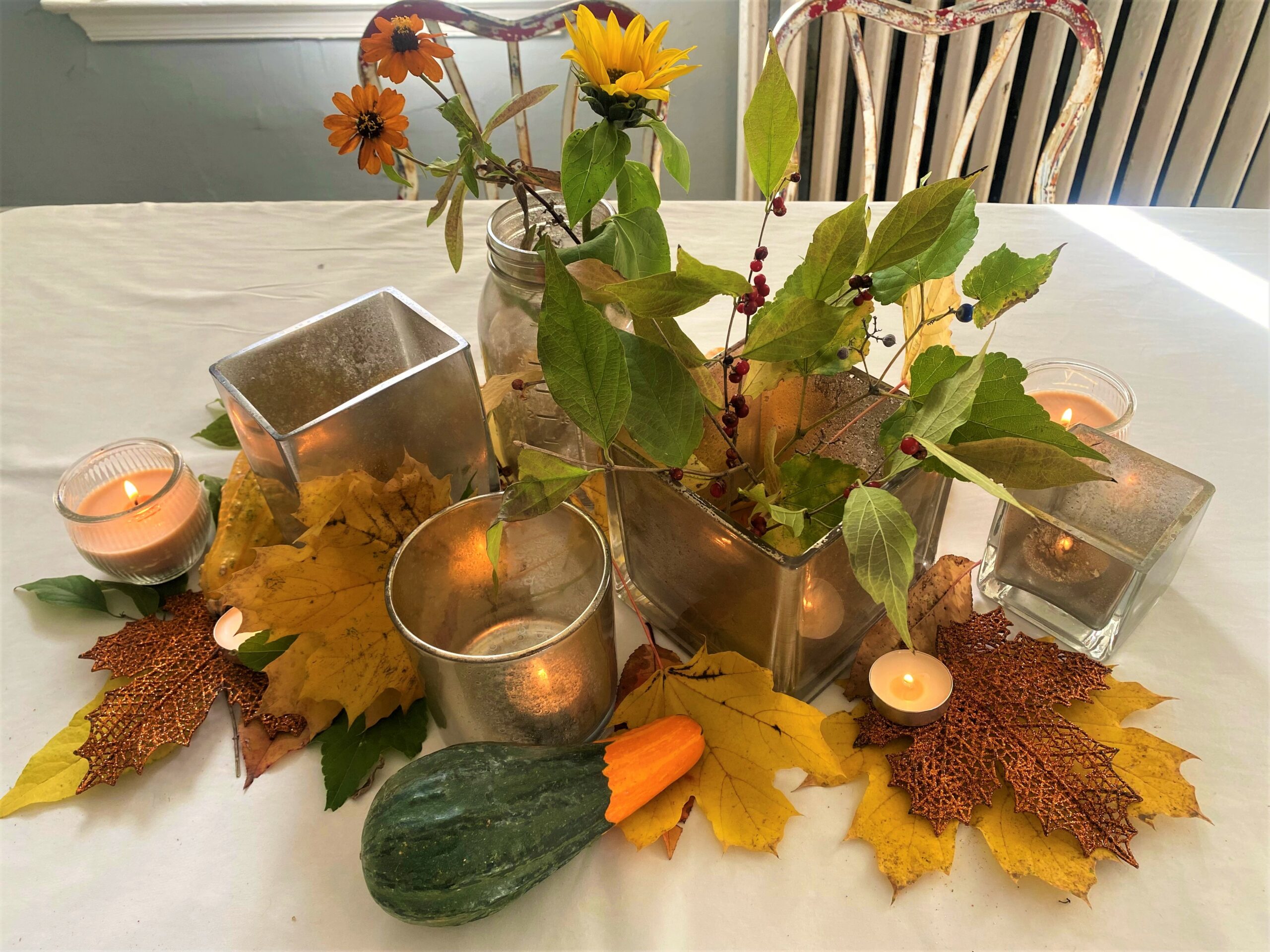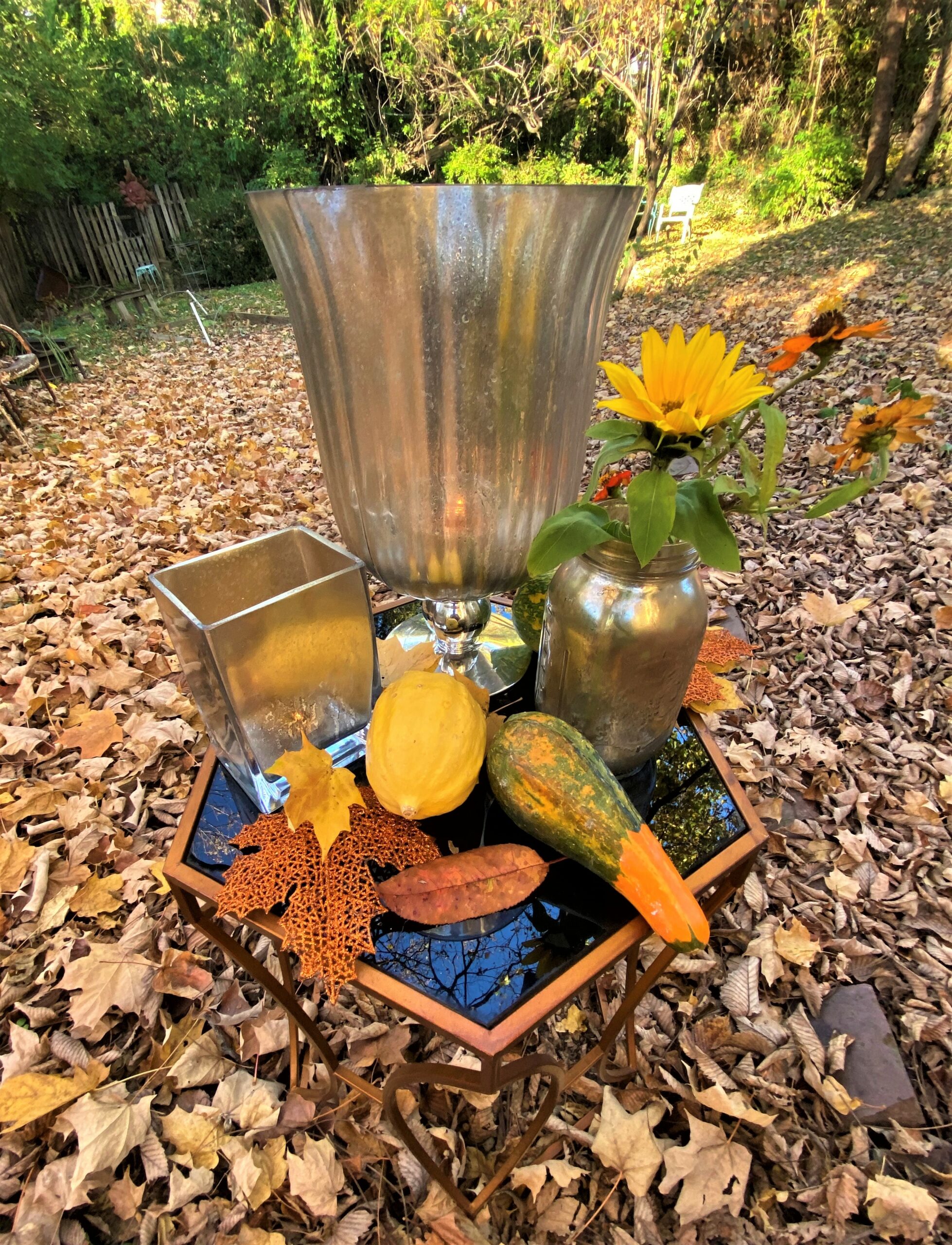 Light candles them place them inside the glass pieces and around them to reflect light and add a warm glow. You may also put them on your mantel, a dresser top or on your coffee table to provide a luminous light as night falls.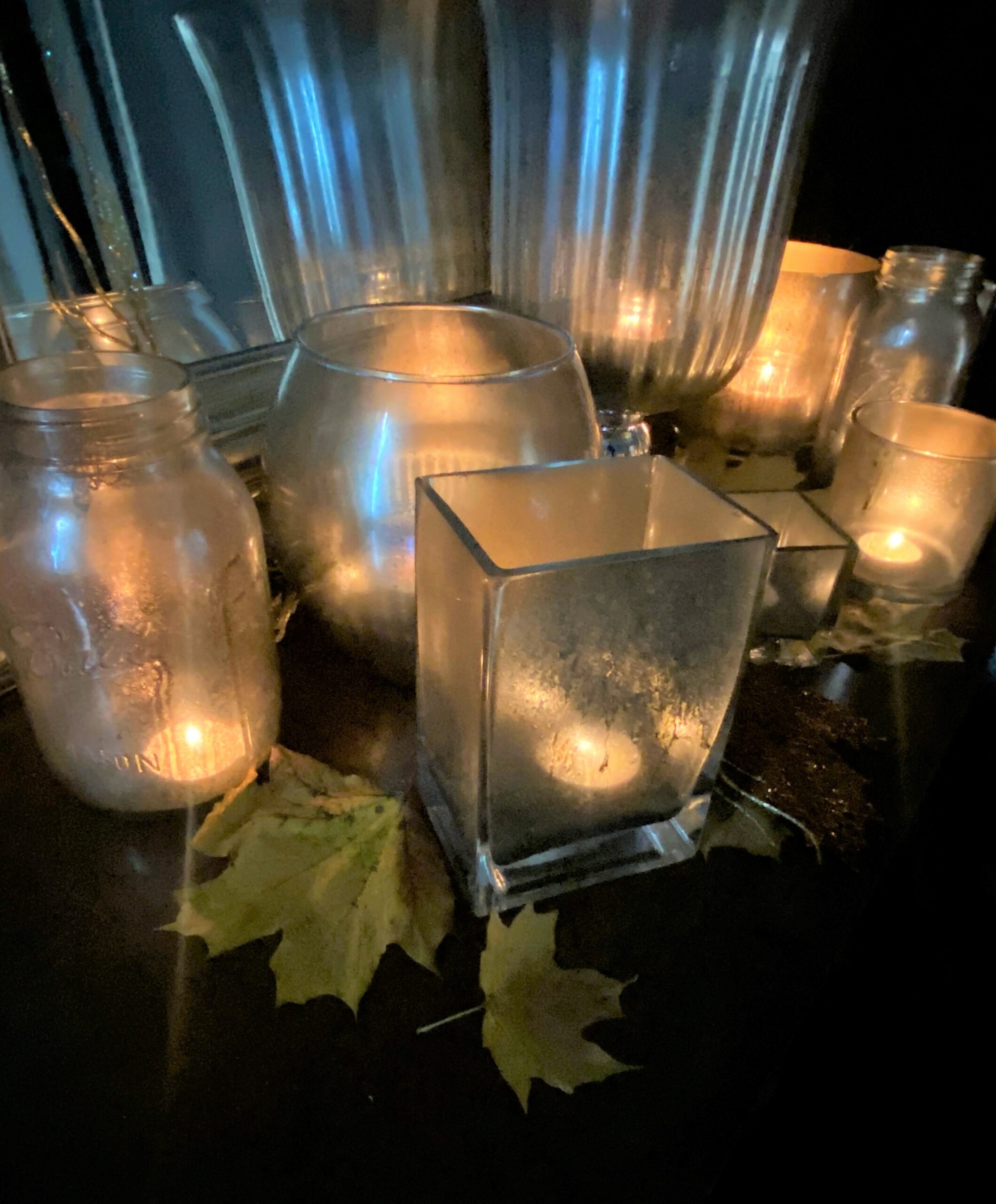 You will feel warm inside, too, and glow a bit as well as you see how lovely these pieces make your place look on Thanksgiving—and any time of year!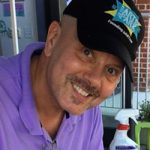 Tim Kime
Artist, Motivational Speaker, Life Coach
Tim Kime is an artist, life coach, and connector. He is the President of Kime Leadership Associates, offering executive coaching, meeting facilitating, and motivational speaking. He is also Chief Creative Force of Transformation Junkies, which upcycles furniture and other household items into functional works of art. He combined his two passions—unleashing the potential in people and transforming items with the launch of the Art of Possibilities Workshops. These workshops are part upcycling, part dreaming, and part goal setting.