To spice up my thrifting excursions, I love a good challenge! I've ventured to Goodwills across the country, limited my budget…and on a recent fall visit to the North Rockville location (one very close to where I live), I limited my time spent at the store! In fifteen minutes, I challenged myself to speedily seek finds that I without a doubt, wanted to buy. Not items that I wanted – treasures that made my heart flutter.
So, here's what I found in about fifteen minutes. Ranging from name brand to vintage, these beauties now have a new home with yours truly.
1. Assorti for Susan Fres vintage 1980s ruffle statement blouse
Diane and Susan Fres are always on my vintage bucket list. Known for their whimiscal prints and statement structures, these sisters created treasures that vintage fanatics dream of thrifting.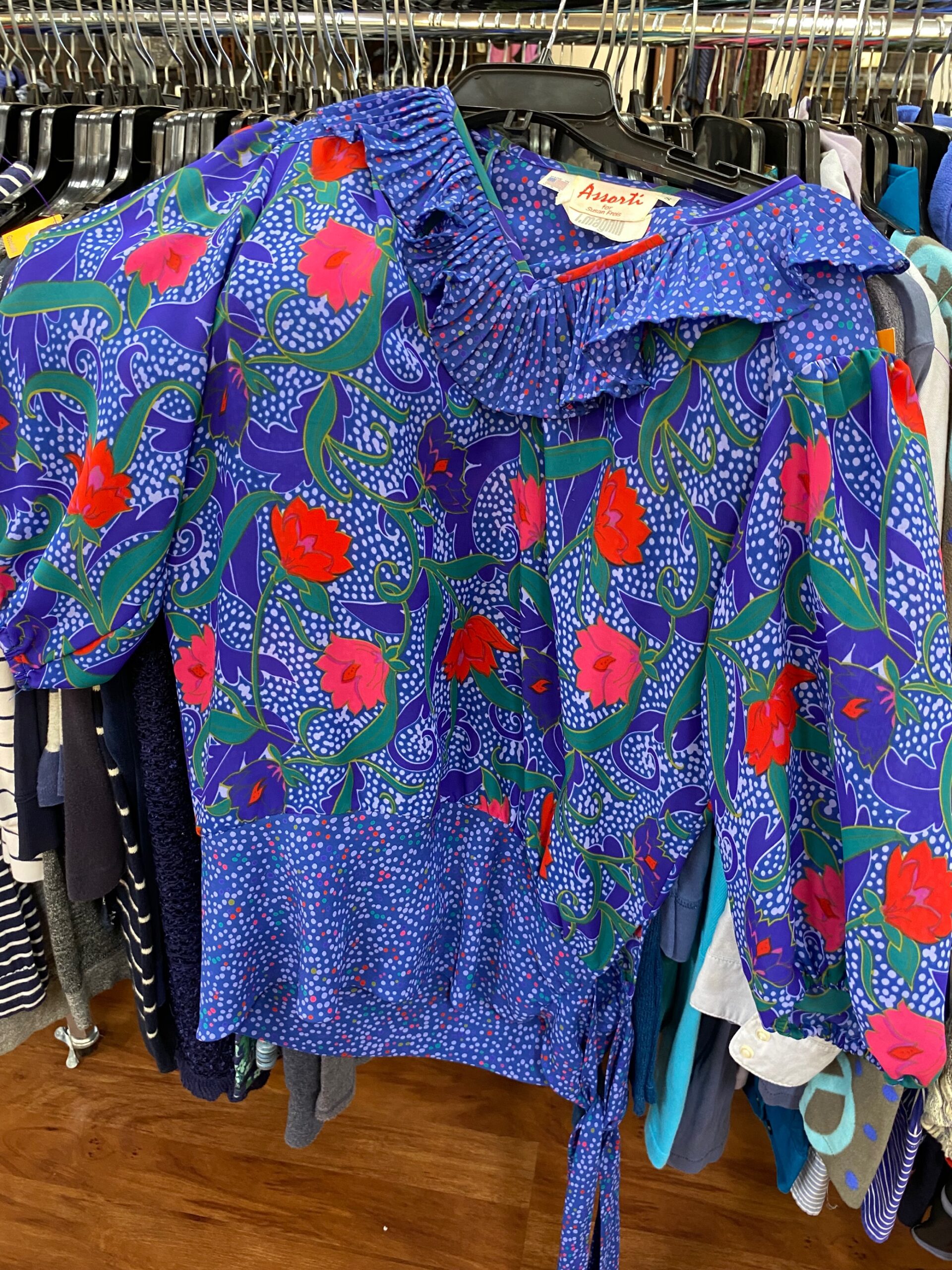 2. Geometric Memphis Design-like vintage sweater
Always look in the men's section! This one-size sweater is my new favorite thing! I found it dangling on the end of a men's shirt rack and snatched it up in seconds. I've worn it two times already with black tights and '80s earrings.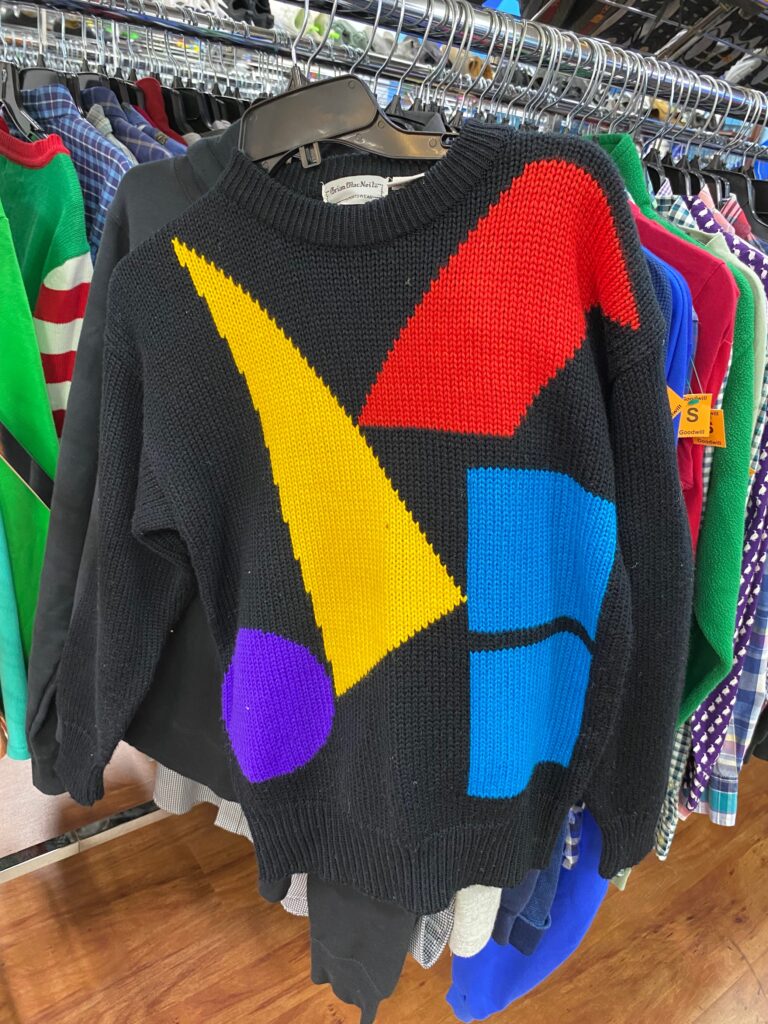 3. Vintage brass bookends
I almost didn't buy these but for $2 a pair, they will easily find the perfect spot in my home. If I get tired of them, I know that this pretty pair will make a unique gift for a friend during the holiday season.
4. and 5. Nike kicks!
It's so hard to find name brand shoes, in good shape, in my size. So, when I found several pairs of gently used and like-new Nike sneakers in the kid's section, I felt like the sneaker Gods heard my prayers.
The pair on the left are practically new running shoes which originally retail for nearly $100. The Air Max beauties on the right brightened up nicely with shoe cleaner. I think I might paint them! For under $10 for that pair, there's nothing much to lose.
The next time you embark on a thrift trip, I challenge you to try this challenge! In fact, let me know when you go. I might join you! 🙂