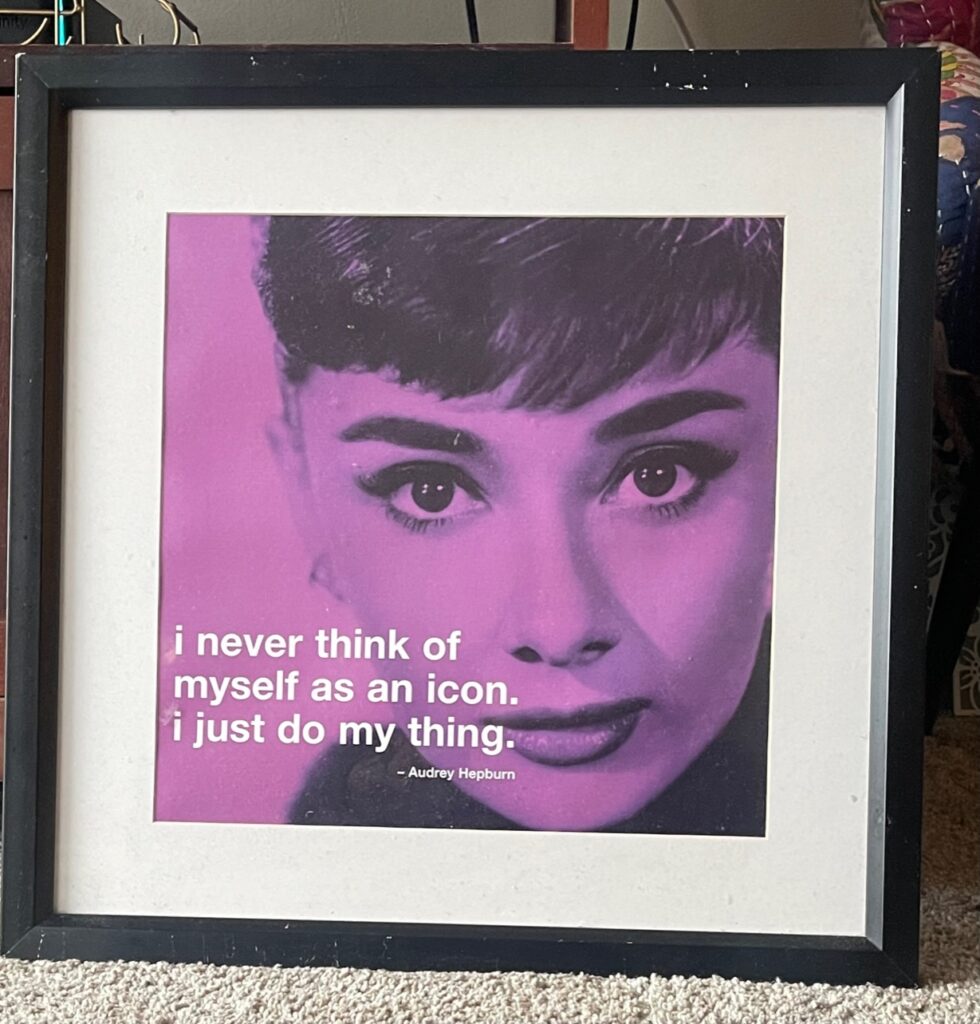 You can find anything while thrifting, especially when you are not looking for anything in particular. Some of my favorite finds were discovered while browsing the aisles. 
Most of the artwork in my apartment is thrifted. I especially love art with witty sayings and phrases that show my personality in the space. I found one of my favorite pieces of art in the 3rd Avenue Goodwill location in Harlem. Audrey Hepburn is one of my favorite style icons. I loved the quote which I live by, " I never think of myself as an icon. I just do my thing" My mother encourages me to purchase the picture for travel and I carefully got it back to DC on the Amtrak train. The picture was a steal for $8.00!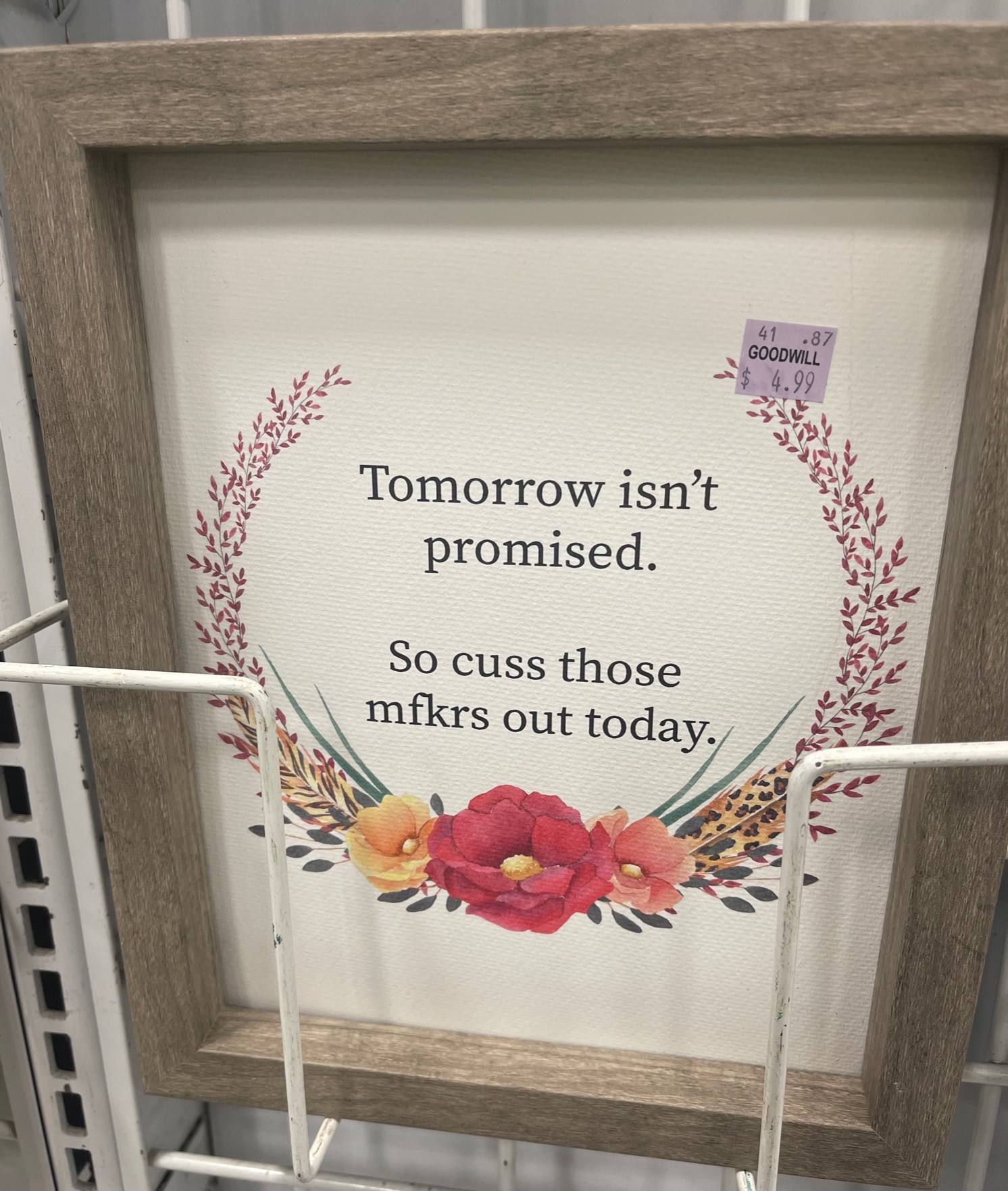 I recently found other witty wall art while shopping in Goodwill. My walls are filled to capacity, so I could not take them home. However, it was cool to see what is available. Most of the artwork I found was under $10.00 which is a serious bargain. Check out Goodwill's artwork and housewares sections to get a free giggle or take a piece home and make it part of your collection! 
---