Repurpose kitchen tools into lampshades to create truly unique lighting for any room. A shiny silver grater and a shimmering colander get new lives as light coverings that will make you look twice and will whet your appetite for more creative DIY projects! 
Super easy and super whimsical, these lamps will add a charming glow to your home and in your heart!  For the family chef or master griller, these make totally memorable gifts.
Items needed:
· Square metal grater
· Deep metal colander
· Two lamp bases, sleek and silver
· Hammer
· Screwdriver
· Washers
· Wire cutter/pliers
·        Small lampshade
1. See the light at Goodwill
You'll never buy lamps and their related accessories from another place again after shopping at Goodwill.  For a couple of bucks, you are sure to find lighting in all shapes and styles.  For this project, look for lamp bases that are silver, black or white, and slim or straight in their shape.   For a base to hold the colander, look for one with a "harp" on it.  The harp is the curvy part that goes from the base to the bulb and has a place to secure the shade.
(Design Experience: In addition to getting the lamps for this DIY project from Goodwill, I have picked up most of the lighting fixtures in my home there, too! While I love bases made of clear glass and metal—which are perfect as is—I have several that I spray painted to match my color palette. So easy and so inexpensive! Maybe my lamps at home could become featured in a future blog?)
2.      Grab a small lampshade, too
While in the Lighting Section, pick up a small lampshade that secures right to the lamp base (no harp needed).  This will be taken apart to help hold the grater in place.
3. Flip your lid—or at least your colander
For our first lamp, we will pair the taller lamp base with the harp attached with the deep colander. 
Flip your colander over and hold it firmly on your workspace. 
Place your Phillips head screwdriver in the center of your colander, ideally in one of the small holes already there. 
With your hammer, pound it carefully to puncture and widen the existing small hole.  Assuming that your hole created is big enough, you should be able to place the colander on top of the lamp and thread the screw on the harp through the widen hole you created.
To hold it in place, you may need to add a couple of large washers around the harp's screw, then position the colander so the screw goes through and hold it in place with a round, metal finial.  A silver one was used so that the lamp base, the colander and the finial all matched.
Plug it in, turn on the switch and smile from ear-to-ear.  Your light will shine through all the colander's little holes on the top and sides and reflect off the silver base.  Julia Child would want one of these, I am sure!
4. Cut, clip, combine
To turn a square grater into a lampshade, you will start by removing the covering from your small lamp shade. 
You want to only have the metal skeleton of it left over. 
Based on your shade's design, you will want to end up with the bottom section with the round hole that goes on the top of the lamp. Use your metal cutters to trim away any other parts so you have the round hole piece and the metal parts which protrude from it. 
Based on the length of the metal parts, you may be able to bend them at a sharp right angle so this edge helps to hold the grater in place.
Place the cut part on the top of your silver lamp base so that the four metal parts point upwards. 
Screw in your light bulb. 
Carefully place your grater over the lamp so that the metal parts go up inside it; gently push the grater down and into position. Ideally, the metal parts will hold the light-weight grater in place. 
Find a new home for it, then power it up and turn it on, too. All the little holes will sparkle as the light inside comes through! This makes a perfect accent lamp given its small and compact size. Charm-ing for sure!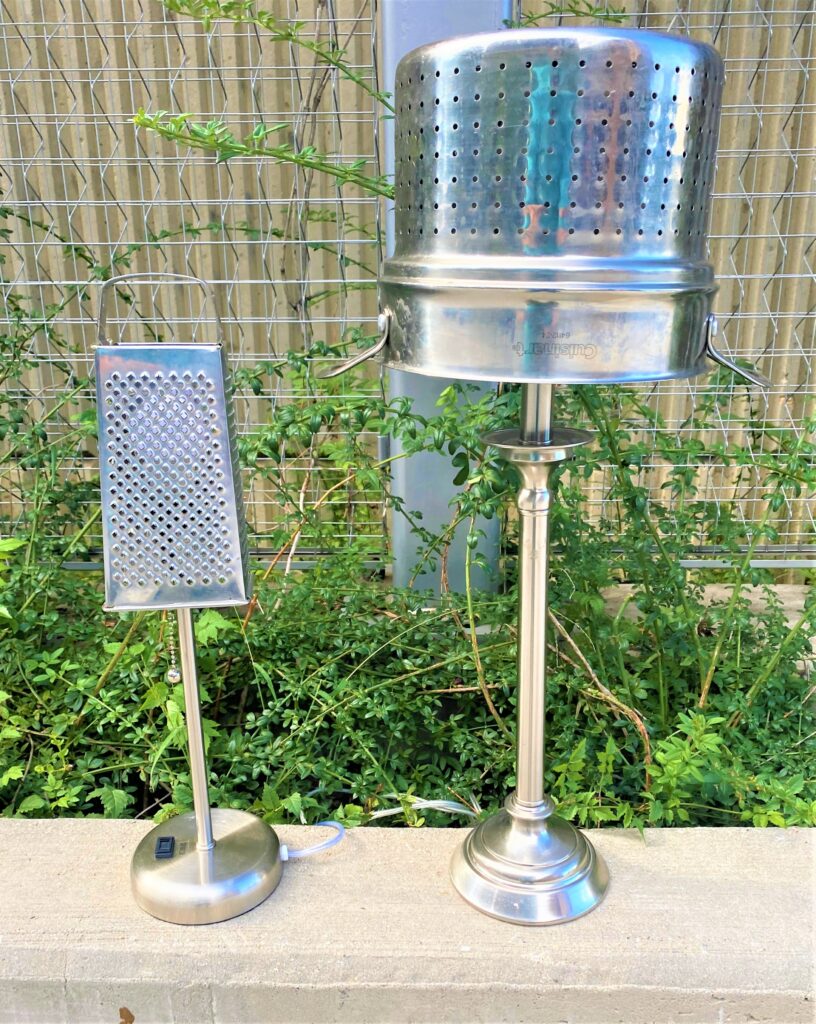 What other kitchen wares could be interesting when transformed into a lamp?  How about a metal teapot or coffee pot?  Perks up my creativity!  What about a collection of metal measuring spoons hanging along the edge of a lampshade and reflecting light?  That would be the perfect amount of fun!  Hey, what about waffle iron transformed into a lighting fixture?  That sounds like a great pattern to me!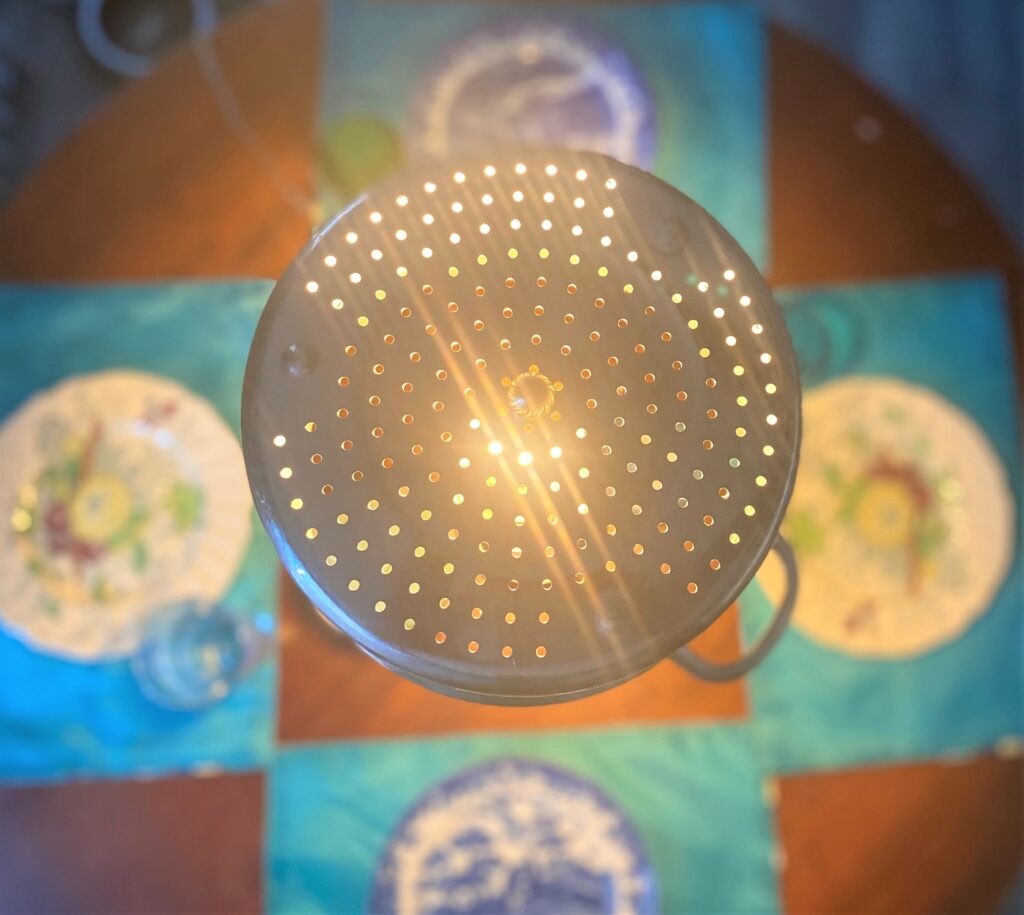 What ideas do you have of items to transform this way? We might want to "borrow" them!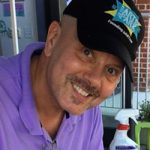 Tim Kime
Artist, Motivational Speaker, Life Coach
Tim Kime is an artist, life coach, connector. He is President of Kime Leadership Associates offering executive coaching, meeting facilitating and motivational speaking. He is also Chief Creative Force of Transformation Junkies which upcycles furniture and other household items into functional works of art. He combined his two passions—unleashing the potential in people and transforming items with the launch of the Art of Possibilities Workshops. These workshops are part upcycling, part dreaming, part goal setting.