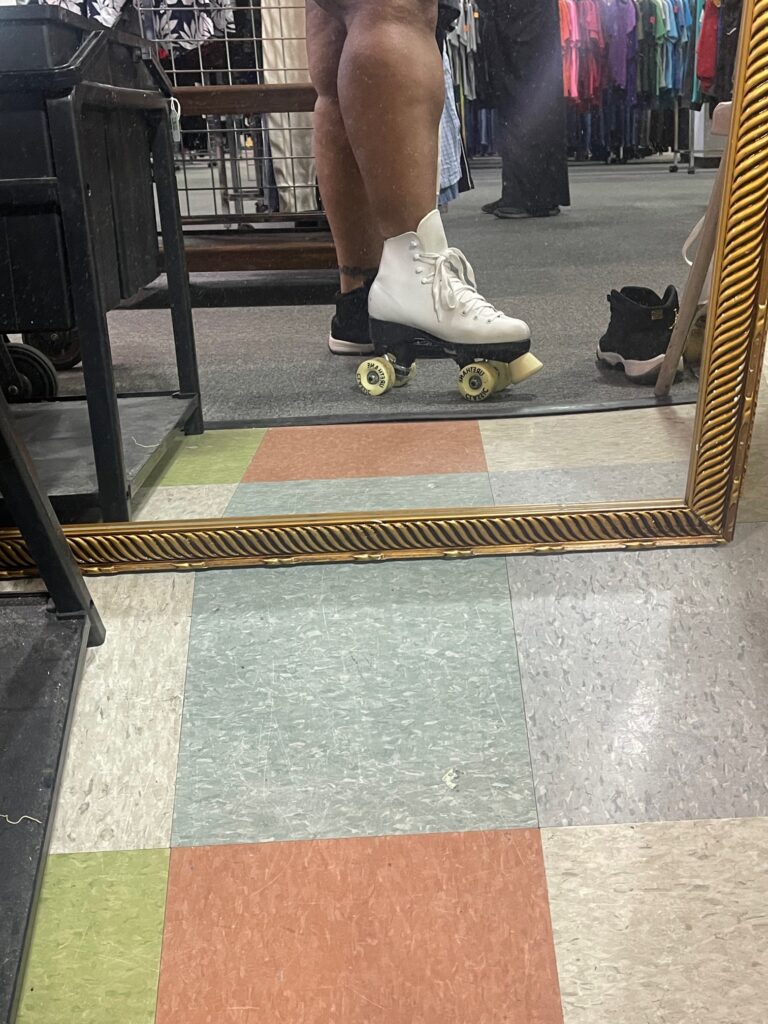 Throughout the pandemic, I have rediscovered hobbies and activities from my childhood, including roller skating. As a child and a youth, some of my favorite moments included hanging out and skating at the local skate rink with family and friends. I even had a skate party for my 8th birthday as a child. 
During my summer walks through DC trails in Anacostia and near RFK Stadium, I would see people roller skating on the trail, which I thought was so cool. I never thought to skate outdoors and not on a rink and it's a cool way to exercise and enjoy the outdoors.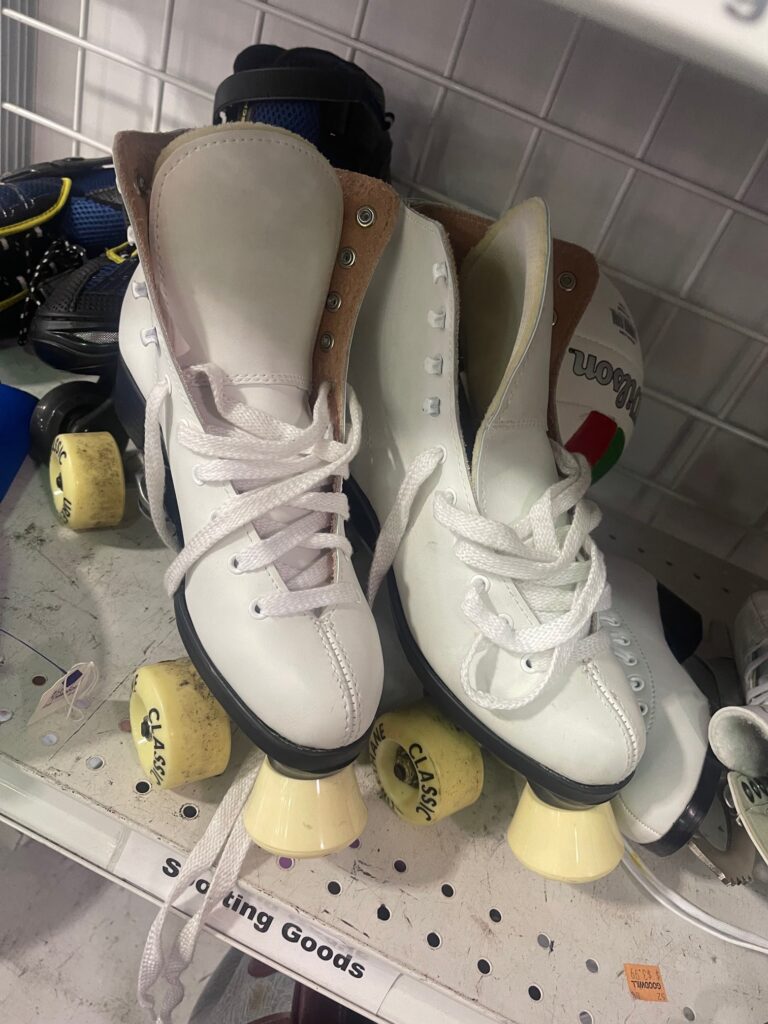 While browsing through the Bowie, MD location, I found a pair of roller skates in near-perfect condition that fit. I also consulted with my cousin who skates frequently on their condition. They were a great deal for $30.00, which is a fraction of the price of new skates. What a steal!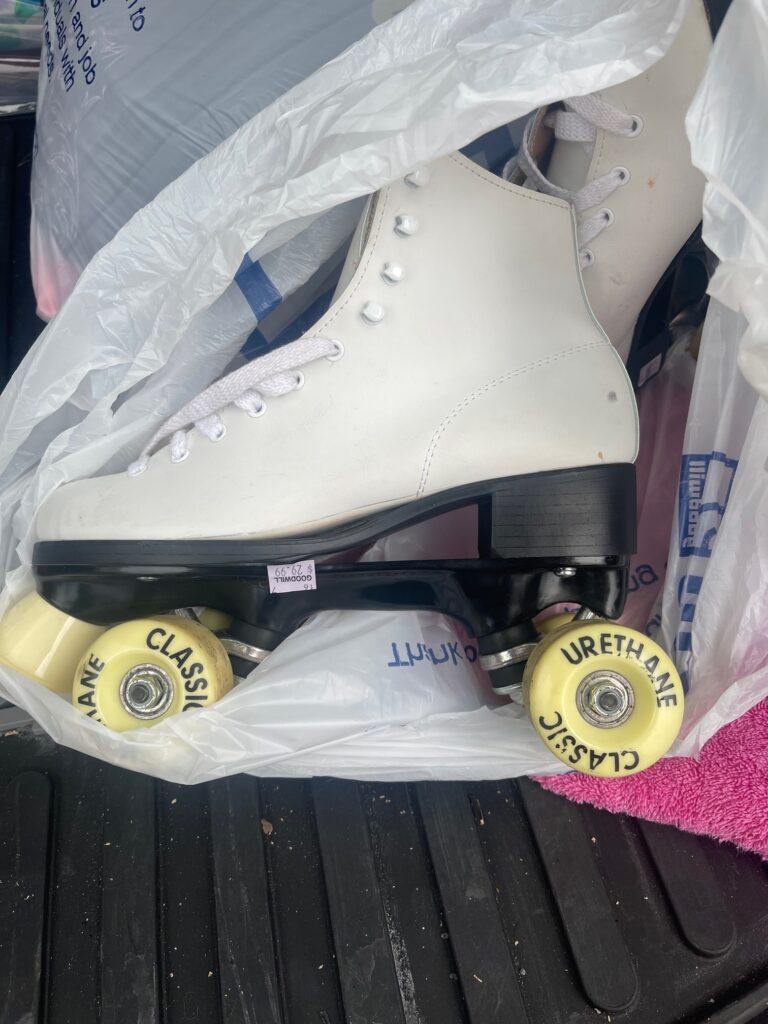 Even though I have not used the skates, they are available when I am ready to hit the rink and the trails! 
**Are you more of a roller-blader? You can find these thrifting too! Here's a pair that I scored a few years ago.

---