So much goes into planning a wedding and preparing a space for you and your future spouse.
Before you start shopping, go thrifting.
Weddings generally come with a big price tag, dresses alone can range between $300.00 to $5.000.00 depending on your style and the designer. Why spend a lot of money on something brand new that you will wear once and only for a few hours?! Instead, you can save money and contribute to reusing items that might otherwise end up at the landfill.
The possibilities are endless with thrifting, you never know, you may discover a vintage Vera Wang wedding dress, or end up finding items that would be perfect for your new home.
Here are seven items you should buy secondhand as you plan for your wedding.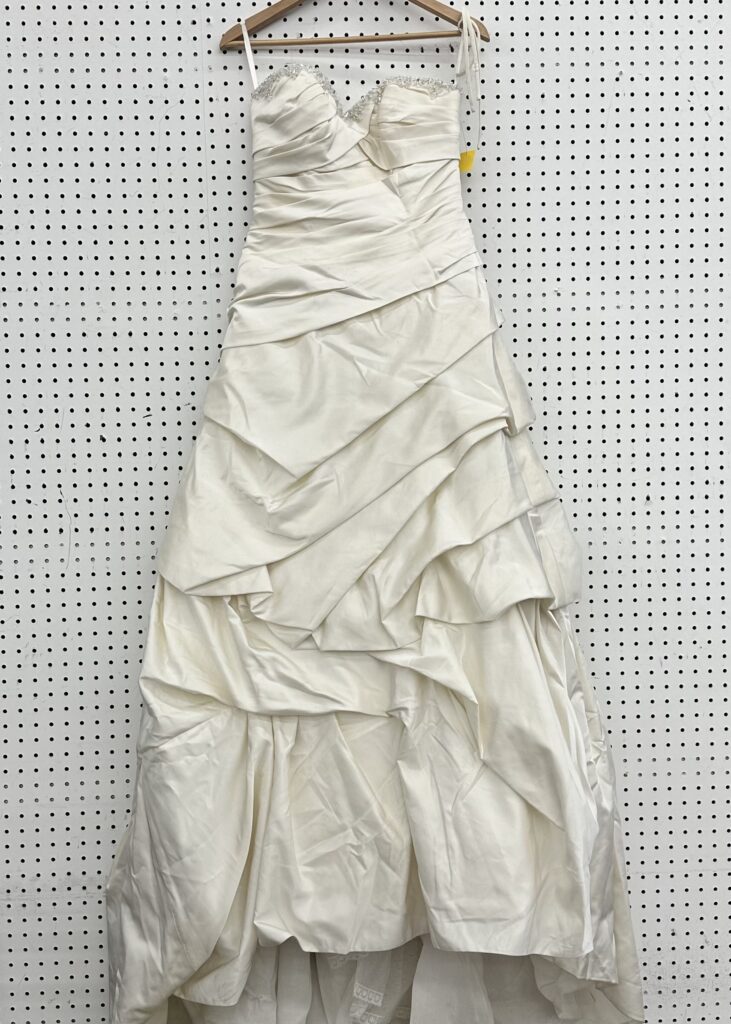 Wedding Dresses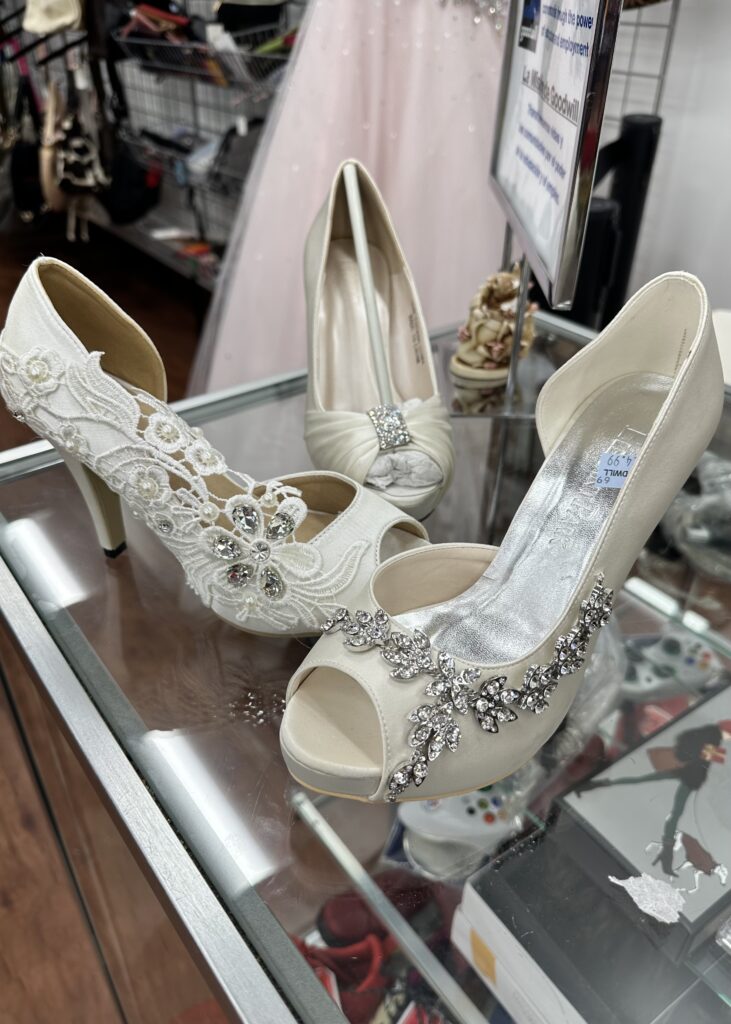 Bridal Shoes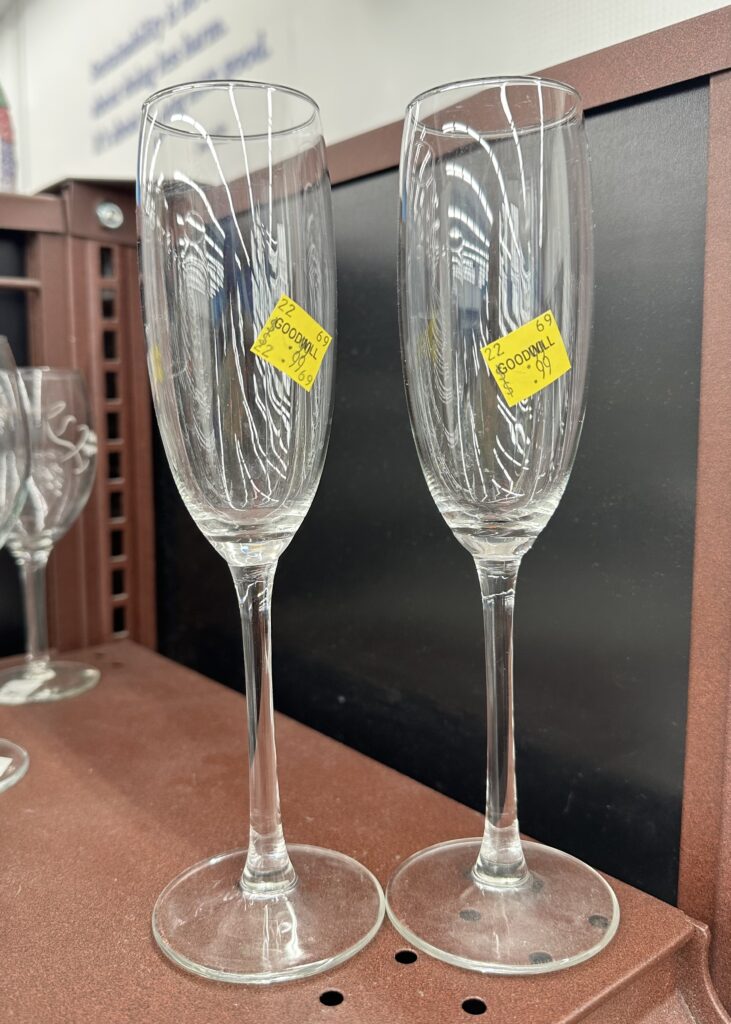 Champagne glasses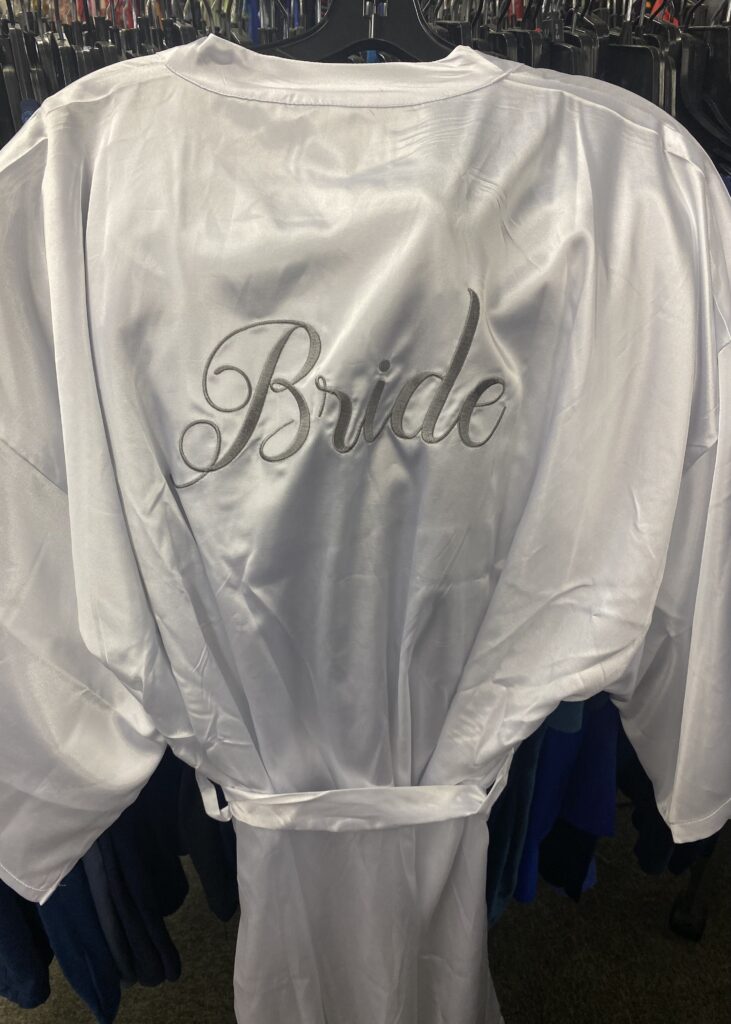 Satin Bridal Robes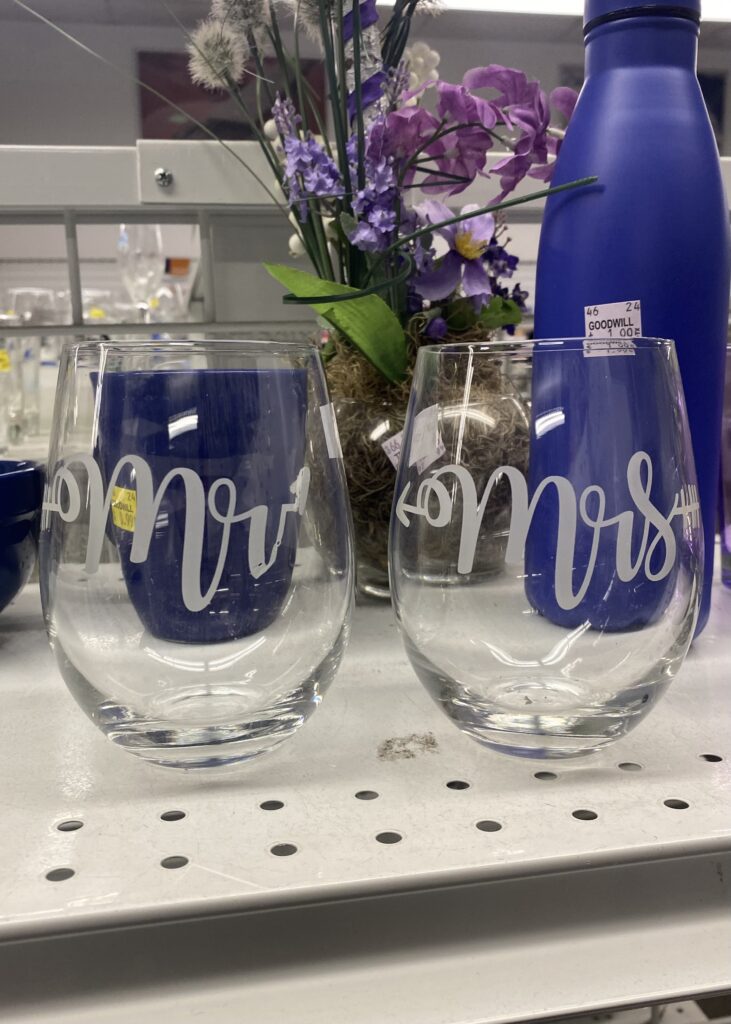 Mr. & Mrs. Glassware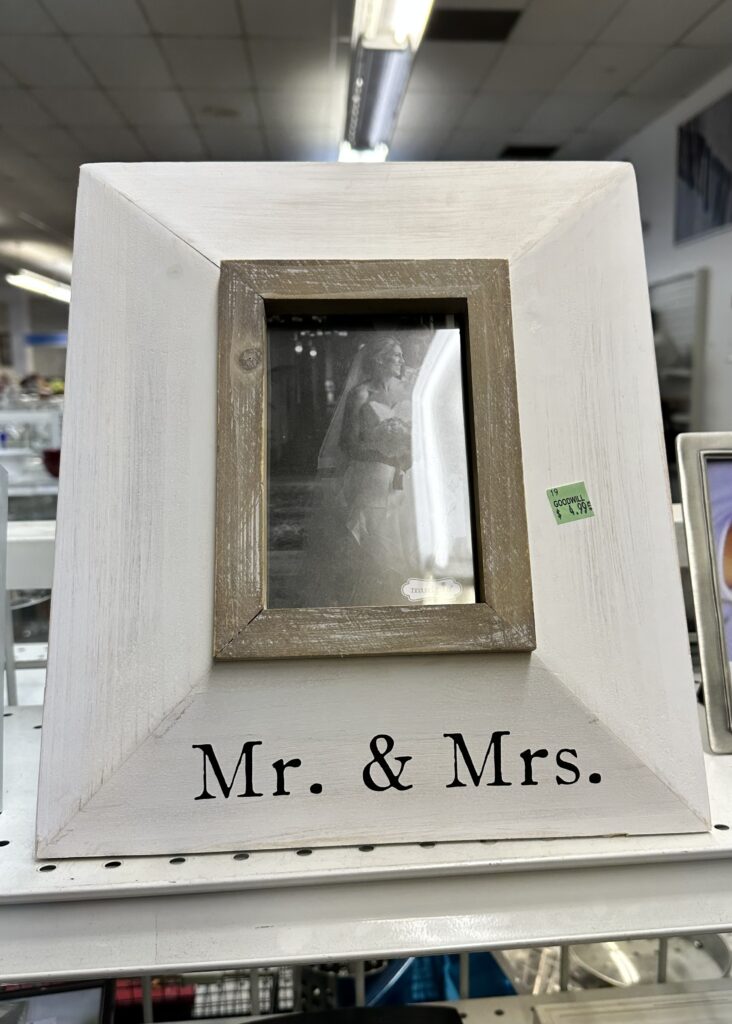 Frames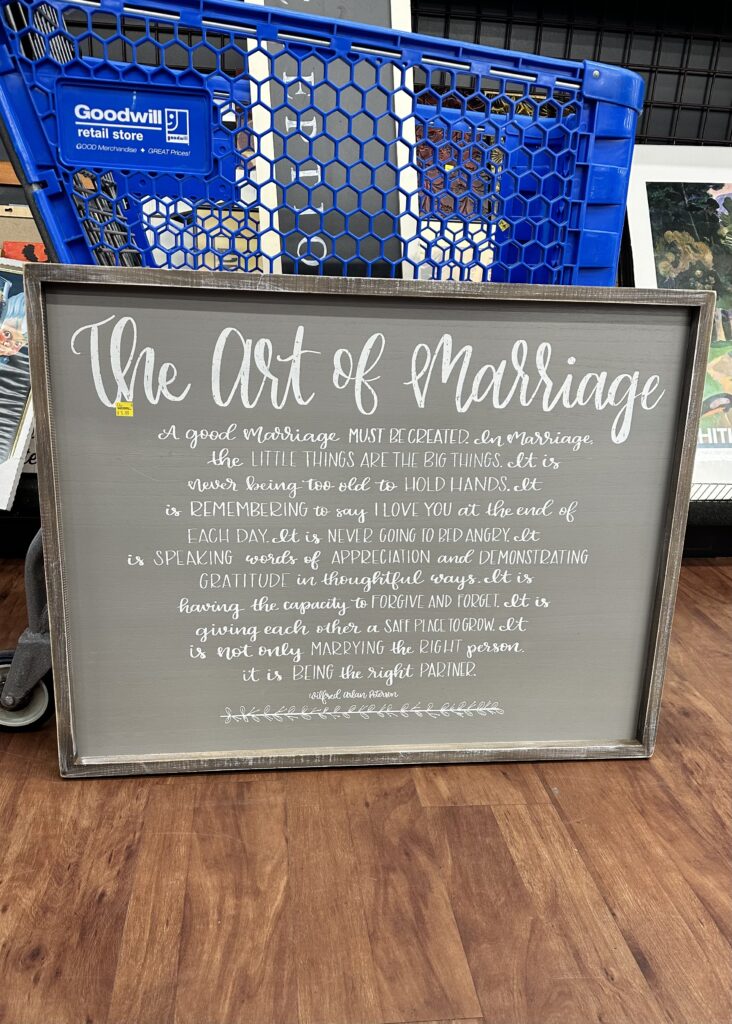 Wall Decor
Another item I forgot to feature above is men's suits.
The men's section is always stocked full of suits and every once in a while, I will come across a tuxedo.
I hope this encourages you to go thrifting before shopping at a retail store for your special day.
Remember: Every location will have something different, I visited four Goodwill locations in the DC area: Bowie, Hayfield, South Dakota and Fairfax to find the items pictured. You may have to visit a few locations to find exactly what you're looking for.
Keep an open mind and don't forget that shopgoodwill.com is another way to visit multiple stores to thrift wedding items from Goodwill. Just type wedding in the search bar to view all things related to weddings. There were 247 dresses available on the website when I took a look. I found everything from wedding bands to veils, I also spotted a vintage Vera Wang.
For more tips and recommendations on items you should thrift, follow me on Instagram @iamksimone. Happy Hunting!!!
Similar Reads: