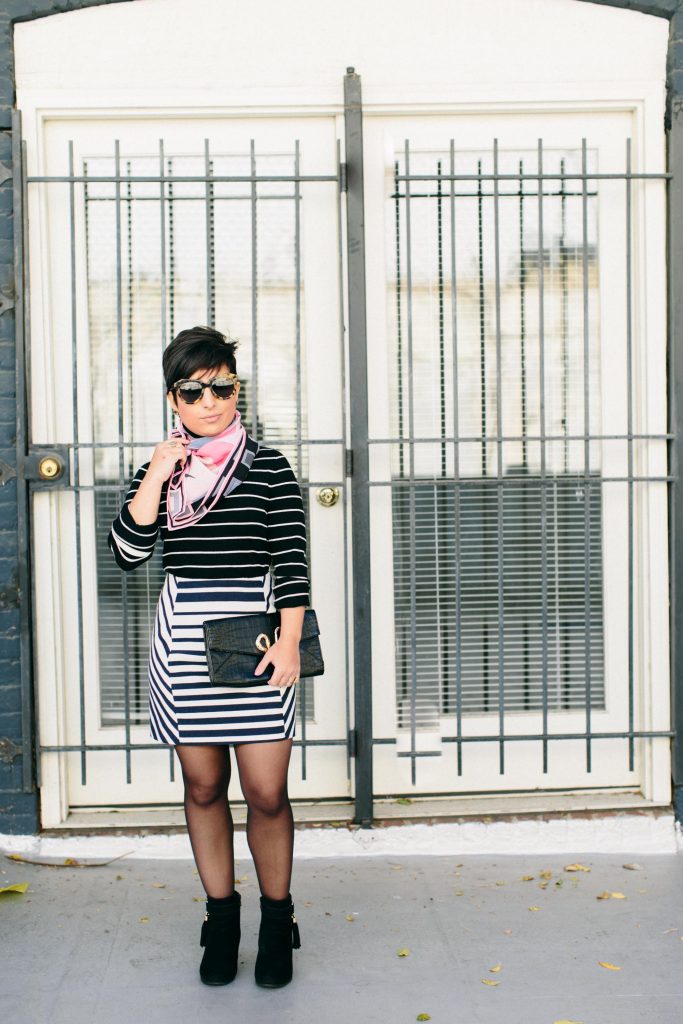 Fashionistas, a little while back I had an amazing photo shoot with the incredible Bonnie Sen, amassing a variety of seasonal Goodwill outfits that are hip, trendy, and original. Do you remember seeing some of these photos?
Looking through my outfits recently, I realized a lot of my looks were comprised of many Goodwill finds under $5. Today, I'm featuring a fall-friendly look that has 5 items under $5 within one look. Talk about a smart outfit!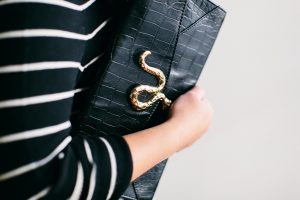 1.) Statement Purse
Purses can be expensive! So I was ecstatic to find this black, gold snake clutch during a Meetup for under $5. This artistic handbag is easy to carry and style with any day or evening look! The black and gold combination makes it versatile with any look that features black elements.
It even fits my wallet and phone!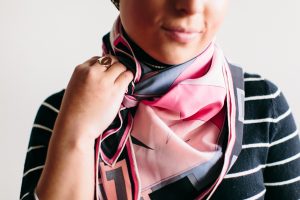 2.) Statement Scarf
As you've seen before, this vintage Emilio Pucci scarf from the Gaithersburg store never ceases to impress me. For under $5, I scored this large, multi-colored, designer beauty. It's easy to pair with looks that are black and white. The pink usually adds a pop of color to a monochromatic ensemble.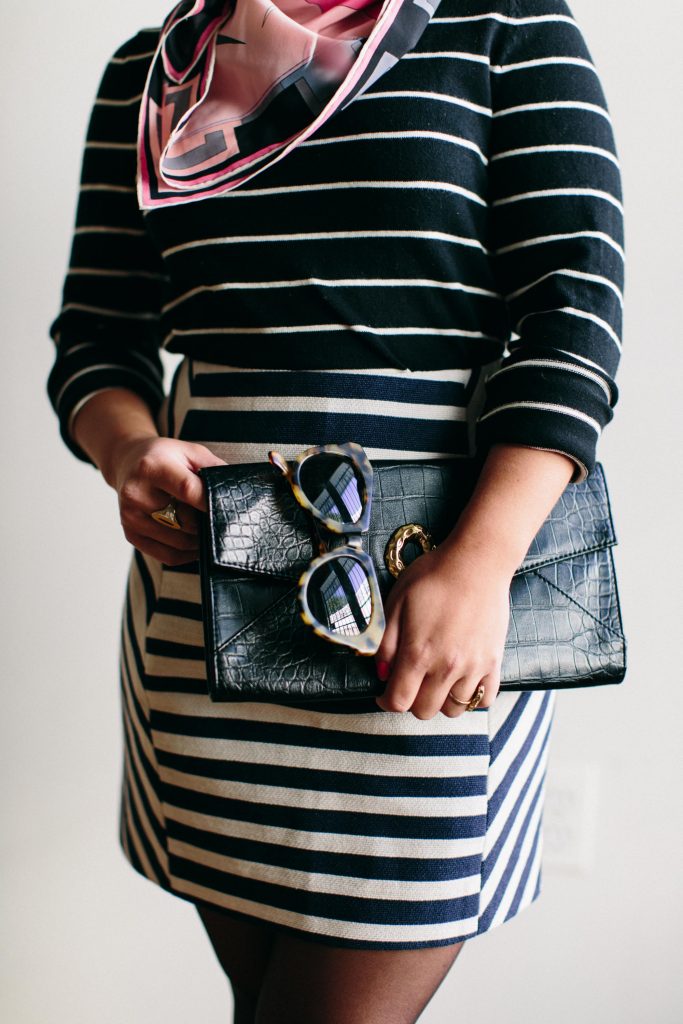 3.) Stripes!
I scored this brand new, with tags, striped, Gap turtleneck sweater at a monthly Meetup. I'm not usually one to wear turtlenecks, but the contrasting stripes and slim cut left me with no doubt when throwing it in my Goodwill cart.
I love the neutral color combination, making it the perfect fall wardrobe staple.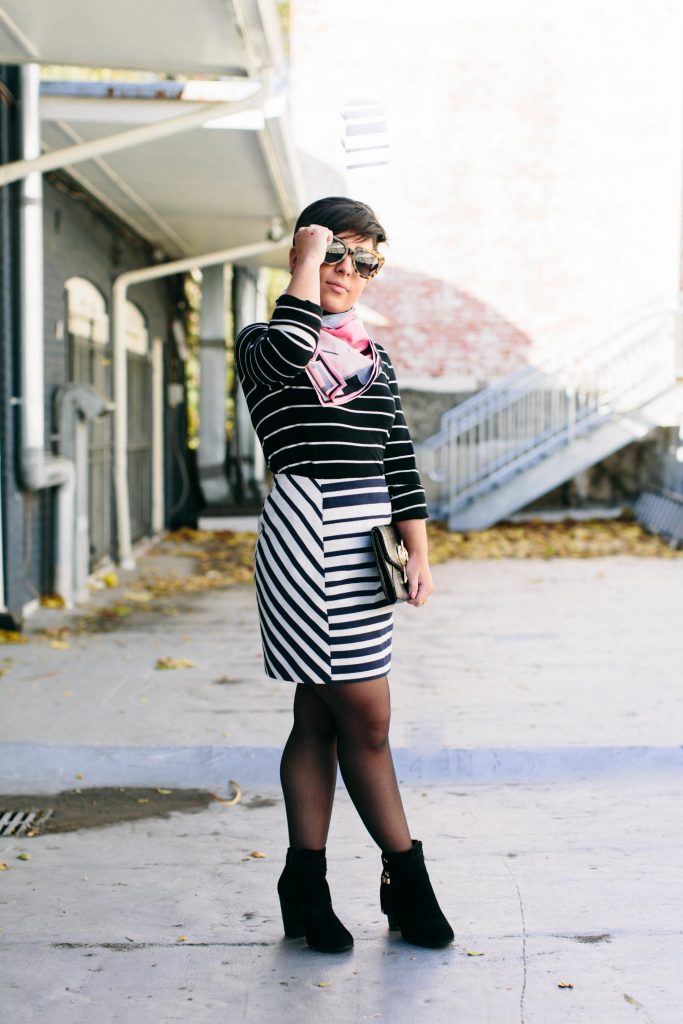 4.) Sunnies
When it comes to sunnies I've scored everything from vintage Ray-Bans WITH the case for under $5, to simple contemporary Zara sunnies that would last multiple seasons. Don't forget to check the baskets by the registers or the glass cases that's where I've always found my designer babies. See my previous post on finding sunglasses at Goodwill.
5.) Hosiery
You always need hosiery. I am a big fan of buying tights at Goodwill. Oftentimes if you look near the scarves and misc. clothing goods, you'll find brand new pairs of tights for about a buck a pop. These normally cost $4 or more, so you're definitely saving money on these purchases. Also with fall coming up, you ALWAYS need tights for cute dresses and Goodwill stocks these on the floors year-round.
What under $5 gems are you excited to wear out this fall? Which of the pieces above inspire you for upcoming outfits?