Fashionistas, if you follow my page on Facebook, you might've noticed that this year has been the one for scoring shades of all kinds at our local DC Goodwill locations.
I've scored everything from vintage Ray-Bans WITH the case for under $5, to simple contemporary Zara sunnies that would last multiple seasons.
I've been acquiring so many pairs of sunglasses, that it is getting a bit crazy. But a girl can' have enough of them! They can make or break an outfit, and add some pizzazz to a basic ensemble.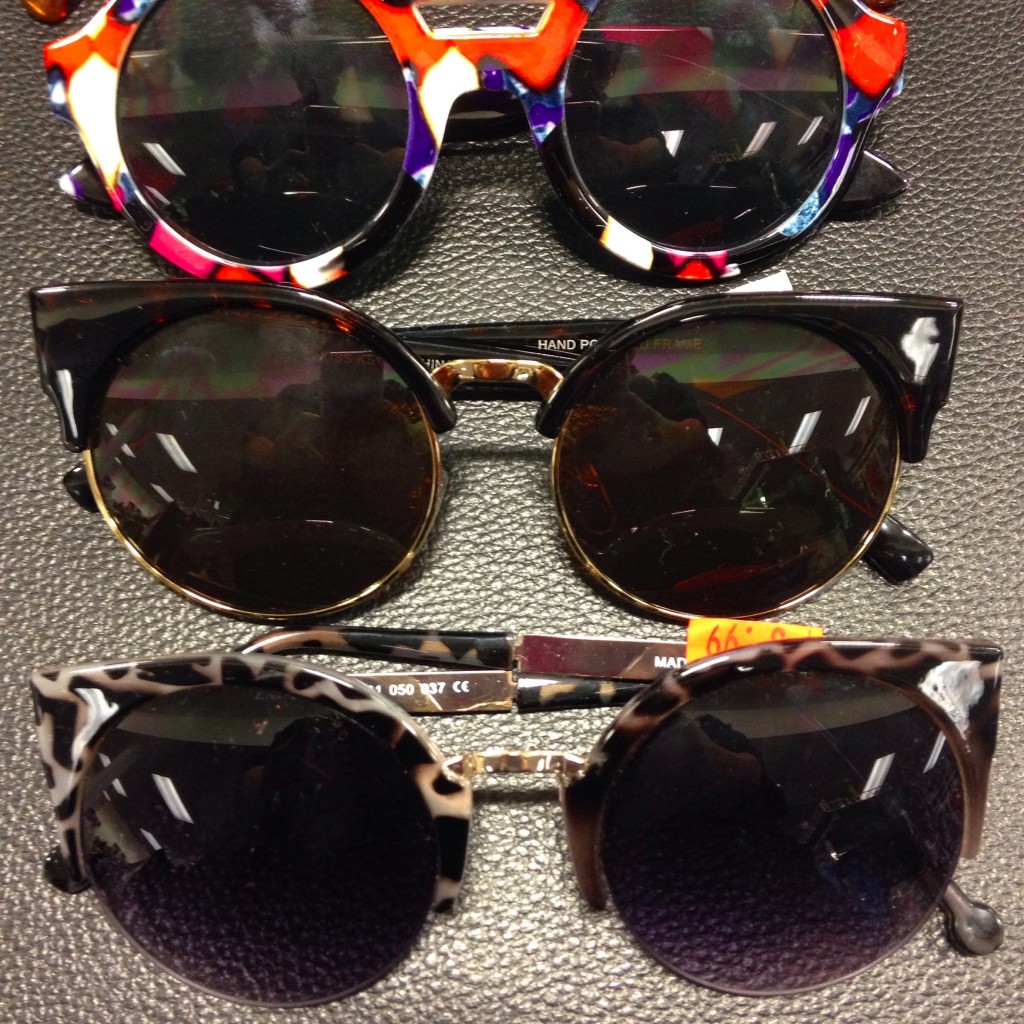 Although the seasons are transitioning, there's no reason why you can't still sport cute and sophisticated sunnies. The sun is still out!
Now, read on…
Know Where They are Located in the Store and When They're Being Put Out
I've come to realize not many people frequent the sunglasses area at Goodwill because the sunnies are not always out where you think they'll be.
At some locations, Goodwills have rotating racks that house brand new wholesale sunglasses. This is oftentimes located near the cash register, maybe 2-10 feet away. Although this rack has new sunnies, some Goodwill locations mix in the used ones — so be sure to check there if you're looking for unique eyewear!
Otherwise, glasses are also usually located in a straw basket at the register. Dig through it! You'll find something 🙂
Finally, sunnies can be found in the glass jewelry case at the cash register. This is usually where the nicer pairs reside, but I've found my most prized ones in the wooden baskets! 🙂
Overall, I can't say I've mastered the art of knowing when the "new" batches of sunnies are going on the floor, so check each location when you hit a Goodwill. You never know when they'll be replenished.
Check the Temples
When you're looking at sunglasses, check the inside of the temples and their tips to see if there are any engravings or labels. Whenever I find a pair of sunnies I like, I ALWAYS look inside and outside the temple to see if they're a name brand. By doing this, I've scored all my favorite designer frames.
And Check Inside the Sunglass Cases, Too!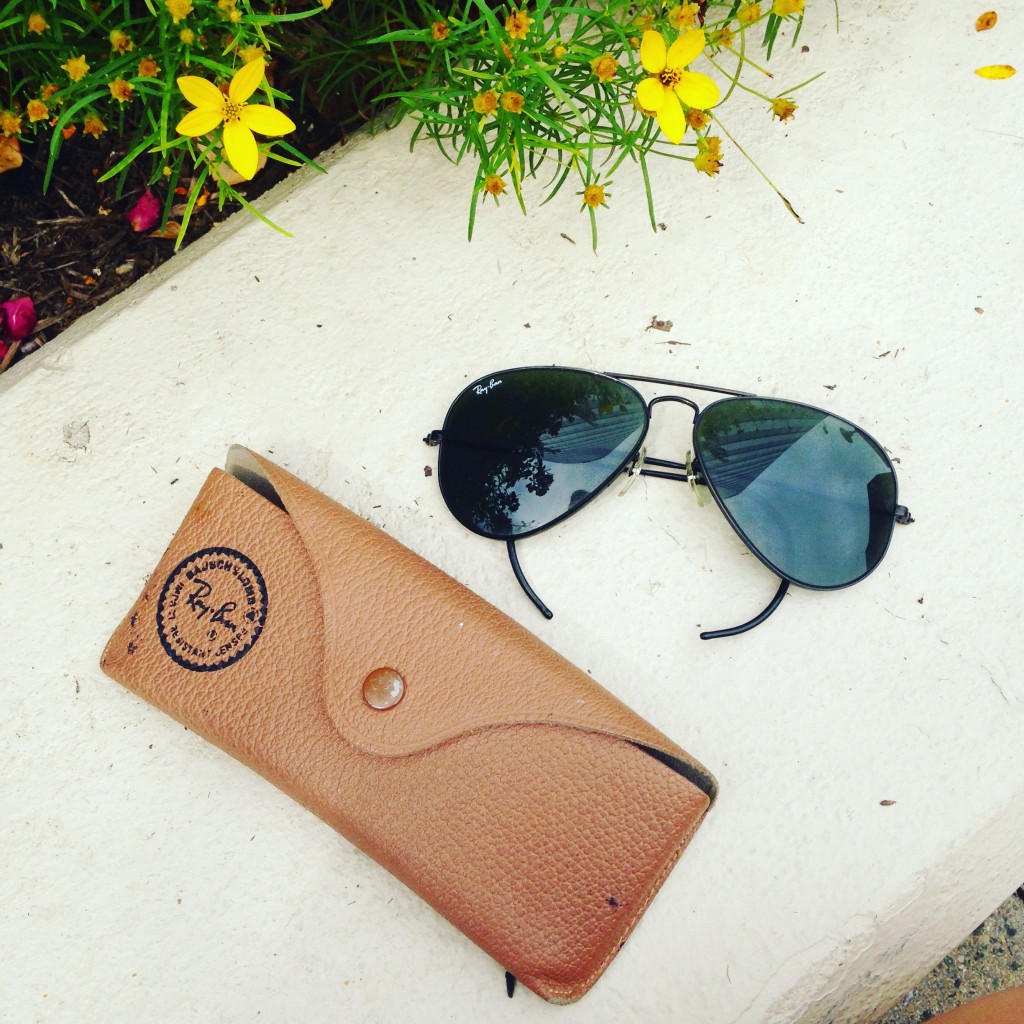 This simple act is how I found my Ray Bans, baby! When looking through sunglasses, you might find cases in there too. Look in them and surprise you might find a designer pair! People usually think they're empty and don't think to check inside.
Just the other day, I saw a Tiffany's eye glasses case. When I opened it up, I found the lens wipe and the glasses all in great shape! I Googled them there and found out that they were authentic, originally retailing for $150+! Since I don't wear eyeglasses, I left them for the next fashionista. 🙂
Look Up the Brand Name
So you've found a pair of sunnies that fit your face, look fabulous, and have no scratches but they have a label on the temple that you've never heard of before. If you have a phone on you, look up the name. You never know what you'll stumble upon.
One time, I found a pair of sunnies that were a really awesome shape and style, but sported a brand name I'd never heard of. Upon looking up the name, I discovered they were hard-to-find gems from the 1970's. I was ecstatic! You know how much I love vintage!
Fashionistas, I hope these tips were useful! Have you found a sunnies that you've fallen in love with from Goodwill?