Fashionistas, the only Goodwill that is actually in DC is the South Dakota Ave NE location. And it's truly spectacular! On every single visit I walk out with something, whether it's housewares or a fashion capsule piece.
Today, I'm sharing 5 under $5 items from this spot I'm truly proud of. The store is pretty spacious in size so there's something for everyone to be found!
1.) Crop Top

I found a vintage crop top for about $3 without any discounts. Woo hoo! 
I haven't worn my beach top yet this summer but plan on rocking it with one of my beloved vintage Goodwill bikinis and high waist shorts. I'll likely pair it with other black items and a pop of lip color.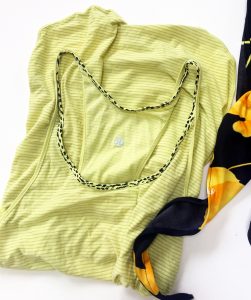 2.) Activewear

On the same rack as the crop top I also found this Lululemon striped yellow tank top for about $3. I'm always extra excited when I find Lululemon because pieces like these would originally cost $30~ at full retail. So far I've worn it out on runs with black leggings and a fanny pack.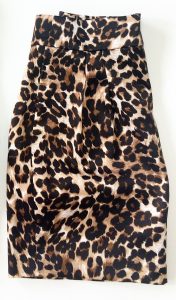 3.) Skirts

Name brands are endless at this location. It seems DC's most fashionable typically donate here. I've found skirts in my size by brands like Naven, a higher end boutique brand, and pants by Levi's and J Crew's Madewell label.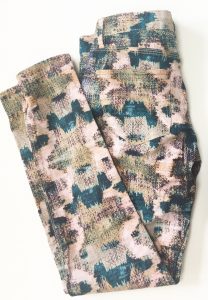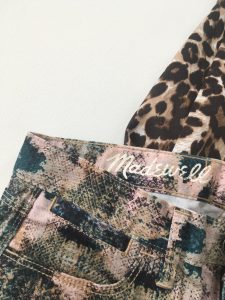 4.) Pants

Generally, I'm very much drawn to anything with pattern. So I was particularly excited to spot this unique print jump out at me. This pair of pants from Madewell were under $5, with a discount, but at full retail these were likely over $50.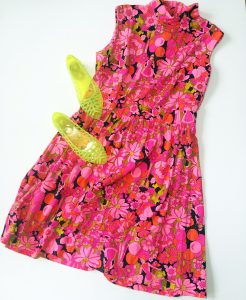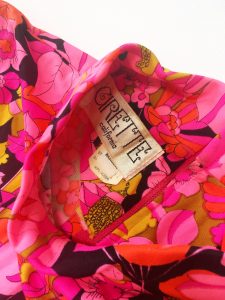 5.) Vintage Dresses!

Finally, you know I always love me a vibrant and colorful vintage dress!
I found this under $5 beauty in the kid's section. It's a bit big on me, but with some hemming this will become the perfect micro-mini.
How would you style this beauty, fashionistas? I'm thinking of ways to spice it up this fall!

Fashionistas, what have you found at the South Dakota Ave store for under $5? Any treasures like mine today?