I consider myself to be a shoe connoisseur and love all styles from sneakers to stilettos. My expansive shoe collection is close to 150 pairs and includes Converses, UGGs and a fabulous pair of designer Giuseppe Zanotti heels.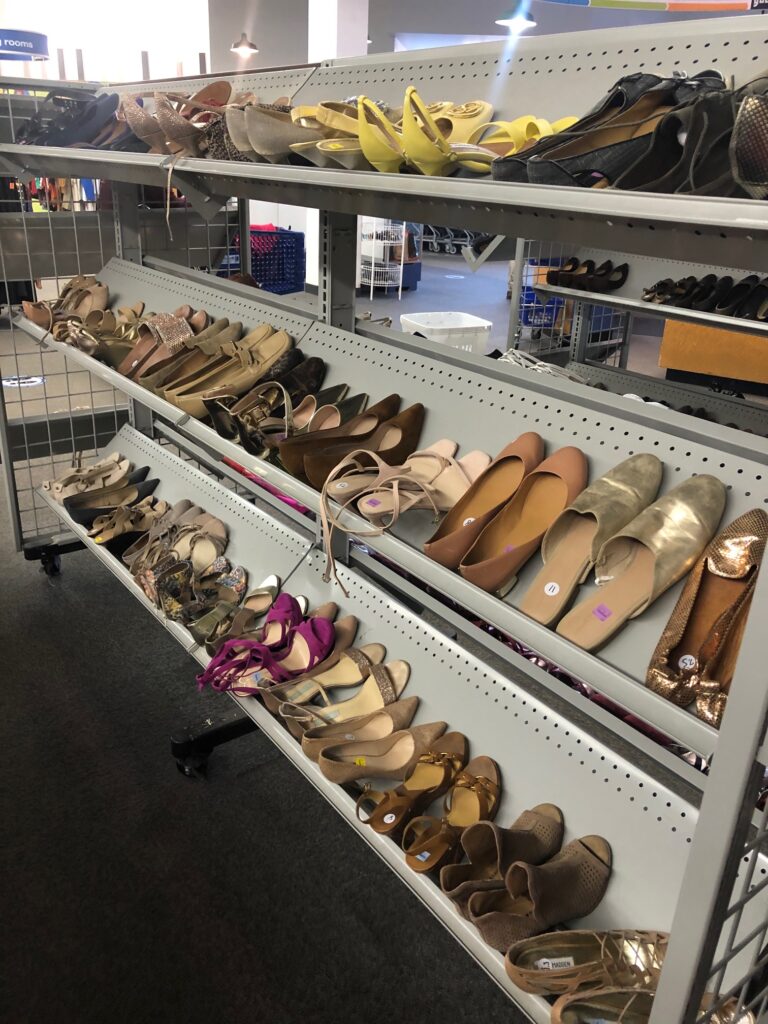 As I was browsing the shoe section of Goodwill last weekend, I came across a distinctly different pair of shoe booties that immediately caught my eye.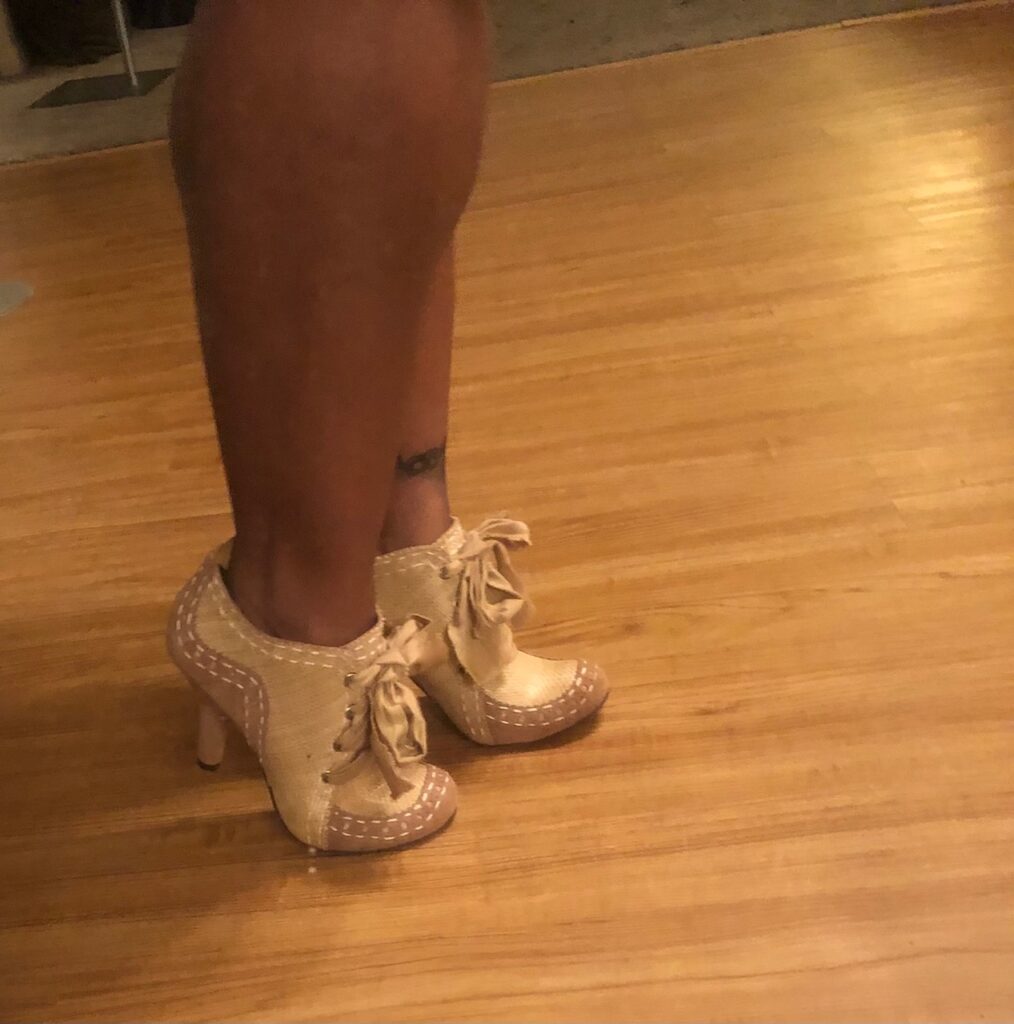 They are shades of taupe with cream stitching and the laces are strips of matching, fun ribbon. I immediately doubted that they would fit my feet, because I couldn't find the size.
Surprisingly, they fit perfectly and were comfortable, even with a 3 inch heel. What made this shoe even more fascinating was the label. It wasn't your regular label, but was etched into the shoe. I researched the name Irregular Choice and found out that they are a UK brand that strives to stand out. I was also surprised that the shoes range from $100 to $300+! I was able to score these beauties for just $5.00!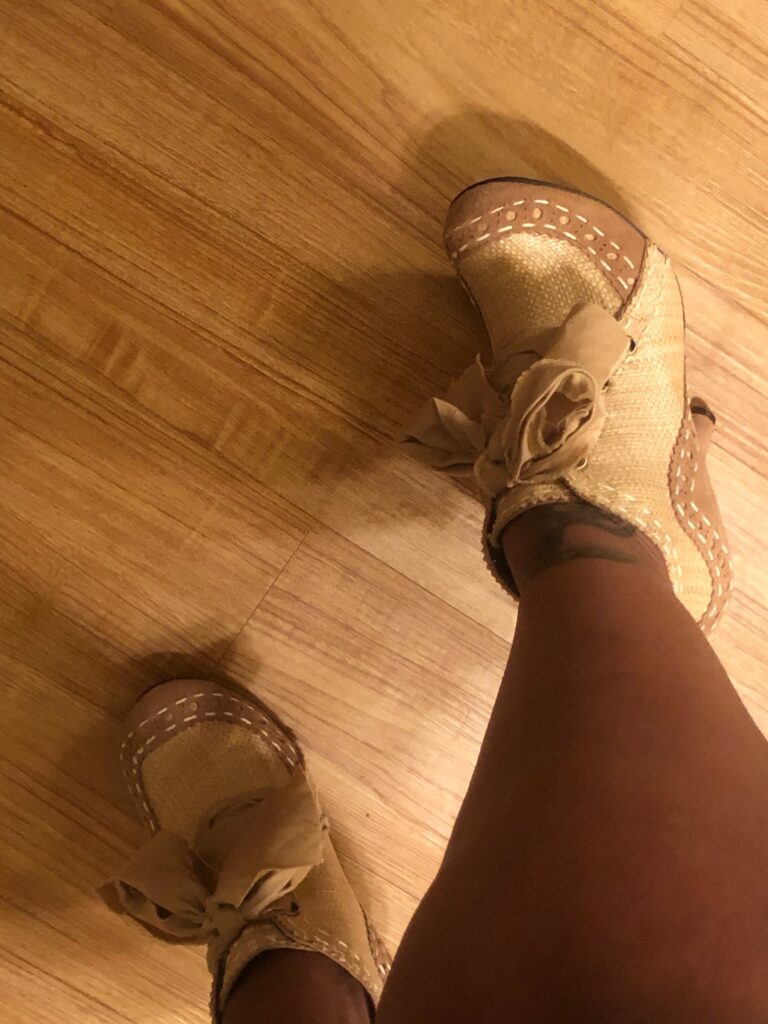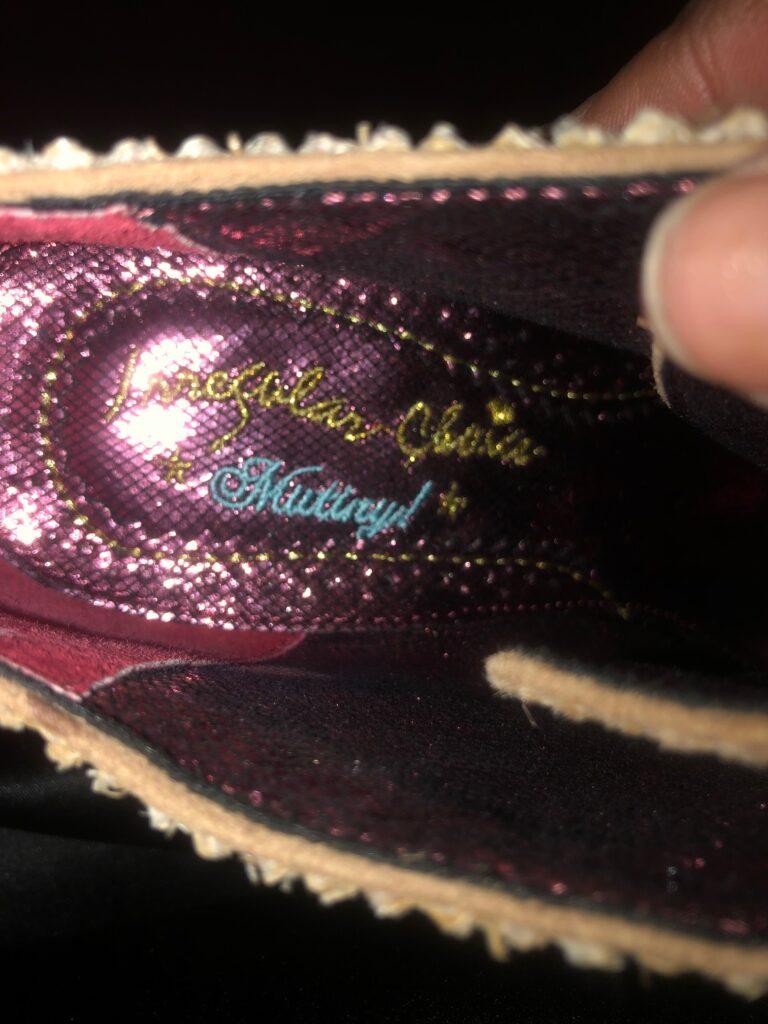 I have also discovered another brand called Poetic Licence at Goodwill. Their shoes stand out as well, because of the bold use of materials such as glitter and ruffles that catch your eye. Their label is all about, "The spirit of Poetic Licence is a celebration of the unique personalities of woman of all ages. Live and love fashion the Poetic way." A pair of their classic boots originally sell for $130.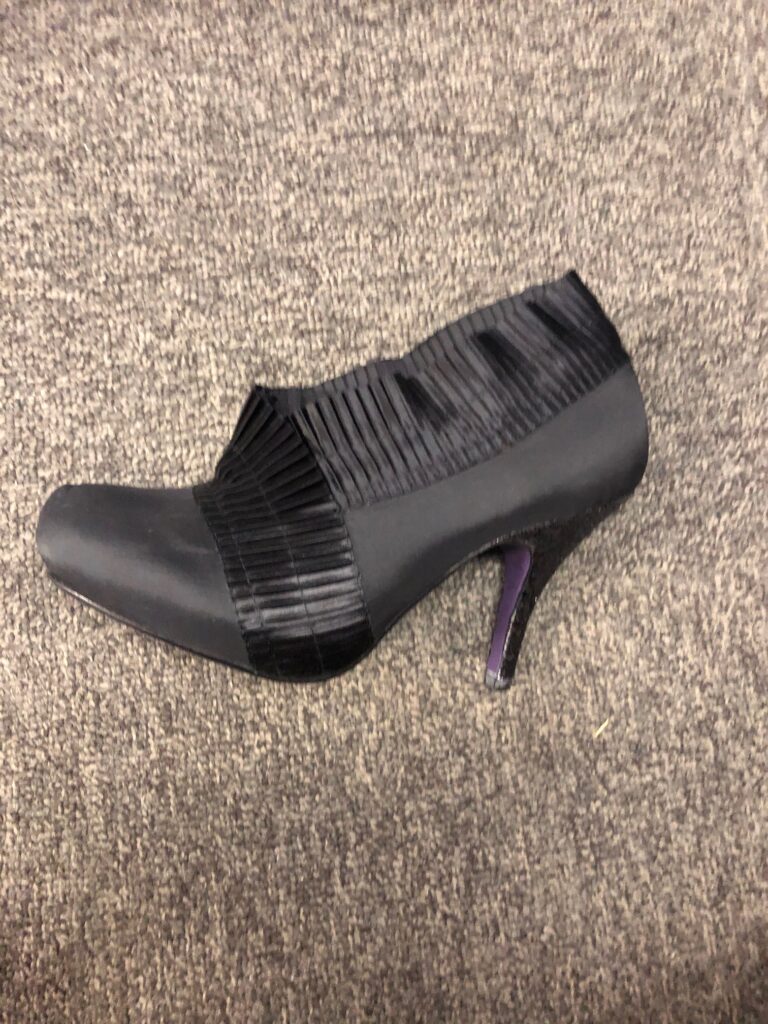 Remember to research your goodies from Goodwill. You never know the treasure you will discover from another person's closet!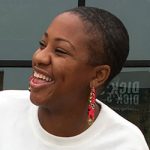 Amber Mixson
Fashion/Lifestyle Blogger
Amber is a 
fashion-blogging
 foodie and Instagram influencer with a passion for thrift store shopping. Her blog Eat N Style details her flair for cooking up not only tasty treats but inspired outfits as well. She has a passion for her community and is proud to serve others with her gifts. Follow her on Instagram (@eatnstyleblog) for more stylish tips and culinary adventures.