With all that is happening these days, it sure seems that, "what the world needs now is love, sweet love" as well as peace and unity as we move forward as a country.
Here is are three DIY projects, a varying levels of skill, to inspire your creativity and a sense of community.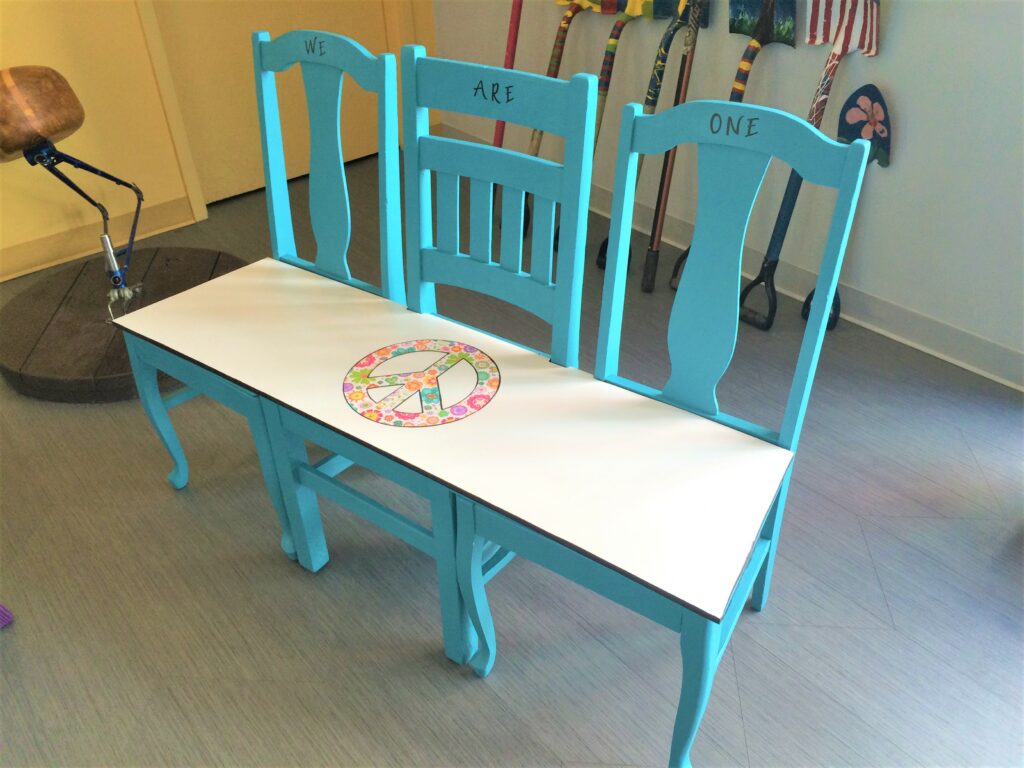 1. Connect Chairs for a "We Are One" Bench
Supplies: Three wooden chairs, plywood, scrap wood, long bolts & nuts, drill, jig saw, wood screws paint, wood glue, saw, colorful paper, Mod Podge, press-on letters, polyurethane
Time: 10 hours, not including Mod Podge glue drying time
Cost: $40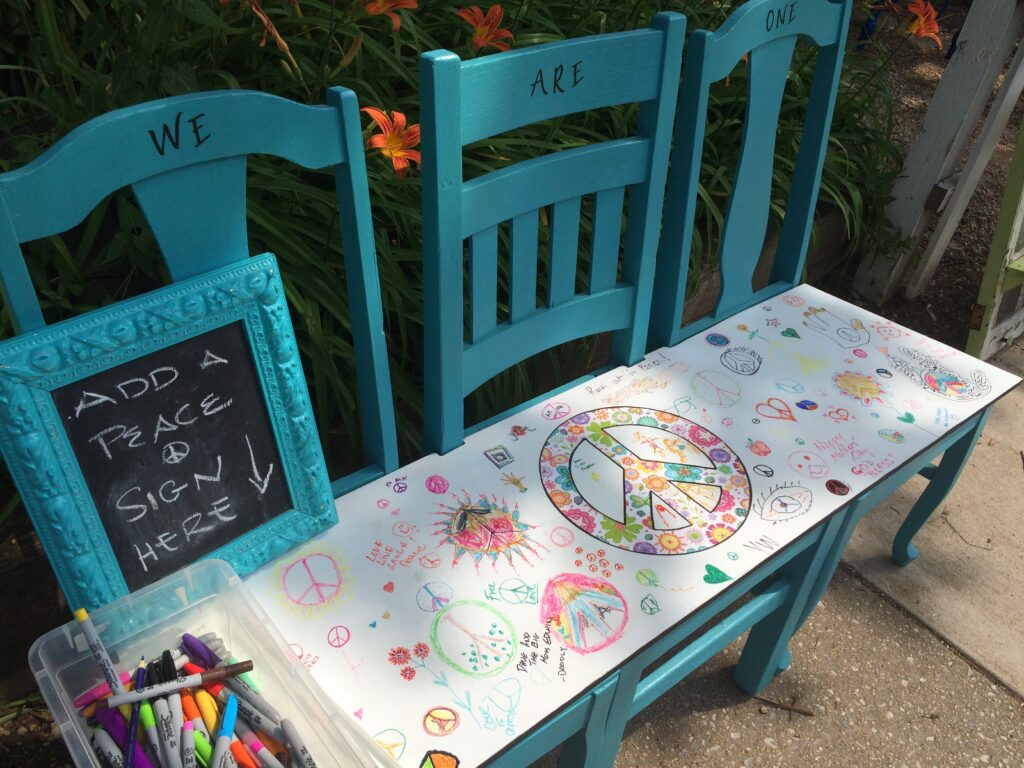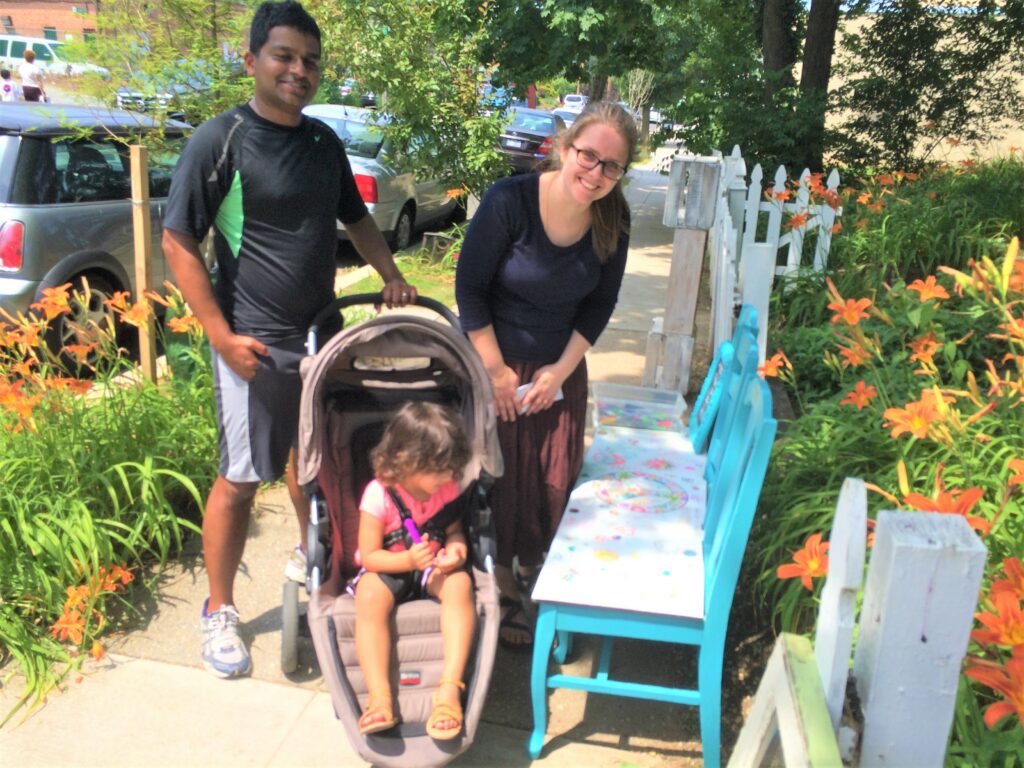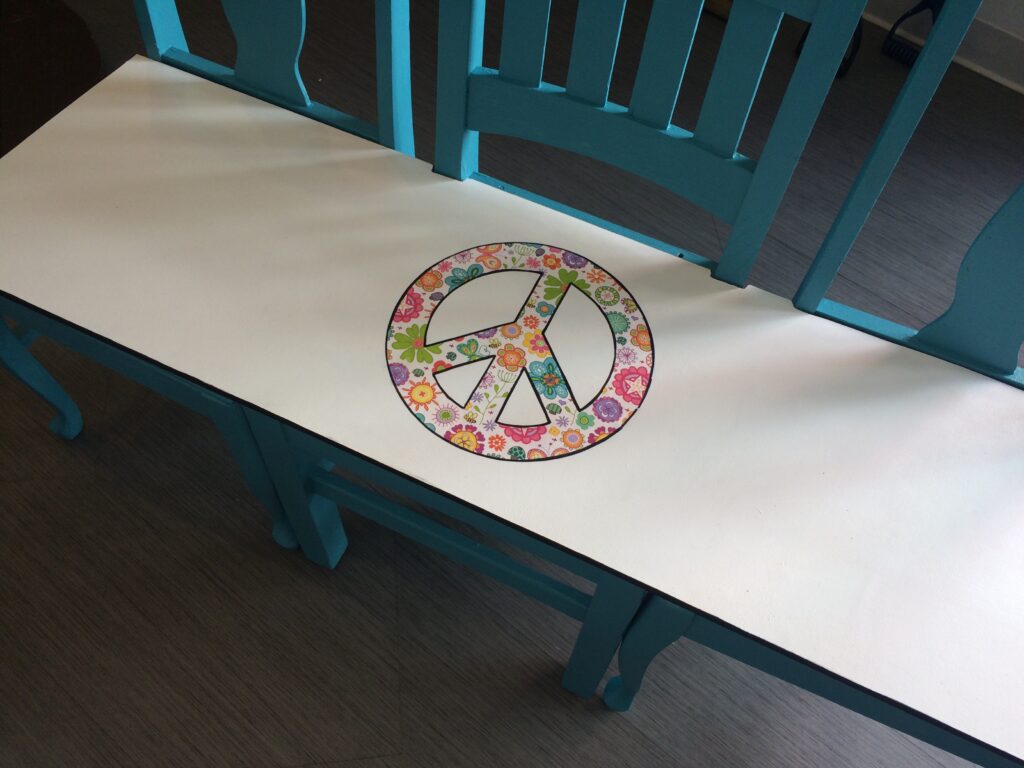 Here's How:
Stop by Goodwill to find three mismatched, wooden side chairs.
Remove their seats then give them all a fresh coat of colorful paint to make them look like a matching trio. Ensure you are giving several coats and getting all sides and edges.
Place each chair on its side or back to cover all visible parts.
Once dry then line them up, side by side.
Drill holes between each side by side seat then insert bolts and secure with nuts to connect each chair to its neighbor.
To provide extra support, cut pieces of scrap wood and place them in the gaps between the chair seats, securing with wood glue.
While drying, measure your plywood piece which will become the bench's seat.
Cut and put into place knowing you will likely need to cut out notches where the chair backs come up and to allow the bench seat to fit around them.
Secure in place with more wood glue and wood screws.
Paint the bench seat white and the edges in a contrasting color for added visual interest.
Using colorful craft paper, cut out a big peace sign.
Place it in the center and glue in place with Mod Podge. Based on the design of your chairs, add the words, "We Are One" to the back using press on letters/decals. If you have nice handwriting, you could also paint on these words with a fine paint brush. Once these items dry, spray on a coat of semi-gloss polyurethane to protect it from water, dust and fingerprints.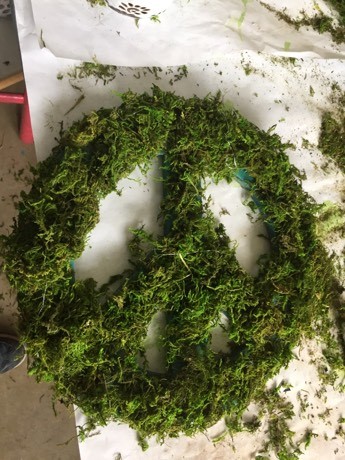 2. Organic Peace Sign: Mother Earth & Moss
Supplies: Wooden peace sign (or create your own with wood, jig saw), craft moss, glue gun
Time: One hour
Cost: $20
Here's How:
Pick up a pre-fab, cut out peace sign from your local arts & craft supply store, along with a bag of green moss sold there for projects just like this! If you can't find a peace sign there, you can always make your own by drawing it on a piece of paper and cutting it out to make a pattern.
Trace it on to a piece of scrap wood then use your jig saw to cut it out.
With your hot glue gun, secure pieces of moss so your entire peace sign is covered and vibrant with green.
Add a picture hook on the back and hang it up as a reminder of how you want things to be!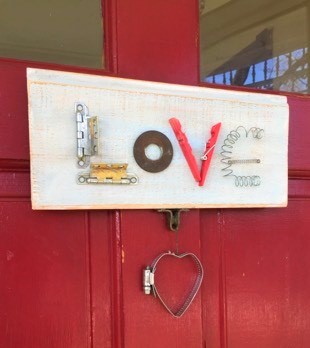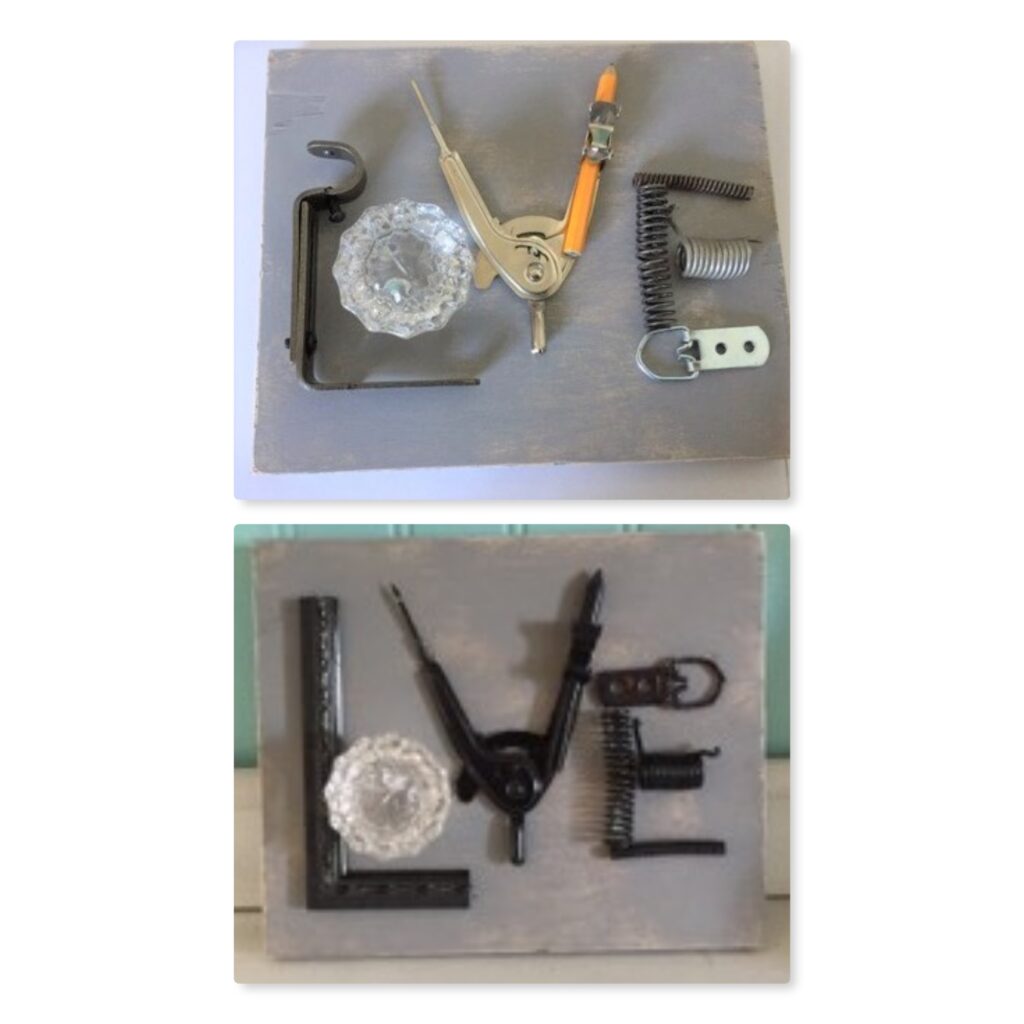 3. A Sign of Love: Spell Out Words with Unexpected Items
Supplies: Scrap wood pieces, various household items for letters (like screws, hinges, etc.), epoxy glue, paint
Time: 45 minutes, not including paint drying time
Cost: $4 each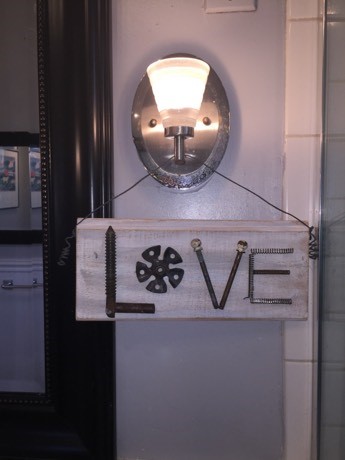 Here's How:
This is one of my favorite projects because it is fun, creative and universal—we all want to see signs of love wherever we are, right?
Cut a piece of flat scrap wood approximately eight to ten inches long. This becomes your canvas on which to add items to write out the word "LOVE." Look around your house to see what things could be used as letters or venture to Goodwill for inspiration. Old bolts, small springs, a compass, wooden trim pieces and more helped to spell out what I want to share with the world.
Use epoxy glue to secure your letters in place, add a hook and display it in a place for all to see. You will feel happy each time you walk by your upcycled sign.
Finding Your Good, Goodwill of Greater Washington and my efforts are all about creating a vibrant, supportive and caring community.  One way we make this happen is through our blog posts – which promote ways to help keep our planet safe by keeping things out of landfills, and inspire people to consider reusing, repurposing and rethinking items.  Goodwill of Greater Washington also supports the community through its mission services, by offering no-cost job training to those in need in the greater Washington area.
We welcome the chance to learn more about the ways you are creating community, showing peace and spreading love. Email us and send pics!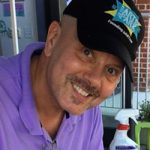 Tim Kime
Artist, Motivational Speaker, Life Coach
Tim Kime is an artist, life coach, connector. He is President of Kime Leadership Associates offering executive coaching, meeting facilitating and motivational speaking. He is also Chief Creative Force of Transformation Junkies which upcycles furniture and other household items into functional works of art. He combined his two passions—unleashing the potential in people and transforming items with the launch of the Art of Possibilities Workshops. These workshops are part upcycling, part dreaming, part goal setting.