As you know, I am a food and fashion blogger and LOVE cookware. I've featured a few of my favorite cooking vessels, including crockpots, cast iron skillets, and Dutch ovens on Finding Your Good. A Dutch oven is defined as a cast-iron kettle with a tight cover to bake over an open fire.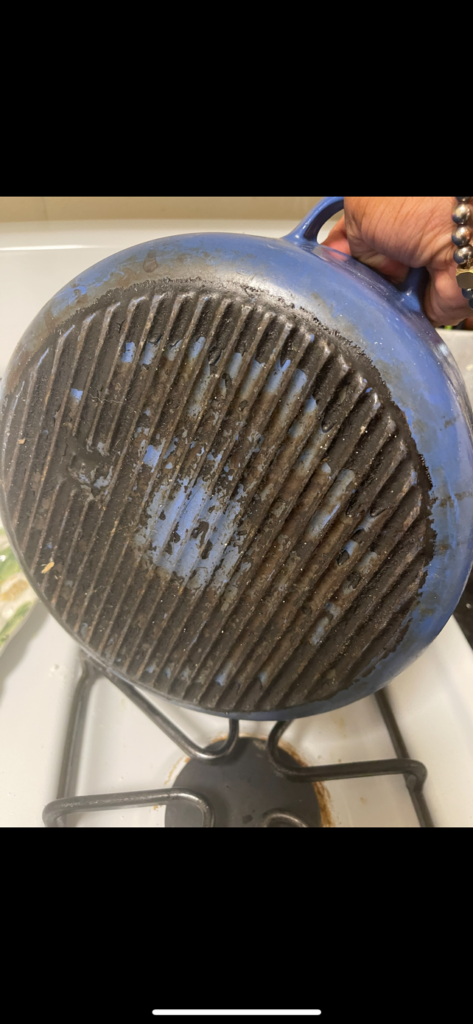 I have a list of dream cookware that I would love to make part of my kitchen collection, including a Le Creuset Dutch oven. A few months ago, while browsing the kitchenware aisle of Goodwill, a cobalt blue item caught my attention. As I lifted it, I discovered it was indeed a Le Creuset Dutch oven! However, it has been a little too well-seasoned on the bottom of the pot. Even though it was a bit beat up, I couldn't leave it at the store for $3.99! A similar Dutch oven averages around $400.00 brand new and will last you a lifetime.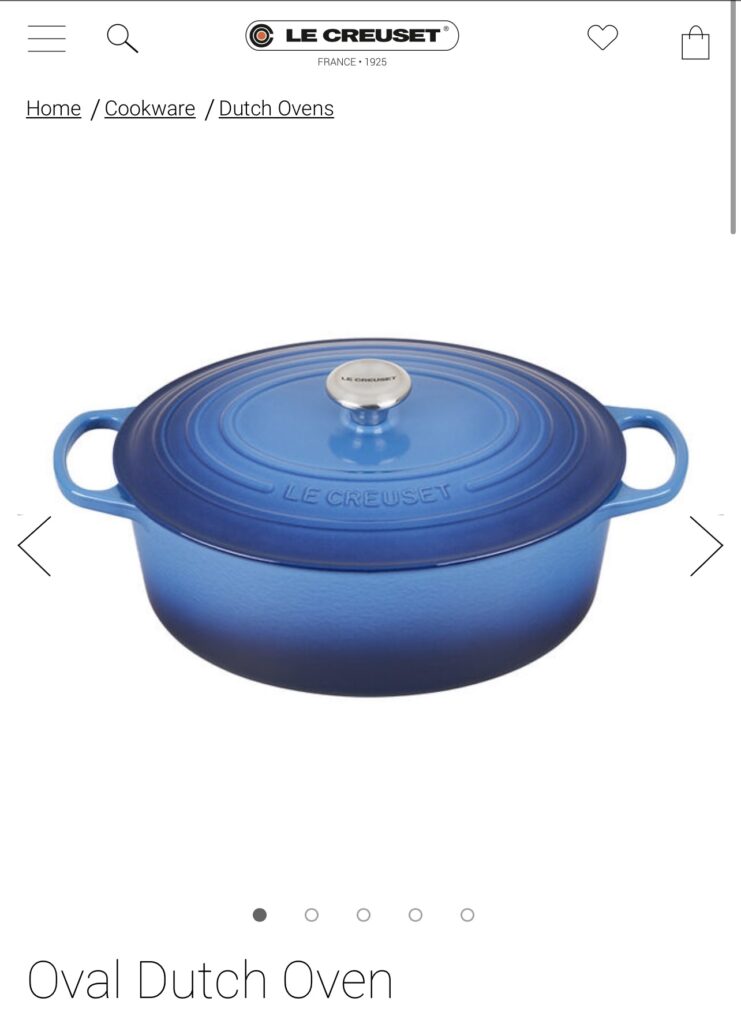 I bought the pot home and looked up home remedies to help with the burnt bottom. My best non-abrasive solution was baking soda and vinegar, which raised a small amount off.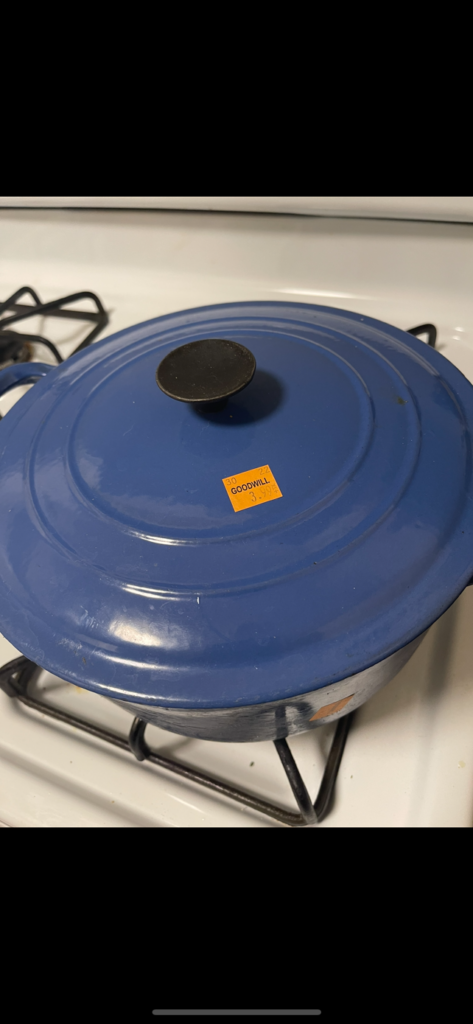 Fast forward, I have used this pot for making pasta, and it will be great for Fall stews, soups, and casseroles. For only a fraction of the price and some light scrubbing, I can mark owning a Le Creuset Dutch oven off of my dream list!