April showers bring………Goodwill shopping for several hours!
This past Saturday, we had the pleasure of hosting our fourth Shopping Meetup of the year at the Goodwill in Falls Church on Annandale Rd.
With over 50 attendees present, it's no lie that carts upon carts of scores were rolled through the store to the check-out counter. We have the pictures here to prove it!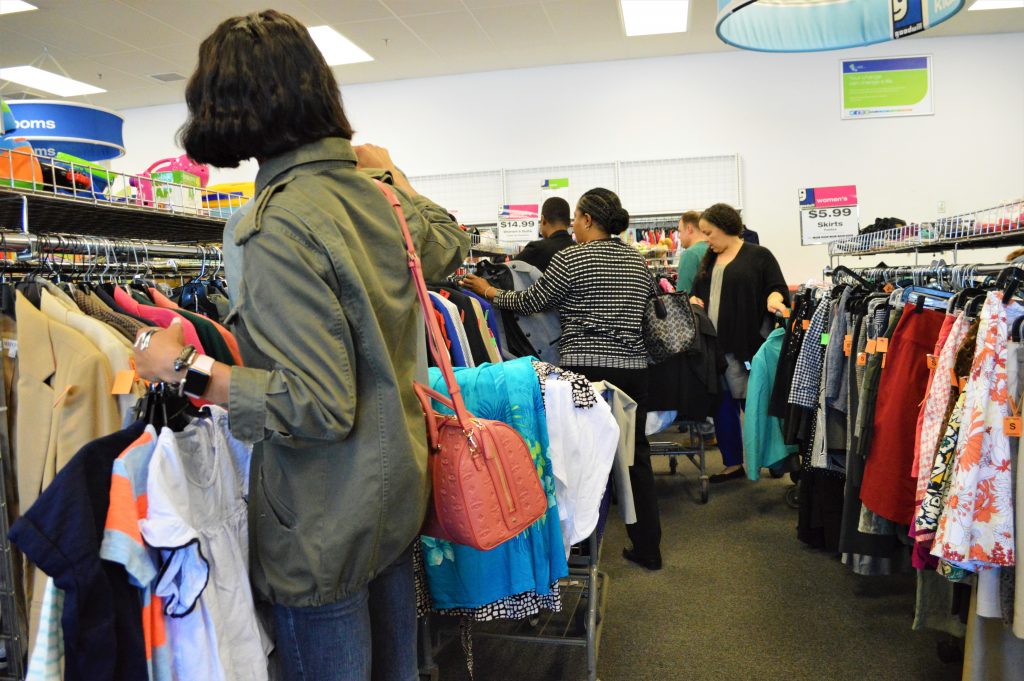 Below are snapshots of the morning's festivities, which were filled with gems, goodies, snacks and good company. As you scroll through the images, you'll see that many new and familiar faces were at this event – all uniting for the greater Goodwill. 🙂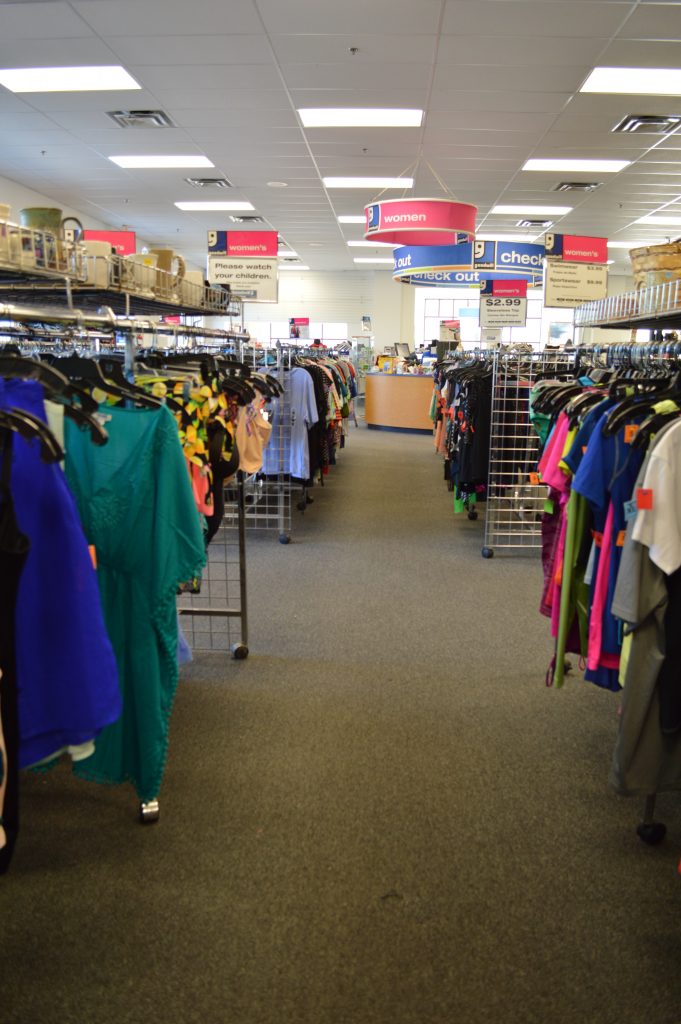 One of my favorite parts of this Meetup was introducing the public to this particular location. The last time we ventured to this spot was several years ago, making it a distant Meetup memory. Despite this gap, this store definitely delivered on all fronts.
Upon first entering the store, these vases caught my attention. Their whimsical nature left me feeling excited for the morning to come!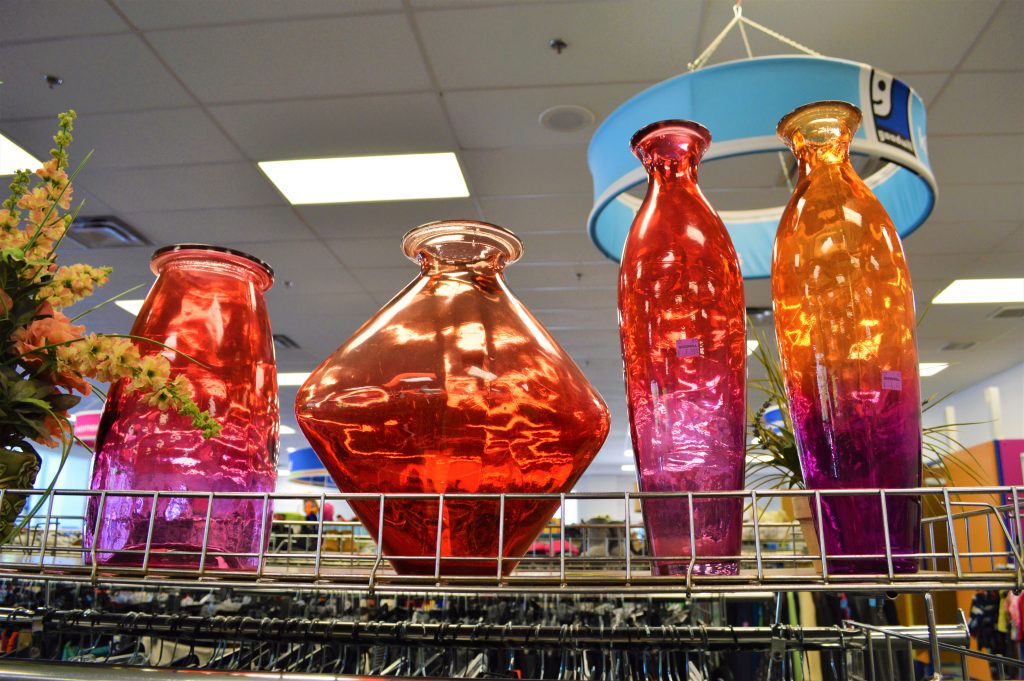 Other shoppers were excited about the morning as well. Although we did have a community of newcomers, frequent Meetup attendees made appearances.
Lifestyle and hair influencer, Elena, shopped for the entire two-hour event. She was stylishly dressed to shop with a vibrant teal skirt and sneaker combo.
I was delighted to see that Danielle of Rethread DC came stopped by. She is a huge player in the DC sustainability space, so it really does mean the world to us that she supports our brand and our mission.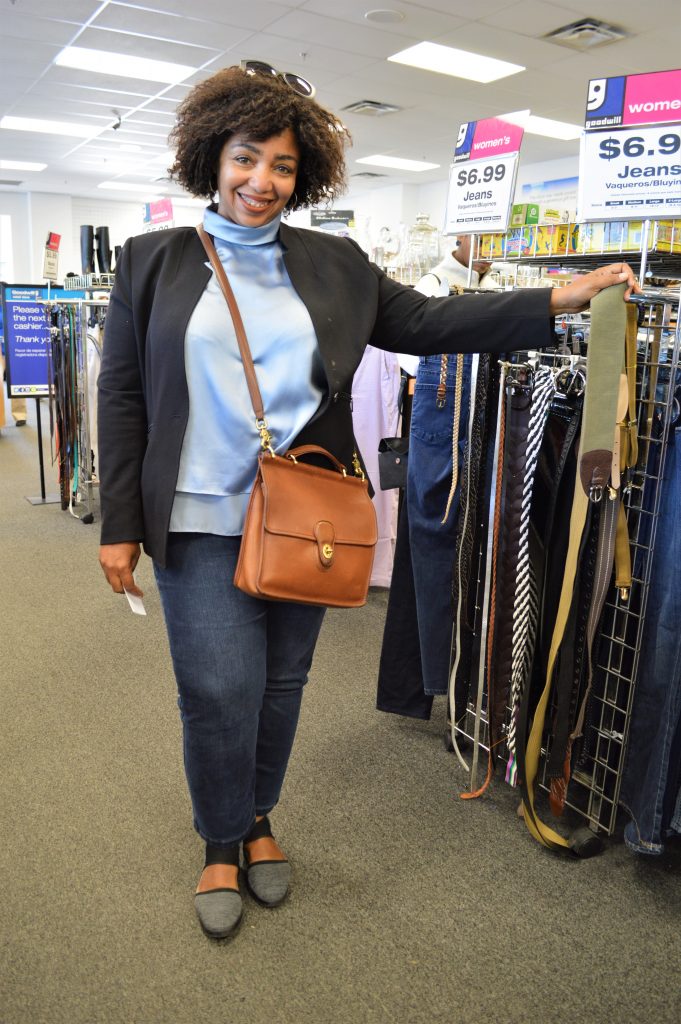 There's nothing like the feeling of seeing new Meetup shoppers come to their second or third event. This shows that Goodwill Meetups resonate!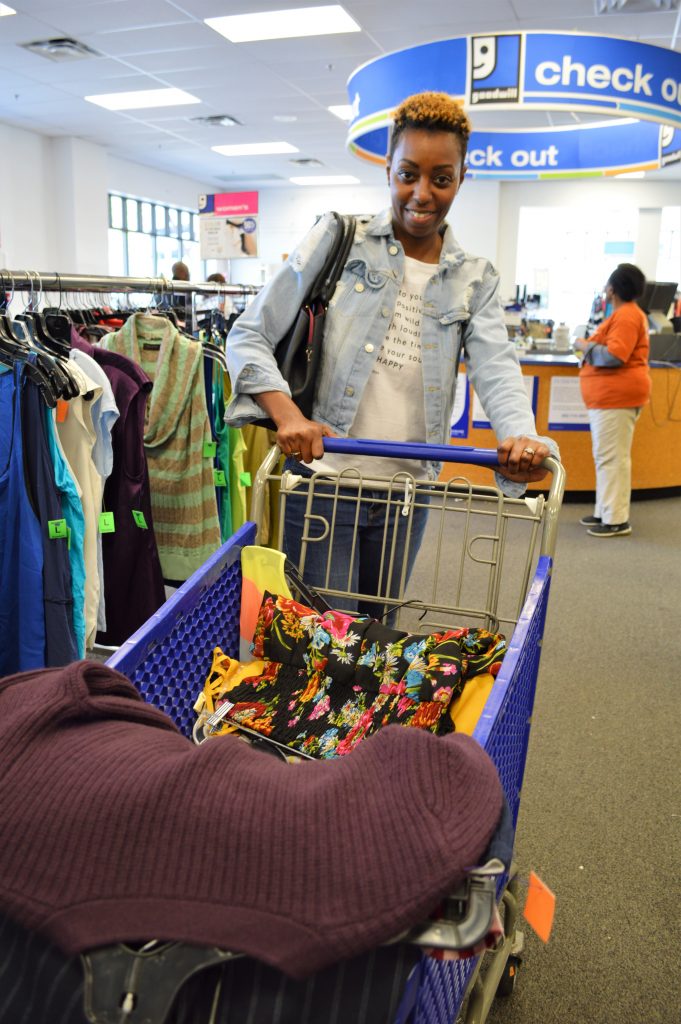 We love our FYG fam! Their support and love of Goodwill is what keeps us going. Danielle of Thread Lift picked out a pink/red collection of spring outfits.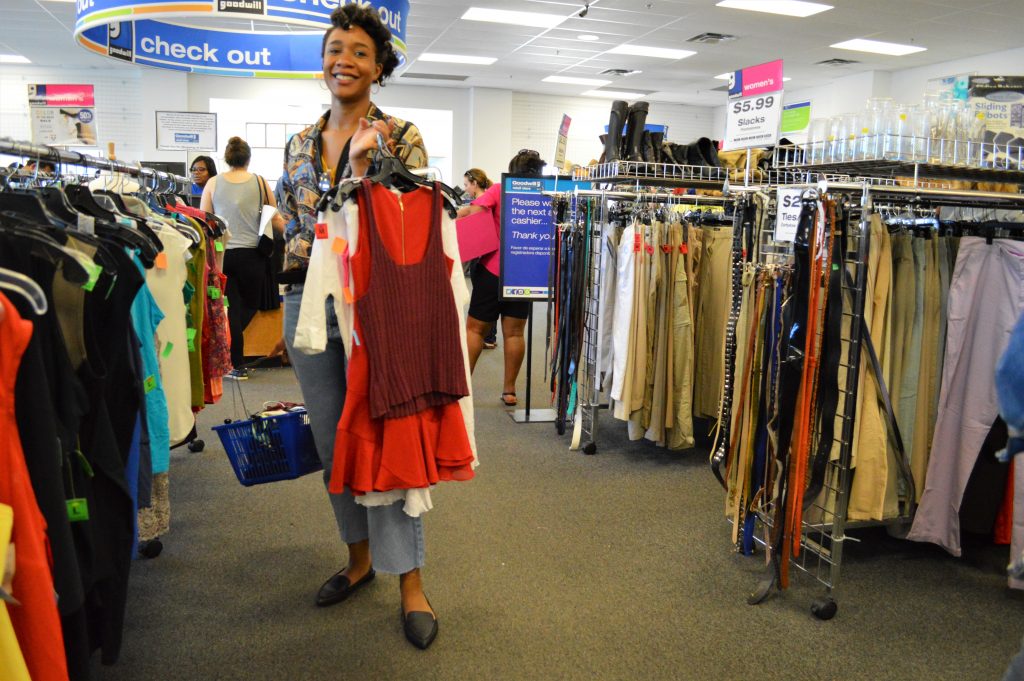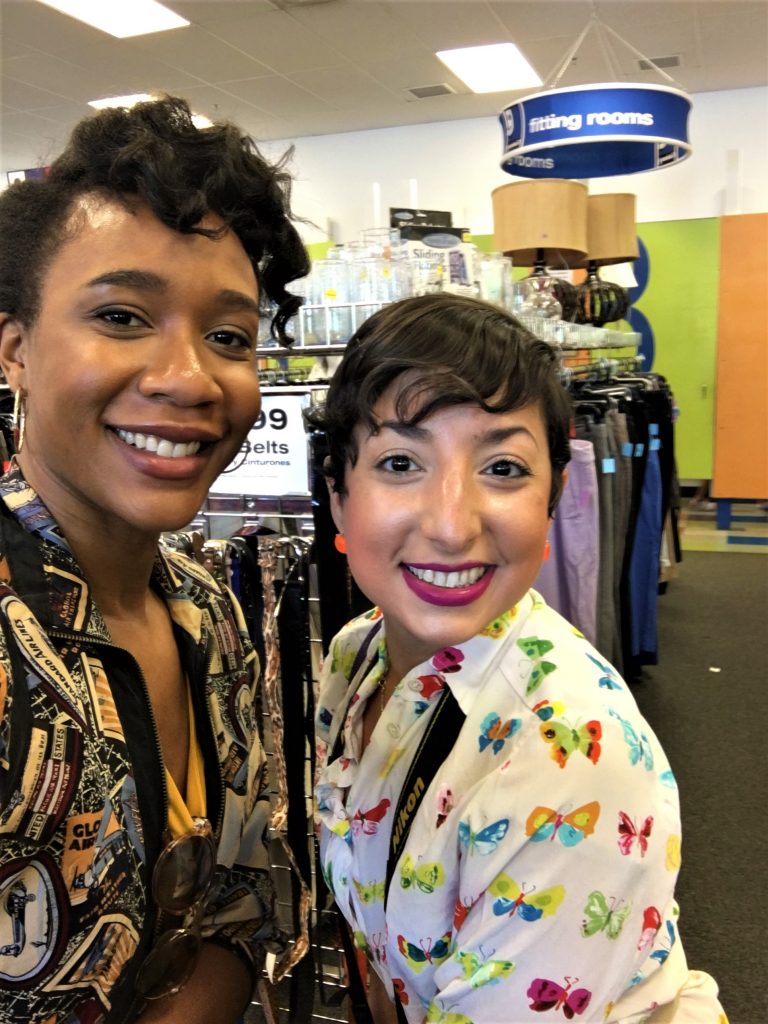 I myself didn't take home too much, for I'm focusing on downsizing my wardrobe. However, I did fall in love with this $25 purple bike! It was too big to fit in my car so I'm sad to say that I didn't take it home.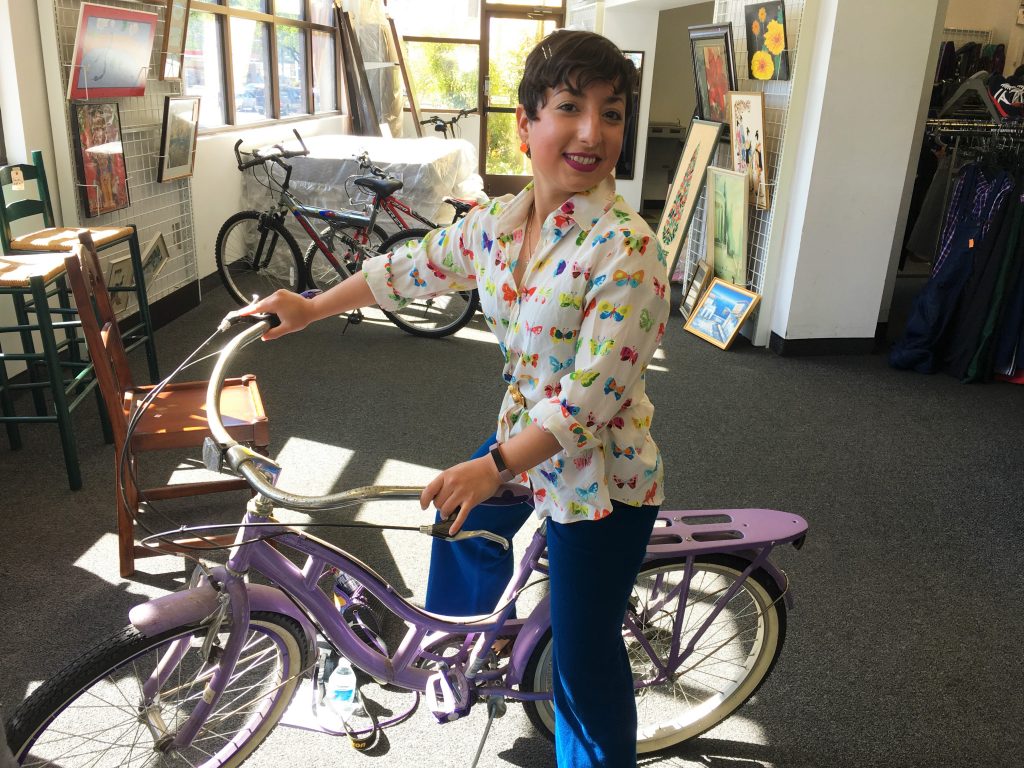 This Meetup dude has been coming out to our events since he was born! Can you believe that he's already almost 3? PS – his shirt is from Goodwill. 🙂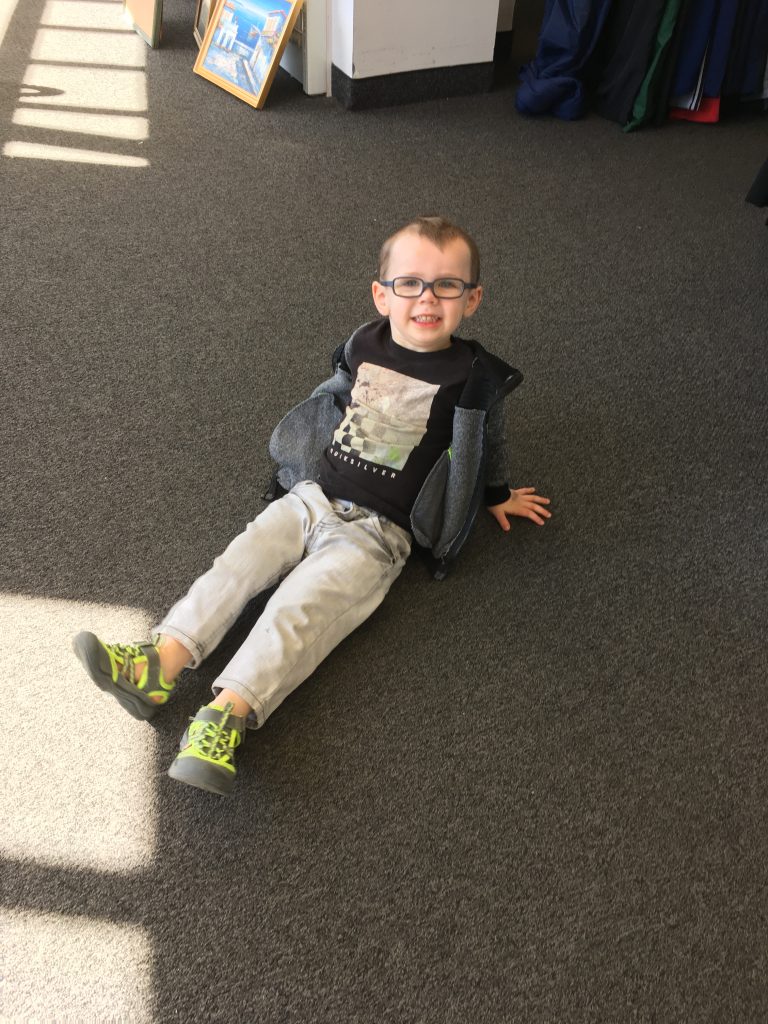 It's no surprise us that finds of all decades were picked up. This lamp base was deemed to be vintage, built with an old school base and retro electrical hardware.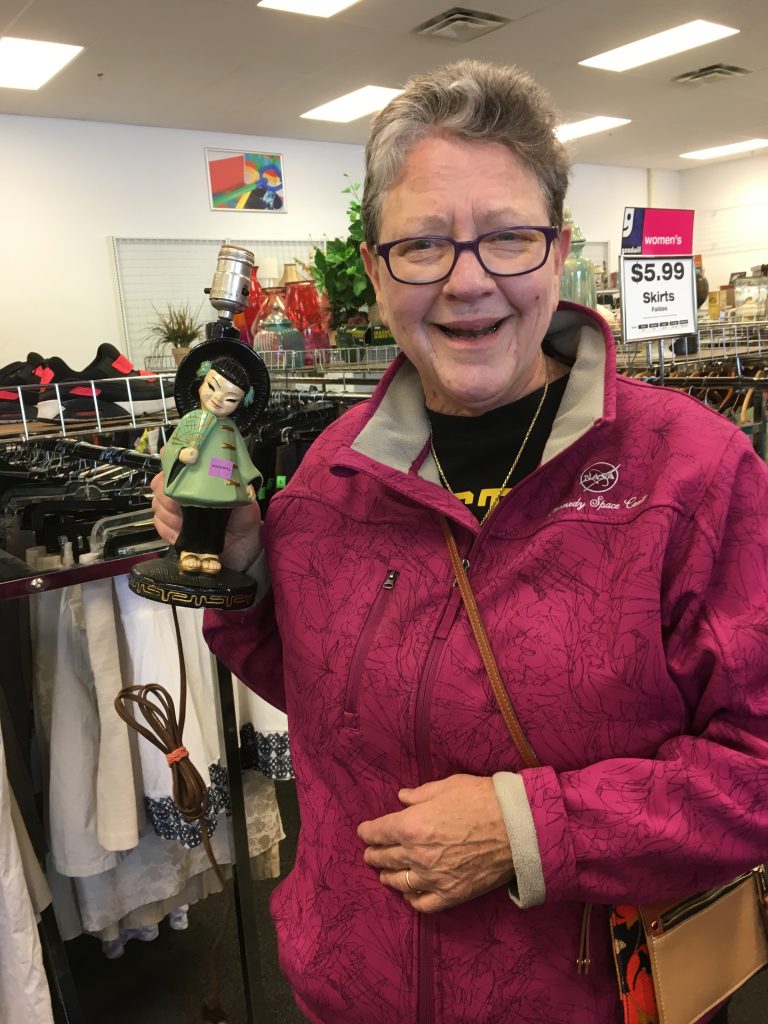 This $3 scarf, although not vintage, had us thinking 60's color vibes. The saturated reds and pinks are characteristic of the color pops from years past!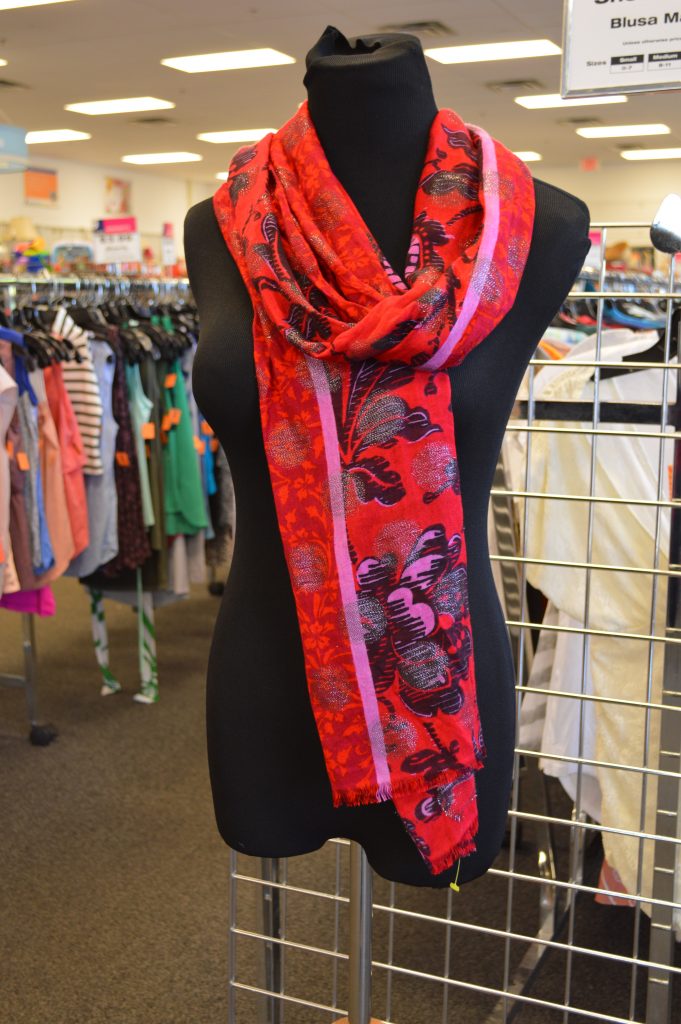 Here's a collection of other Falls Church Goodwill spottings: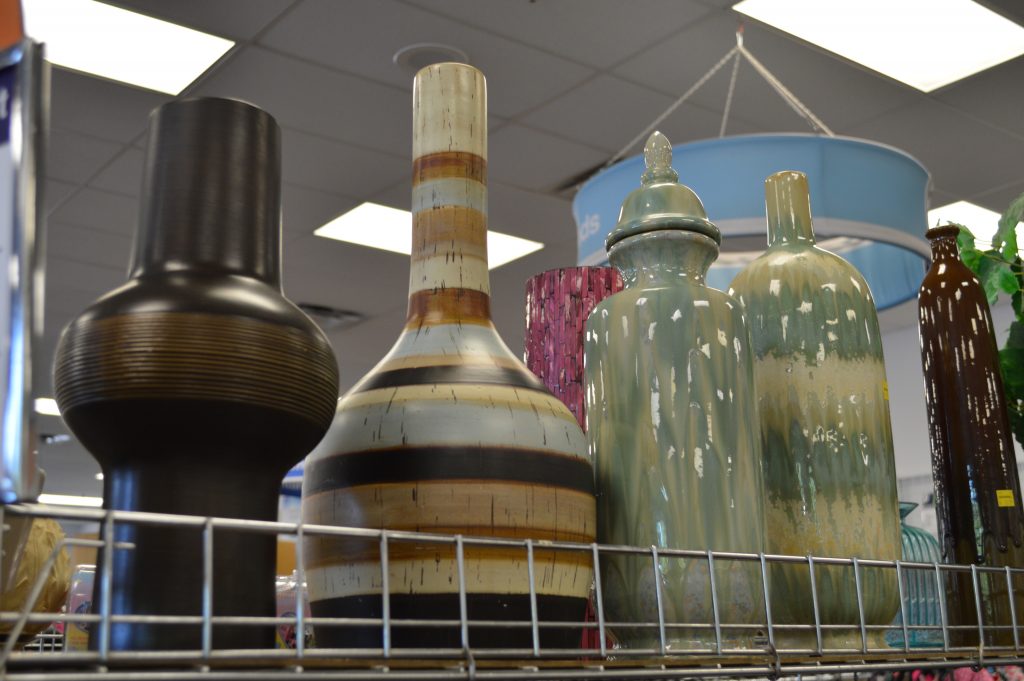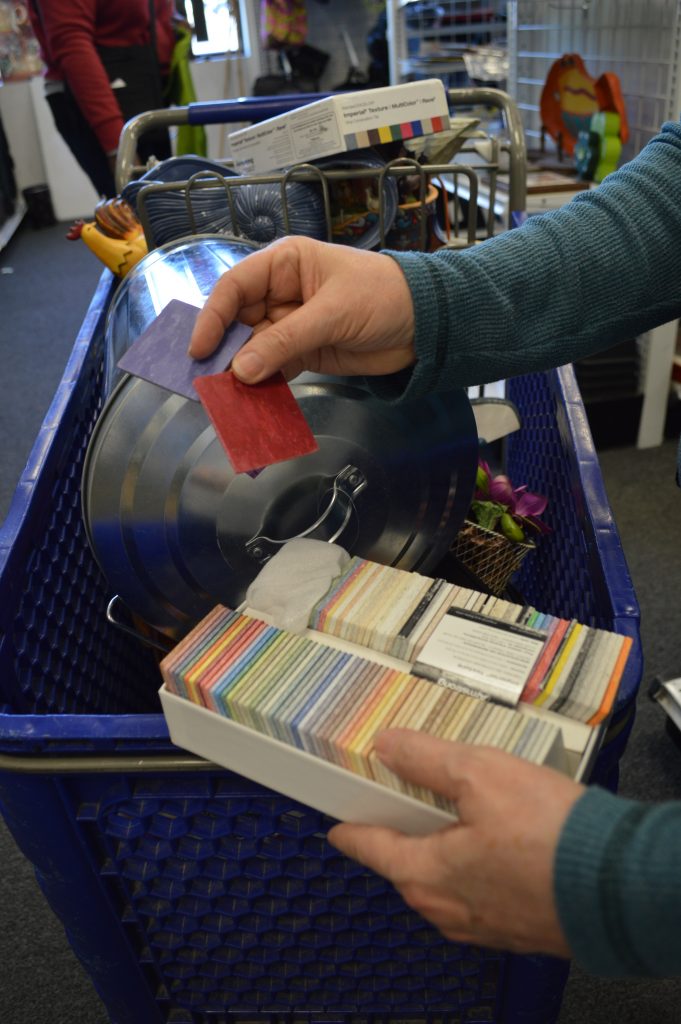 So I did take this beauty home, below, for under $5. Cynthia, an amazing Meetup attendee, allowed me to take this from her cart.
At every event, she provides me with such great energy and ideas that always have me reevaluating my outlook on life.
Along with giving me some food for thought, she gave me the idea to use this food griller on an outdoor date! I'm totally using this for that very reason – stay tuned for a blog post on how that comes to fruition. 😛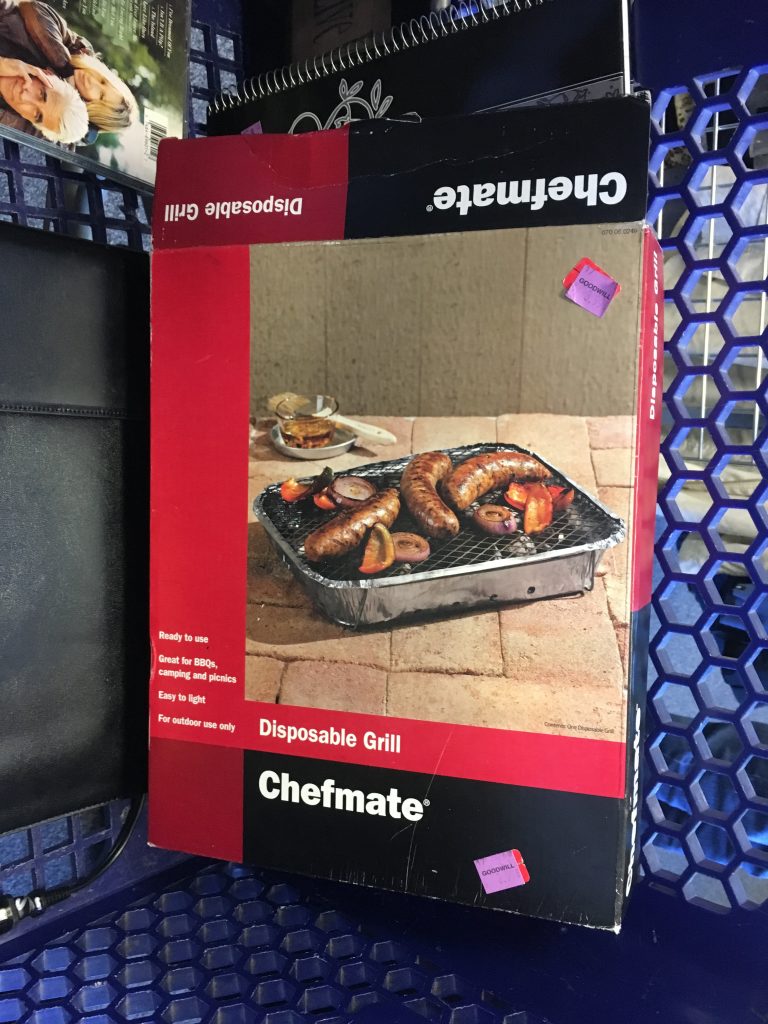 Please enjoy these other snapshots of our morning. As you see, the Goodwill jive was going!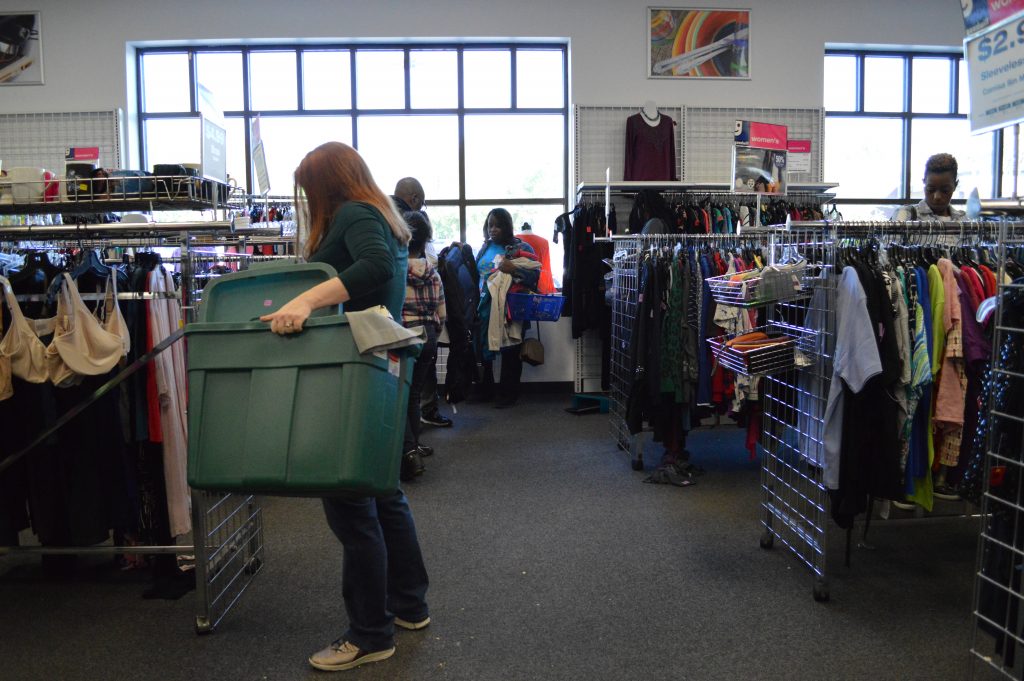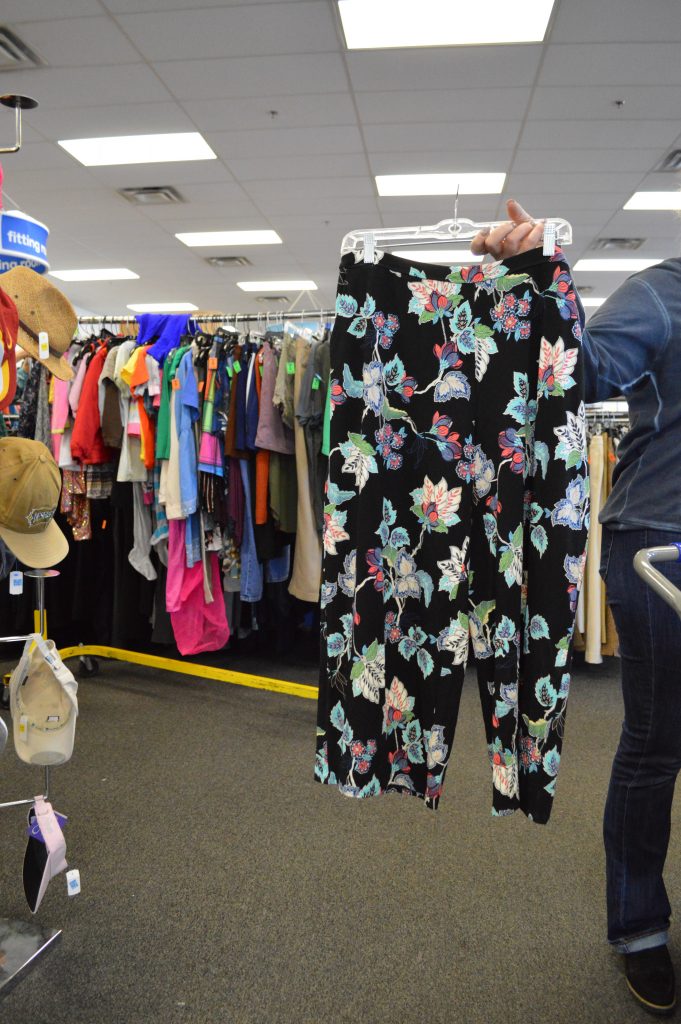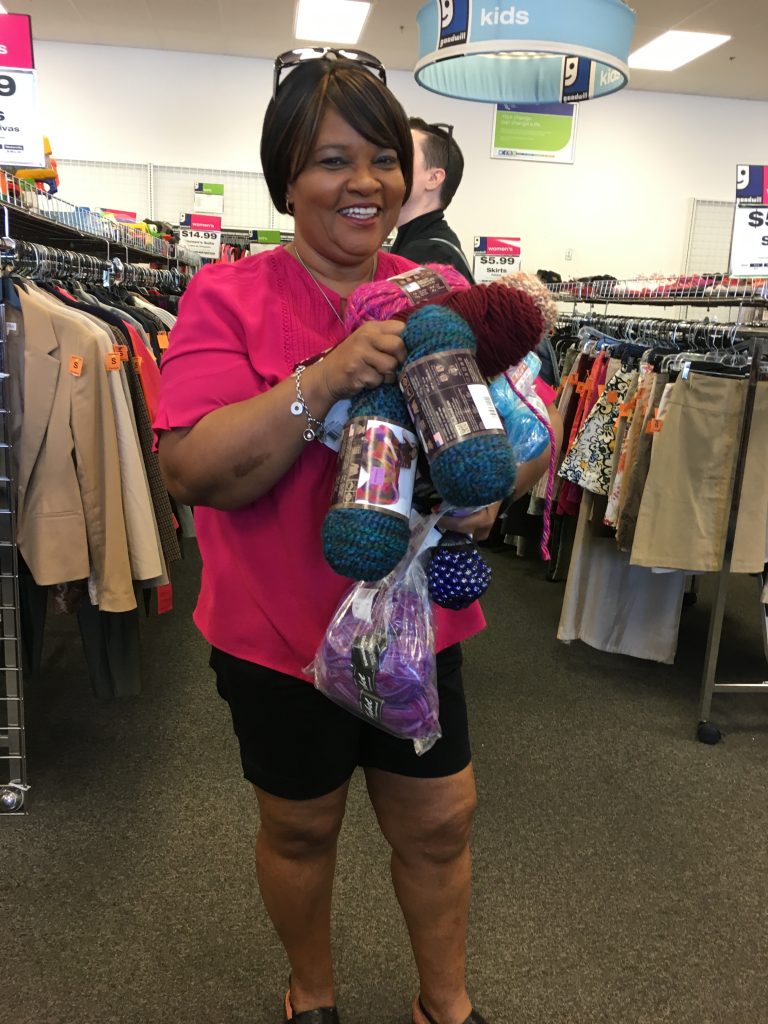 These pictures illustrate the strong shoe game at Falls Church.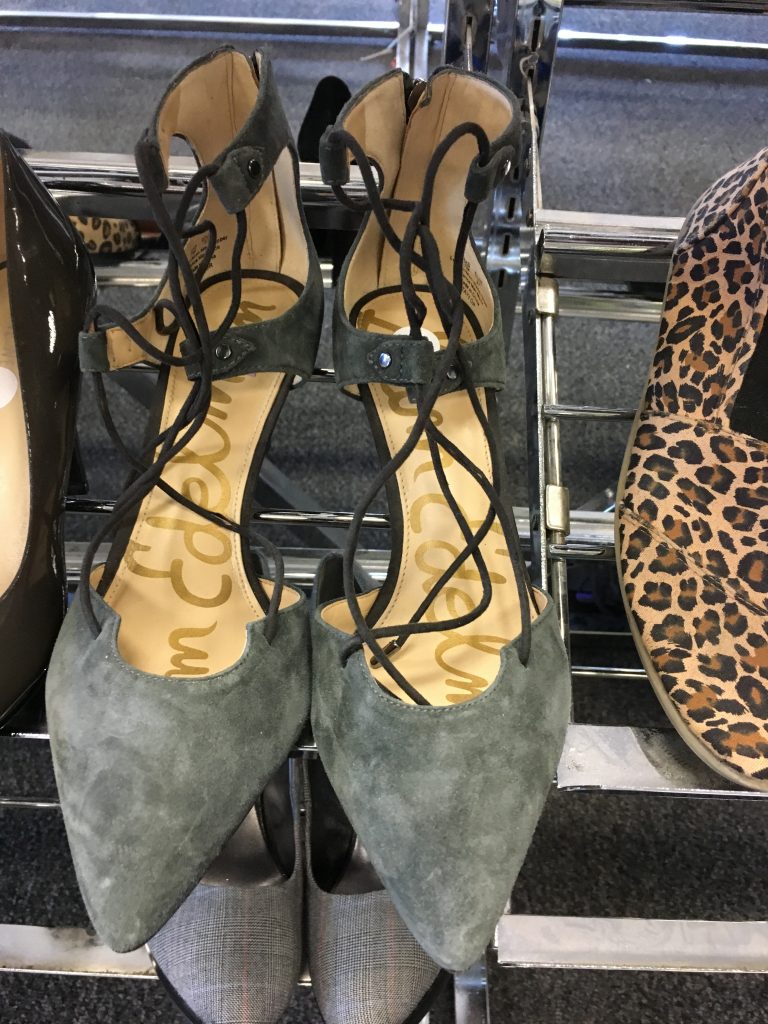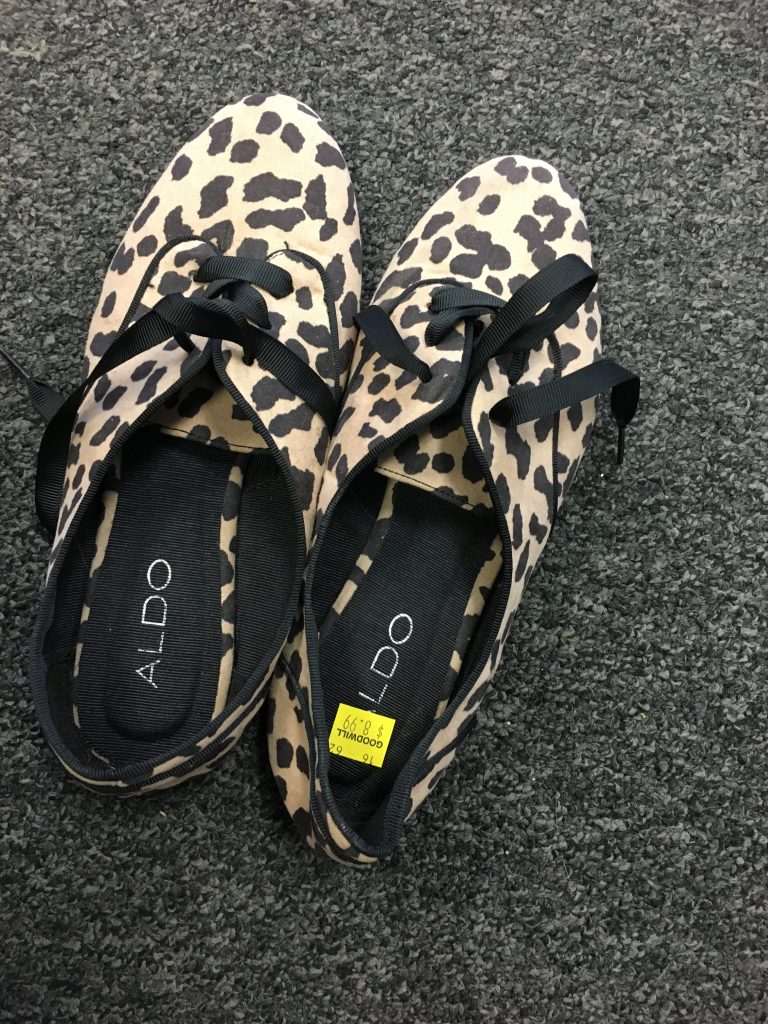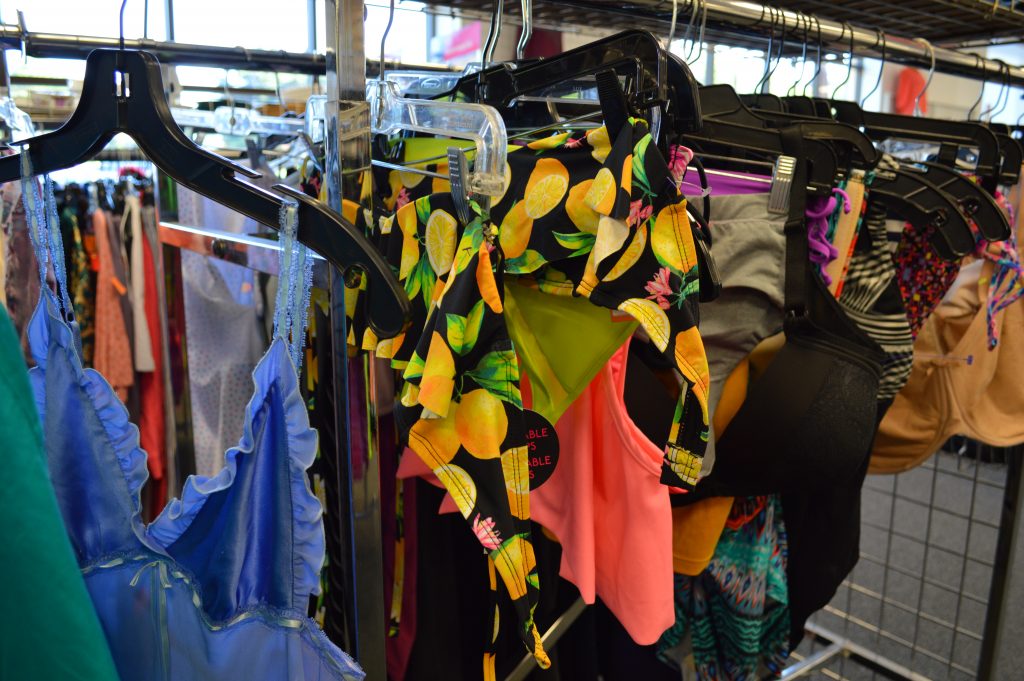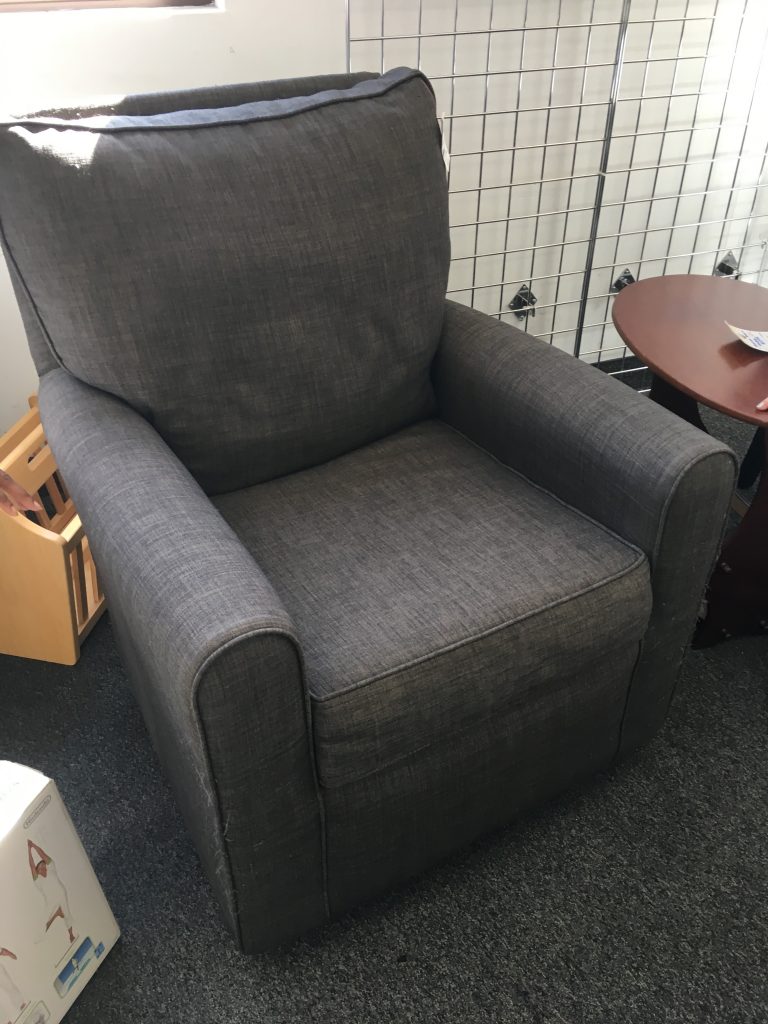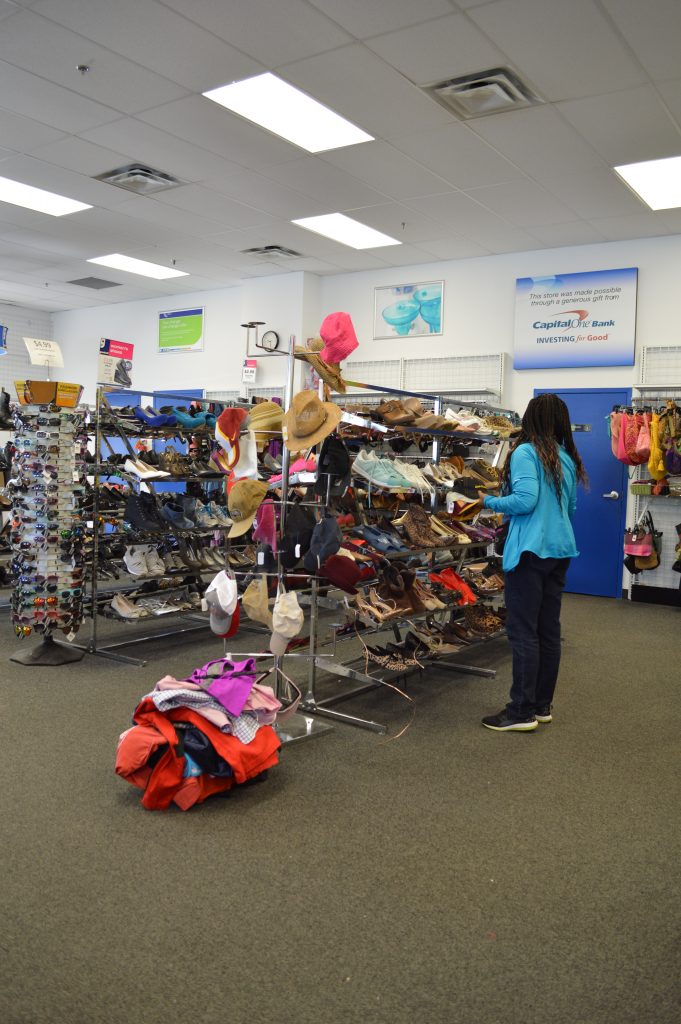 Thanks again to everyone for making it out to this 9 AM event!
It really is such a pleasure to meet like-minded individuals who love style and know how to shop smart at Goodwill stores. There's nothing better than shopping for a great cause that provides job opportunities in my beloved community.
I hope to see everyone at the next Meetup!
Come to our next Meetup of 2019, if you couldn't make it to this one! Sign up for our Meetup group! <3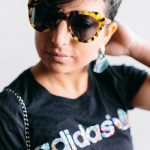 Carolyn Becker
A self-proclaimed thrifty spunky petite fashionista who works in the marketing field by day, and is an artist and musician by night. You can find her bragging about her designer Goodwill thrift finds on her Instagram: @petite_punk.